Skinny Mac and Cheese | Comfort Food Made Thin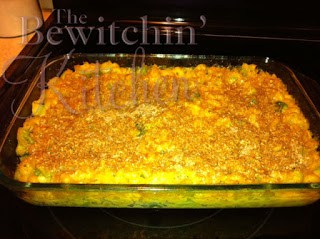 I have never been a huge fan of macaroni and cheese. When given the choice between homemade macaroni and cheese or Kraft Dinner, I would choose KD every time. Until now. I recently found myself craving this comfort food, but I was disgusted with how high in calories every recipe I found was. So I decided to skinny it up and came up with the following.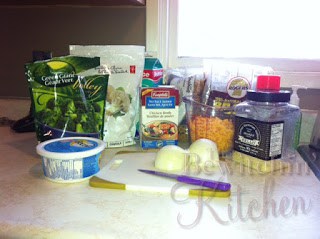 3 cups whole wheat macaroni noodles
2 cups broccoli
2 cups cauliflower
2-3 tbsp light butter or margarine
Half an onion, chopped
1/4 cup flour
2 cups skim milk
1 cup low sodium chicken broth
2 – 2 1/2 cups cheddar cheese (reduced fat)
1/3 – 2/3 cup grated parmesan cheese
1/3-1/2 cup wheat bran (yes, the same stuff you use for bran muffins)
Directions:
Begin with pre heating your oven to 375 F.
Boil your macaroni, half way until done and then add your broccoli and cauliflower (I use frozen). Cook for another 5-6 minutes, strain and set aside.
Meanwhile in a large skillet over medium heat melt two tablespoons of butter. Add onions and cook for 3-4 minutes, or until onions are soft but not translucent.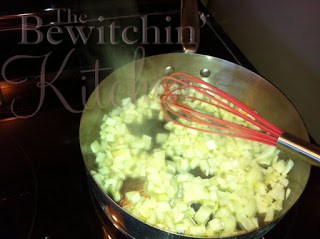 Once your onions look soft, add your flour. Stir until well combined. If your mixture looks too dry add up to another tablespoon of butter, scraping the bottom of the pan to make sure it doesn't burn.
Add your milk and chicken broth and whisk until well combined. Turn heat to medium-high and bring to a boil. Once it comes to a boil, turn down heat back to medium and whisk for another 3-5 minutes (or until everything is well combined). If my mixture looks too thin (every time is different) I then add another 1-2 tablespoons of flour and whisk well, use your judgment.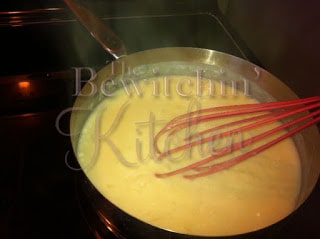 Take your sauce off heat and stir in the cheddar cheese. Mix well.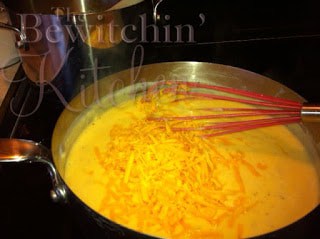 Stir the macaroni and veggies into your sauce and combine. Pour your mac and cheese mix into a Pam'd casserole dish and sprinkle with the parmesan and wheat bran.
Pop in the oven for 20 minutes and you have skinny mac and cheese.Next time I make this I plan on adding red pepper, if it's a keep I will change the recipe accordingly.