Living Proof Of Smudge Proof Mustard Test Challenge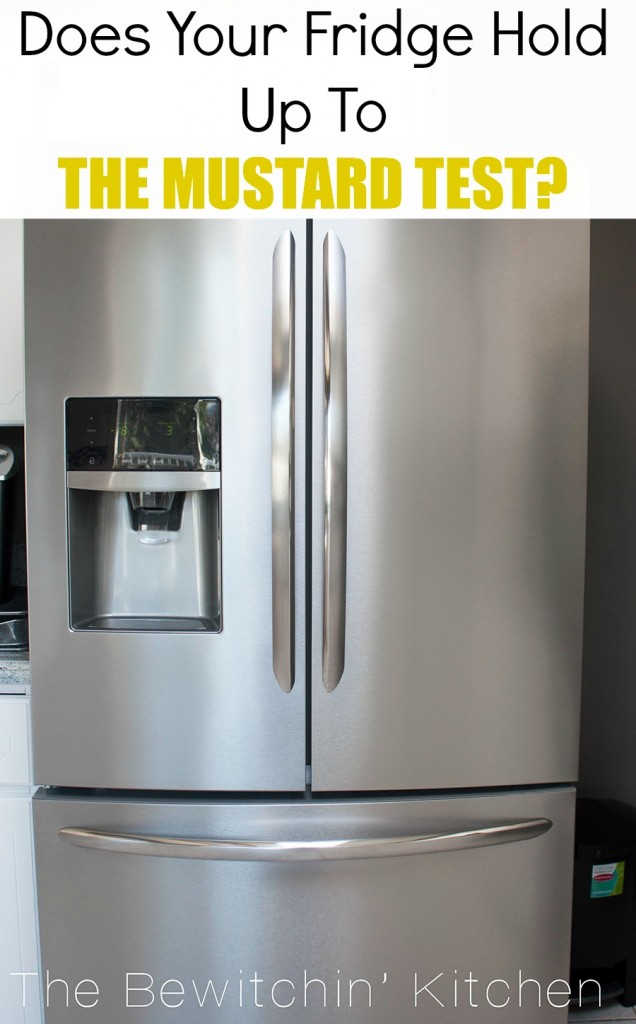 This post is all about a challenge, a challenge to see if your kitchen can be truly smudge proof. I challenge all of you to The Mustard Test.
That's right, I'm back talking about my Frigidaire Gallery French Door Fridge!
In the past I have showed you How To Organize Your Fridge Like a Pro, and How Frigidaire Makes Entertaining Easy and now I want to show you just how easy it is to have a smudge proof kitchen.
Smudge Proof Mustard Test
The test is simple: squirt some mustard on your fridge and clean it up with a damp paper towel. Here's my results:

I even shot a quick video on Instagram with the process.
What does this mean for you?
It's simple: easy clean up. In this test I only used one large piece of damp paper towel, I didn't use anything to dry it either. It's literally streak free and smudge proof! Considering I'm a mom of a two year old who constantly has his grubby hands everywhere, a smudge-proof kitchen is something I'm thankful for!
What's The Smudge Proof Secret?
Frigidaire has Smudge Proof Technology. It's a new anti-smudge technology that resists stains and fingerprints, which makes it easier to clean than traditional stainless steel surfaces. Frigidiare uses high-grade stainless steel that is coated with layers of polymers. The results are a sleek finish that is durable and toddler resistant. I appreciate that fact that I have had this fridge for almost a year and I have yet to polish it! No maintenance needed, just the way I like it.
Do you have a Smudge Proof Kitchen?
It's easy to find out! Simple conduct the mustard test and share your results in the comments.
Disclosure: I am part of the Frigidaire Canada Ambassador program with Mom Central Canada and I receive special perks as part of my affiliation with this group. The opinions on this blog are my own.