Solemates Review High Heelers & S.O.S Kit

Have you heard of Solemates yet? If not, pay attention to this Solemates review. Ladies, I have found the solution to one of our fashion dilemmas: practical vs fashionable.
Emergency S.O.S Kit
I just came back from my best friend's wedding. I was the matron of honor and I wanted to be as prepared as I could be for anything that could arise. One of the first things I put in my suitcase was the Solemates Emergency S.O.S Kit.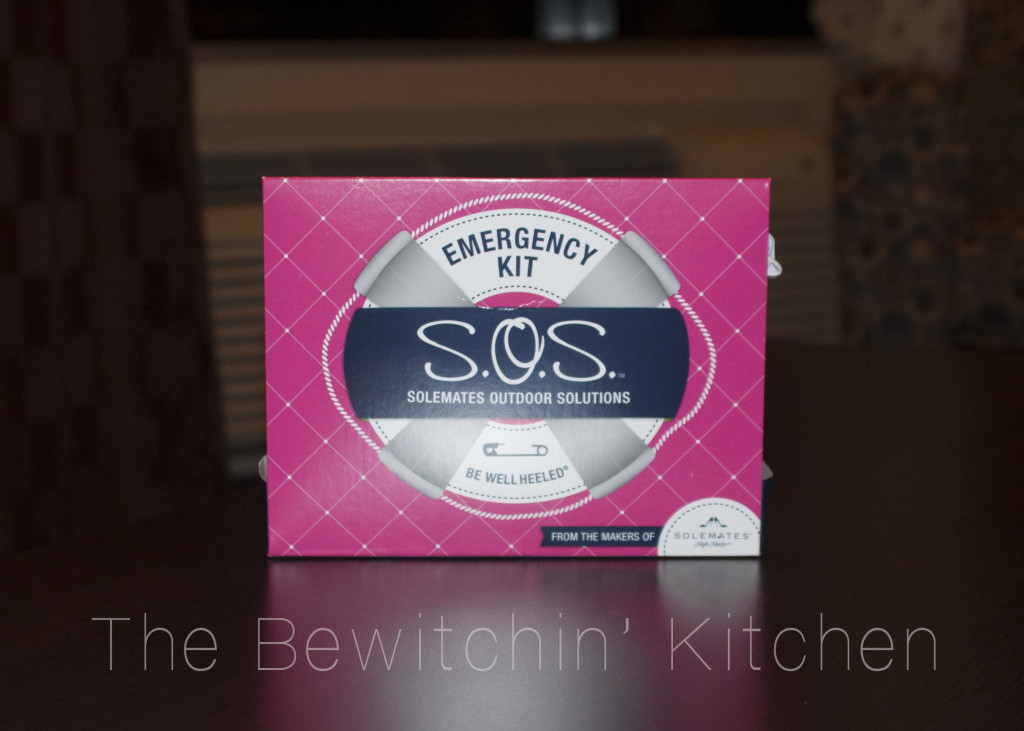 This isn't my first rodeo when it comes to weddings. I was married in June of 2013 and I was the matron of honor at another friend's wedding last July. For both of those weddings I made up a "brides bag" full of emergency supplies. I was prepared for it all and guess what? None of it happened. I carried those bags around with me and it was just a pain in the butt. I would have much rather have carried a simple clutch or a typical purse around. That fact alone is what made me so excited about the Solemates Emergency Kit.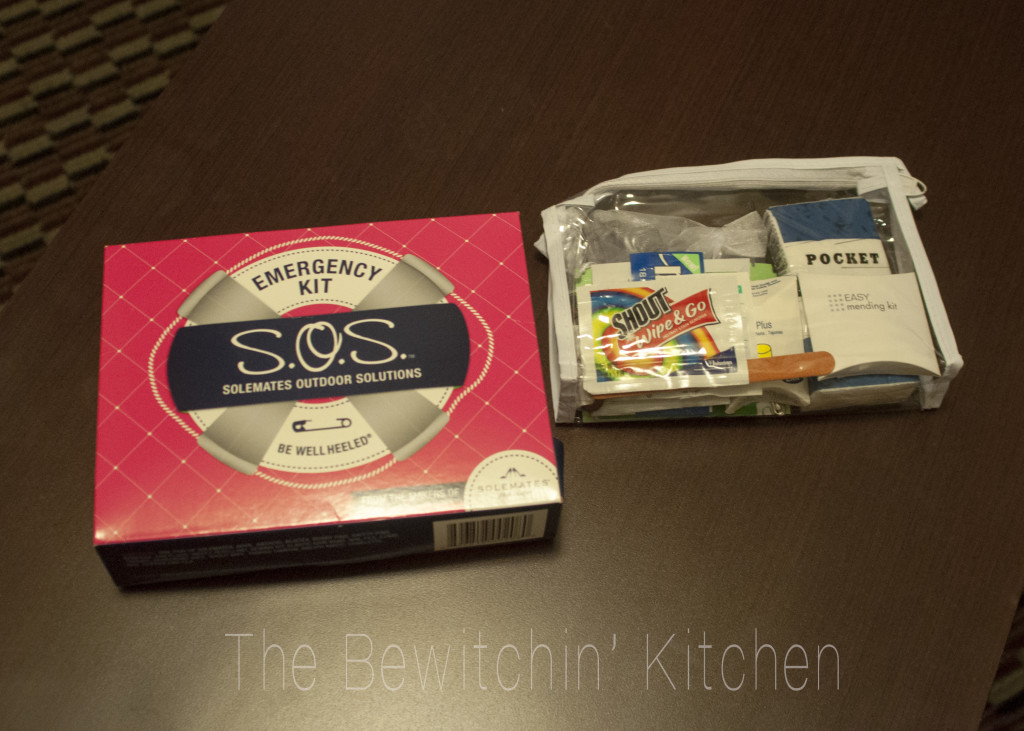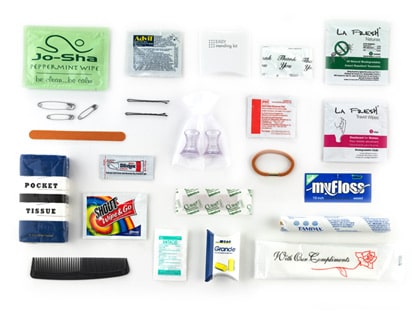 This little kit was pretty small, and packaged in a clear carry bag. The kit contained everything a bride (and bridal party) would need on the wedding day:
1 pair of Solemates
Antiacid
Safety Pins
Tissues
Stain Remover (Shout® Wipe)
Bobby Pins, Hair Bands, Comb
Bandaid
Insect Repellant
Breath Mints
Nail clipper and file
Advil®
Blistex®
Ear plus
Sewing Kit
Deodorant Wipe
Tampax®
Towelette
If you couldn't tell from this extensive list, the Emergency S.O.S kit pretty much as it all. This is a must have for all brides to have on their wedding day. You never know what can happen, and this kit covers the basics. This is also a great kit to have for grads, proms or just an every day kit to toss in your purse. In the end, we did have to use it. I popped a button and the Advil was needed for another bridesmaid. Now the bride has a great kit to throw in her car.
Solemates High Heeler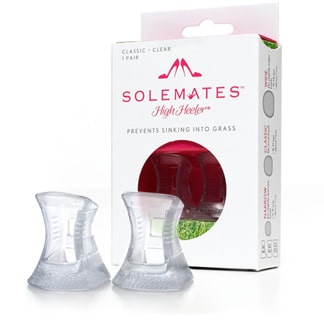 I used the Solemates High Heeler for myself and a couple members of the bridal party. It's a genius idea. You place the High Heeler over your heel and save yourself from the embarrassing incidents that can follow when you wear heels. With the Solemates High Heeler you can safely walk on grass, dirt and not just limit yourself to smooth surfaces. What I like about these is the fact that there is some grip. I am all too familiar with the "new heel" syndrome where I slip and slide over tiles in the mall, airports, etc.
I didn't wear them while I was walking up the aisle, and what happened? I almost bit 'er when my heel got stuck in the stone walk way. What was I thinking? My immediate thought was I should have worn the Solemates.
The High Heeler works really well, and you don't notice it as much as I thought I would. The only incident we had with them was one of the 'maid's heel when right through it by dinner time.
The High Heeler comes in three different sizes: classic, narrow and wide to fit most heels. The color options are clear, silver, black and gold.
FREE Recipe Binder
Are you constantly wondering what's for dinner?
When I don't meal plan I feel behind, and we usually end up ordering take out. This recipe binder will keep you organized and make life a little bit easier.