Squoosh By Baby Gourmet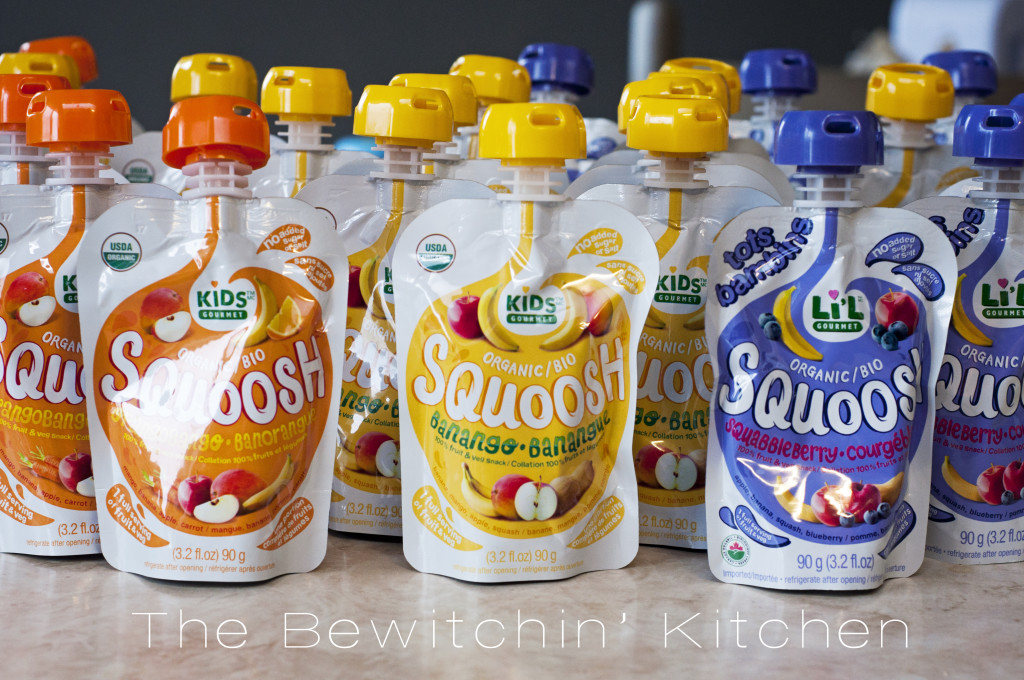 Something I struggle with with my son is feeding him. He's so picky. One day he'll eat carrots, the next he will refuse. Even right now, I'm struggling feeding him an orange when for the past week he's been inhaling them. I often worry about his nutrition and whether or not he's getting everything his body needs to be healthy. Especially now that it's the holiday season and I have been allowing him some Christmas baking every once in a while.
I recently received a box of Squoosh by Baby Gourmet. My son loves it when I receive a package (which is a daily thing in our house) he always gets excited when I open the box and he gets to see what's inside. As soon as he saw the Squoosh he squealed, he clearly remembered me buying them a few months ago. He was pretty ex-tactic to find out that this shipment was for him.
I haven't purchased pureed fruits in quite a while, I figured now that Carter will eat fruit there was no reason to. I stand corrected. All this week whenever Carter would be picky and refused to eat his banana or apple I would just hand him one of the Squoosh packages and it would be gone in under five minutes. Feeding my son Squoosh by Baby Gourmet really gives me piece of mind.
Let's not forget the convenience of these little packages. While traveling, it's really easy (and surprisingly not messy) to hand my son a Squoosh while driving and not only does it keep him full but it keeps him quiet too (two birds!).
I trust Baby Gourmet's products, I recently spoke to them about quality control and found out their manufacturing facility is continually monitored to ensure EVERY pouch is safe to eat. Baby Gourmet makes quality, organic pouches that adults would want to eat – they taste that good. My favorite is Squabbleberry (apple, banana, blueberries and butternut squash). All pouches are BPA free.
This year I plan on tossing a few of the Squoosh pouches in Carter's stocking, it's easy and I know he'll love it and I will be happy to give him a serving of fruits and veggies in his stocking!