Top 10 Blog Posts On The Bewitchin' Kitchen in 2014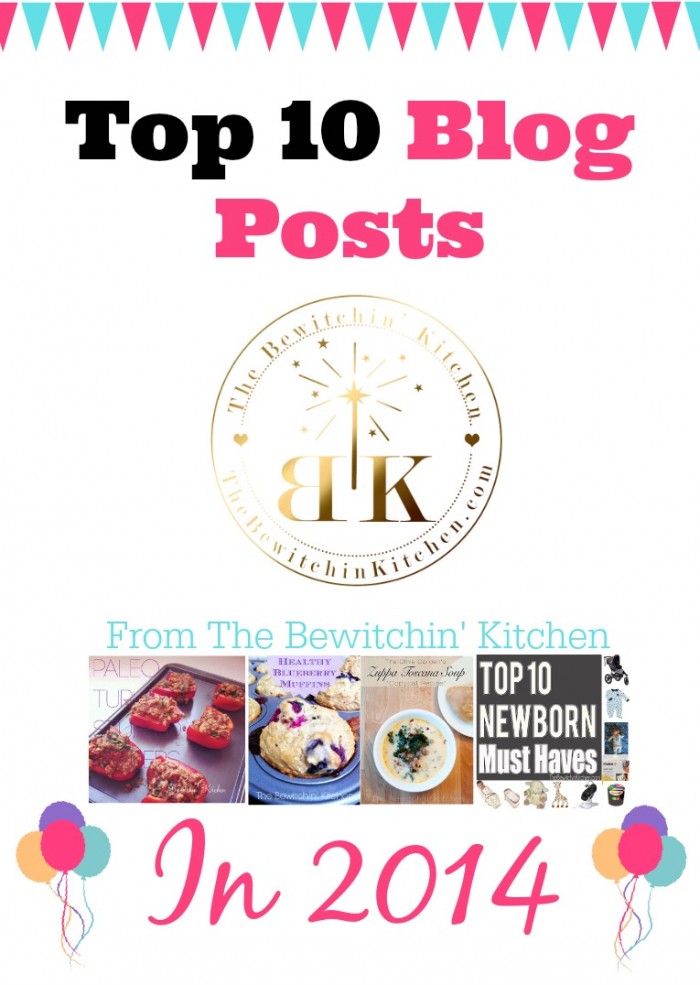 2014 has been quite the year for The Bewitchin' Kitchen. My blog has grown quite a bit, and I owe a lot of it to these top 10 blog posts.
Here's a fun fact: not a single one of these posts were written in 2014. The top 2014 post came in at #12. In case you were wondering here it is: 21 Day Fix Workouts – On The Go Fitness. The majority of these "popular posts" were written the year before, in 2013, however some are 2012 classics and I even have one from 2009. I credit this to Google searches and Pinterest. Some of these posts have received some updated photos this year, and because of that Pinterest really picked them up.
So let's count them down.
Top 10 Blog Posts On The Bewitchin' Kitchen (2014 Edition):
#10: How To Get Rid Of The Flu Fast. This was a detox bath I did over a year ago that brought on some serious sweating. Please use caution, common sense and make sure you drink a lot of water when doing this detox bath.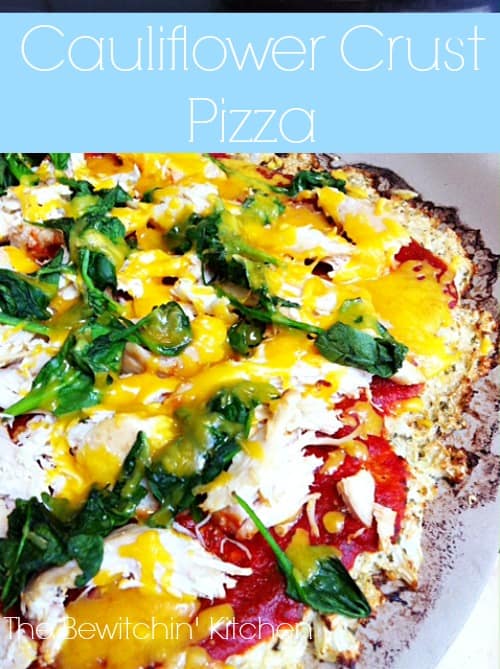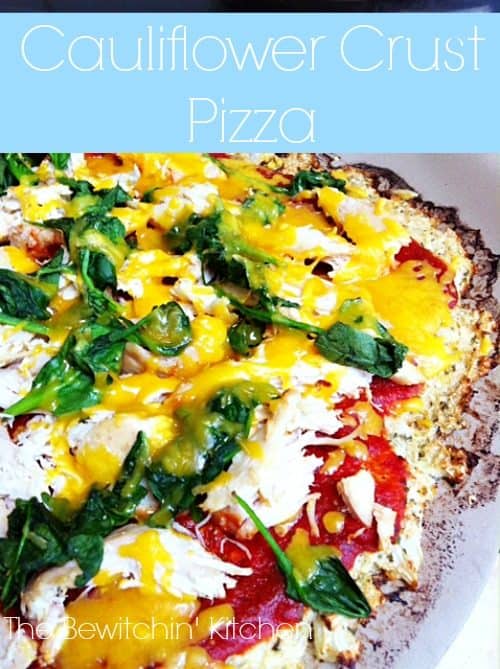 #9: Cauliflower Crust Pizza. Here is a recipe that I still make, often. I've actually been meaning to take photos of the reboot I have done using this crust as a base for BBQ Chicken pizza.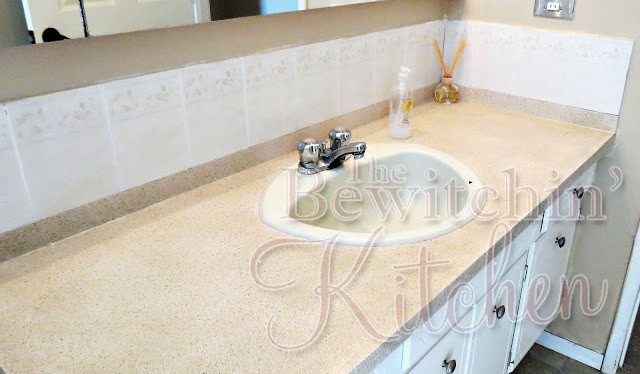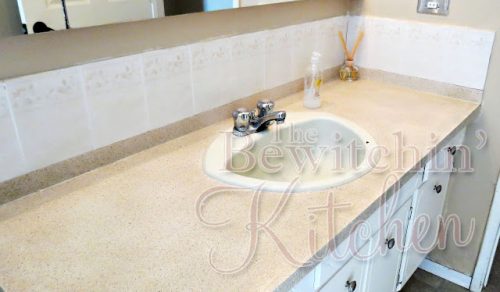 #8: $25 Bathroom Countertop Makeover. I get comments on this post on what seems to be a daily basis. It was a great quick fix for this counter top. The original color was a dated-dusty rose and it was my first DIY project that I posted on my blog. It worked well, but I opted for a better countertop makeover in our current home.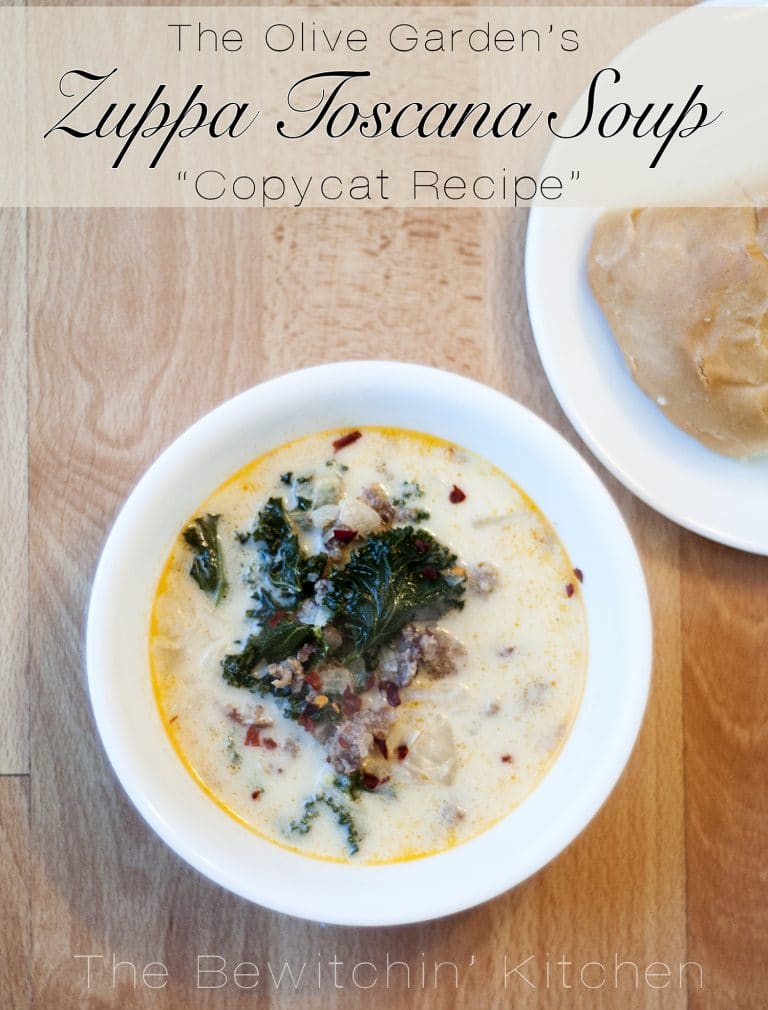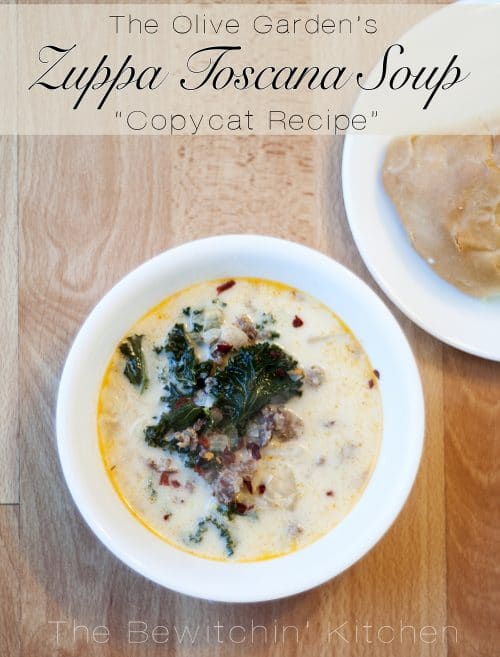 #7: Zuppa Toscana Soup. This was originally posted in 2009 but I updated the image this year. This is still my husband's favourite, we have it often for dinner.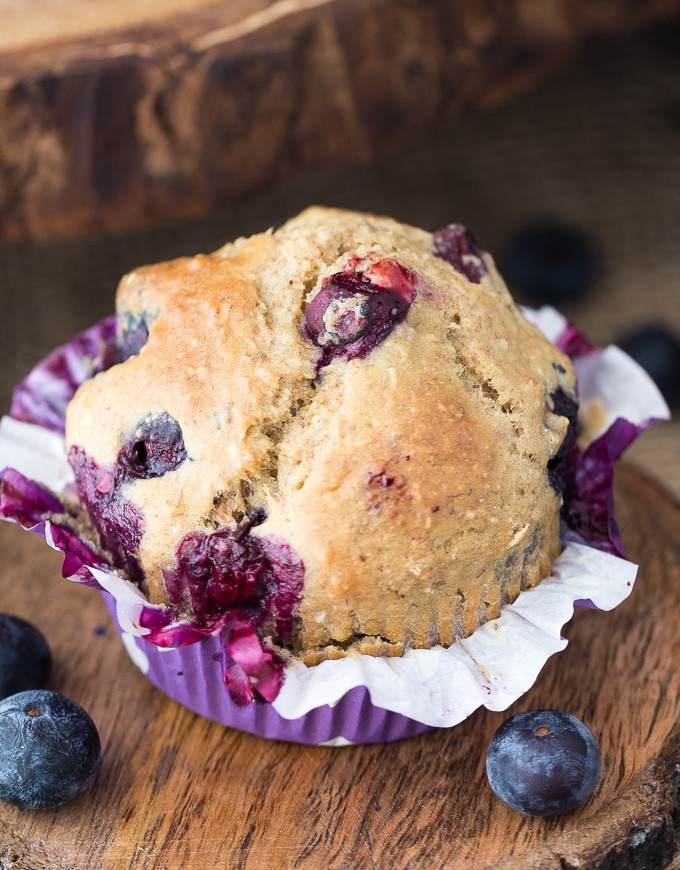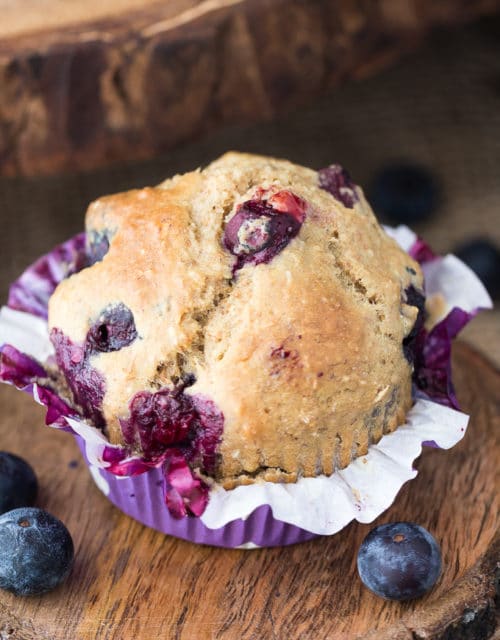 #6 Healthy Blueberry Muffins. I was wanting different option than the typical wheat filled muffins so I took a muffin from Martha  Stewart and swapped a few ingredients and came up with this. It's a muffin my son will actually eat (he doesn't like muffins).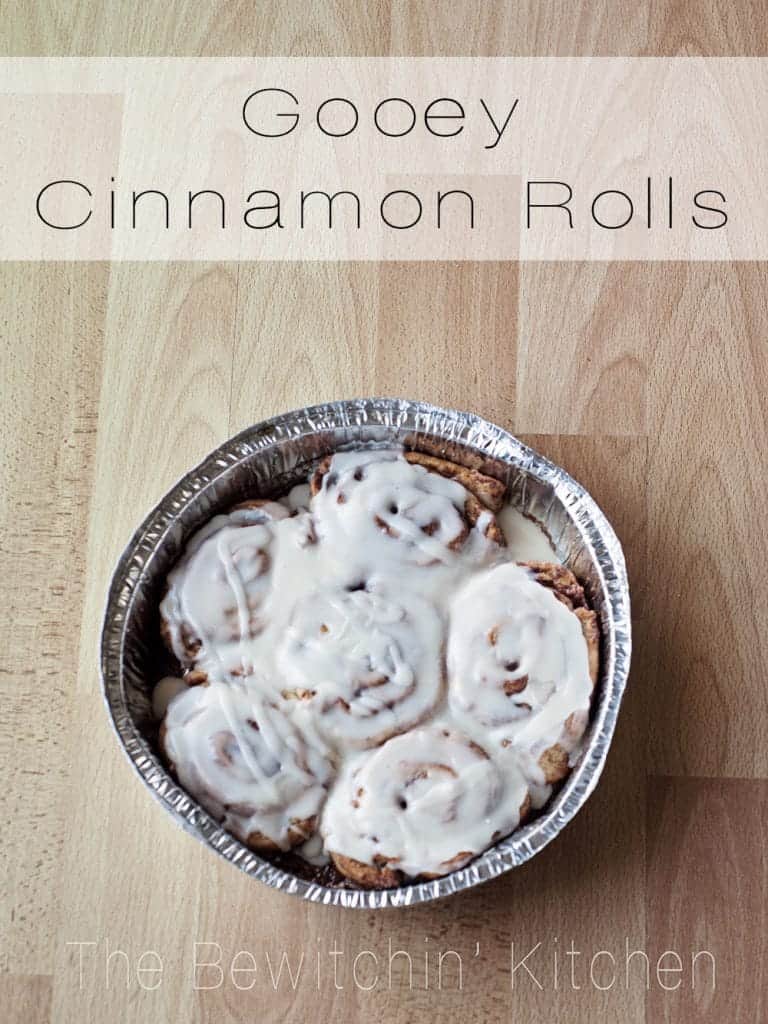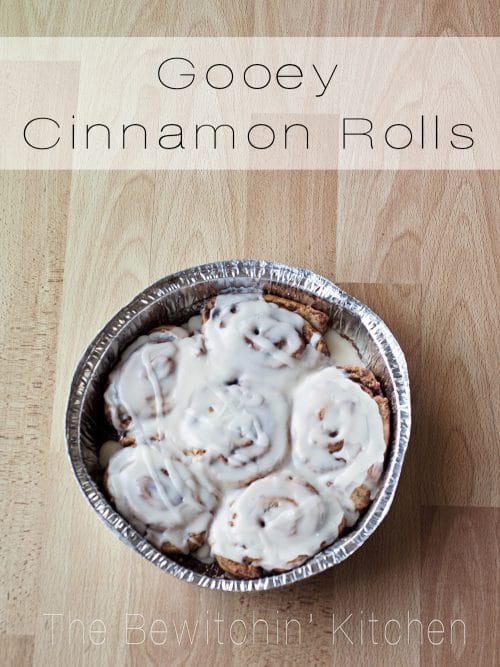 #5 Gooey Cinnamon Rolls. This used to be the #1 recipe on The Bewitchin' Kitchen. It's a great recipe from Ree Drummond, but just last month I posted these Maple Butter Cinnamon Rolls (I swapped a few small things) and let me tell you – wow.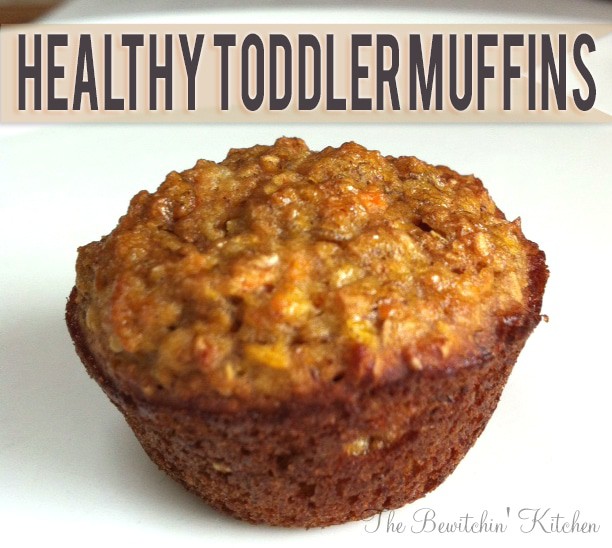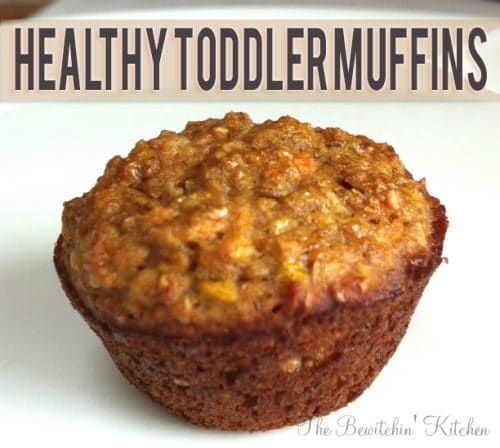 #4 Healthy Toddler Muffins. Ignore the Instagram photo (this was before I had my camera). These are a toddler favourite!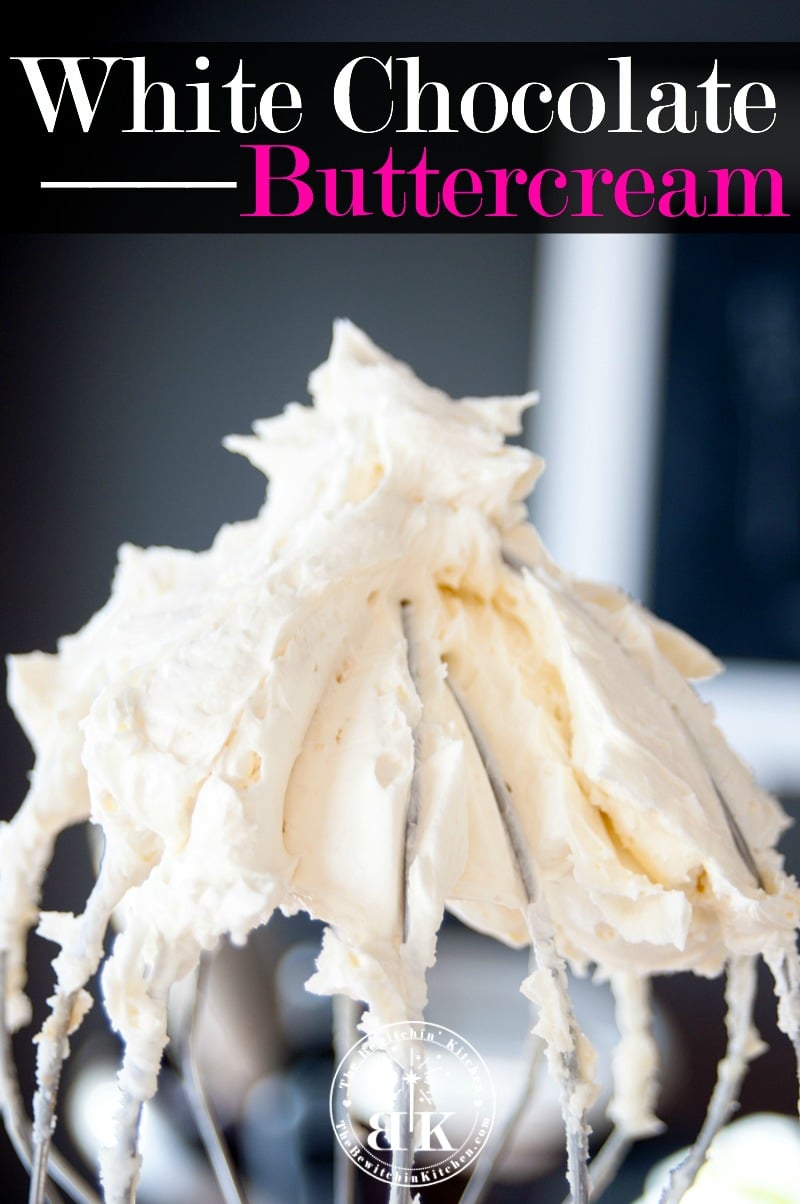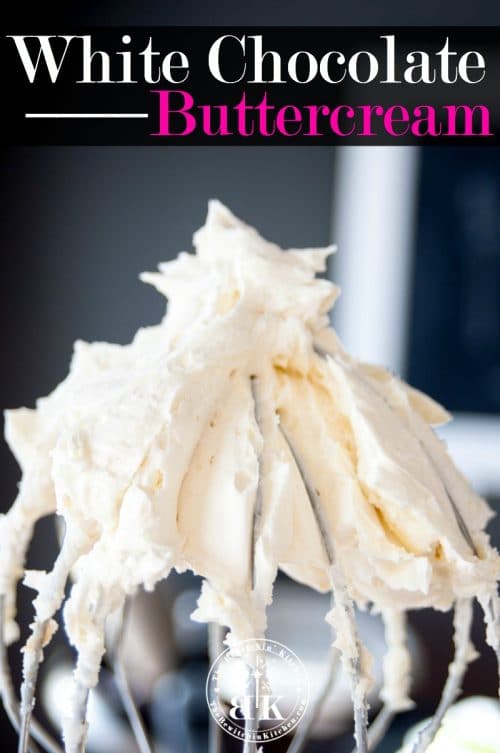 #3 White Chocolate Buttercream. I think the title says it all.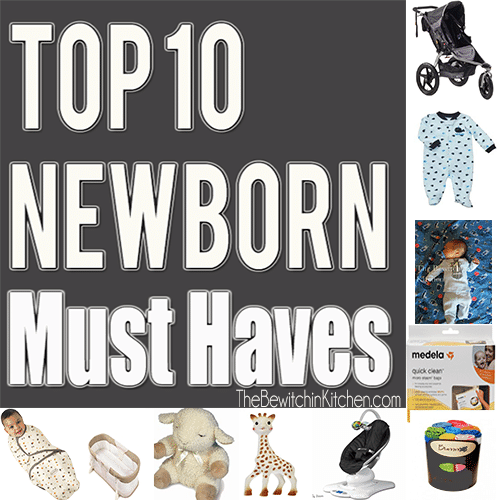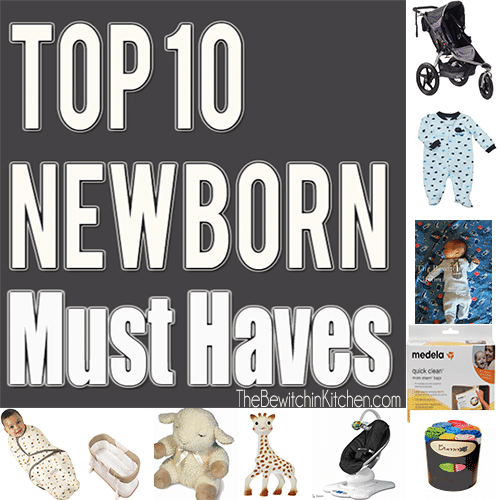 #2 Top 10 Newborn Must Haves. I was thinking about the products that I loved as a new mom one day and it inspired this post.
The NUMBER ONE post over at The Bewitchin' Kitchen for 2014 is…
…insert drumroll here..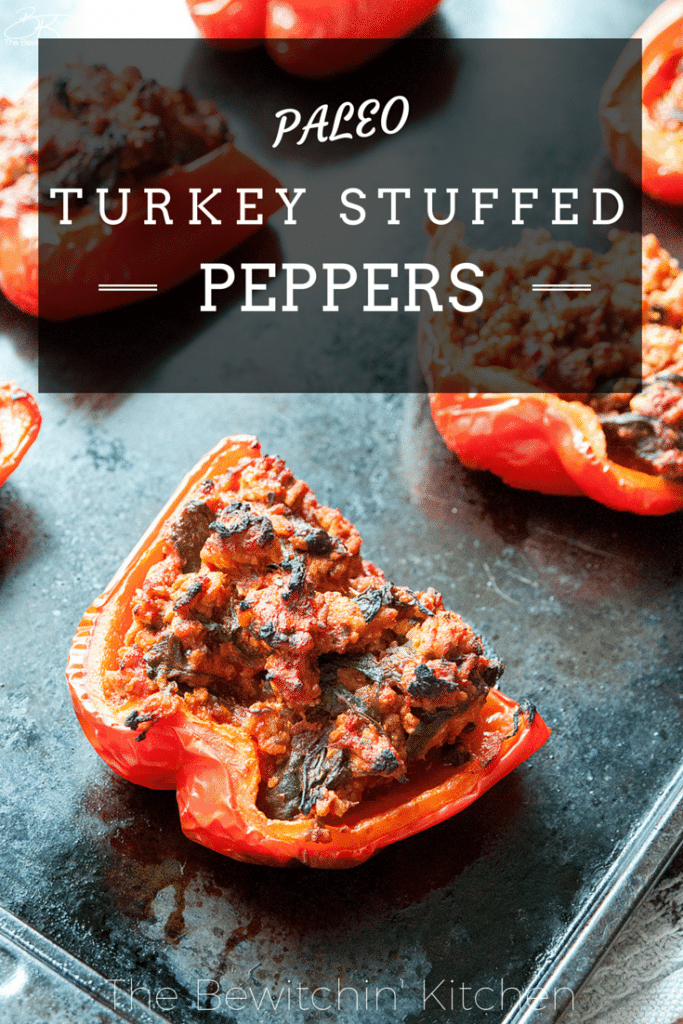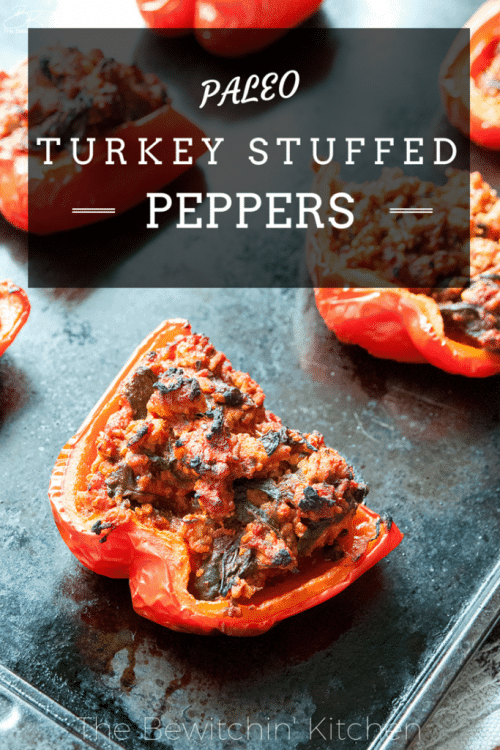 #1 Paleo Stuffed Peppers. It's another Instagram photo but over 41,000 views this year makes me think that it doesn't totally matter. What matters is taste, health, and simplicity!
Thank you everyone for an amazing 2014. I have learned so much about my blog and the world of blogging this year. Here's to an extraordinary 2015.
Looking for more great ideas? Click here to follow me on Pinterest!
Visit Randa | The Bewitchin' Kitchen's profile on Pinterest.