Top 5 Places You Forget About When Spring Cleaning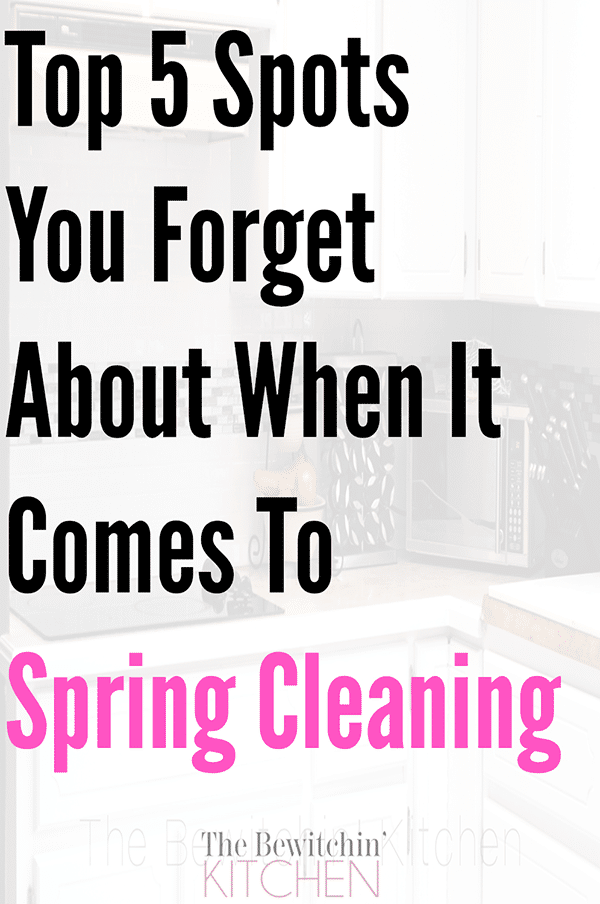 Spring is here! I know it was a long wait for many of us (I'm looking over at you East Coast friends), but now that all the snow is gone and streets are dry it's time to start fresh. That's what I love about spring cleaning, it's a fresh start in my home. I know the title says Top 5 Places YOU Forget About When Spring Cleaning, but it's really where I forget to spring clean – I just figure there are more out there like me.
Last year worked well with spring cleaning because we just moved into this house and everything needed to be scrubbed down anyway (and it was a lot easier with an empty house). This year has been a little different. I wash a cabinet; my toddler follows behind me with a pen and draws me a "picture", I organize my container cupboard; my toddler takes them all out and uses them as blocks, I put away the pots and pans; and you get the picture. So this year has been less scrubbing baseboards and more about cleaning my "forgotten" items. (PS – if you want a traditional guide check out the Spring Cleaning List.)
What's a forgotten item?
To me a forgotten item is something with daily use, but not something I clean regularly. Spring cleaning reminds me to get the following in order:
Clean The Dishwasher
Honestly friends, when was the last time you cleaned your dishwasher? It's something I always forget about, and it's so easy to do! Simply put two cups of vinegar in your dishwasher and run a normal cycle. I used to work at a major furniture retailer and that's what the repair man told me to do when I first started having issues with my dishwasher, I never had issues after that. If you have a trap, it's a good idea to clean that out as well.
Clean The Washing Machine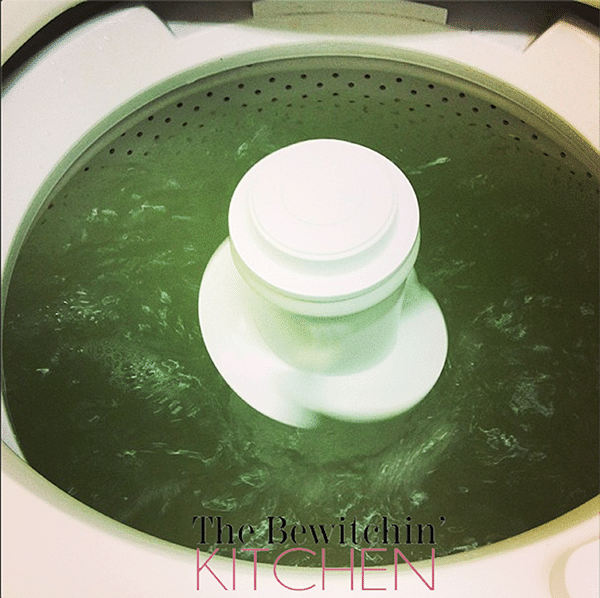 I saw this on Pinterest and had to give it a try when I first moved into this house. If I remember correctly, add one cup of bleach and do a regular load on hot. Then do another with vinegar. My results were disgusting!
Clean The Microwave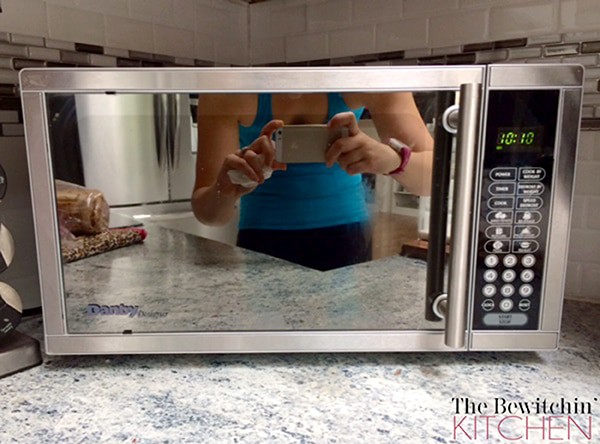 This is something I always forget to do. I see the gunk everyday, and have the best intentions of doing it "later" but it doesn't get done near enough. To get those stubborn, stuck-messes put some water in a little bowl and microwave to steam and loosen the gunk off the inside. It should come right off, if not do it again but with some lemon or vinegar.
Clean Your Coffee Machine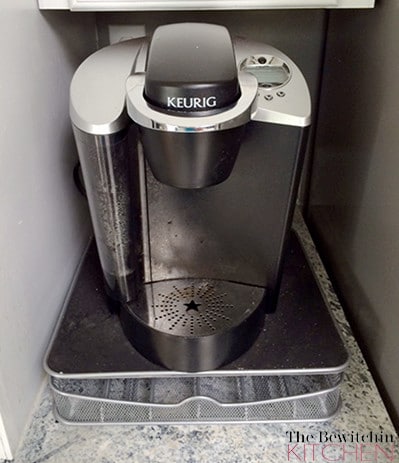 Don't forget the Keurig, Tassimo or your drip machines! It's important to descale and give the machine a throughout cleaning (as you can tell, mine's about due). I called Keurig and asked how often a person should descale their coffee maker and I was told that even with regular use it's bad to do it monthly. Once a quarter is ideal. To descale your Keurig put some vinegar in with the water  (I do a 50/50 mixture) and run the cycles until empty. Repeat with just water a few times. Also take the k cup holder out and give it a good scrub, also take a pin and poke it up the needles to unblock debris. Don't forget to clean the machine itself with a damp washcloth.
Organize The Spice Cupboard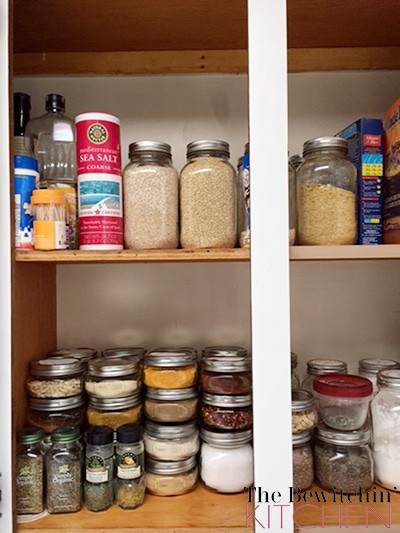 I don't know about you, but my spice cupboard is the worst. It gets daily use, so I like to try to keep on top of things to keep it organized but it doesn't always work that way. Spring cleaning is the perfect time to get it together. Clean the cabinet with a damp cloth and organize your heart away. I like to use mason jars so it looks some-what in order and I can see what I'm grabbing.
BONUS TIP
Order Filters For Your Appliances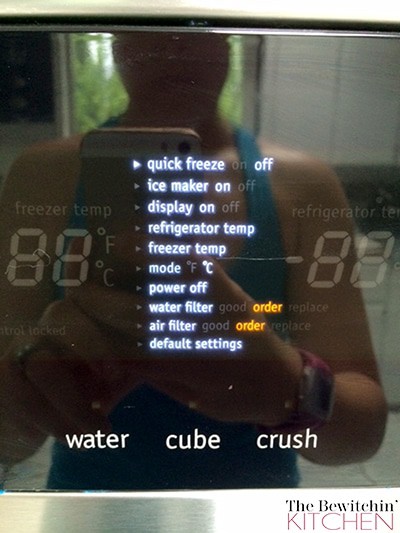 Luckily I'm reminded when I need to order (and when to replace) a new water and air filter with my fridge, but not everyone does. If you haven't replaced your filters yet this year, now would be a good time. The same goes for the filters on your range hood and furnace.
Remembering to do these six tasks helps me keep order in my Smudge-Proof kitchen. The fact that I don't have to worry about scrubbing down my fridge keeps the work-load down with Frigidiare's patented Smudge-Proof technology. Smudge-Proof Stainless Steel is available on all Frigidaire Gallery and Frigidaire Professional® products.
What area do you forget to clean the most?
Disclosure:  I am part of the Frigidaire Canada Ambassador program with Mom Central Canada and I receive special perks as part of my affiliation with this group. The opinions on this blog are my own.