Trading Phrases – Review & Giveaway Announcement
In my three years of having The Bewitchin' Kitchen, I have reviewed quite a few vinyl artwork online stores. I personally love wall decals. They can create an elegant statement in your room without the elegant budget. I recently came across the company Trading Phrases and when I when I had the opportunity to do a review for them, I was ecstatic.
My recent project has been my office/scrapbooking room. I have all the office furniture, now it's just time to decorate and make everything fit together. I found the Create Wall Decal and thought it would fit just perfect over my scrapbooking desk, keeping me calm and motivated while scrapbooking my family's memories.
I am so happy with the outcome. It looks beautiful in my scrapbooking room and it really ties the room together. Another important feature about Trading Phrases that I want to mention is how easy it is to apply the decal itself. I have done many decals around my house and there is nothing more annoying then rubbing the outside of the decal for what seems like forever only to have it peel right back off. I had no issues installing my decal from Trading Phrases. I didn't even have to rub that long. I just simply traced the lettering and peeled it right off.
As I have blogged about many times in the last couple weeks, I'm building a house. In my home I plan on having main floor laundry and I want it to be a "happy place" (not just the laundry room). The product from Trading Phrases I have bookmarked for a future purchase is the Laundry Room Loads Of Fun Decal.
 Trading Phrases offers wall decals for any room from your kitchen to your home gym, the office to the classroom. However, if you cannot find that piece that you have in mind, Trading Phrases does custom designs. There truly is something for everyone and every age.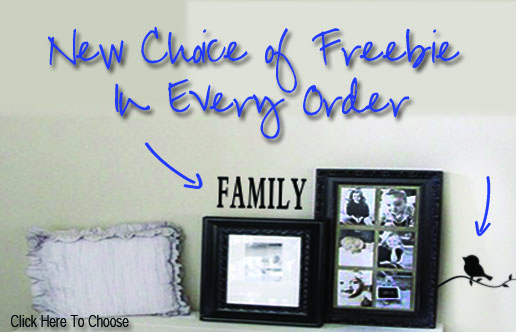 I just had to share the photo on the left. How cool is that one? You can display photos of your loved ones in a "family tree". That would go perfect in a newborn's nursery. 
Thank you to Trading Phrases for sponsoring this review. Now for some exciting news:
One of my readers will have the opportunity to win something from Trading Phrases. Details to come in the next couple of days so keep check The Bewitchin' Kitchen for more information. This is a fantastic giveaway that I am really excited about and it will be open to both The United States and Canada.