Give To a Family In Need Simply By Making a Treat #treatsfortoys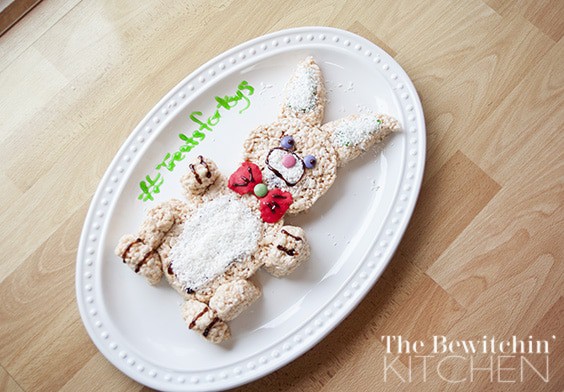 The Holiday season is upon that and that brings on many fun family activities, like baking and making Rice Krispies treats.
Last year was the first time I took part in Rice Krispies Treats For Toys program and I'm beyond thrilled to be participating again.
Many families (mine included) make Rice Krispies treats for our holiday baking, so why not shape it into a toy and help give kids wake up to gifts on Christmas morning.
Treats For Toys, What Is It and How You Can Participate:
Simply build a toy out of Rice Krisipies treats and visit
RiceKrispies.ca
. Upload your design and share via social media using the hashtag #TreatsForToys and $20 will be donated to the Salvation Army. If you're not sure how to make a toy out of this classic breakfast cereal, there are cute ideas and tutorials on the Rice Krispies website.
As I showed you earlier, I made a robot last year (and a pretty awesome robot at that). This year I wanted to make something cute so I opted for the bunny. I wanted to make it 3D and standing (just like the robot) but my supplies were not co operating so I did the best I could with what I had.
I think I had a pretty good end result.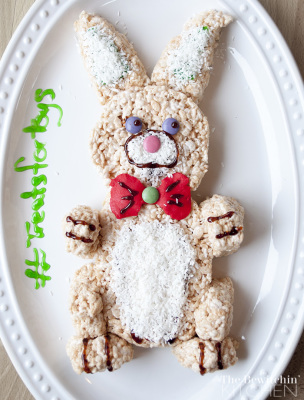 I never seem to have butter on hand when I had it so I used coconut oil instead. It worked great! The treats were a little softer, but still held shape well. To decorate I used the following:
Smarties: Eyes and bow button.
Piping gel: hands, pupils, outlines and to make things stick.
Red fondant: bow tie
Shredded coconut: Inside the ears and to make a fuzzy belly
My two year old loved the bunny, but he loved eating the Smarties more. Me? I enjoyed more then enough of the Rice Krispies treat.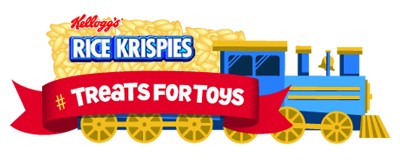 What will you make this year for Treats For Toys?
For more information on the Treats for Toys program or to submit a treat of your own visit RiceKrispies.ca.
FREE Recipe Binder
Are you constantly wondering what's for dinner?
When I don't meal plan I feel behind, and we usually end up ordering take out. This recipe binder will keep you organized and make life a little bit easier.