Valentines Day In Whistler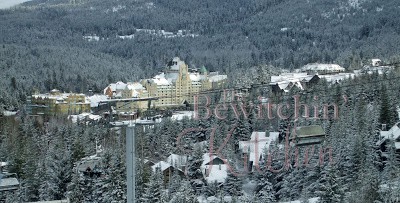 I was fortunate to spend Valentine's Day this year in one of my new favourite cities, Whistler.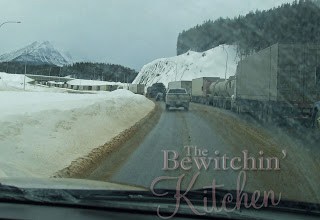 I'm originally from British Columbia and although I have visited Vancouver many times, I have never been to Whistler. I was beyond excited to go and we booked the trip for Valentine's Day (killing two birds with one stone). So in the middle of February, we loaded up our truck and began the (over) 10-hour trek.
We made it to Lake Louise when we saw the police flagging people, there was an avalanche and we were told to either wait it out or turn around and proceed the other way (which adds another 5 hours to the trip). We opted to wait it out and thank goodness we did. We waited maybe a half hour, and then the roads were cleared and we carried on.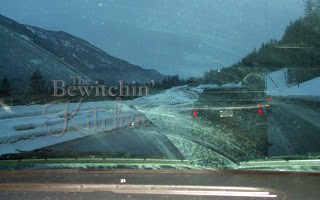 Then came avalanche #2. We just made it outside Golden and were stopped in our tracks. This time, we had no one to give us information, so we had no idea how long we were going to be in line for. Again, luck was on our side and we only had to wait forty-five minutes. After calling it quits in Cache Creek, we woke up the next morning and continued on and made it to Whistler in one piece. Whistler is beautiful! It's definitely my kind of place. You have amazing restaurants (including the Araxi – the very one that was the prize on Hell's Kitchen a couple seasons ago), selective shopping, skiing and amazing scenery. Maybe I have been in Alberta too long because I miss those mountains!
The first day we explored Whistler Village, checked out all the shops (spent a little too much money at David's Tea) and had an awful meal at a little "hippie" shack (I forget what it's called, but if memory serves me right it had a lot Jamaican themed colors. Either way, it was awful in food and service. I took one bite and they still expected me to pay). We went to Eddie Bauer and bought the hubby a new outfit for our Valentine's dinner and had a great time.
The next day we made use of our ski passes (how can you go to Whistler and not ski?). I haven't been on a ski hill since I was 13 and went to Hudson Bay mountain (Smithers is only forty-five minutes from my home town), so I was a little apprehensive with how it was going to go. I think this picture sums it up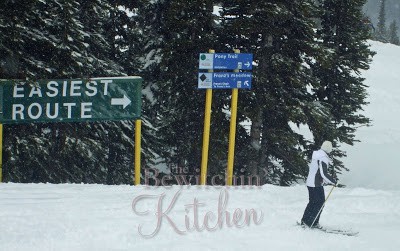 Yup, it was the easiest route 100% of the time. I'm not the most graceful person out there when it comes to skiing and it took me almost two hours to make it down from where the Peak 2 Peak gondola was. I preferred to just take the chair up 1/4 of the hill, it was comfortable and I was happy, but husband got bored so we had to venture somewhere else.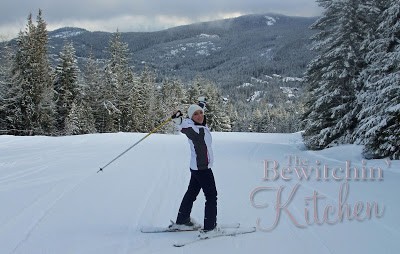 The biggest thing I miss about being up on the mountain is how quiet it is. It's a great time to reflect on your thoughts and genuinely have a great time. Something I didn't think of was how tired I would get. Again, when I went on this trip I hadn't skied in a good nine years and although I was in decent shape I was nowhere prepared for the beating my legs took. After half a day on Whistler Mountain (we were too tired to attempt Blackcomb) we called it quits and headed back to the Village.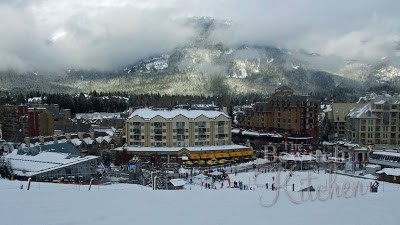 For those of you who have never been to Whistler before, it's a really neat set up. You can literally ski into the village. The Westin is to the left of this photo (you can't see it), it was basically connected to the first gondola lift and I'm sure if I really wanted to I could have skied right to concierge. After returning our rentals, we ignored how much our legs and feet were killing us and went for another walk. Another aspect of Whistler that I love? The dress code is practical! Everywhere, everyone was wearing winter jackets, snow pants and boots (even in the restaurants). Not too many people had makeup, it was very low key.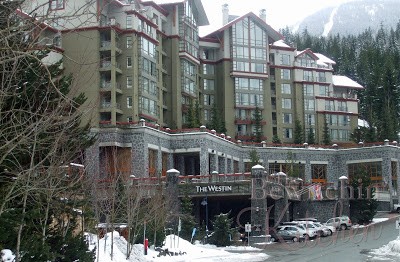 For the big Valentine's dinner, we ate at the hotel's Aubergine Grill. It was the best meal – ever. The best steak I have ever had, it was a fantastic night. There was a Canucks game on in the bar, so after dinner we went to watch it and after two martini's I was a little dozy (not to mention my feet were killing me in my 6″ nude heels), so I left the hubby there to finish the period while I went up to the room to relax. When he came in, I was fast asleep…at 9pm. (I guess skiing takes a lot out of a girl.)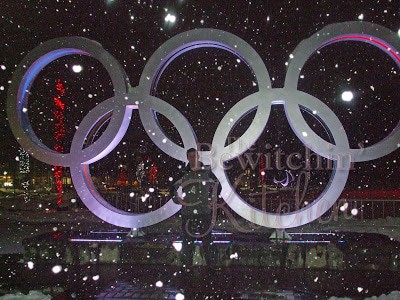 The Olympics were the year before so Whistler had some beautiful Olympic artwork and statues everywhere and the shops were still selling memorabilia. I couldn't imagine how busy that place must have been.
Overall, I had an amazing trip and I cannot wait to go back. I would definitely take my children. There is a great tubing park that we never got to experience and I figure it would make a fun couple hours with kids. There is so much to do and experience in Whistler, that I couldn't pack it all in in two days. Yes, it is expensive there (I was shocked with how low our bank statement was at on our last day) but the experience was worth it.