Walmart's Mom Of The Year Award | Nominate Someone You Love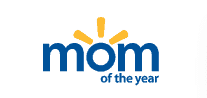 I'm new to being a mom. In fact, this Mother's Day was my first and it was a time of reflection, pride and being blissfully grateful.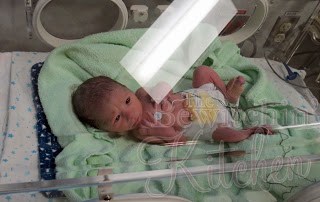 My labor of love came six weeks and one day early. Carter was born 4 1/2 pounds, 18 1/4 inches long, which isn't bad for a baby that early. Red Deer Regional Hospital and The Central Alberta Ronald McDonald House became our home for over four weeks (we were family #6 in the new RMH). Those four weeks were long and difficult. Being a new mom is overwhelming as it is, but seeing your newborn baby (who wasn't even supposed to be here yet) hooked up to IVs, feeding tubes and machines is heart wrenching. There were days were my husband and I were only able to hold him fifteen minutes, twice a day. Watching him lay there and knowing there was nothing I could do had me feeling helpless and unnerved. I lived in the NICU for 12 hours a day, rarely leaving his side, I was too scared too and felt unbelievably guilty when I did. There were devastating days when I wasn't able to hold him, but we also had moments of joy like when he took five bottles in a row or didn't have a "D Sat" in three days. It's amazing the little things you take for granted, such as "yay he's breathing properly".
 Thankfully that's all behind us now. We have been home for almost two months and although I'm sleep deprived, exhausted and at times frustrated; I have never been happier. He's the love of my life.
A Mother's Love is magical. 
A mom will do absolutely anything for their children and it's rare they put themselves first. These amazing women do not get recognized enough and that is why I am thrilled honored to be apart of The Walmart's Mom Of The Year Award. Walmart is celebrating and recognizing the selfless sacrifices and the contributions that mom's make not just for the family but in their communities as well.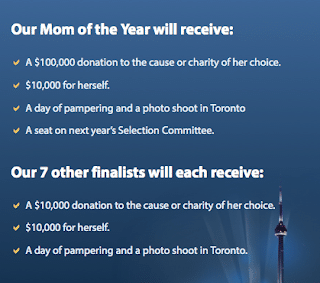 You will be able to nominate a mom from Mother's Day to July 8th at momoftheyear.ca. Eight finalists will be chosen and notified in the middle of August. Those finalists will be treated to a well deserved September celebratory weekend. The grand prize winner will receive $10,000 for themselves and $100,000 to donate to whatever charity they choose. The other seven finalists will receive $10,000 for their own use and $10,000 for their respected charity of choice.
Disclosure: I'm part of the Walmart program by Mom Central. I received compensation as a thank you for my participation. The opinions on this blog are my own. Mom of the Year Award: NO PURCHASE NECESSARY Internet access and valid email account required. Nominations open May 10, 2012 to July 8, 2012 for legal residents of Canada over the age of majority. Entrants cannot nominate themselves. One (1) grand prize available to be won consisting of $10,000 cash, a $100,000 donation by Wal-mart Canada Corp. to charity/cause and a trip to Toronto (ARV $22,000). Seven (7) runner-up prizes available to be won consisting of $10,000 cash, a $10,000 donation to charity/cause and a trip to Toronto (ARV $22,000). Charity/cause subject to verification and final approval by Wal-mart Canada Corp., at its sole discretion. Odds of winning depend on how the judging panel evaluates each entry according to the criteria. For Official Contest Rules and to nominate an entrant, visit [www.momoftheyear.ca].