Bridal Shower Invitations & Wedding Paper Divas

I absolutely adore weddings, always have. I even love the stressful parts (the planning part). The building of anticipation makes it that more fun! For the most part, my wedding planning didn't have much stress. Everything was done fairly quickly but I also knew exactly what I wanted and there wasn't too much indecisiveness on my part. Now my best friend is planning her wedding and I'm the matron of honor.

One of the duties of matron of honor is to host a bridal shower. When I think of a bridal shower there is only one theme I envision: Tiffany blue. I have a few cute ideas for the shower to go with the theme: cake, Tiffany blue colored punch and of course the bridal shower invitations.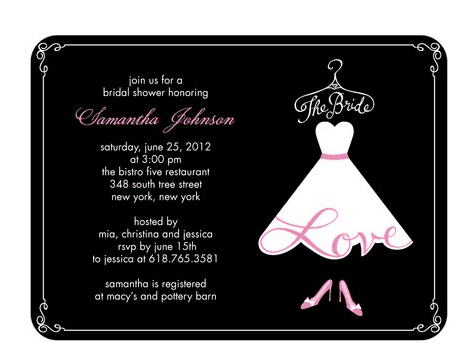 When it came to the bridal shower invitations I was lost. At first I started creating a few things on Photoshop. They looked okay but nothing too special and I wasn't thrilled with the end result. I shopped around on a few online shops and same thing – the invitations were blah and nowhere had the Tiffany blue color I desired. Then I came across Wedding Paper Divas.
I have seen (and browsed) Wedding Paper Divas before and I have always been impressed with the quality of affordable wedding invitations they provide. I never realized before that they also are a one stop shop for thank you cards, bridal shower invitations, stagette invitations, place cards, etc. If it's stationary and wedding related it seems that Wedding Paper Divas has it. My friend actually ordered her invitations from they look amazing.
I had a great experience ordering from Wedding Paper Divas. I was incredibly impressed when I was given the option for a custom color, they even had Tiffany blue (which is called Bay in their colors). They had a lot to choose from and there is an option for everyone. The cards themselves are incredibly cute. I chose Signature White Bridal Shower Invitations: Love The Bride. I thought it was incredibly cute. It's so easy to order to Wedding Paper Divas, just pick out the design you want and add some features if you want (rounded corners, style of paper and the number of invitations your need), personalize it, add an RSVP card (if you need one) and that's it! Shipping is fast, I received Katie's bridal shower invites within two weeks of ordering (that's in Canada, it would be fast in the US).
Here's the end result: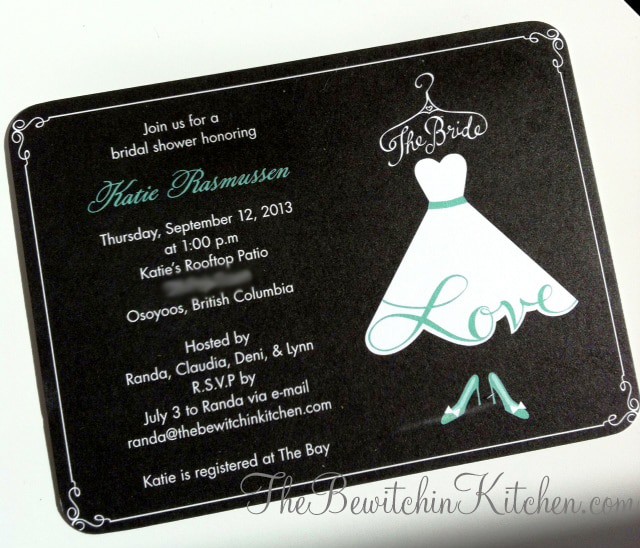 What a great turn out. I'm more than happy with how the invitations look. The back (which I forgot to take a photo of) is a solid color (Bay). However, you could add a photo or whatever you would like. All invitations on Wedding Paper Divas are 100% customizable.