When You Don't Recognize Yourself In The Mirror – Weight Loss Struggles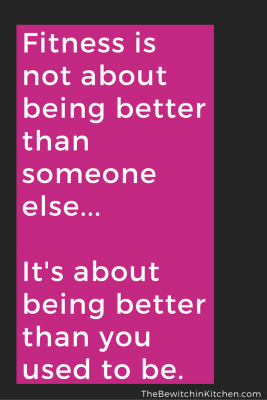 I don't post about my personal struggles on The Bewitchin' Kitchen, mostly because I like to keep TBK upbeat, positive and fun. That being said, TBK follows me in my life. I usually only share the good, but I want to be transparent and share it all.
This summer has been a lot of fun: we have attended weddings (like this rustic wedding where I made a DIY wedding cake), went on vacation to Osoyoos and Kelowna, and we have ate everything we could think of (like this Baileys dessert recipe – sorry I had to plug it). Along with the indulgences that we've been diving into, there has been no working out. I don't like to make excuses but for the past 2 1/2 months I have had strangers coming in and out of my house everyday to repair and reconstruct my basement (our sewer backed up in the middle of June) and it made me too uncomfortable to work out in front of them. I'm the kind of person where if I don't get it done right away in the morning – it doesn't get done at all. So, there has been very little activity on the fitness front.
The result – weight gain and a lot of it.
On Sunday evening I was looking in the mirror and couldn't believe how different I looked and how awful I felt. I was grumpy, felt sick and miserable.
Monday morning I jumped on the scale and that's when reality sunk in. 8 pounds, that's how much weight I gained in a week's time (on top of the 5 or 6 pounds I gained before that). A few of those pounds are carbs and salt but a lot of it is true (I don't have a thyroid and we're still learning my dosage of Armour so sometimes I just smell food and I swear I gain. It's frustrating but we're close to figuring it out.). My yoga pants don't fit right and my jeans don't fit at all. Jean season is around the corner and I refuse to buy a new pair in a bigger size when I have nice and barely used ones waiting for me in my closet.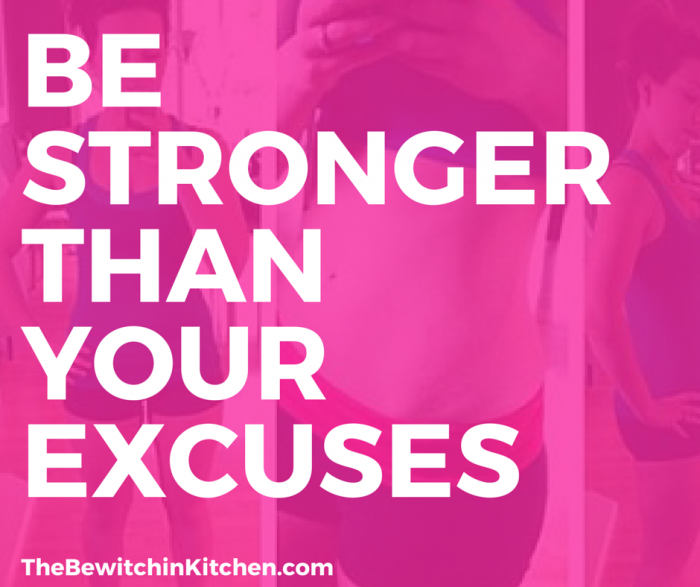 Weight Loss Game Plan
It's time to get back to business. After taking my before photos, measurements and my body fat percentage I feel more motivated than ever to get back to where I feel healthy and feel better about myself.
On Monday I started P90X3 via Beachbody On Demand / Beachbody On Demand Canada (a streaming service I pay for that's like Netflix but for Beachbody programs. I'll write more about that later). I have been planning my meals a few days ahead at a time, and pre-cooking things like vegetables and rice/quinoa so I don't get lazy at the last minute. I have also ordered myself a new set of shoes (Saucony Triumph ISO) as a "congrats for getting back on the horse and here are new shoes, now don't waste them".
So far, so good. It's Wednesday and I have already lost 4.2 pounds by eating more than usual (healthy options) and feeling satisfied (along with keeping active and doing my workouts). Clearly it's not 4.2 pounds of fat and as I said earlier most of it is water, salt and "carb weight". Either way, it feels good to see the scale move. However, I do need to remember that the scale isn't everything, which is why I took measurements and body fat percentages.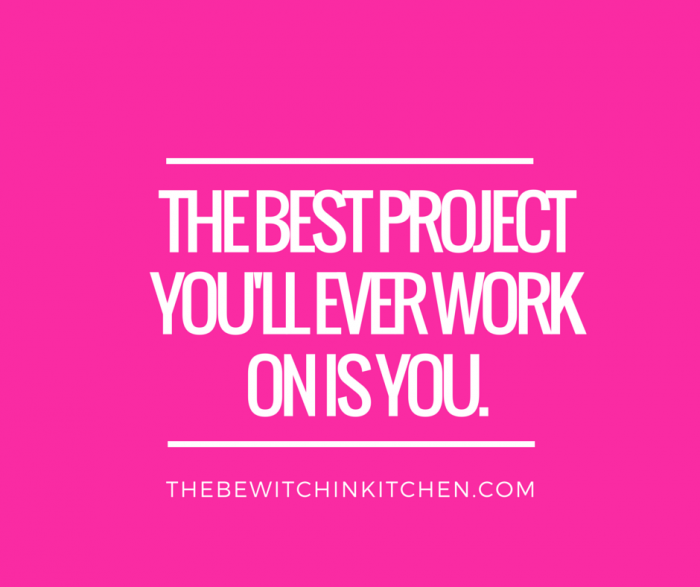 What You Can Expect From The Bewitchin' Kitchen:
Moderation, with weight loss, is important to me. I never want to deprive myself, so of course there will still be treats here in there (in fact I have a few posts scheduled like Peanut Butter Chocolate Pudding, Pulled Pork Quesadillas, Caramel Apple Waffles, and a Pulled Pork Sundae – no wonder I gained a few pounds haha). So there will still be sweets and treats because life without a cupcake is no life at all!
That being said, I want to post more of what I do that keeps me healthy like the Healthy Hollandaise from the Fixate Cookbook (which I have scheduled). I will also post about my favorite fitness accessories, meal prep tips and I decided I will be saving my meal plans so I can share them with you when I do my P90X3 before and after posts.
What do you want to know? What would you like me to share?
What health posts would you like to see from The Bewitchin' Kitchen?
FYI friends, this is not a sponsored post but I do have a few affiliate links posted.