Welcoming Little Carter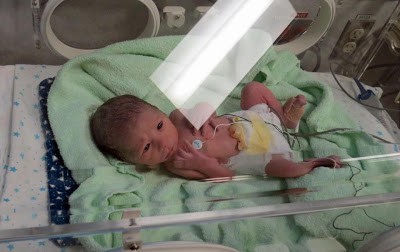 This is going to brief because I don't have much time but my husband and I welcomed Carter Linden into our family on March 8 at 5:50 pm.
I went into labor on March 4, sent home on the 7th and my water broke so I was ambulanced back to the neighboring city that night. The next evening, he made his arrival. I was 33 weeks 6 days.
He was born 4lbs 8 oz, but has now lost a little weight (which is to be expected). He will be in the NICU for at least a month, but he could even be in there until his due date (April 20). 
That being said, The Bewitchin' Kitchen is going to slow down a bit. I am going to work hard on getting the Baby gift guide ready when I can for April and everything else is being held back. I will update when I can.
I am staying at The Ronald McDonald house and wow. What an amazing place, I will definitely be doing a post about the amazing service that provides and share some wonderful photos.
FREE Recipe Binder
Are you constantly wondering what's for dinner?
When I don't meal plan I feel behind, and we usually end up ordering take out. This recipe binder will keep you organized and make life a little bit easier.