Whole30 Butter Chicken Meatballs
Have you been looking for an easy recipe for butter chicken meatballs but with a dairy free twist? You'll love this version, as an added bonus it's paleo, Whole30, and also fits the keto diet. Since this recipe fits almost all lifestyles, it's definitely one to have on hand!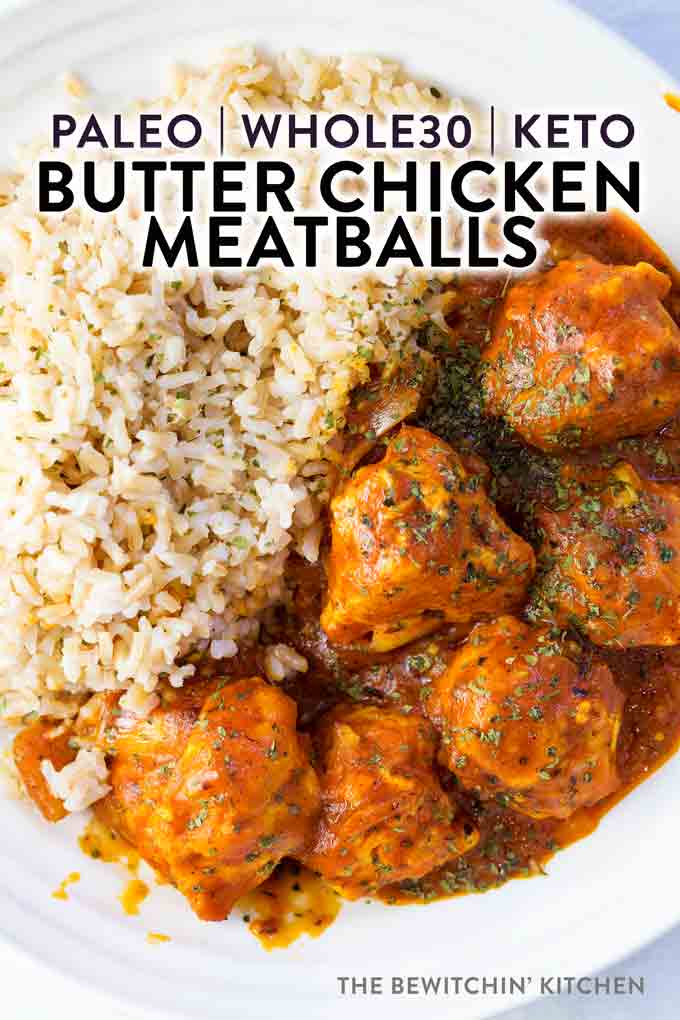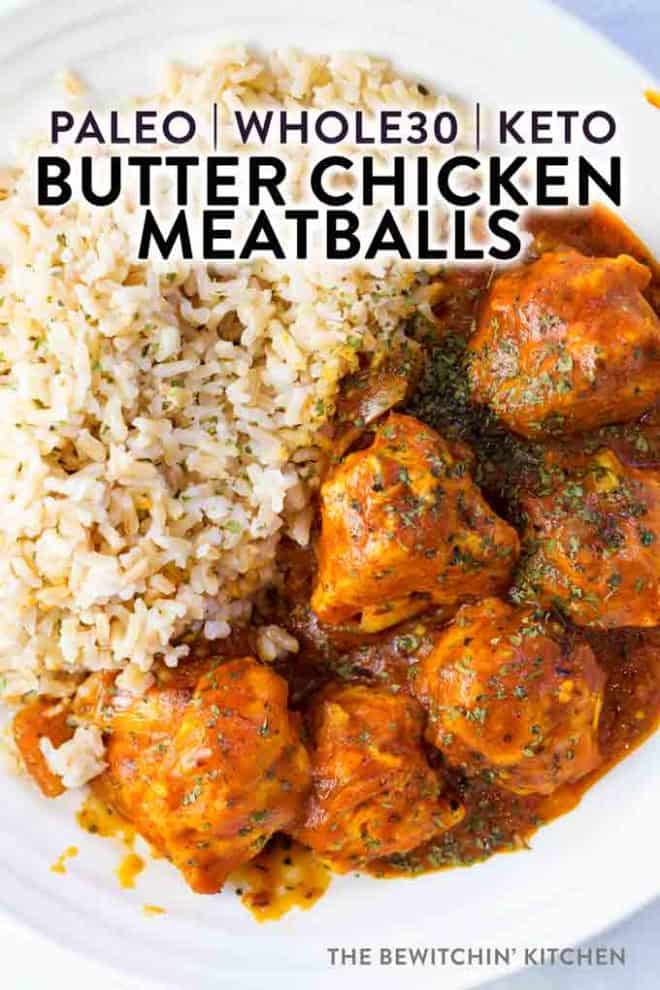 Butter Chicken Meatballs
Disclosure: I am participating in the Chicken Farmers of Canada campaign managed by SJ Consulting. I received compensation in exchange for my participation in this campaign. The opinions on this blog are my own. This post contains affiliate links.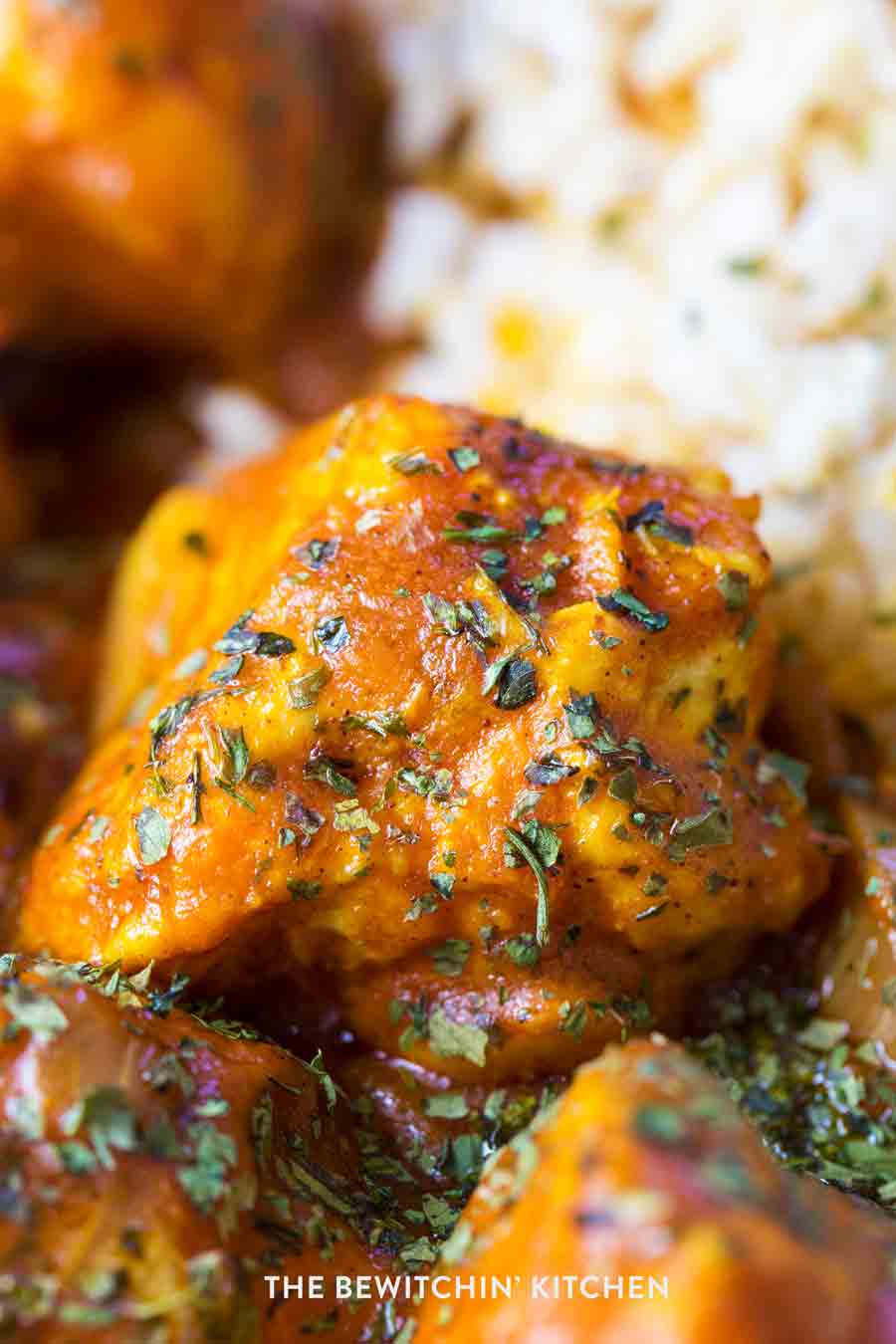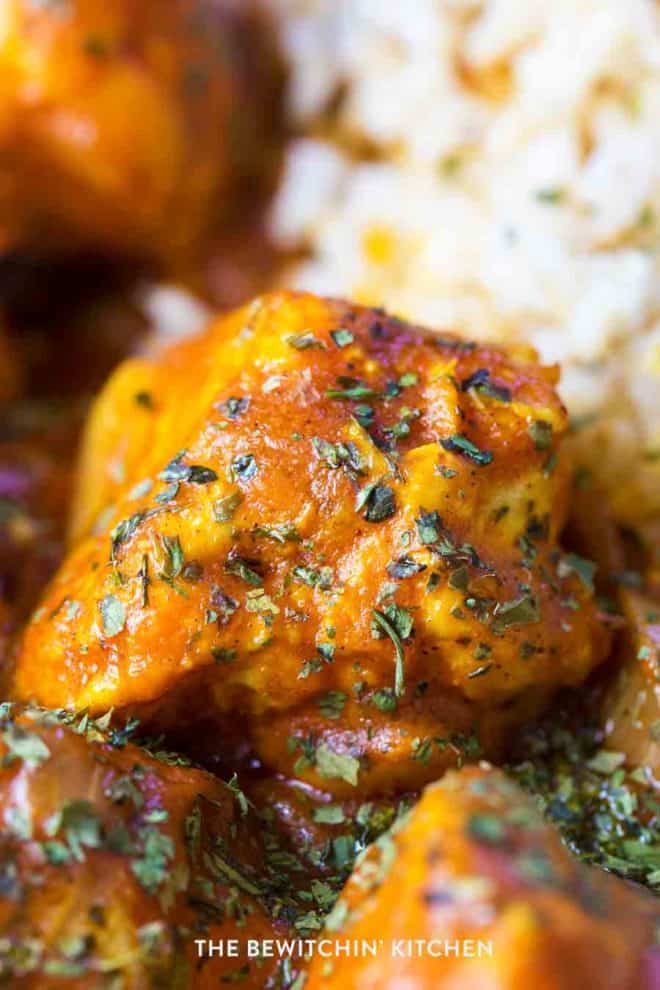 As always, I seek out chicken in my local stores that contain the Raised by a Canadian Farmer logo.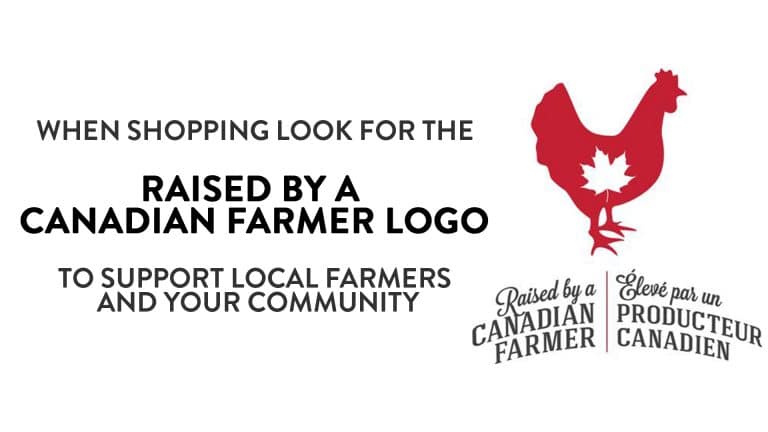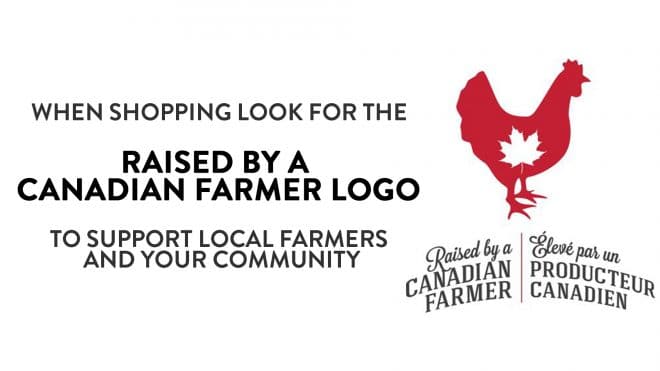 If you don't see it in store, ask for it! When you buy from a Canadian Farmer you're choosing:
A healthy protein choice free of added hormones and steroids, and raised right here in Canada according to nationally-set, high food safety, and animal care
standards.
Chicken that has mandatory, robust, third- party-audited Animal Care Program that is administered across all Canadian chicken farms.
Farmers that adhere to a strict mandatory On-Farm Food Safety Program.
Farmers who are committed to sustainability through innovation, by preserving the health of the land.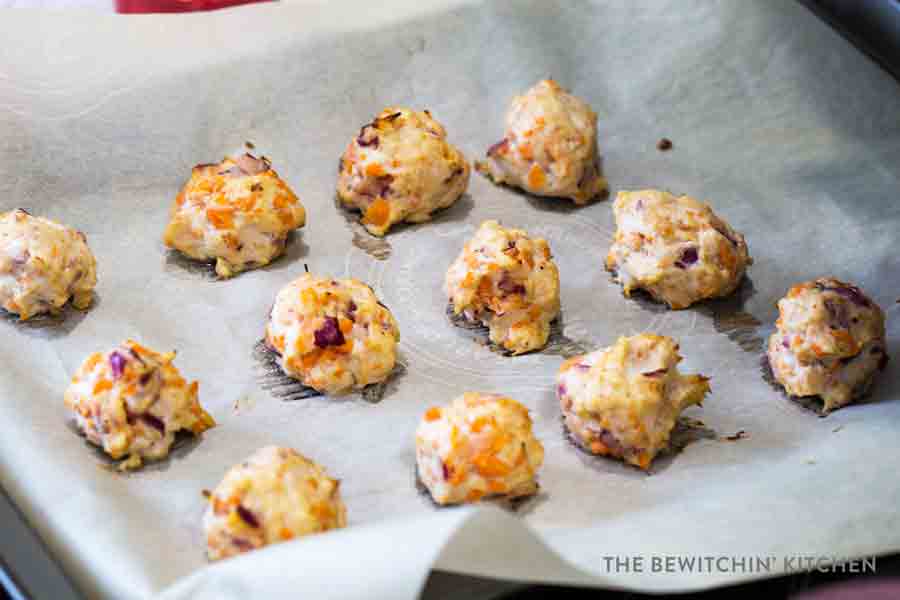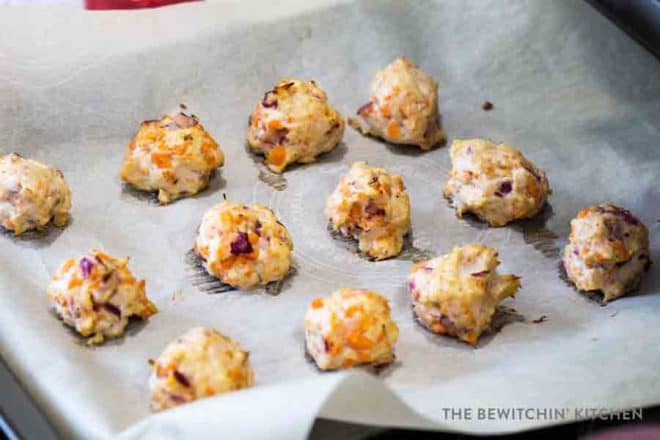 Paleo Butter Chicken Meatballs
The first time I had a paleo version of butter chicken was when I cooked up the recipe from This West Coast Mommy. It's a great recipe, and she taught me how to make my own ghee! I knew I wanted to make this recipe my own so I took the base from her recipe, some ingredient's from Gordon Ramsay's sauce recipe and made a Frankenstein of sorts and you know what – it works.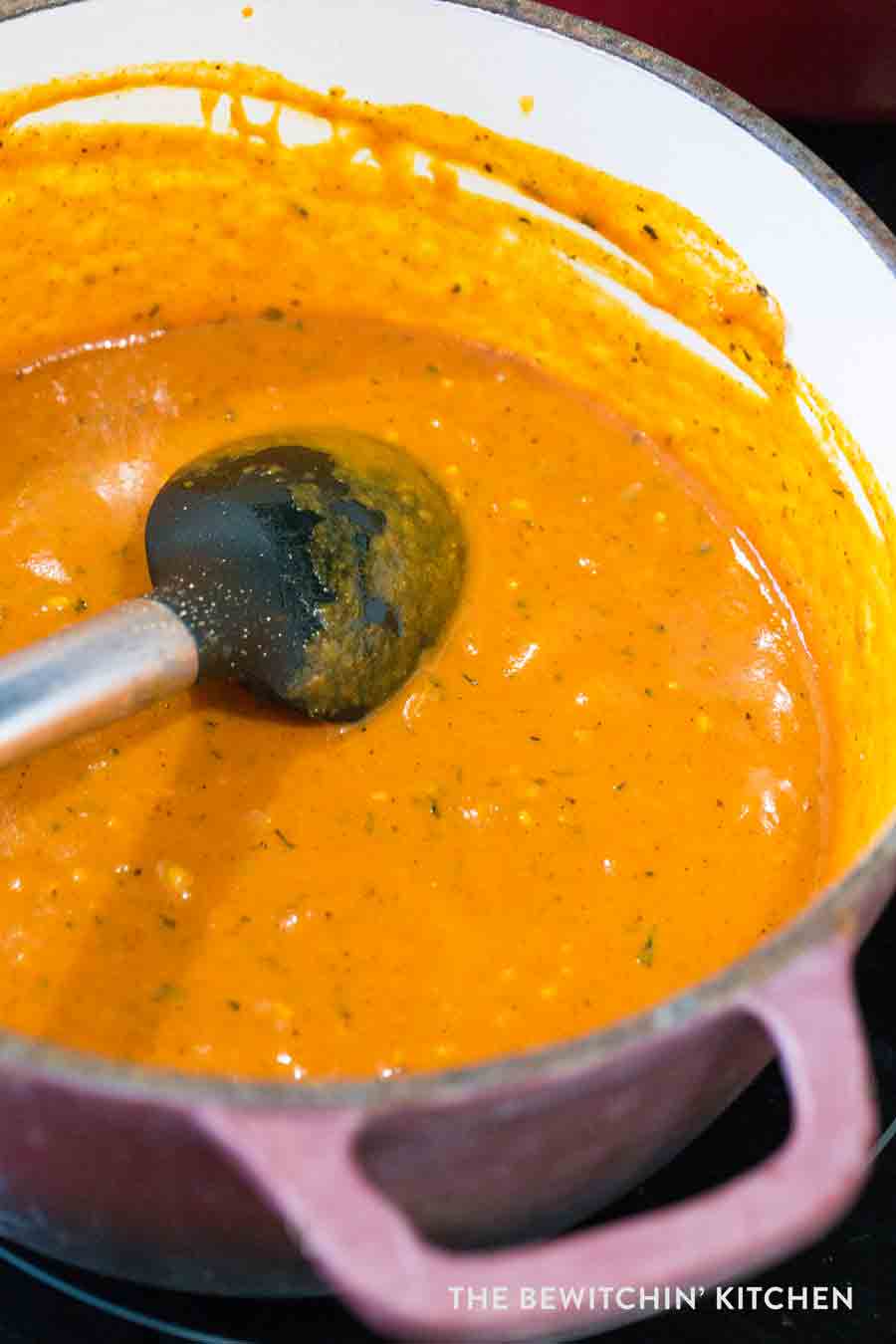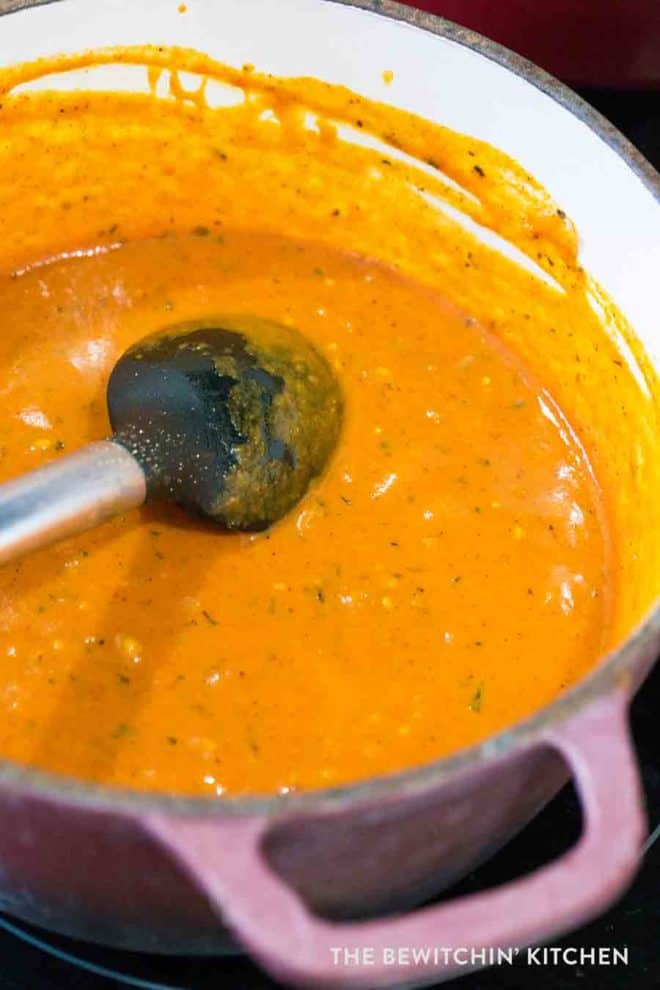 Is it a legit butter chicken sauce? I have no idea. I'm not an expert in this style of cooking but here's what I do know:
These paleo butter chicken meatballs taste delicious and they're simple to toss together.
I never order butter chicken in restaurants so I can't compare it, however, I'm sure it's different since there is no butter or cream in this recipe (making it paleo and dairy free). This is a fun twist that was inspired by the popular dish.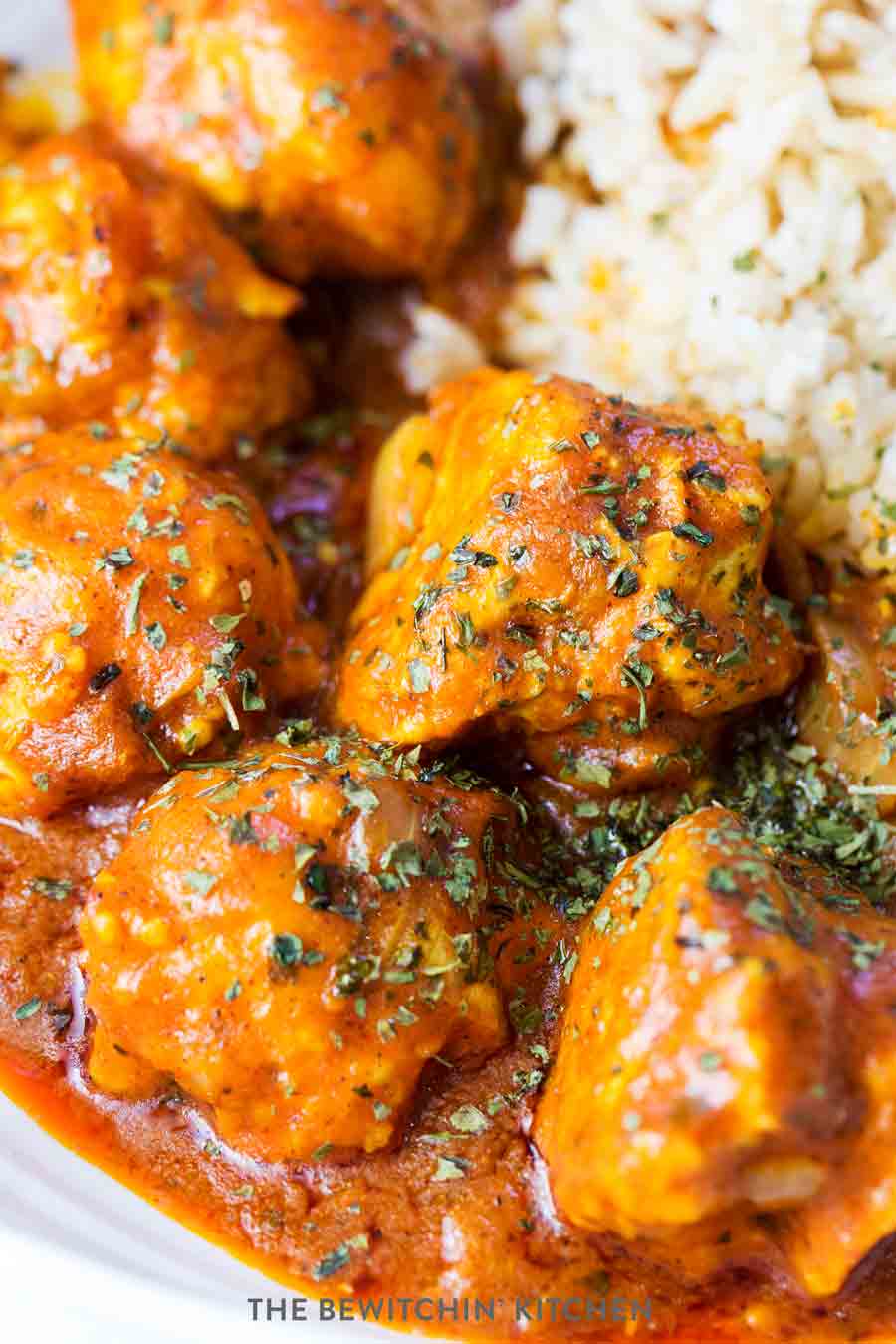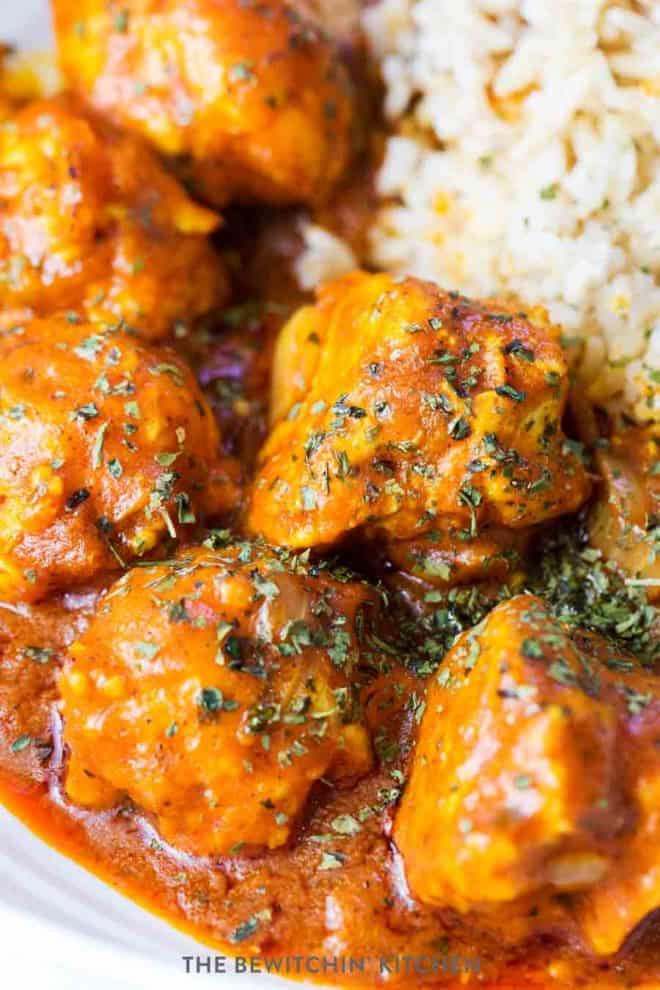 More recipes like this that I think you'll like:
Don't forget to check out these Whole30 lunches and Whole30 dinner ideas.
Recommended supplies:
Vitamix (or a high powered blender)
Dutch Oven
Ghee (or make your own)
Butter Chicken Meatballs
This paleo butter chicken recipe is a dairy free alternative to a comforting dinner. It's an easy way to add a keto recipe to your meal plan too!
Servings 13 meatballs
Calories 186kcal
Ingredients
Chicken Meatballs
1 pound ground chicken
1/4 red onion
1/2 cup carrots
2 cloves garlic
pinch Salt and pepper
Butter Chicken Sauce
1/2 cup ghee
1 onion diced
4 garlic cloves minced
2 tsps chili powder
1 1/2 tsp cumin
1 tsp  dried cilantro
1 tsp turmeric
1 tsp  ginger
1/2 tsp  cinnamon
1/4 tsp ground pepper
1/4 tsp  cayenne powder
1 tbsp lemon juice
1 6oz tomato paste
1 14oz canned coconut milk
Instructions
Preheat oven to 400F
Add everything but the ground chicken into a high powdered blender (or food processor) and do a fast chop.

Add the blender contents into a bowl with the ground chicken.

Roll into 1 inch balls and lay on a lined baking sheet.

Bake for 10-15 minutes. The meatballs will not be fully cooked yet, that's okay.
Paleo Butter Chicken Sauce
In a heavy bottomed stock pot heat up half the ghee over medium heat.

Add the onion, saute until translucent and then add the garlic and spices.

Turn the heat down to low-medium and add the rest of the ingredients (including the rest of the ghee).

Bring to a slow boil, whisking frequently.

Add the chicken meatballs, cover and cook for 10-15 minutes (or until meatballs are fully cooked).
Nutrition
Serving: 1meatball with sauce | Calories: 186kcal | Carbohydrates: 6g | Protein: 7.6g | Fat: 15.7g | Saturated Fat: 10.2g | Cholesterol: 48.4mg | Sodium: 228mg | Fiber: 1.2g | Sugar: 2.4g
Follow On Pinterest
Follow @bewitchinkitchen On Pinterest for more delicious recipes!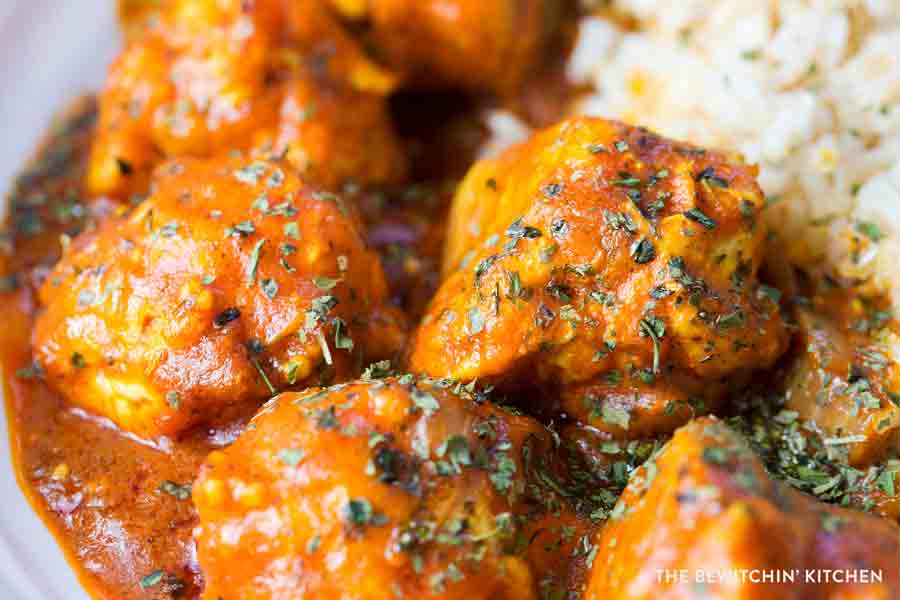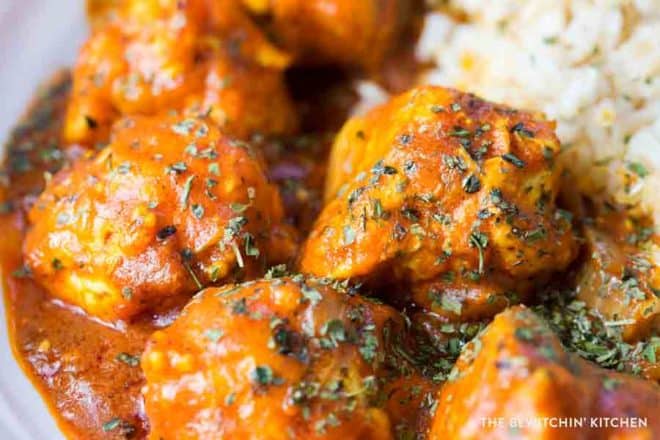 Search the recipe sections over at Chicken.ca. Regardless of your dietary needs or what you're craving, you can search the site based on what you're looking for. Check out and follow the Chicken Farmers of Canada on the following social profiles: Facebook, Twitter, Instagram, and Pinterest.