How I Could Have Saved $2000 On My Trip to Mexico and Why I'll Never Use Uniglobe to Book Travel
Thanks to the internet, we can do a lot ourselves – this includes booking travel. I don't want to say travel agents are obsolete because I do believe that they have the knowledge and it's always nice to have a personal experience but please beware on what company you choose. I wish I did before my experience Uniglobe.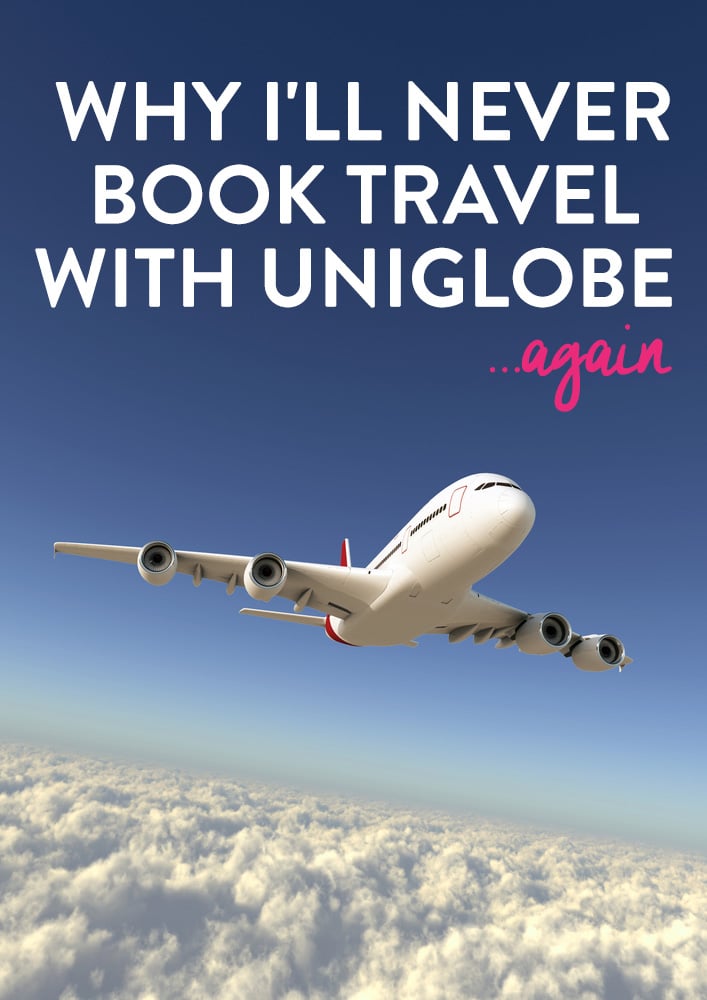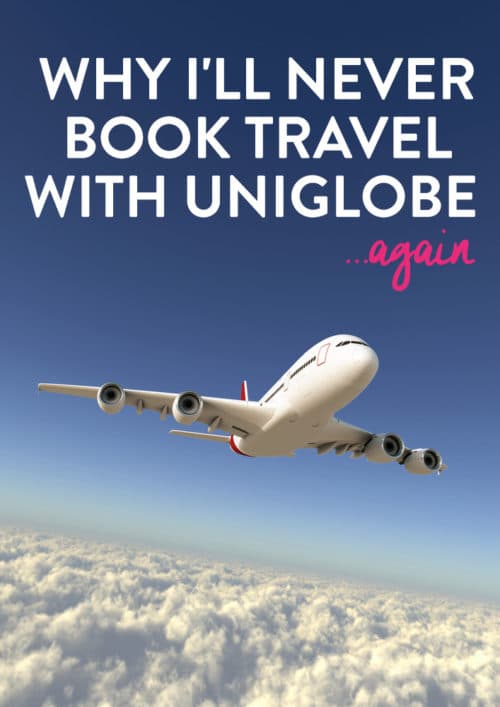 When it comes to travel, I like to share my amazing experiences on The Bewitchin' Kitchen. If I have something negative to say, I don't always write about it. I like to keep things positive here on the blog. However, I had to share my experience with Uniglobe with you. Booking travel costs a lot of money and if this helps one family create an affordable and happy vacation – then it was worth it.
One of my best friends recently got married and to make it easier on everyone, she booked through Uniglobe to save herself and us a headache. I immediately put down the $654 worth of deposits and called it a day.
I noticed that Westjet had a better deal (direct flight, saving over a thousand dollars) and since we were told that they would price match, I brought it to the travel agent's attention. The answer was no because the Uniglobe stay was with the Grand Marival and the Westjet deal was with Club Marival. She then went into detail saying that if you stayed Club that you didn't get access to the whole resort.
Something didn't feel right, so I contacted the resort directly and asked for clarification. The only difference between the Grand and Club side was the room. The room on the club side was a little smaller and there was no elevator but we still had access to the whole resort.
I relayed the message to Uniglobe and she brushed it off. I honestly didn't care if my room was a little smaller if that meant that our family saved $1600. The customer service was awful and she wasn't fully informed, and that's when I decided that we would be booking elsewhere.
I found a great deal on Expedia. It was a direct flight from my local airport and flew with Westjet (my preferred airline, the Uniglobe option was Transat). I called Westjet to see if they would match the deal, but they wouldn't since Expedia had a different deal with the resort.
When the bride asked Uniglobe about the Expedia deal, the travel agent went on about how I'd be staying club and how I wouldn't have access to the whole resort and so on and so forth. However, my itinerary said nothing about club. I wasn't worried about it since Club still sounded like it would be a great vacation.
When we arrived at the resort at check-in, I was a little nervous. Was I going Club or was I going, Grand?
I was booked on the Grand side of the Marival resort, along with everyone who booked with Uniglobe and guess what? I had an incredible room with a gorgeous view of the ocean.
Here were my costs if I stayed with Uniglobe:
Package for 3: $3887.77
Flight to Vancouver (deal was out of YVR): $1663.98 (it would have been cheaper to drive, but time was not on our side for that)
2 nights hotel in Vancouver: $220
Total cost with Uniglobe: $5771.75
My cost with Expedia:
Expedia: $3778.69
Deposit lost with Uniglobe: $654.60
Total cost with Expedia plus the deposit I lost with Uniglobe: $4433.29
Total savings: $1338.46
If I didn't lose my deposit and didn't go originally with Uniglobe in the first place I would have saved $1993.60
I saved that much money even with losing my $654 deposit! Not to mention the extra day off work my husband would have had to take off from work to get to Vancouver.
That's insane.
This is not a post bashing travel agents. I do believe they serve a lot of value, especially when you're traveling to a new place for a lot of time. However, I will never give my business to Uniglobe again. This was just my story, I hadn't mentioned the bride's story or the other guests (Like the travel agent telling a guest that she has to charge her 5 year old $1800 because the guest's boyfriend could no longer go. They already lost his deposit, but they wanted to add over $1000 to the child's ticket.).
I much prefer to book myself and with these ways to save money when booking travel online, it's easy.
TBK's Pro Tip: look around when booking online travel, but keep in mind that yes – there are "last minute deals" but I have spoken with Westjet about this and they told me it gets more expensive the closer it gets to it.
Here are the online booking sites that I have booked through personally and trust:
Orbitz – Canadian's, watch this one as it's in USD. My friend learned that the hard way last year.
Tripadvisor – I haven't booked through this website but I use it often to read and share reviews and experiences.
Sites I have not personally used but have heard great things: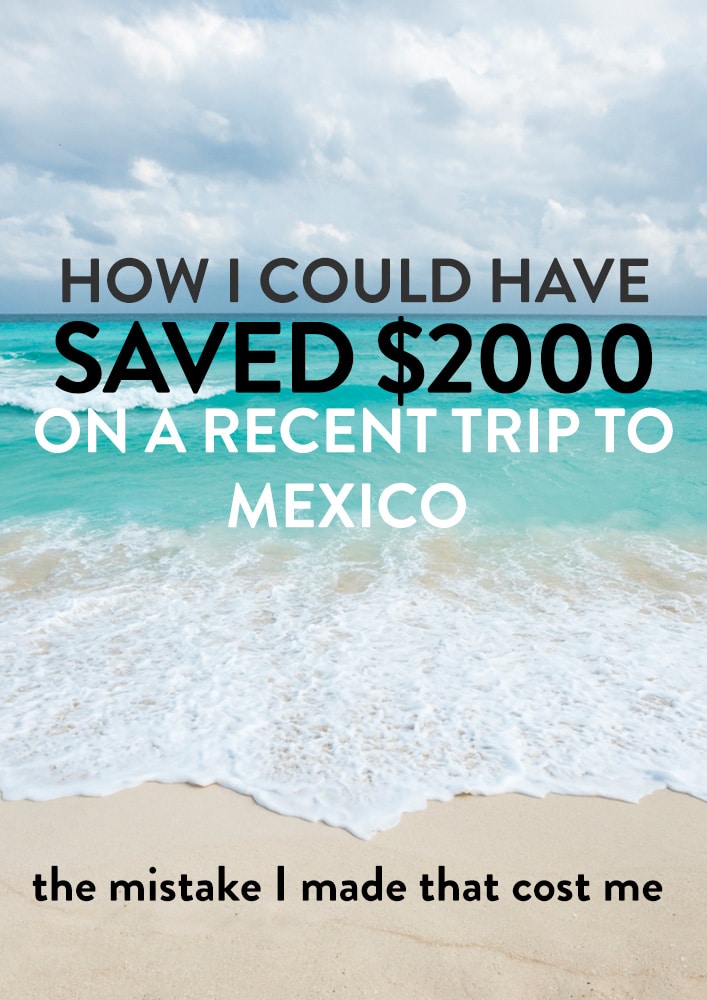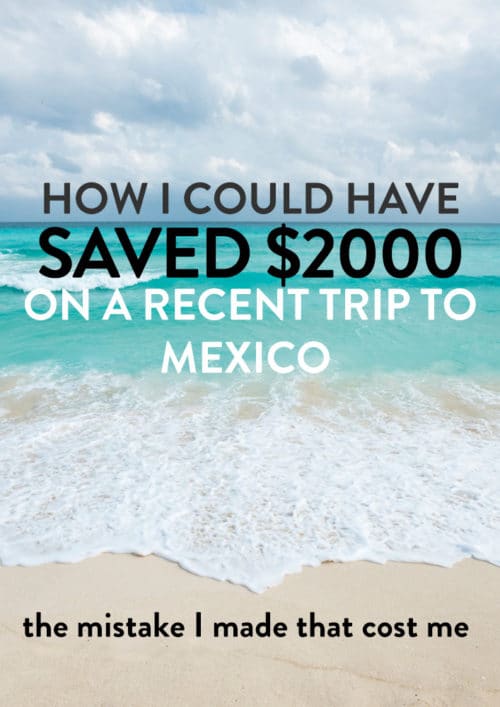 Disclosure: this post contains affiliate links.