About Randa & The Bewitchin' Kitchen™
Hi! I'm Randa and I'm the owner and creator of The Bewitchin' Kitchen™, but you already knew that so let's move on and I'll share with you a little bit about my life.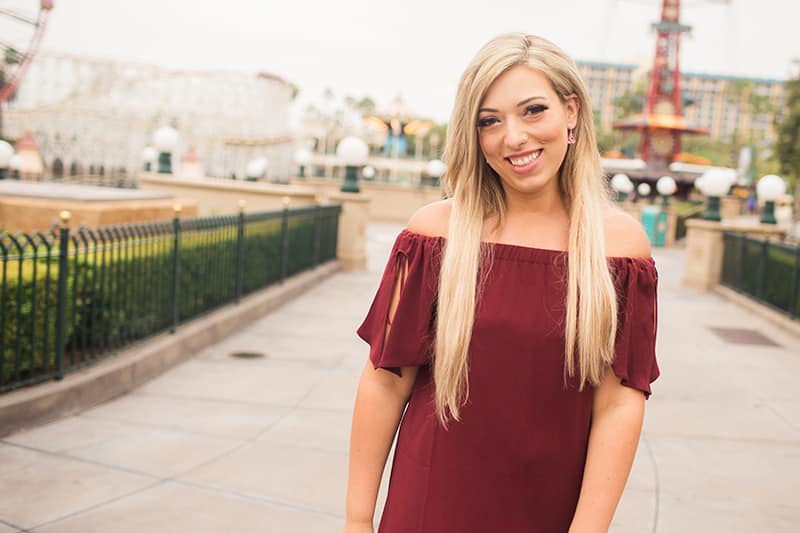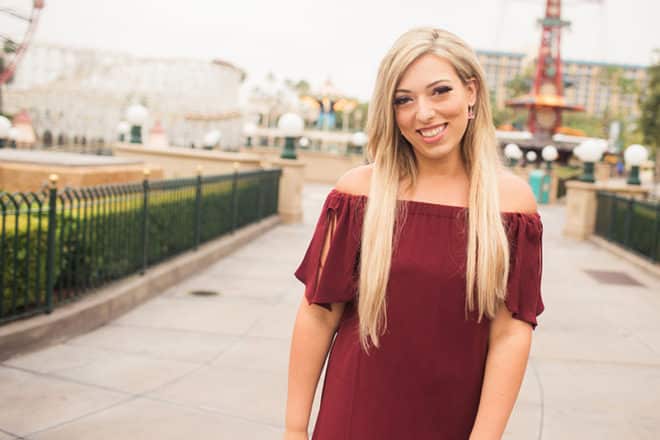 I grew up in a big community where all the gatherings with family, friends, and small town events revolved around food. Local hockey game? Head to the concession. Off to the lake? Pack a picnic. Family gatherings? Get out the turkey! I grew up with my grandma and mom not only cooking for our families, but for the community as well (providing perogies, buns, and other homestyle foods for events and everyday life for friends when life got busy). It sounds delicious, doesn't it? Well, try being 13 years old and waking up to perogies being made every Monday and having the butter, onion, and bacon smell stick to your clothes. Let's just say the aroma I carried around wasn't the Ralph Eau Du Toilette that I desired.
Since then, I've moved around a fair bit and am currently residing in the small city of Prince George, BC where I'm working on The Bewitchin' Kitchen™ full-time while raising my son, enjoying life with my husband, and planning our next travel adventure.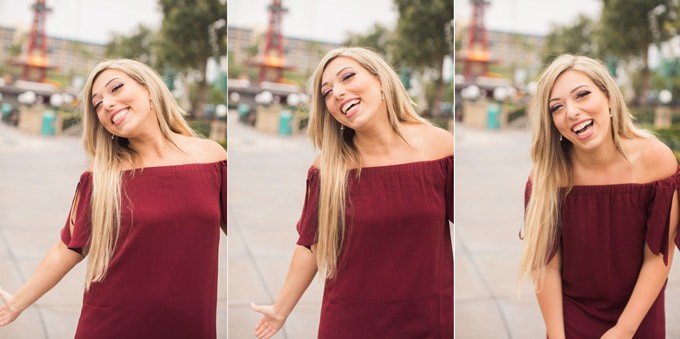 Fun Facts
I love the fall season, the colors and the crisp air keep me energized – wait…no, that's the Pumpkin Spiced Latte.
I like to scrapbook, but haven't' touched my supplies in over three years. So maybe I should rephrase that to I like the idea of scrapbooking.
I bought a used Nikon D90 and I've been obsessed ever since.
I have a new found passion for health and fitness, but we'll get into that later.
I wish I could say I'm the fashionable mom with beautiful clothes and accessories, but truth be told – I'm the mom in lulus (Lululemons) with her hair a frizz-induced ponytail.
I'm a Pinterest addict (but who isn't?). Follow me on Pinterest.
There is nothing better than finishing the day with a glass of my favorite Okanagan wine.
While we're on the topic the Okanagan is my favorite place to visit and be sure to read about the 5 Okanagan Wineries You Have To Visit.
I love to meal plan and look forward to grocery shopping (especially sans child, it's like a mini-vacation).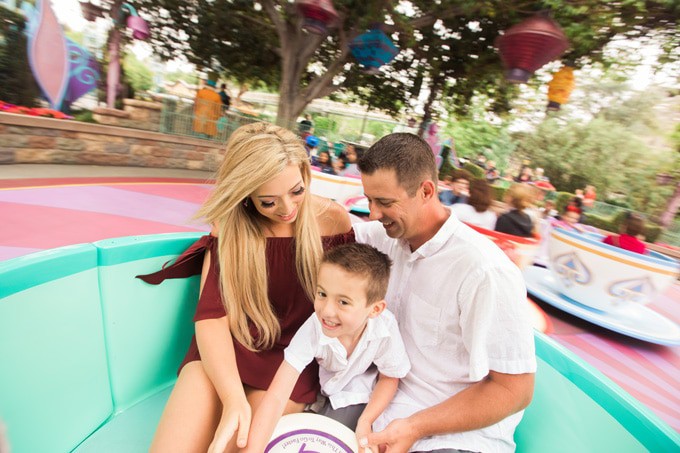 I'm a 30-year-old professional toddler wrangler. My son only has one setting and that's GO. I think it's safe to say that nap time is a blessing in my home. It gives me a moment to enjoy a coffee while I catch up on blogging and watch Days Of Our Lives (you can stop laughing at me now, we all have our guilty pleasures).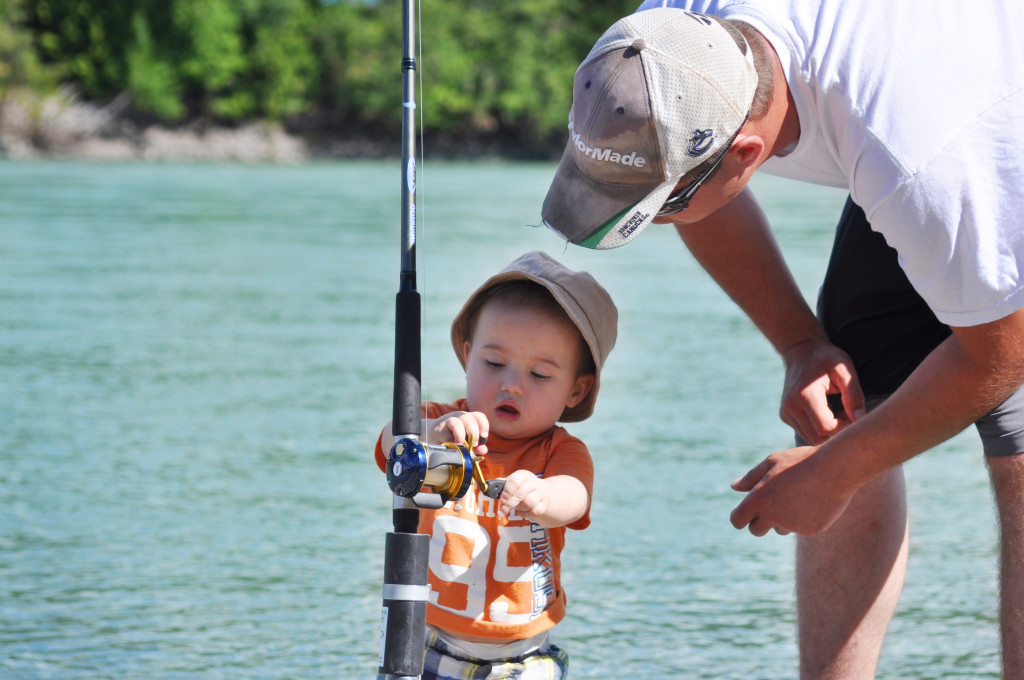 The guy on the right is Eric, he's my husband. He loves to fish, play hockey, and he's a huge Vancouver Canucks fan. I think it's pretty safe to say that he's a typical Canadian male. We've been together for a long time, we're going on fifteen years this year, but didn't get married until 2010. We celebrated our seventh wedding anniversary this past June.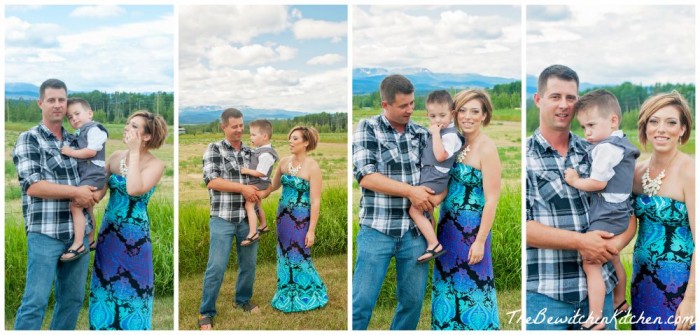 Back to me…
I love to eat. So much in fact, that I have lost over 50 pounds – twice (the first time it was 70). The last fifty pounds were from pregnancy, but pregnancy weight is not easy to lose. In February of 2013 I decided to up my game and started my own health and fitness business.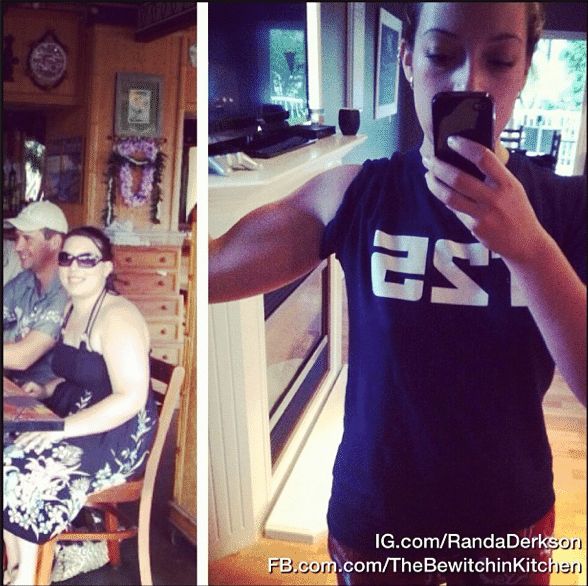 Connect With Me


I believe that the kitchen is the heart of the home. Whether it's discussing your day, sharing the highlights of your trip, or just having quality time with a loved one;  lives are brought together at the kitchen table.
The Bewitchin' Kitchen™ features my love for creating and sharing recipes, my will to lead a healthy for my family while balancing the joys that life bring: travel, parenting, and (of course) cupcakes.
Meet the Contributors!
Running two businesses and blogs is tough work. My two blogs, The Bewitchin' Kitchen and Randa Nutrition are both growing fast and keeping me busy.
To help with the chaos of running both blogs, I'd like to introduce Camara Lane! She will be our new full-time contributor on the Bewitchin' Kitchen.
Camara and I met through a friend at Nicole Barker Virtual Assistant. We found that we are on the same track when it comes to food, lifestyle, travel, and blogging. I'm excited to have her on the blog. She'll be a great addition here! Please give her a warm welcome.
Media Kit and Rate Card available upon request. Contact me: [email protected].
The Bewitchin' Kitchen Disclaimer