Calories Burned Doing 21 Day Fix Extreme
Before I had my heart rate monitor, I used to always Google for a calorie burn idea on the programs I did. Surely I can't be the only one, so I put together a little guide. Another guide you should take a peek at is the Ultimate 21 Day Fix Resource Guide. Here are my calories burned doing 21 Day Fix Extreme.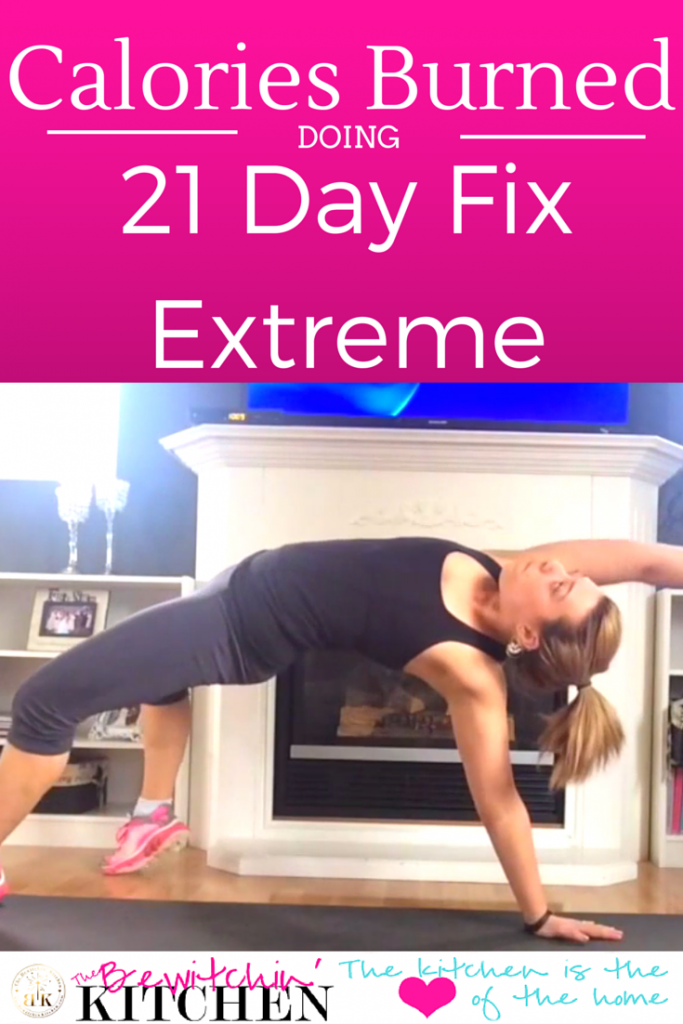 First Some Facts:
Everyone will burn calories differently. We all have different bodies, heights, and weights. No one's bodies will run the same.
I used a Polar Ft4 heart rate monitor (Canadians you can find it here) to calculate my burn. I highly recommend this heart rate monitor. Although tools like the Fuel Band, FitBit and Jawbone are great motivators they're not that accurate for reading your actual caloric burn.
Related: how many calories are burned doing Beachbody programs.
My Stats:
Height: 5'3 (well if you want to be accurate – 5'2 3/4).
Weight: Ranged from 140-136 while I tracked.
Note: I did modify a few moves. I'm looking forward to the calorie burn once I'm able to do the whole thing on point and pace with Autumn.
Calories Burned Doing 21 Day Fix Extreme:
Plyo Fix Extreme calories burned: 332 calories
Upper Fix Extreme calories burned: 223 calories
Pilates Fix Extreme calories burned: 133 calories
Lower Fix Extreme calories burned: 373 calories
Cardio Fix Extreme calories burned: 345 calories
Dirty 30 Extreme calories burned: 287 calories
Yoga Fix Extreme calories burned: 105 calories
10 Min Hardcore calories burned: 50 calories
Fix Challenge calories burned (free when you buy through a coach, like me): 280 calories
Extreme Upgrade Workouts:
Power Strength Extreme calories burned: 241 calories
ABC Extreme calories burned: 245 calories
That's how many calories burned doing 21 Day Fix Extreme.
How many calories are burned doing 21 Day Fix Extreme? Click to find out. #21DFX
Click To Tweet
Be sure to keep your eyes peeled for the next week for my full review and results on the 21 Day Fix Extreme and don't forget to check out last year's original 21 Day Fix results.
Stay successful with my Health and Fitness Planner!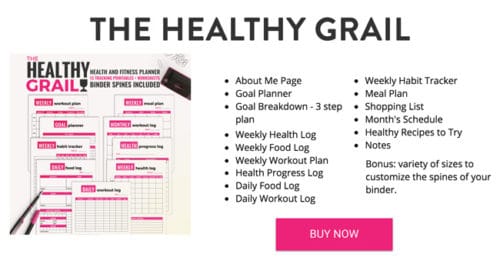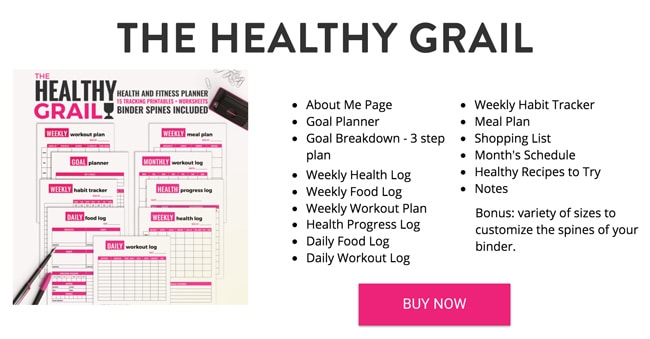 The Healthy Grail Health and Fitness Planner is a customizable planner to suit YOUR unique needs. The daily food log includes a container tracker!
If you're already doing the 21 Day Fix Extreme, I hope this helped you. If you're interested in starting, your options are below.
Options for purchasing The 21 Day Fix Extreme:
Your first 30-day supply of Shakeology—the superfood protein shake that helps give you energy, reduce cravings, and accelerate your fitness results—delivered on Home Direct, the monthly autoship program.
The 21 Day Fix EXTREME program, including the 7 color-coded portion-control containers, and Shakeology shaker cup.
A FREE 30-day VIP trial membership to the Team Beachbody Club, now with Beachbody on Demand, where you can stream 21 Day Fix EXTREME whenever and wherever you want and find the support you'll need to complete your Challenge AND other proven Beachbody workouts as part of your 30-Day VIP trial!
Plus Super Discount shipping (and SAVE OVER $12) every month.
FREE Recipe Binder
Are you constantly wondering what's for dinner?
When I don't meal plan I feel behind, and we usually end up ordering take out. This recipe binder will keep you organized and make life a little bit easier.