Calories Burned Doing Hammer and Chisel
Are you wondering how many calories are burned doing hammer and chisel workouts? You're in luck, I recorded what I burned!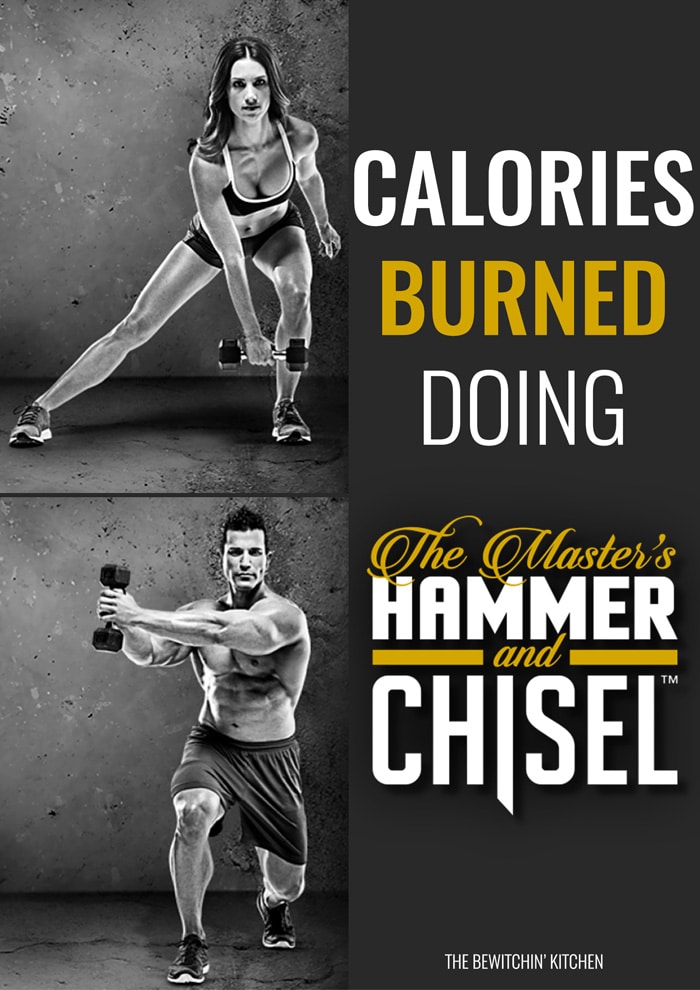 I used to always Google a calorie burn idea on the programs I did. Now that I have a heart rate monitor, I like to record it on my blog as a resource for others. Here are my calories burned doing Hammer and Chisel. Don't forget to check out the other programs on the post: how many calories are burned doing Beachbody programs.

First Things First:
Everyone will burn calories differently. We all have different bodies, heights, and weights. No one's bodies will run the same.
I used a Polar Ft4 heart rate monitor (Canadians you can find it here) to calculate my burn. I highly recommend this heart rate monitor. Although tools like the Fuel Band, FitBit and Jawbone are great motivators they're not that accurate for reading your actual caloric burn.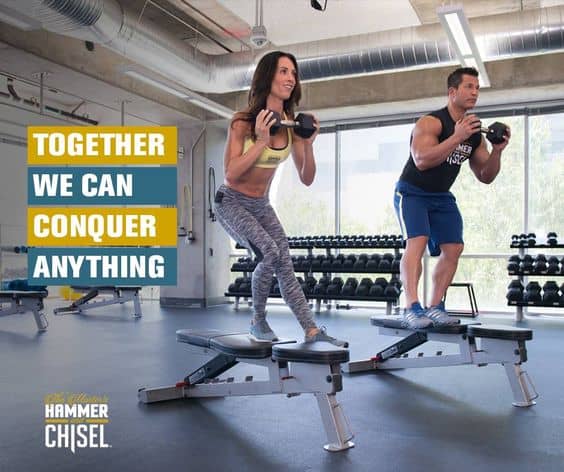 My Stats:
Height: 5'3 (well if you want to be accurate – 5'2 3/4).
Weight: Ranged from 148 -143 while I tracked.
Note: A few moves were modified (chin ups, push ups).
Want an easier way to do the Hammer and Chisel workout, plus the rest of the Beachbody programs? Check out why I love Beachbody on Demand.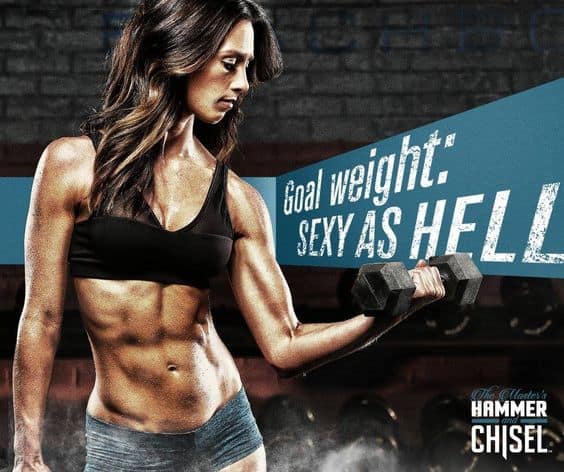 Calories Burned Doing Hammer and Chisel:
Chisel Workouts:
Chisel Balance: 310 calories
ISO-Strength Chisel: 238 calories
Chisel Endurance: 256 calories (note: my HRM quit for a workout before I noticed, I estimed a 5 calorie burn for that minute as it was a smaller workout)
Chisel Cardio: 296 calories
Chisel Agility: 365 calories
10 Minute Ab Chisel: 68 calories
Total Body Chisel: 245 calories
The Masters Cardio: – I haven't done yet as I don't have my DVD player anymore (I have been using Beachbody On Demand).
Hammer Workouts:
Hammer Plyometrics: 238 calories
ISO Speed Hammer: 153 calories
Max Hammer Strength: 229 calories
Total Body Hammer: 317 calories
10 min Ab Hammer: 56 calories
Hammer Power: 309 calories
Hammer Conditioning: 280 calories
That's how many calories burned doing Hammer and Chisel! 
If you're already doing Hammer and Chisel, I hope this helped you. If you're interested in starting, your options are below.
Options for purchasing The Master's Hammer and Chisel:
Your first 30-day supply of Shakeology—the superfood protein shake that helps give you energy, reduce cravings, and accelerate your fitness results—delivered on Home Direct, the monthly auto ship program.
Hammer and Chisel Base Kit
A FREE 30-day VIP trial membership to the Team Beachbody Club, now with Beachbody on Demand, where you can stream Hammer and Chisel whenever and wherever you want and find the support you'll need to complete your Challenge AND other proven Beachbody workouts as part of your 30-Day VIP trial!
Plus Super Discount shipping (and SAVE OVER $12) every month.
Disclosure: I am an Independent Beachbody Coach. I do make a commission off the sale, but this is also a product that I spend my own money on. I have been a Coach for years now and I love this company 🙂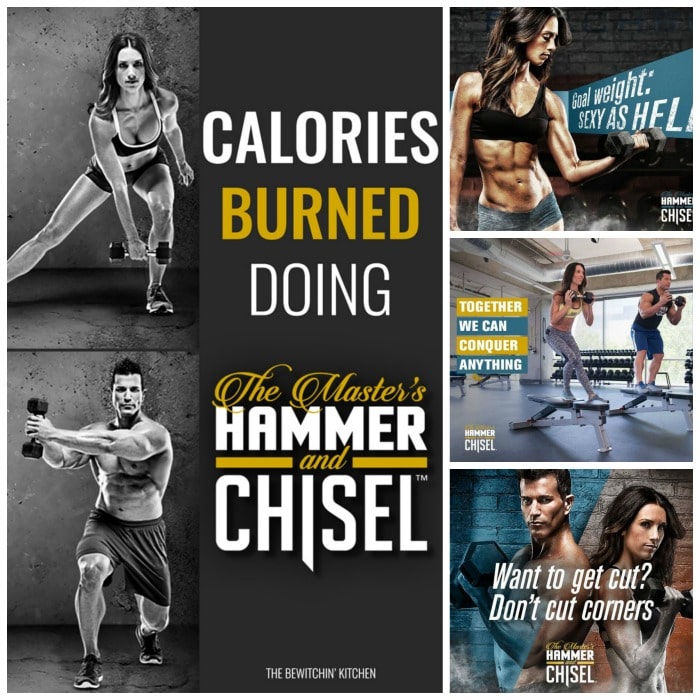 FREE Recipe Binder
Are you constantly wondering what's for dinner?
When I don't meal plan I feel behind, and we usually end up ordering take out. This recipe binder will keep you organized and make life a little bit easier.
products I used to make this happen Shop This Post
(may include affiliate links)