Calories Burned Doing Core De Force
If you're a Team Beachbody fan, like I am, you can check out my other calorie burning guides like this one on calories burned doing 21 Day Fix Extreme. However for now, here are my calories burned doing Core De Force. Another resource: how many calories are burned doing Beachbody programs.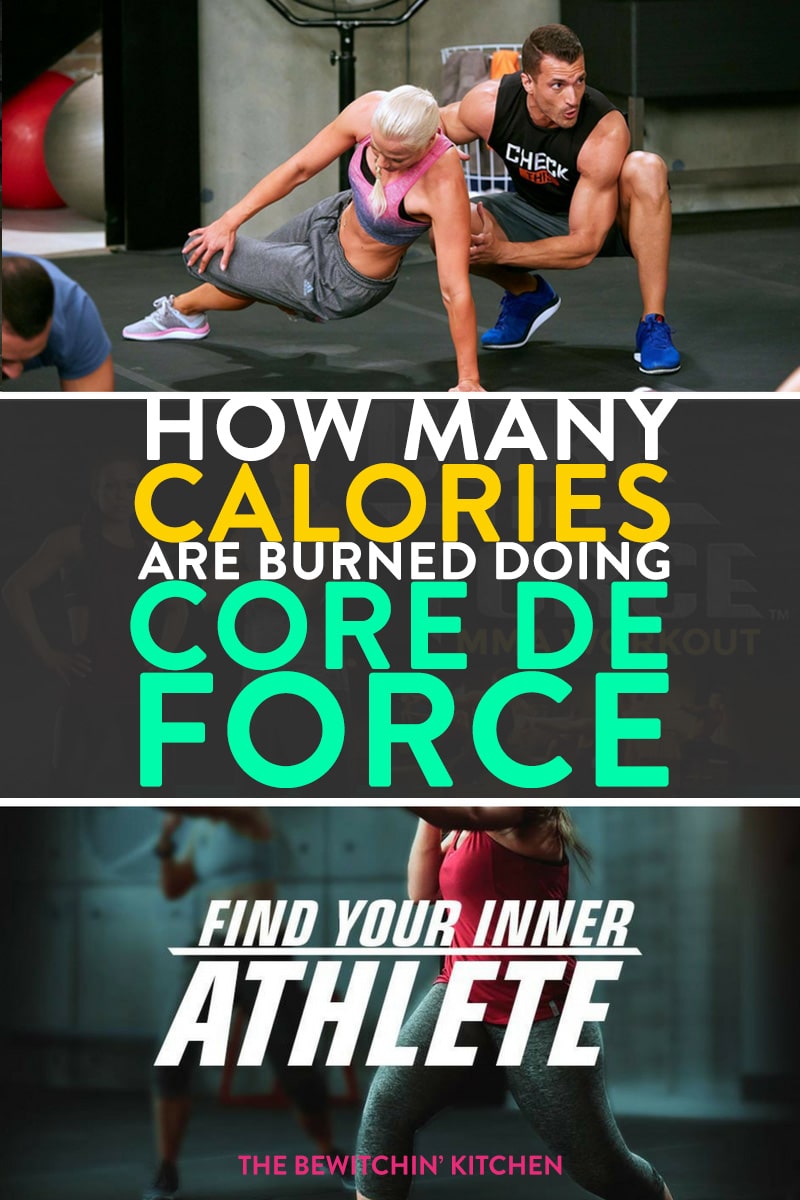 FIRST SOME FACTS:
Everyone will burn calories differently. We all have different bodies, heights, and weights. No one's bodies will run the same.
I used a Polar Ft4 heart rate monitor (Canadians you can find it here) to calculate my burn. I highly recommend this heart rate monitor. Although tools like the Fuel Band, FitBit and Jawbone are great motivators they're not that accurate for reading your actual caloric burn.
My Stats:
Height: 5'3 (well if you want to be accurate – 5'2 3/4).
Weight: Ranged from 150 while I tracked.
Note: I did modify a few moves (pushups).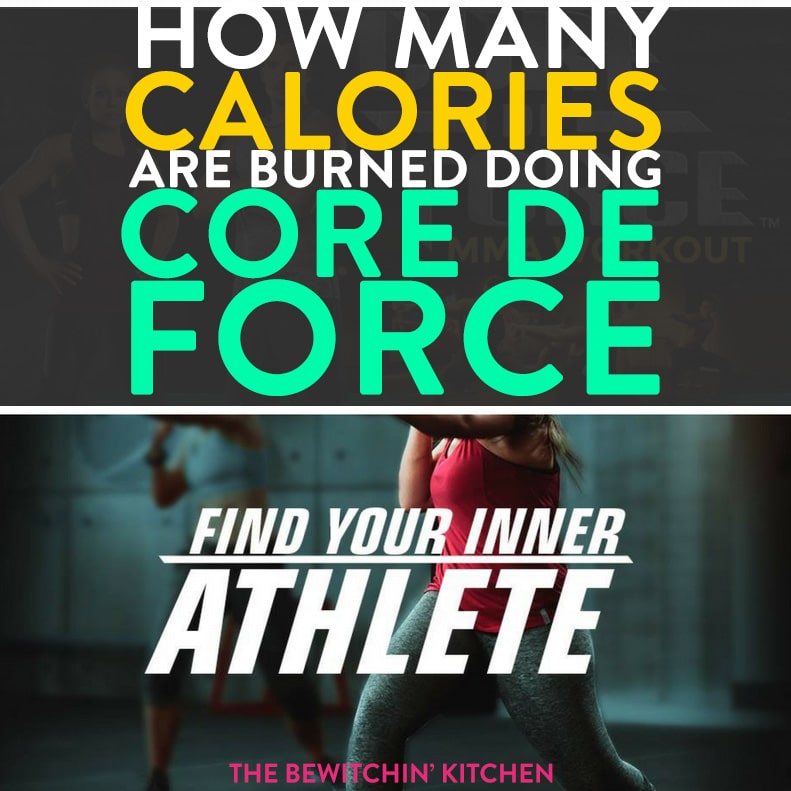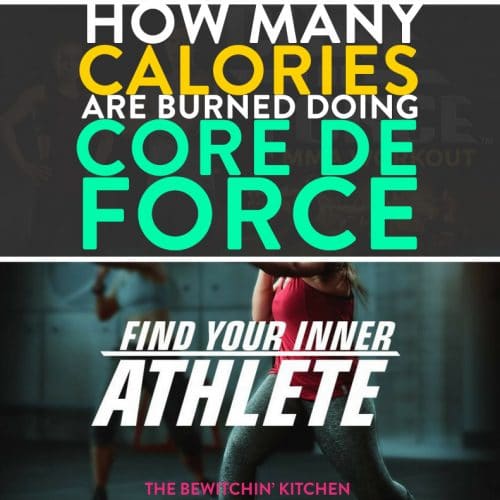 Calories Burned Doing Core De Force:
I'm publishing this live and will update each workout as I do them.
Update December 2016: I was in a car accident and have been told to abstain for exercise for 12 weeks. I will finish this when I can.
MMA Speed: 304 calories
Dynamic Strength: 421 calories
Power Sculpt: 388 calories
MMA Shred: 413 calories
Active Recovery: 150 calories
Core Kinetics: 118 calories
MMA Power:
5 Min. Core On The Floor:
MMA Plyo:
Core De Force Relief:
MMA Mash Up:
Deluxe Workouts:
Agility Strength:
Agility Power:
MMA Kick Butt: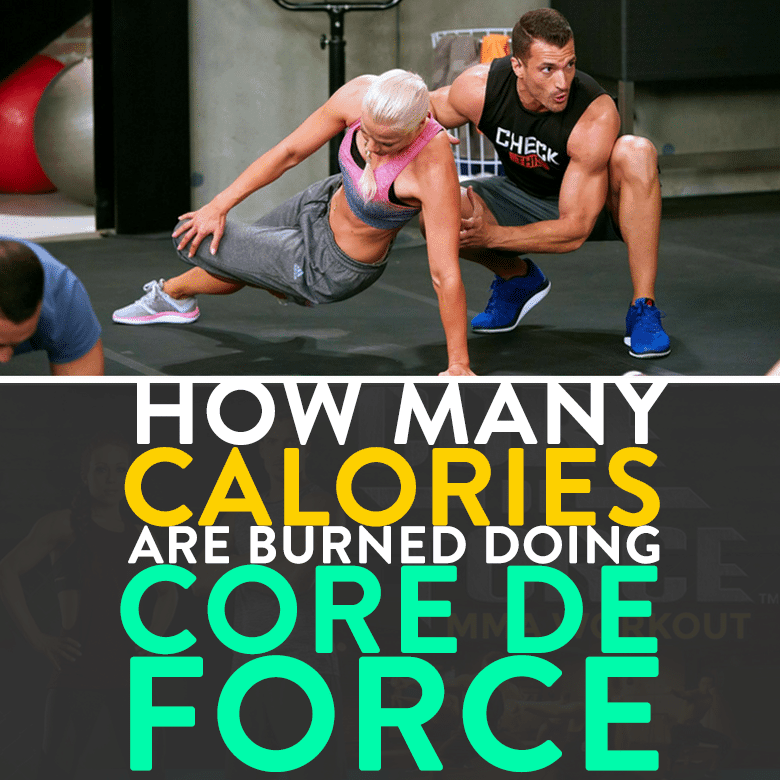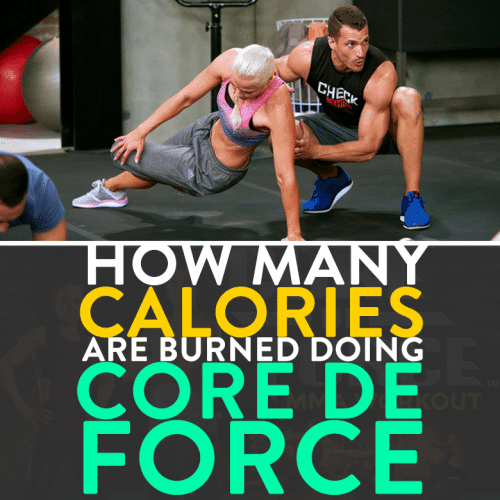 Options for Purchasing Core De Force:
Challenge Packs
With Challenge packs you get the best bang for your buck. You get Shakeology, a free 30 day trial to Beachbody on Demand, and your workout (plus cheaper shipping). These all include the Base Kit.
Core De Force Challenge Pack with Shakeology
Core De Force Challenge Pack with Beachbody Performance -instead of Shakeology, you get Beachbody's Energize (pre workout) and Recover (post workout)
Core De Force DIGITAL Challenge Pack with Shakeology (you get this on Beachbody on Demand instead of DVDs)
Workout Only
Core De Force Base Kit
Core De Force Deluxe Kit – Base Kit + Deluxe
Core De Force Deluxe DVDs – Deluxe DVDs only
Core De Force Deluxe Upgrade – Deluxe Kit + Agility Ladder + Portion Control Containers
I am an Independent Beachbody Coach and I receive a 25% commission. If you would like to learn how you could make a living with fitness (or save 25%), shoot me an email.