5 Okanagan Wineries You MUST Visit On Your Wine Tour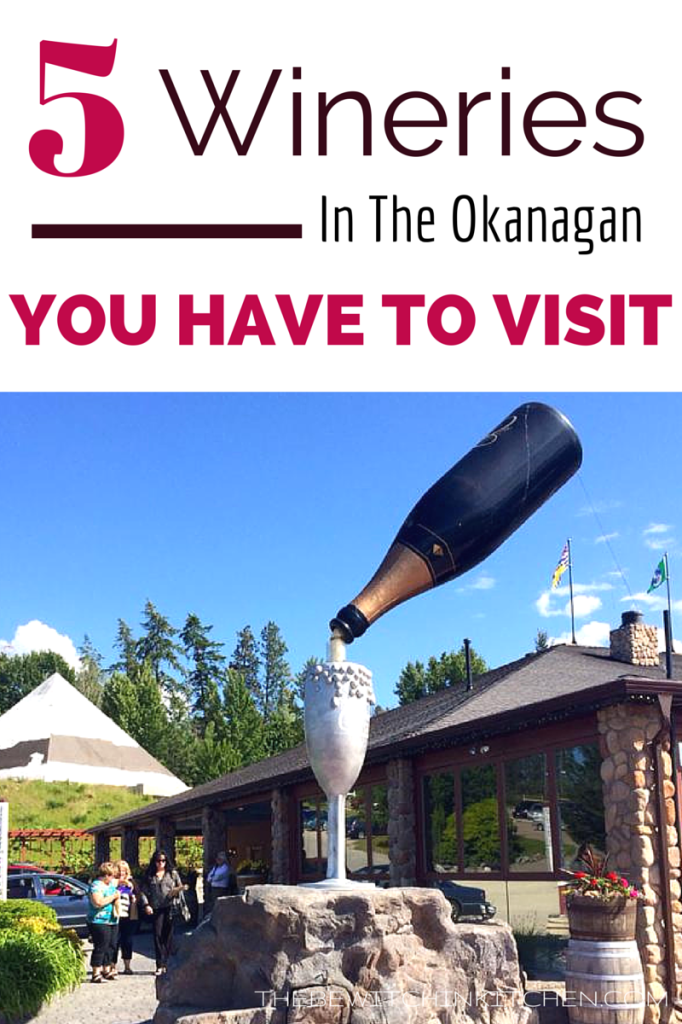 I love the Okanagan. I do my best to head down there at least once a year so I can keep my sanity. One of my favorite activities when I'm "down south" is visiting the Okanagan Wineries.
Okanagan Wineries You MUST Visit On Your Wine Tour
I am by no means a wine expert. I don't know or understand the jargon (however, after a Google search, I now know "legs") and there is no way I can contribute to a conversation about wine other than "tastes good" or "not my thing". However I am a mom, a mom who after a trying day enjoys a a glass of of wine while watching Grey's. I'm a wife who loves to sit out around the fire with my husband on a clear summer's night and sip on a glass of pinot noir.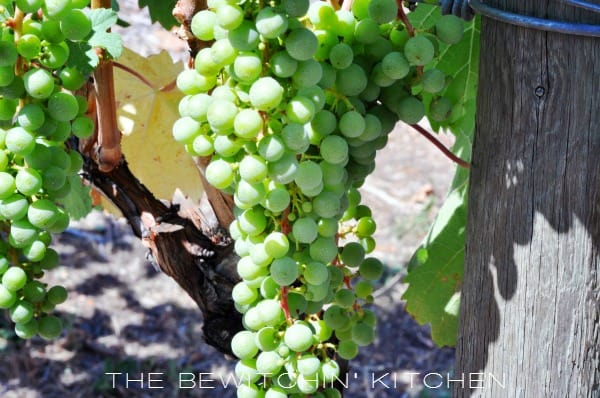 One of my favorite things to do in the Okanagan is to wine tour. It's so much fun to explore new wineries and find some hidden gems. A lot of these wineries are family ran, and almost all of them have an amazing back story. Here is my personal list of the Okanagan wineries that have made a lasting impression, and that I try to visit each time I head down.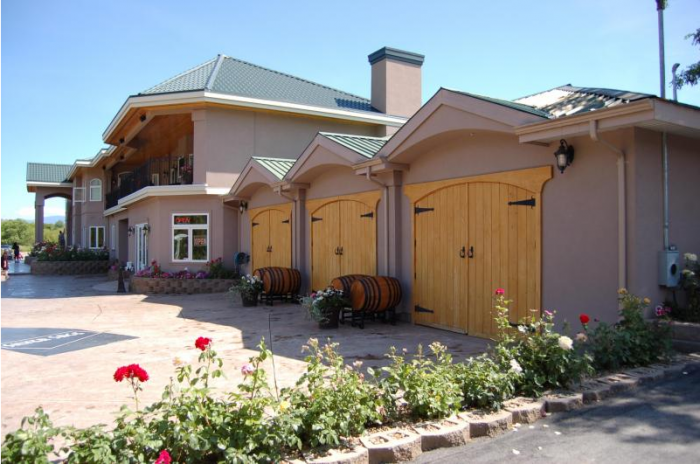 Image Source via Silver Sage Winery
1. Silver Sage Winery (Oliver, BC) – This family ran winery makes some of the best wines I have ever had. The grounds are breathtaking from the moment you drive in, and it doesn't stop there. The family's garden (those roses are phenomenal) and private river (not to mention the house) are all beautiful to look at. The real fun begins when you enter the tasting room. Everytime I have visited Silver Sage I have been greeted by Elena and presented with her knowledge and remarkable story telling skills, which make the wine tasting fun. She also shares some of her favorite recipes for breakfast, lunch and dinner (plus some cocktail recipes) using the wines from Silver Sage. Elena gives an amazing experience at Silver Sage and she's one of the many reasons I enjoy visiting this family owned vineyard. I love all the wines from this Okanagan Winery, but if I had to chose two it would be the Sage Grand Reserve and the Sunset. Both are absolutely delicious when served ice cold. I'm also obsessed with a few of their dessert wines: The Flame, The Pearl and The Pinot Blanc.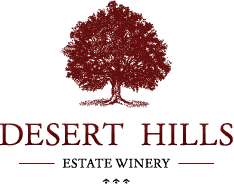 2. Desert Hills Estate Winery (Oliver, BC) – Like I have already said, I don't know anything about wine other than the fact that I like to drink it from time to time. So I always appreciate it when I visit a winery and I have a few things explained to me. It's fun to learn. I visited Desert Hills for the first time on my last trip, and it's one of my new favorites. From the moment I walked in I was greeted from one of the owners and immediate felt welcome. I really enjoy the Cactus White, Syrah and the Amabassador, A Port Styled Wine. While you're there, make sure you say hello to Ali – the winery's gentle giant. In lieu of a tasting fee Desert Hills appreciates donations to build and maintain a sports stadium in India.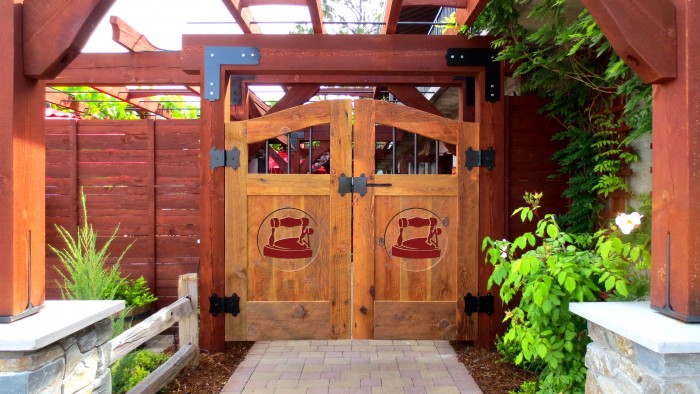 Image Source via Dirty Laundry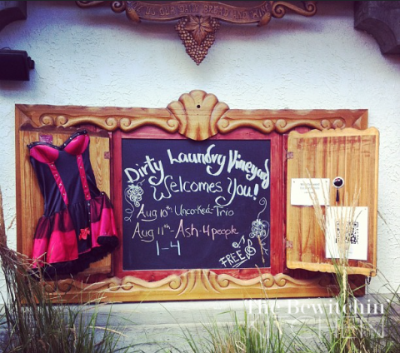 3. Dirty Laundry (Summerland, BC) – From the moment you drive onto Dirty Laundry's property this places screams fun at you. It's the most unique winery I have visited in the Okanagan. You'll find random bras, lingerie and other "unmentionables" along the property, and when you walk into the tasting room you are walking into a Bordello. The employees are dressed up, and the atmosphere is laid back. Like a lot of the wineries, there is an elaborate gift shop but this one features a few "sassy" items. The wine is outstanding, there wasn't one that I didn't like. I paid extra for their port to be served in a chocolate cup, well worth the extra $3. It's hard to walk out of here without buying a few bottles. Thankfully a few of Dirty Laundry's wines are available across BC Liquor Stores. Something you can't ignore is the patio. I highly recommend you grab a sandwich from the deli, uncork a bottle of wine and sit on the patio to over looking the beautiful valley and the famous Okanagan lake. The views are breathtaking.

Image Source  via Quail's Gate
4. Quails' Gate (Kelowna, BC) – I was really impressed when I first visited this winery. I'm a sucker for gift shops and Quails' Gate has a beautiful one. Your tasting is complimentary after purchasing two bottles, and trust me it's easy to do. The wine is fabulous. The wine bar overlooks a beautiful view of the Okanagan valley, you can truly get lost in a moment there. There is nothing better then a beautiful view and glass of wine. There are a lot of wines to choose from, so I appreciated the fact that the gentlemen who was pouring our wine got to know our tastes a little better and guided my friends and I in the right direction. I was really impressed with Quails' Gate and I can't wait to go back with my group of girlfriends, or with my husband.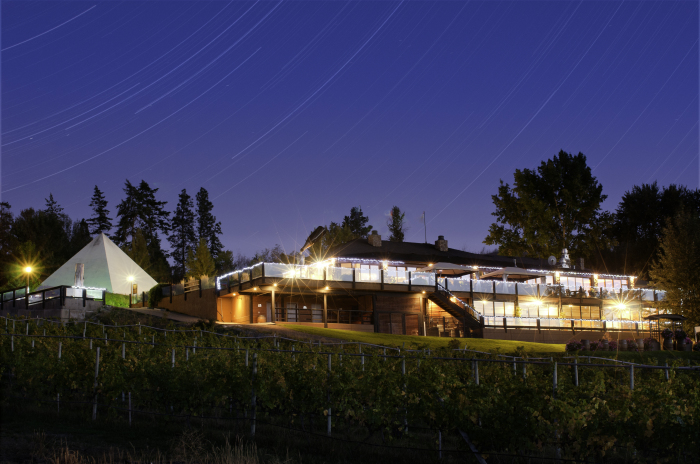 Image Source via Summerhill Pyramid Winery
5.Summerhill Pyramid Winery (Kelowna, BC) – Summerhill is amazing. A must visit when you're in Kelowna. It's not hard to find and you know you're at the correct winery by the pyramid landmark when you drive in (that and the upside down wine bottle). Summerhill Pyramid Winery makes organic wines, organic wines that are still affordable. My favourites are the Riesling and the Ehrenfelser, the Ehrenfelser tastes like apple juice (which is kind of dangerous). When I was there last May my friends and I walked around the grounds and witness a couple sharing their vows below the terrace. Summerhill would make a wonderful location to have a wedding. If you have a little more time after visiting this Okanagan winery, head up the road and visit Kelowna Mountain Bridges.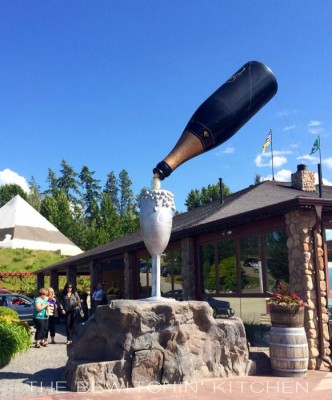 Okanagan Wineries – Honourable Mentions: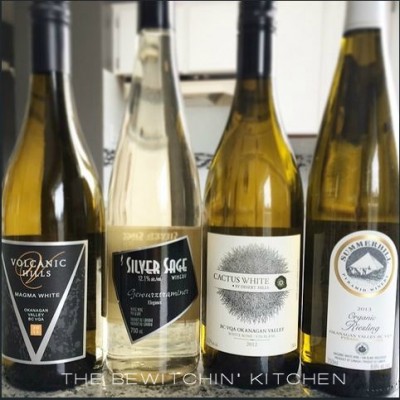 There are so many amazing wineries in the Okanagan, that I had to at least mention a few more. If you have more time while down in the Osoyoos/Oliver area don't forget to visit the following:
Adega On 45th (Osoyoos, BC) – The Rose is delicious.
La Stella (Osoyoos, BC) – The best moscato I have ever had.
Stoneboat (Oliver, BC) – I really enjoyed all of their wines, and sparkling wines. There is something for everyone here.
Hester Creek (Oliver, BC) – I am obsessed with both their dessert wine and the amazing restaurant, Terra Fina, beside the winery.
Mission Hill (Kelowna, BC) – Stunning grounds, and a beautiful tasting room with a lot to look at. Plan a little more time here and do the winery tour.
Mount Boucherie (Kelowna, BC) – The Sryah is my favorite of their wines.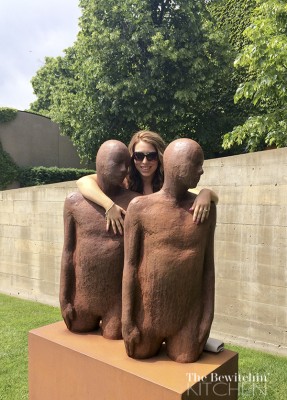 Me at Mission Hill in Kelowna, where there are plenty of photo opps.
My favorite Okanagan Activities
Have you ever gone wine tasting at any Okanagan Wineries?