Blogging Courses I've Purchased & Loved
I have a new suggestion for my blogging resources page: blogger courses. There are so many blogging courses out there. I put together a little guide of the blog courses and educational resources that I've personally gone through.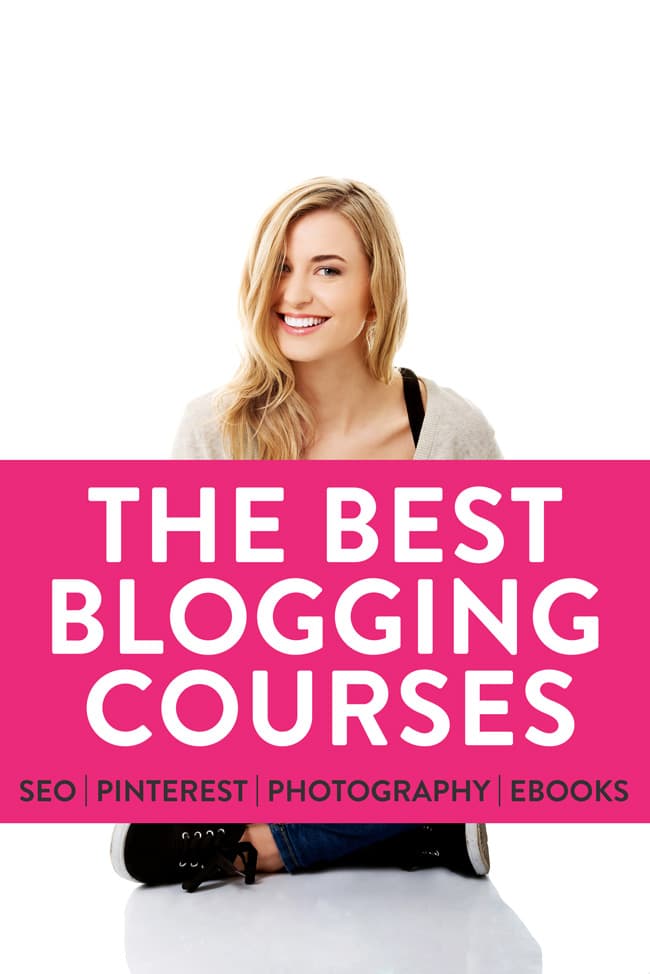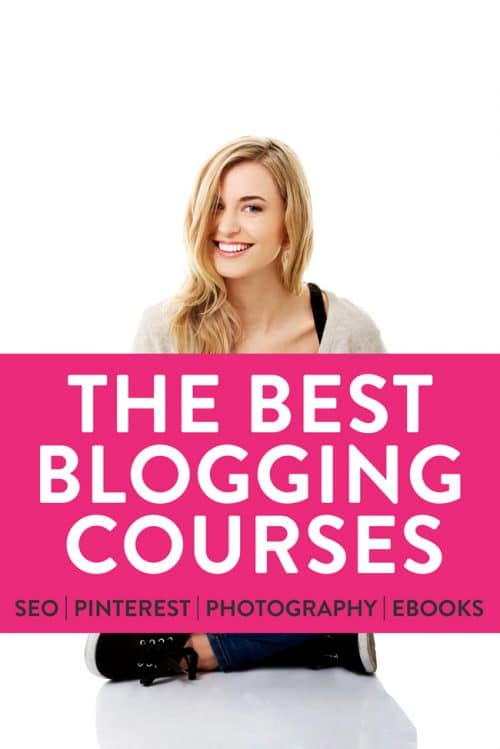 Blogging Courses I've Purchased
[clickToTweet tweet="The secret on how to be a better blogger? Education! See my favorite blogging courses:" quote="The secret on how to be a better blogger? Education! See my favorite blogging courses:"]
Editing with Photoshop & Lightroom – okay, a little cheat – this is mine and Stacie's course. I know you're going to LOVE it.
Food Blogger Pro: Food Blogger Pro is a tremendous resource. There are courses on every aspect on food blogging (and blogging in general). Food Blogger Pro has helped me improve my food photography immensely. I wrote how Food Blogger Pro improved my photography, give it a read. They only open up registration twice a year, so you may have to sit on a waiting list, but, it's worth the wait.
Pinning Perfect: This was the first course I ever purchased and I learned so much about Pinterest.
Skyrocket Blog Pageviews with Google Analytics: Google Analytics confuses me, but this course has helped me understand it and use it to grow my pageviews. I have to go through it again, it's not a once go through. You can keep doing it over and over.
Dominate The Search Engines with Webmaster Tools: Once you go through Skyrocket, I recommend the Dominate course. Since completing my first round of this course, my search engine traffic has grown by 700-800 people a day!
CONQUER the Layers of Search Engine Optimization –  Conquer is a self-lead course and I'm still going through it. I'm learning lots from this, there is always something to improve with SEO. This course is pricier than the above two, but it's an investment into my blog and I didn't hesitate.
Craftsy: If you're a recipe blogger or a crafter/DIY'er, Craftsy is a fantastic resource. Think of it as education to better yourself! There are so many courses at cheap prices (sometimes $14.99!) and it betters your skill! You can also join their affiliate program, the payout is quite high. It's a win-win.
Book Boss: I haven't started this course yet, but it's my goal for mid-February. I have been wanting to write my eBook for two years now but I have a hard time finding the time. I bought this course last month to motivate me, and as I complete the course I'll update this guide to blogging courses.
Disclosure: These blogging courses are all education resources I have purchased. Because I liked them so much, I signed up to be an affiliate and these links are affiliate links (except Simple Pin Master Course).