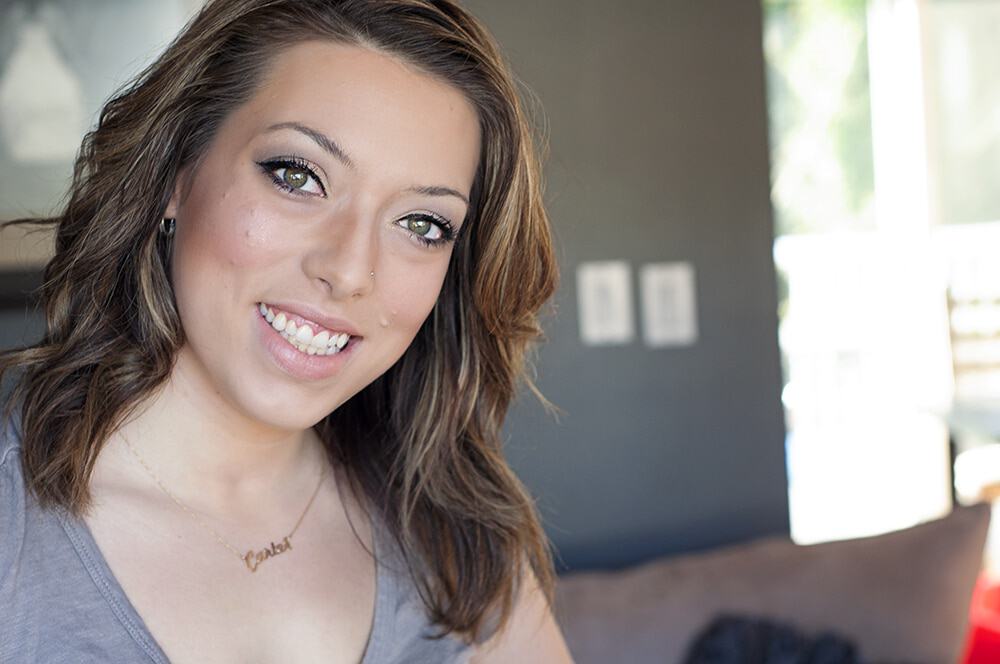 Hi!  I'm Randa and I'm the owner and creator of The Bewitchin' Kitchen, but you already knew that so let's move on and I'll teach you a little bit about my life.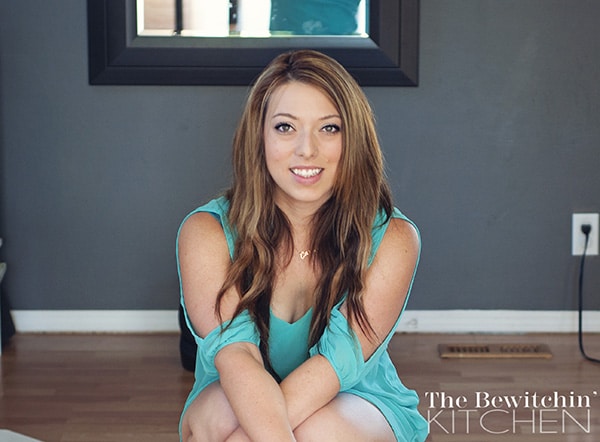 I currently reside on the North Coast of British Columbia, I was born and raised in a small town just three hours east of here (where both my husband's and my family still reside) but have hopped around a fair bit. In the past eight years I have lived in five different communities. From the farming community of Stettler, Alberta (fun and random fact: it's the further east I have ever been) to the big city of Edmonton.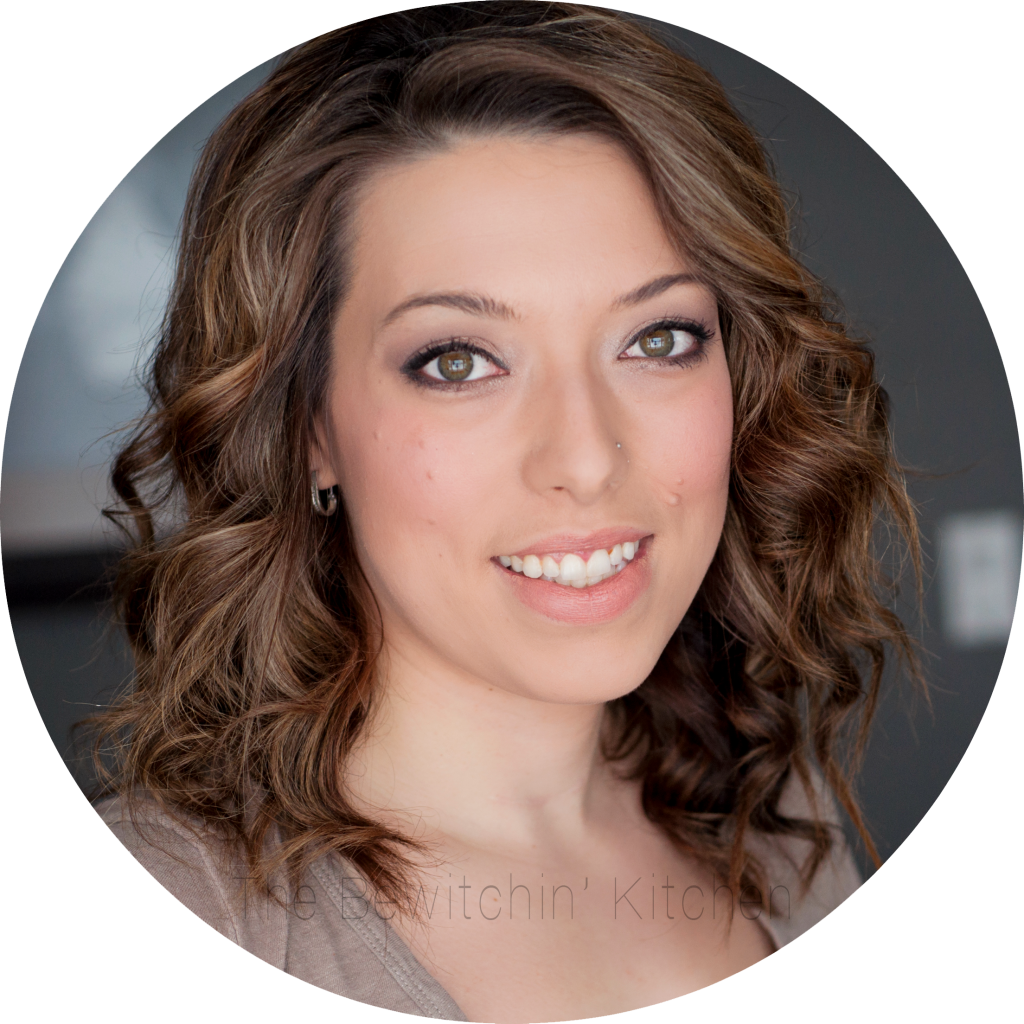 Fun Facts
I love the fall season, the colors and the crisp air keep me energized – wait…no, that's the Pumpkin Spiced Latte.
I like to scrapbook, but haven't' touched my supplies in over two years. So maybe I should rephrase that to I like the idea of scrapbooking.
I have taken over 3,000 photos in the last three months with my Nikon D90. I guess that means I like to take pictures.
I have a new found passion for health and fitness, but we'll get into that later.
I live in my Lulu's (Lululemon).
I'm a Pinterest addict (but who isn't?).
There is nothing better then finishing the day with a glass of my favorite Okanagan wine.
I love to meal plan and look forward to grocery shopping.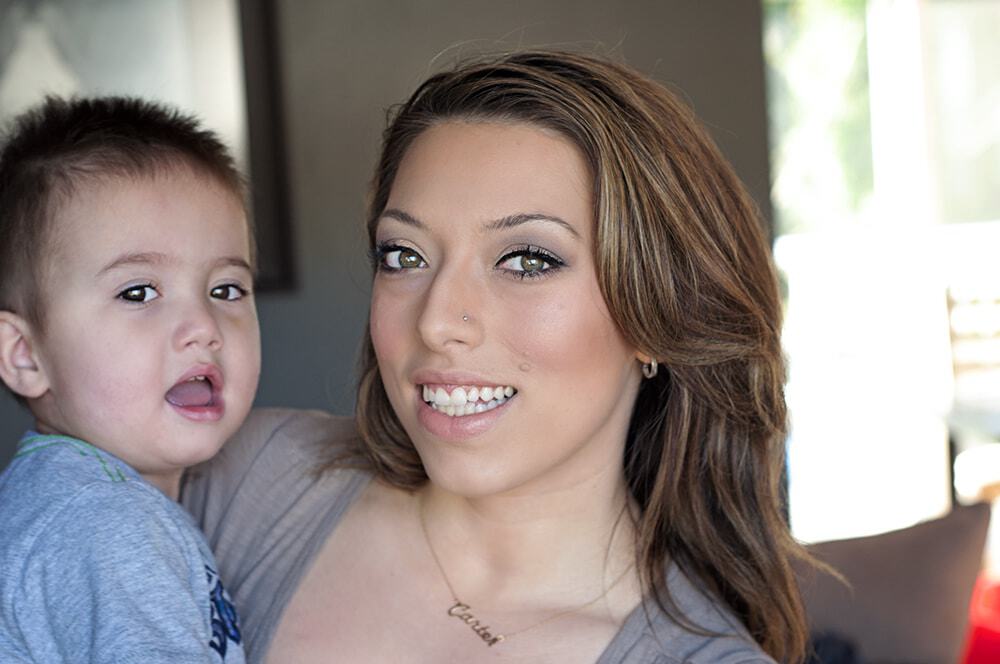 I'm a 26 year old professional toddler wrangler. My son only has one setting and that's GO. I think it's safe to say that nap time is a blessing in my home. It gives me a moment to enjoy a coffee while I catch up on blogging and watch Days Of Our Lives (don't laugh, we all have our guilty pleasures).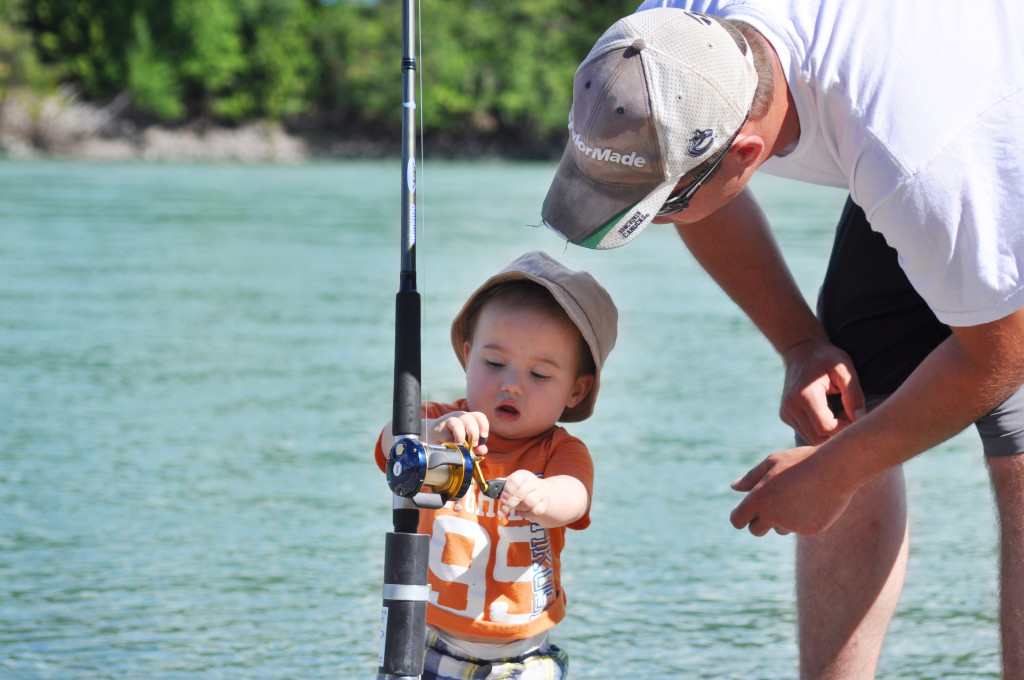 The guy on the right is Eric, he's my husband. He loves to fish, play hockey, and he's a huge Vancouver Canucks fan. I think it's pretty safe to say that he's a typical Canadian male. We've been together for a long time, we're going on eleven years years next year, but didn't get married until 2010. We celebrated our fourth wedding anniversary this past June. He's what makes a good dad, great.
Back to me…
I love to eat. So much in fact, that I have lost over 50 pounds – twice. The last fifty pounds were from pregnancy, but pregnancy weight is not easy to lose. In February of 2013 I decided to up my game and started my own health and fitness business.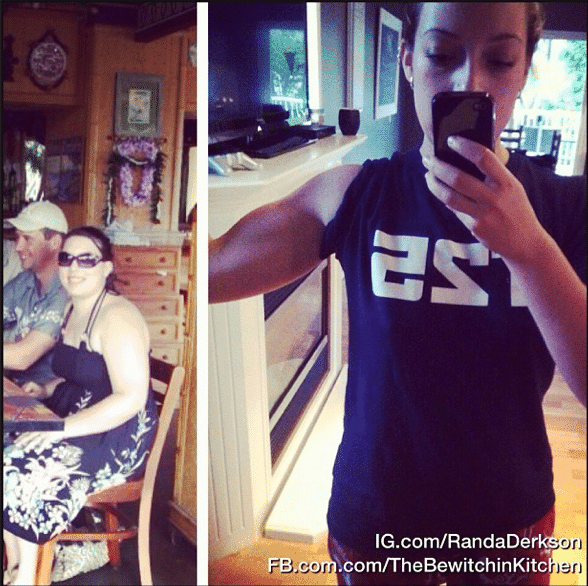 I'm a Health and Fitness Coach and loving every minute of it. I have teamed up with Team Beachbody (the great people who have brought you P90X, Insanity, Turbo Fire, Focus T25 and many more effective programs) and I am helping people get in the best shape of their lives. These are the programs (along with the help of Shakeology) that helped me get to where I am today.
A couple years ago, if you would have told me that I would have a passion for fitness, I would have laughed at you. Now, I work with others to help them find their passion whether that's through my challenge groups that I host or through messaging back and forth. There is nothing better then hearing about the successes that my customer's and friends are having.
My Future Goals
Expanding my business by finding others with like minded fitness goals.
Grow my blog readership.
Getting a degree in nutrition.
I have listed a few more over at A 20-Something's List To Accomplish Before 30.
Connect With Me
The Bewitchin' Kitchen was started in June 2009.  Originally intended to be a recipe blog to share with my friends and family, The Bewitchin' Kitchen began to receive offers for product reviews, giveaways and advertising. This brought new readers and improved The Bewitchin' Kitchen's statistics. Since then The Bewitchin' Kitchen has evolved into a review/giveaway blog offering my unbiased opinions of company's products & services. Along with reviews/giveaways I offer sidebar advertising and/or sponsored posts. Find out more about The Bewitchin' Kitchen here. See my advertising page for rates and packages.
Connect with me on Google + at +Randa Derkson