Thai Chicken Pizza #ChickenDotCa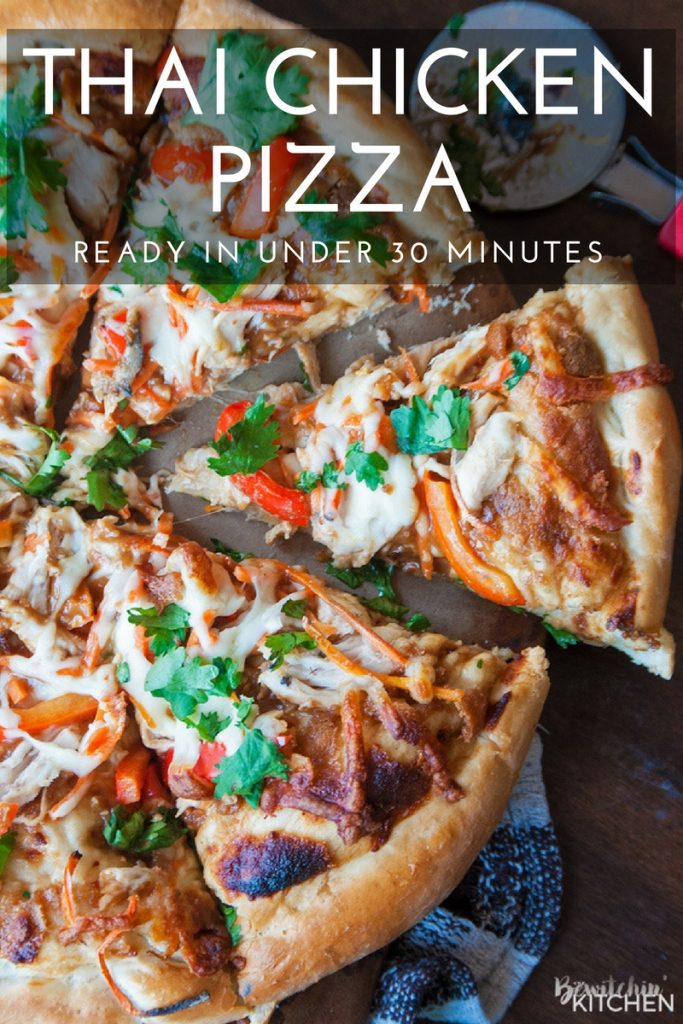 You guys, this Thai Chicken Pizza is THE BEST pizza I have ever made. The fact that it's not added to my favorite peanut butter recipes makes it that much better. I am so excited to share it with all of you, so let's get to it!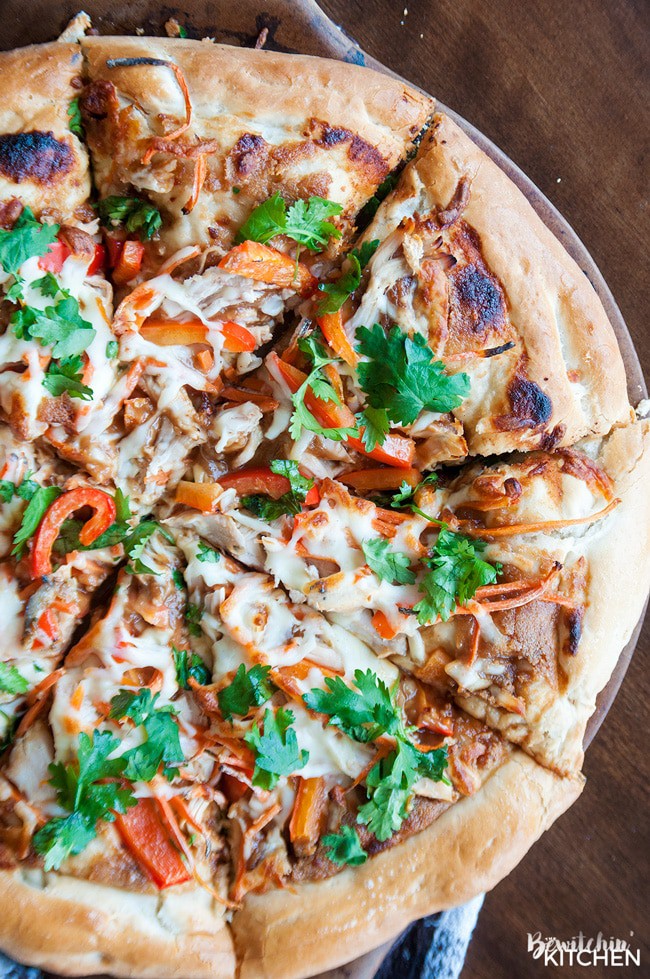 You know what else I'm excited about when it comes to this recipe? It's ready in UNDER 30 MINUTES!
How is this possible?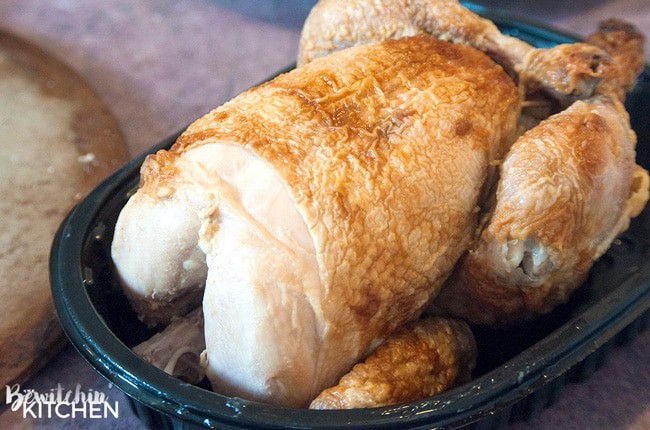 Rotisserie chicken!
Another option is to pre-cook a bunch of chicken breasts and to use that. Either way, the pre-cooked chicken saves a lot of time so you can simply put your toppings on and chuck the pizza in the oven. Can you say easy weeknight meal?
Let's face it, this new routine is going to be a shock to our systems so why not make this week easier?
You know what else will make this week (and all weeks) easier on us? The Shopping with Chicken App.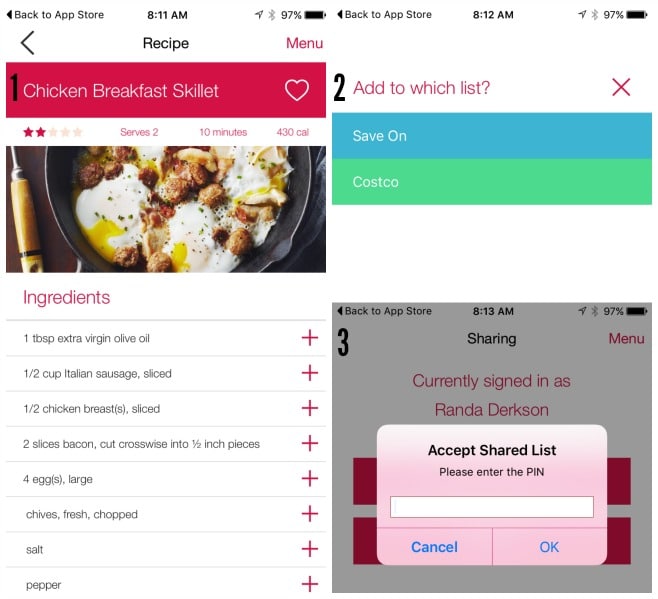 This app simplifies our grocery tasks. From meal planning to grocery store pick up the Shopping with Chicken App has your back. The feature I use the most is the list sharing. My husband and I share a grocery list, so if he happens to be at the store he can check the list and pick up a few things for dinner. It saves me time and takes a load off my mind.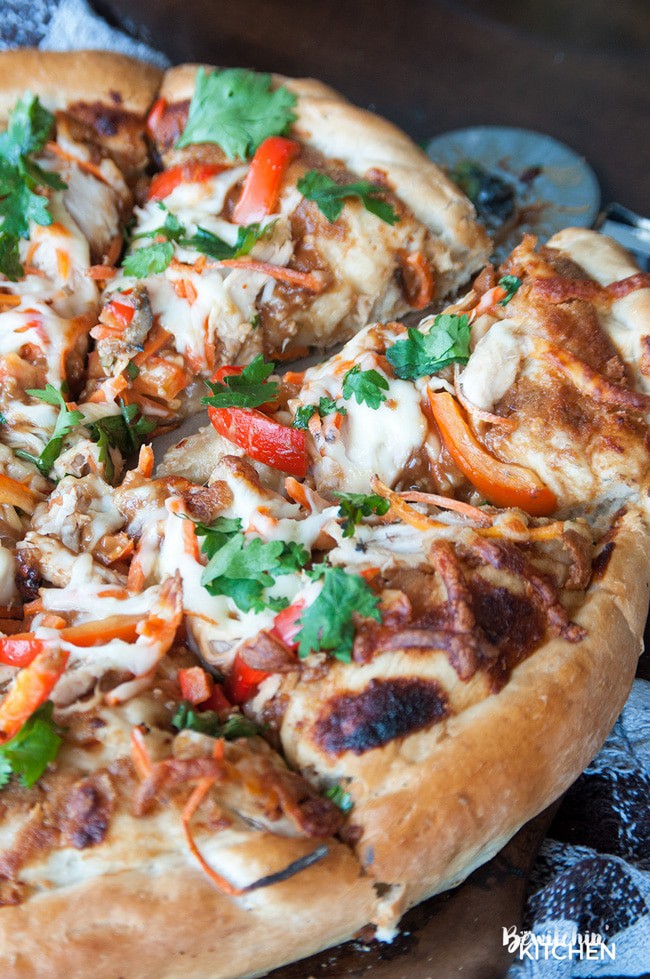 How To Make Thai Chicken Pizza (video)
I made a video to show how you can make thai chicken pizza in under 30 minutes, I hope it helps!
Thai Chicken Pizza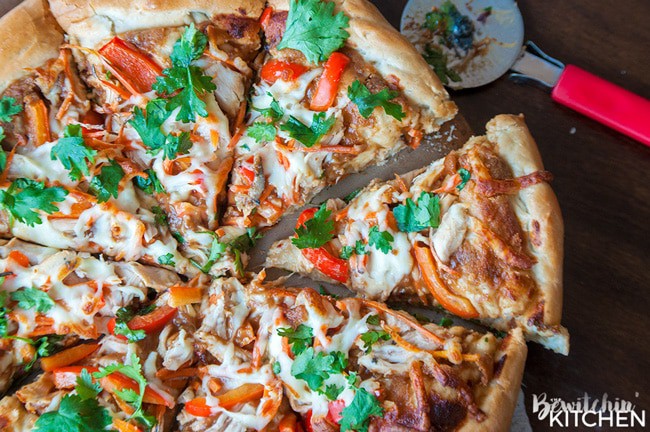 Thai Chicken Pizza
This thai chicken pizza recipe so so amazing, you're going to love it!
Servings 8 slices
Calories 537kcal
Ingredients
1 crust pre-cooked for under 30 minutes or use the recipe below
3/4 - whole batch peanut sauce batch recipe below
1 cup shredded chicken cooked
1/3 cup matchstick carrots
1/2 red bell pepper juilenned
1 cup pizza mozzarella
1/2 cup cilantro leaves
For the crust:
2 1/2 cups all purpose flour
1 tbsp quick rise yeast
1 tbsp olive oil
1 cup warm water
1 tsp sugar
1 tsp salt
For the peanut sauce:
1/2 cup peanut butter
1/2 cup soy sauce
3 tbsps toasted sesame oil
3 tbsps red wine vinegar
1 tbsps brown sugar
1 tbsp Thai chili sauce
2 tsps mined garlic
1 tsp red pepper flakes
Instructions
Pre heat the oven to 450F.

For the crust:

simply add all the ingredients, and let rise for 20 minutes. If you're making this in under 30 minutes than use a store bought crust or make this recipe ahead of time.

For the sauce: whisk it all together.

Assemble the pizza:

Spoon 3/4 of the batch (or the whole thing if you like it saucy) of peanut sauce and spread over the dough. Add the chicken, bell peppers, carrots and top with cheese.

Bake for 15-20 minutes and top with fresh cilantro.
Nutrition
Serving: 1g | Calories: 537kcal | Carbohydrates: 64g | Protein: 22g | Fat: 22g | Saturated Fat: 6g | Polyunsaturated Fat: 5g | Monounsaturated Fat: 9g | Cholesterol: 22mg | Sodium: 1578mg | Potassium: 279mg | Fiber: 3g | Sugar: 7g | Vitamin A: 1417IU | Vitamin C: 13mg | Calcium: 170mg | Iron: 4mg
Follow On Pinterest
Follow @bewitchinkitchen On Pinterest for more delicious recipes!
For more recipes and chicken tips (like cooking times) please visit Canadian Chicken on the following social channels: Facebook: Canadian Chicken, Twitter: @ChickenFarmers, Instagram:@ChickenDotCA; Pinterest: ChickenDotCA.
If you like this recipe, then please share it with your friends.

Disclosure: I am participating in the Chicken Farmers of Canada campaign managed by SJ Consulting. I received compensation in exchange for my participation in this campaign. The opinions on this blog are my own.