How to Make Flour Tortillas
After my last few trips, I have fallen in love with homemade tacos. Everything from making the homemade flour tortillas to mixing it up with the fillings and toppings. Today I'm showing you how to make flour tortillas so you can have the base to build your idea of the perfect taco.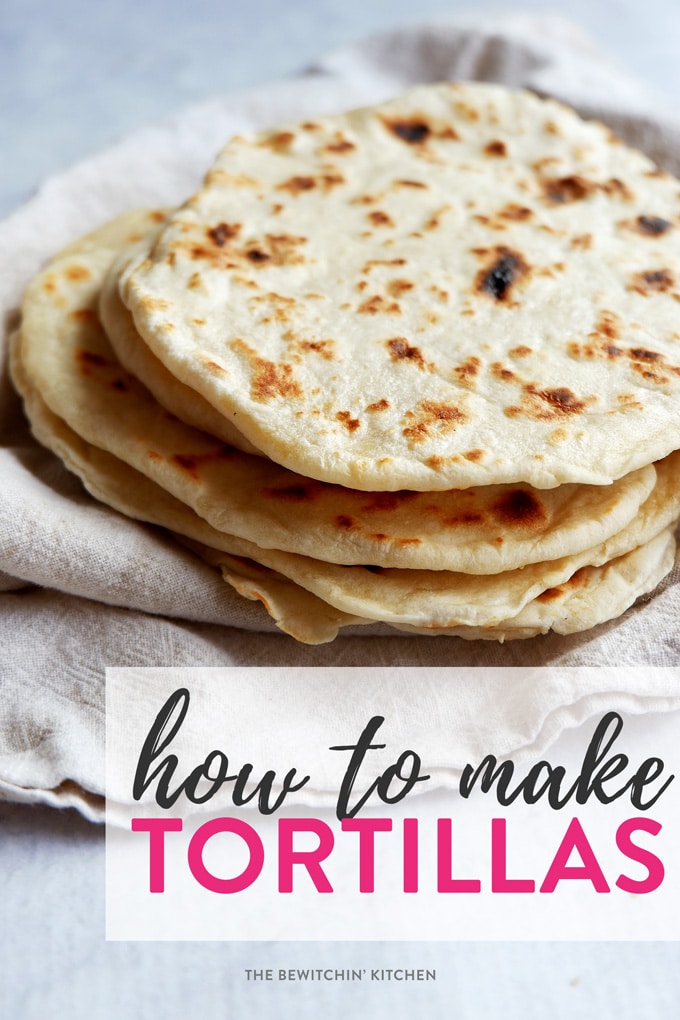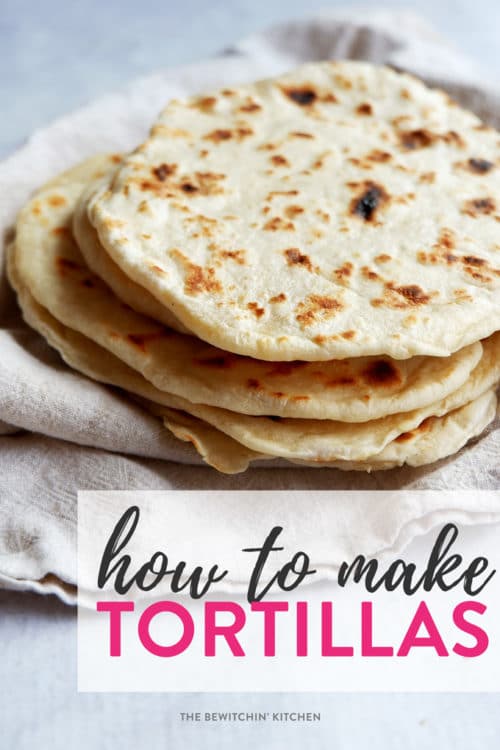 Flour Tortillas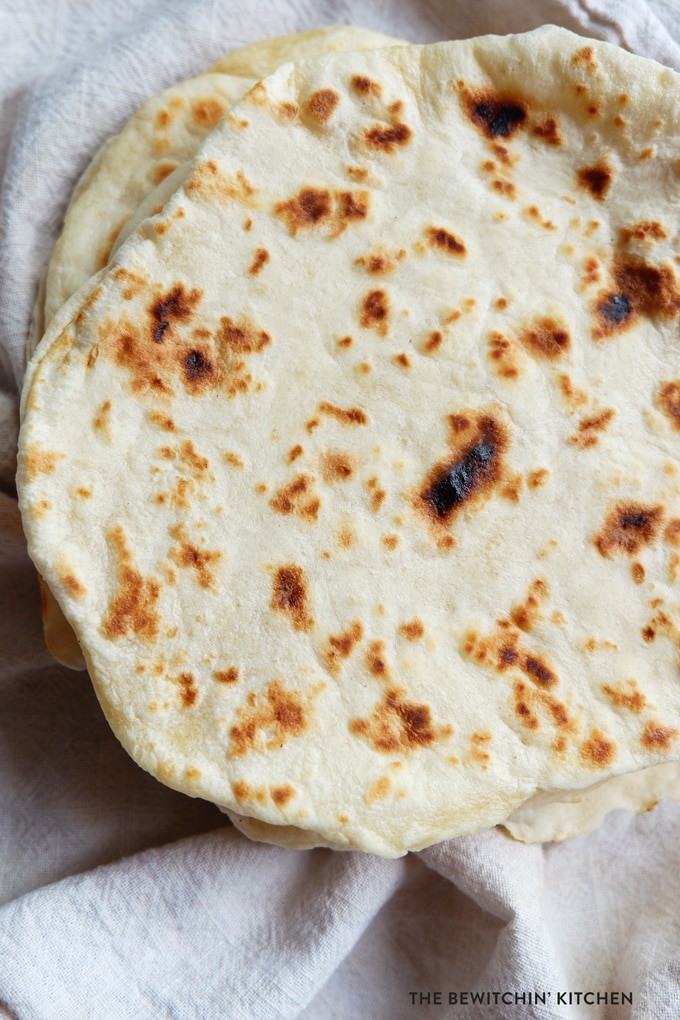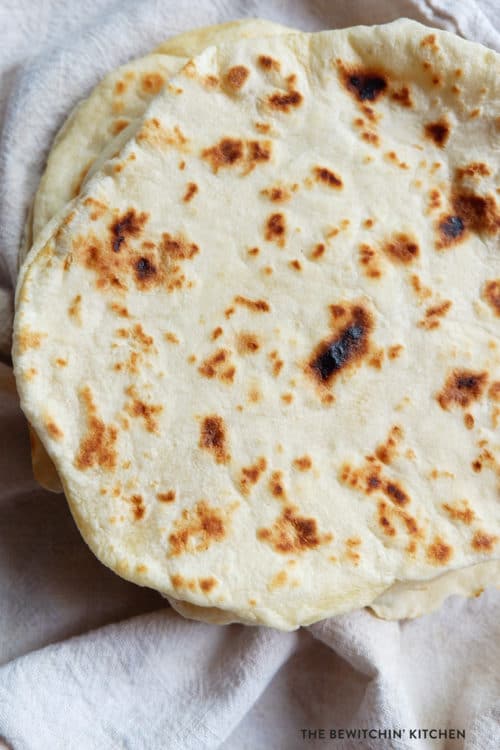 The world of tacos as I knew it changed the first time I went to Mexico. I grew up only knowing the stuff that came out of a box, the same went for my husband. When I first tried real tacos, I thought they were weird "wait a minute, this isn't Old El Paso" then I had my second and my third…
I understand that tacos are not real authentic Mexican cuisine, it's more a southwestern thing (at least that's what I was told when I was visiting Mexico) but I was really disappointed when they didn't have any at the last resort I stayed at in Mexico. I wasn't the only one, a few of us were talking about real tacos and how much we craved them. However, they had a Mexican Fiesta for the resort and you can bet that the taco line was the biggest line at the event! My friend and I watched how they made tortillas and I mentally took notes.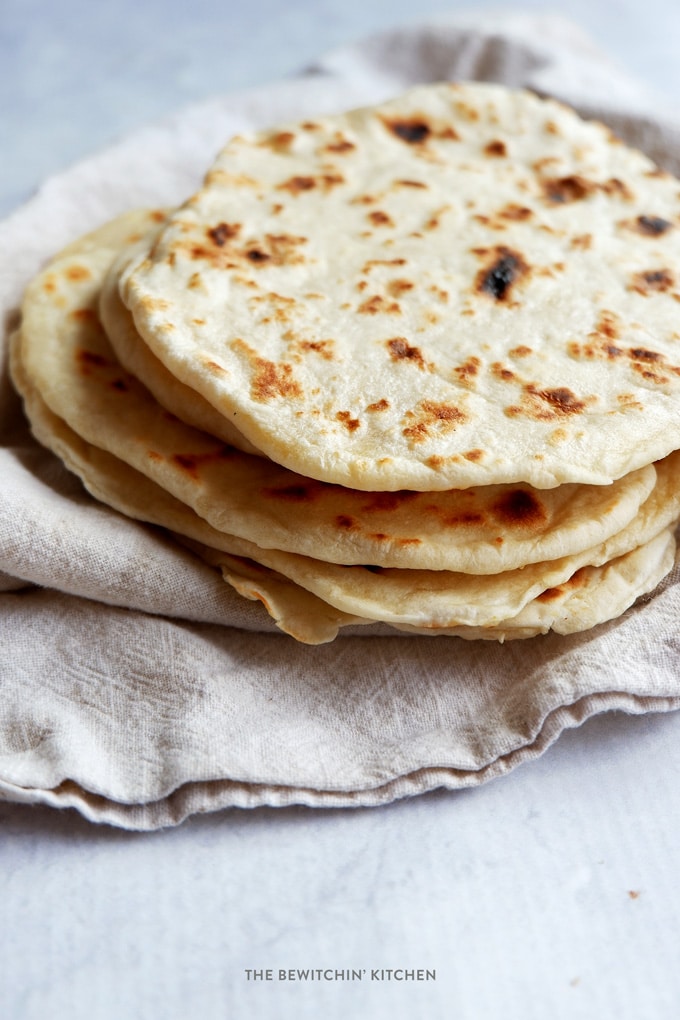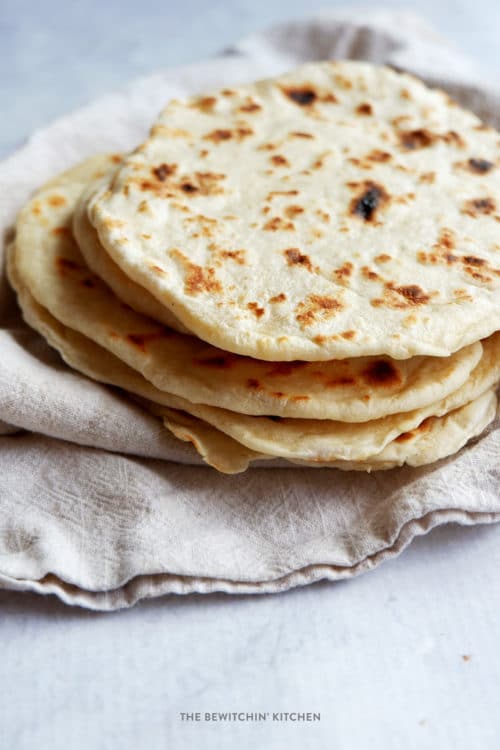 Both times I visited Southern California and I saw tacos on the menu, you can bet that's what I ordered. My favorite? Chicken tacos with anything spicy. I'm drooling thinking about them.
You guys, I think I have fallen in love with tacos. I went from eating them because they were easy (the box kit) to making them from scratch and loving not only the process but the end result.
How to Make Flour Tortillas
This post contains affiliate links.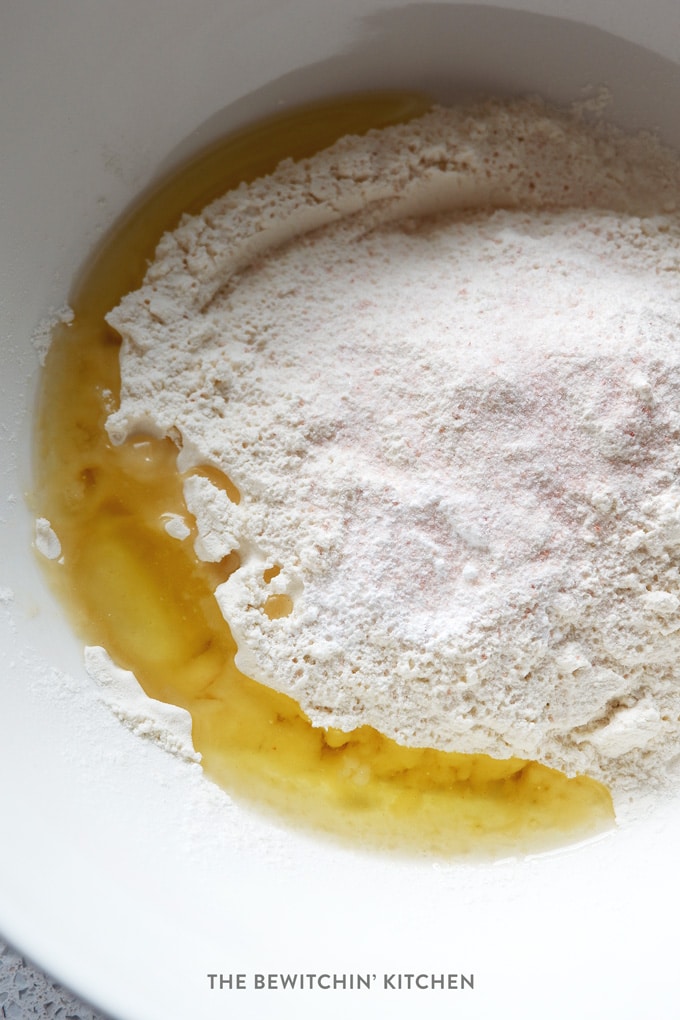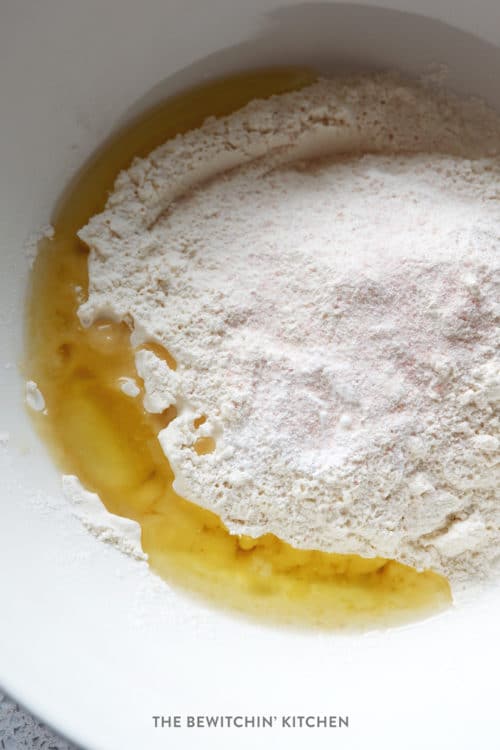 Looking for a gluten free option? Check out how to make corn tortillas!
It was easier than what I thought it would be to make flour tortillas. I simply added flour, oil, salt, and water together and mixed until I had a similar consistency to what I achieve when I make homemade buns. I'm not sure if that's the right way, but it worked for me!
I then grilled them on a lightly oiled pan and I was eating delicious, homemade chicken tacos in no time.
Baked Tortillas

Another option I did was bake them in a taco rack to get them crispy. To do this, I grilled them on the pan for 1 minute and then molded them to the taco rack
and baked for 6-8 minutes at 400 degrees.
Homemade Flour Tortillas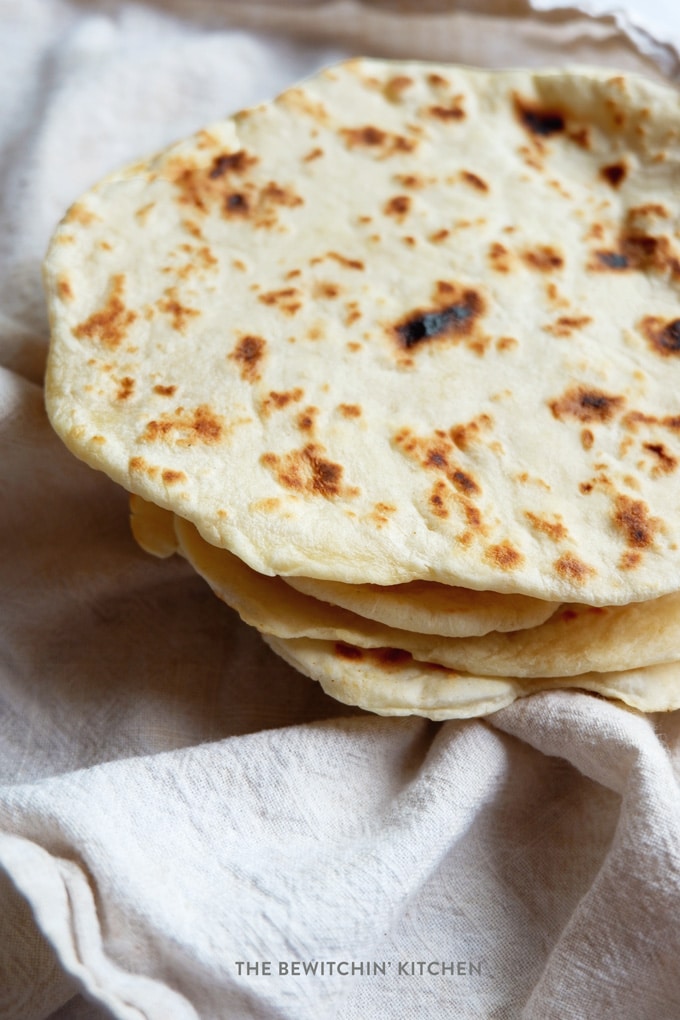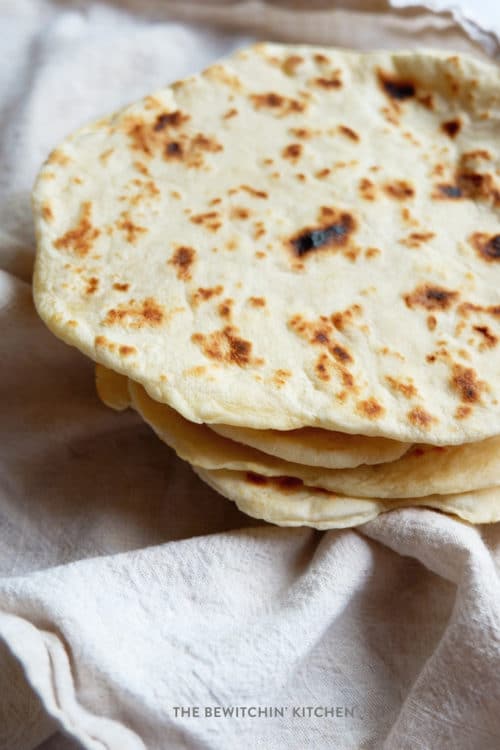 The original recipe that I'm basing this off of came with my tortilla press. It called for 2 tablespoons of lard, and I don't have lard on hand so I subbed it with olive oil (typical me, started cooking before I read the whole recipe – I'm not the only one who does that am I?).
Taco recipes you'll love:
Supplies used to make flour tortillas
Note: I pressed the tortilla press a few times to flatten the dough as much as possible. I also experimented with a rolling pin, which was able to flatten tortilla even further. So what you use comes down to your preference: thick or thin tortillas?
Homemade Flour Tortillas
A super easy recipe for homemade flour tortillas.
Servings 20 tortillas
Calories 103kcal
Ingredients
4 cups all-purpose flour
1 tsp baking powder
1/2 tsp salt
2 tablespoons olive oil
3/4 to 1 1/2 cup lukewarm water
Instructions
In a large bowl combine all the ingredients and mix by hand until it forms a ball, adding more water if necessary (I made it to the consistency of bun dough).

Let it rest for 10-15 minutes.

Heat a pan over medium-high heat.

Roll into a ball, the size of a ping pong ball, and press with a tortilla press.

Add the tortilla the hot pan (with a little olive oil) cook for 1 minute, flip and cook for another 30-60 seconds

Add each tortilla to a pile and wrap with a warm tea towel to keep soft and to temperature.
Nutrition
Serving: 1g | Calories: 103kcal | Carbohydrates: 19.2g | Protein: 2.6g | Fat: 1.6g | Saturated Fat: 0.2g | Sodium: 59.2mg | Fiber: 0.7g | Sugar: 0.1g
Follow On Pinterest
Follow @bewitchinkitchen On Pinterest for more delicious recipes!