12 Days of Holiday Treats from The Bewitchin' Kitchen
Christmas desserts are everyone's favorite! At The Bewitchin' Kitchen, we think that the heart of Christmas wonder starts in the kitchen. This year, I've added a list of twelve of our favorite Christmas treats you can easily access here.
#1 Peppermint White Chocolate Cheesecake Bars
These creamy Peppermint White Chocolate Cheesecake Bars scream Christmas. They're simple to throw together, and they taste delicious!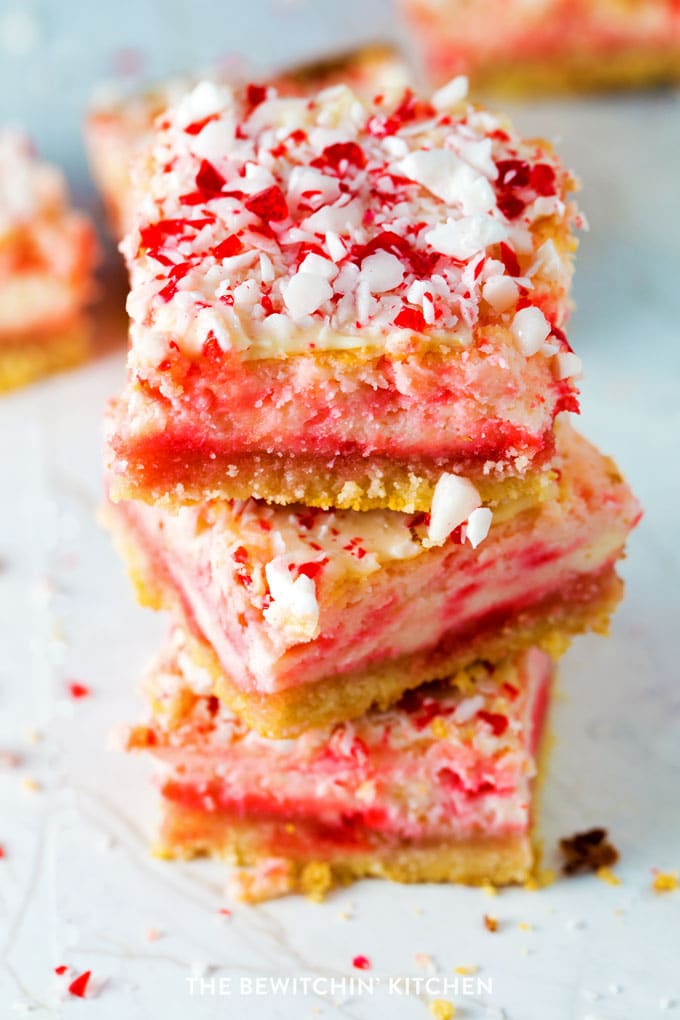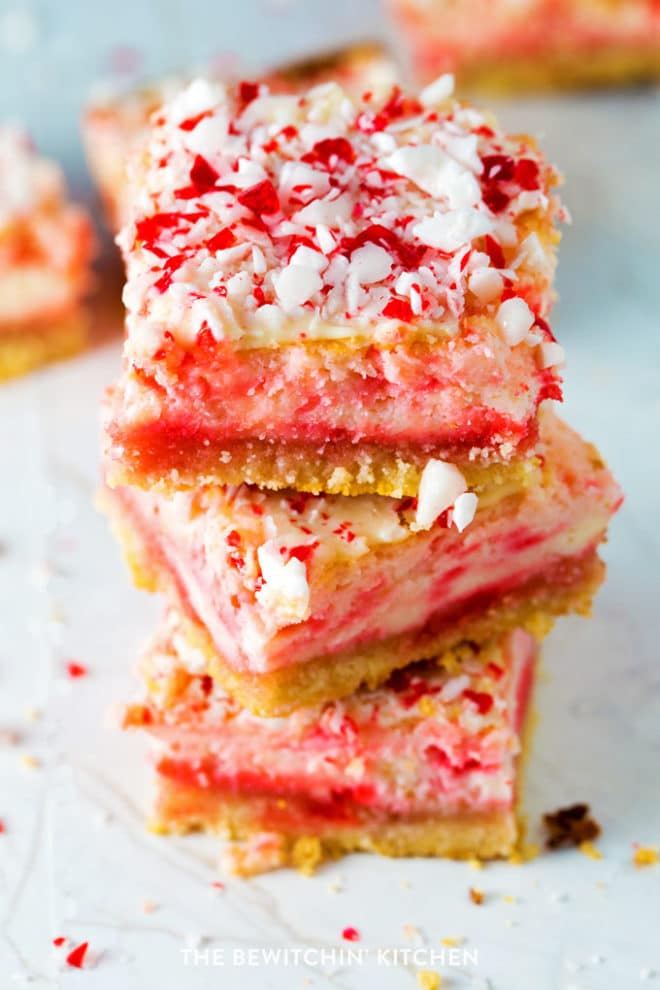 #2 Whipped Shortbread Cookies
I have made these cookies every year since posting it way back in 2012. It's been many years of Whipped Shortbread Cookies when it comes to my holiday baking and that will probably never change.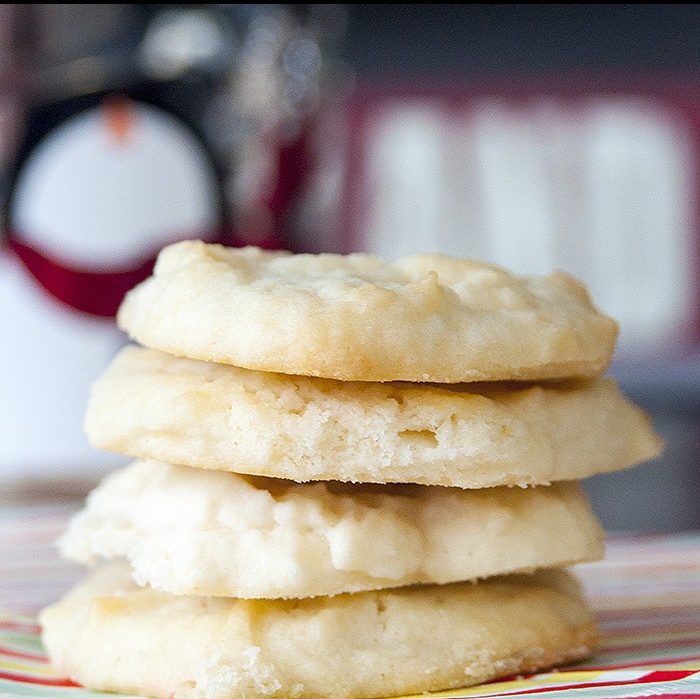 #3 Christmas Meringues with Eggnog Buttercream
Give me the choice of a meringue vs a chocolate chip cookie and meringues win every time. They're lighter and also a few calories less than your traditional, Christmas cookie.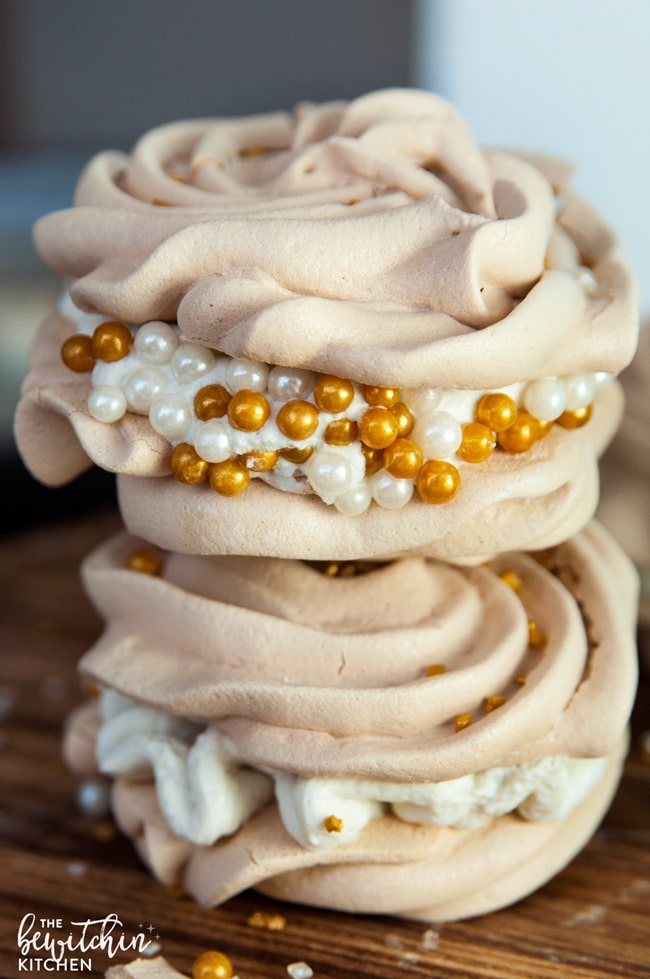 #4 The Ultimate Christmas Cookie
When I think of Christmas cookie baking only one cookie comes to mind: the sugar cookie. I imagine beautifully decorating cookies cut out in shapes of candy canes, snowflakes and gingerbread men. Something else I relate to Christmas would be candy canes, these seasonal treats not only make hot chocolate that much sweeter but bring a beautiful pop of color to Christmas baking.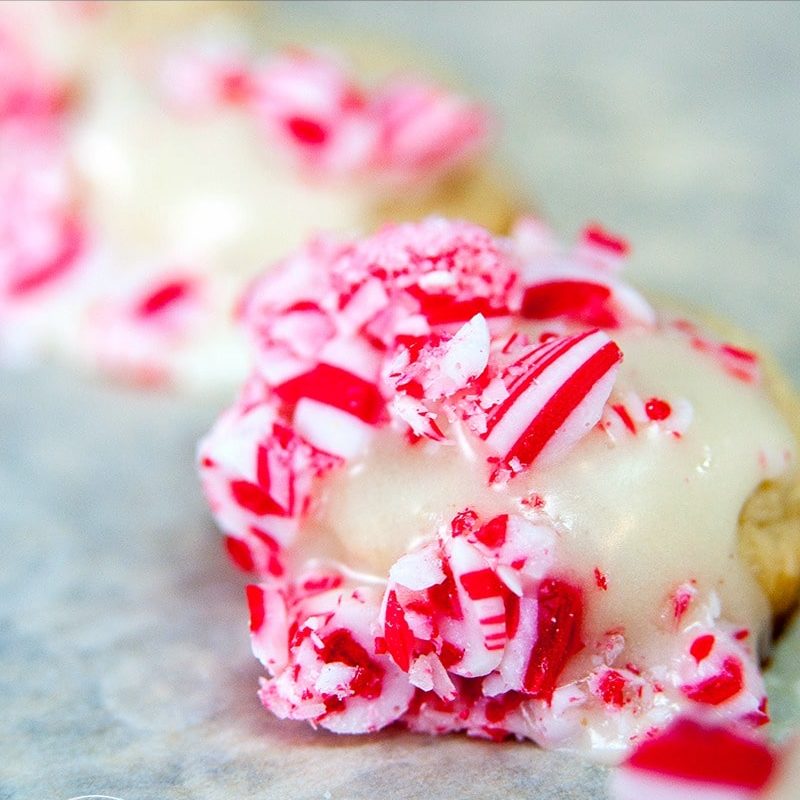 #5 Low-Sugar Cookie
When you want to cut the sugar, go for this recipe. For those of you who haven't tried it before, Truvia Baking Blend is a blend of Truvia Calorie-Free Sweetener and sugar. Truvia Baking Blend bakes and browns like sugar, and you get the sugar-like taste, with 75% fewer calories per serving than regular sugar. In addition to that, you use a lot less because the bag goes a long way. I used the Truvia Baking Blend often and it is the key to my success with these Low Sugar Cookies.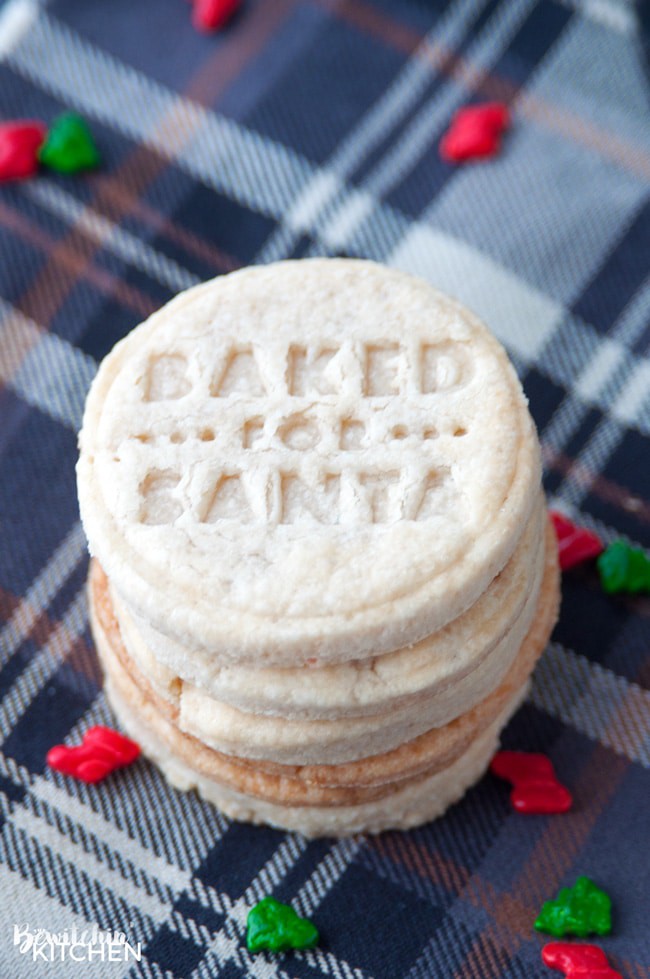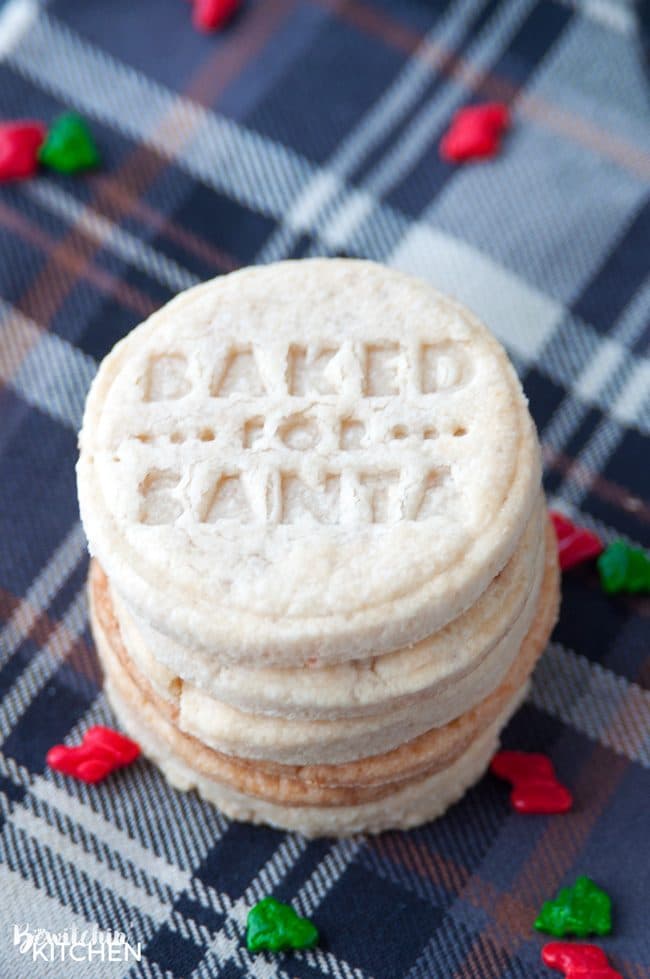 #6 Dairy Free Gingerbread Latte
The Christmas shopping is done, the presents are wrapped, what better way to unwind and relax (while I type this recipe for you) than sipping on this festive dairy free gingerbread latte?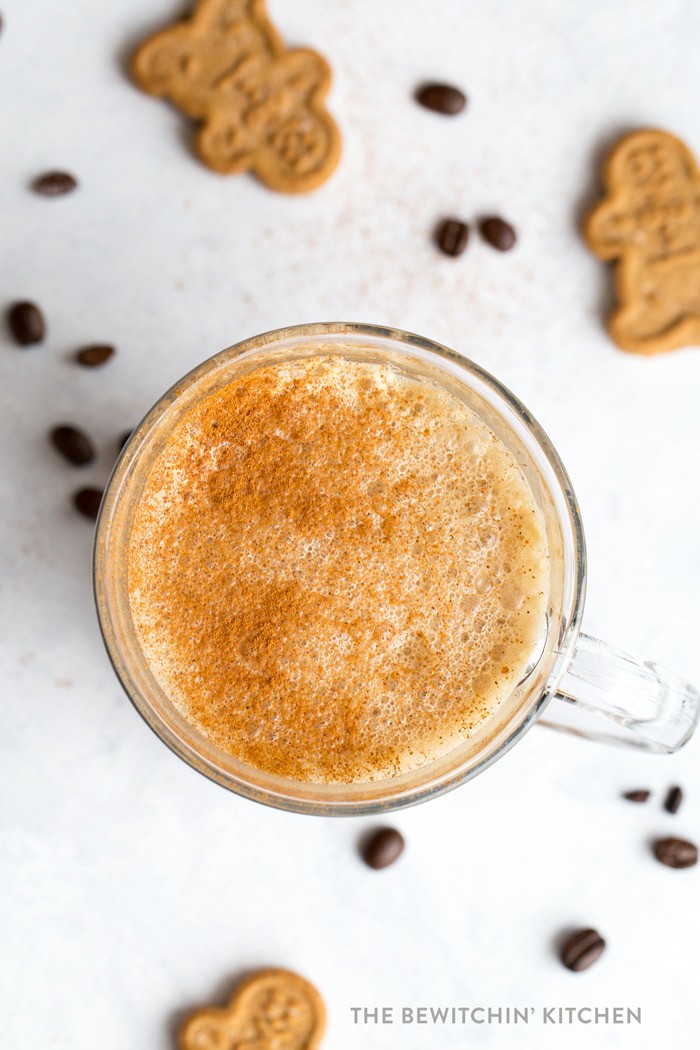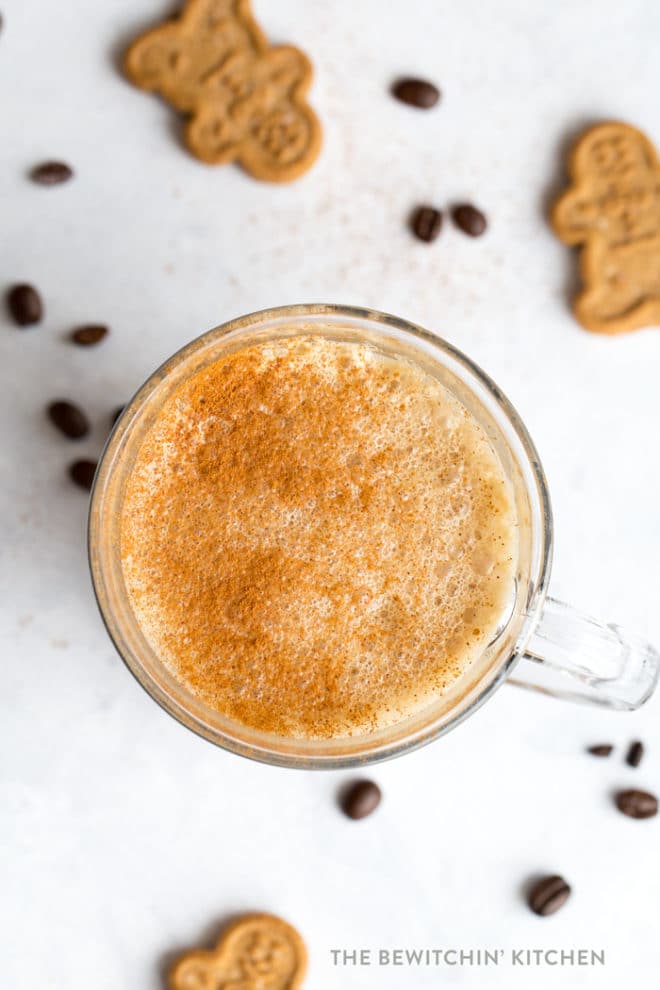 #7 Red Velvet Cinnamon Rolls
So I didn't originally classify these red velvet cinnamon rolls as a Christmas treat, because they're great any time of year. But with the red velvet and white cream cheese frosting, I think they scream Christmas!! You can also make these ahead for a Christmas morning breakfast that will make everyone happy!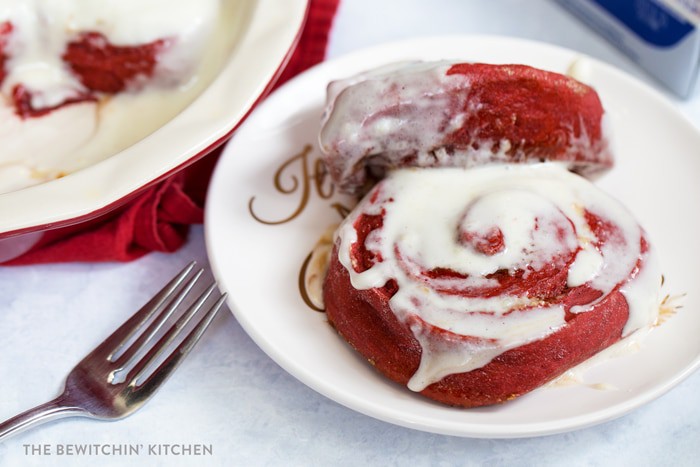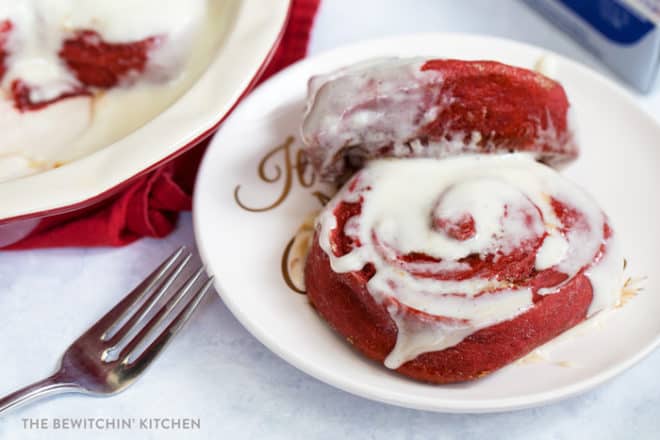 #8 Gingerbread Cheesecake Bars
These gingerbread cheesecake bars are an easy holiday twist on a traditional cheesecake favorite. Whether you call them bars, squares, or Christmas baking – these are going to my favorite cheesecake recipes folder.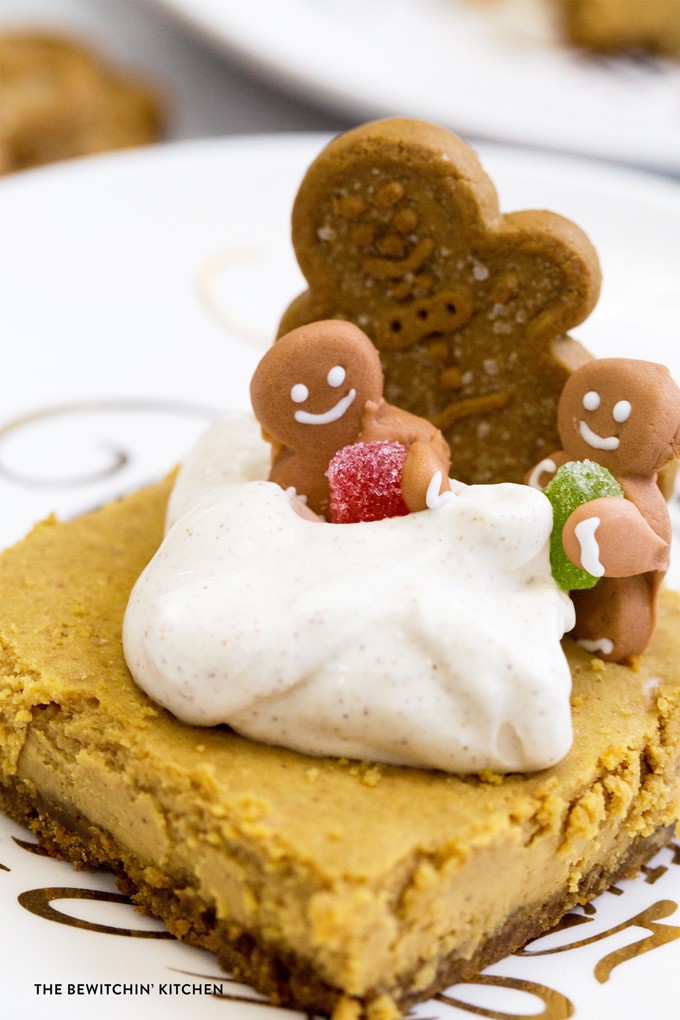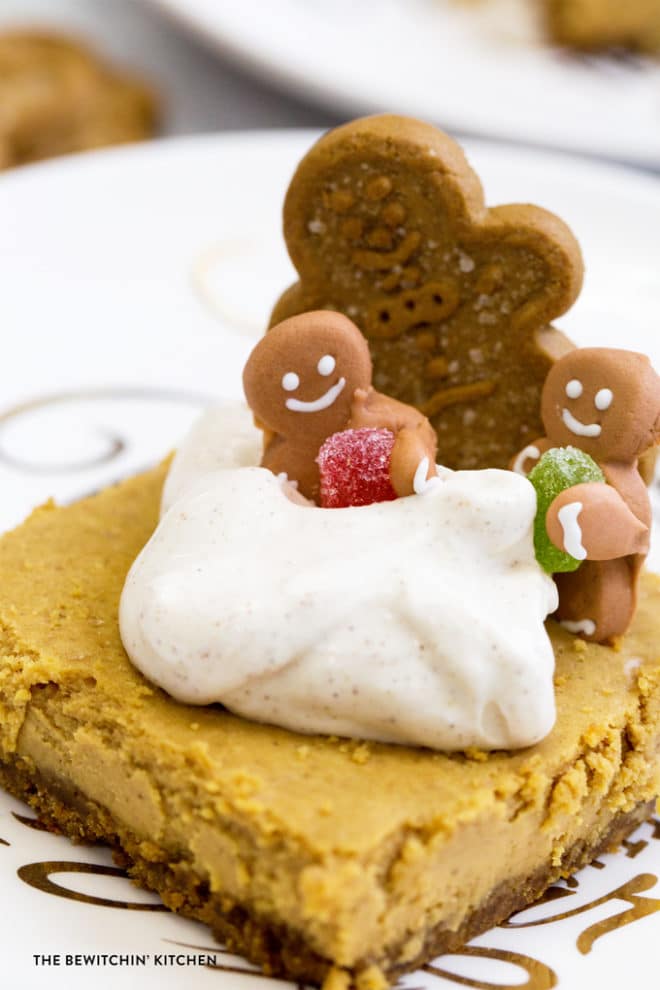 #9 Chocolate Shot Glass with Gingerbread Cheesecake Filling
Chocolate Shot Glass with a Gingerbread Cheesecake Filling, these may be the coolest things I have ever made. The best part? They're so incredibly simple and easy to do. The day before I made a Gingerbread Dessert Dip and I knew that this would be a festive (and more importantly, delicious) way to spruce up the chocolate shot glass I had planned.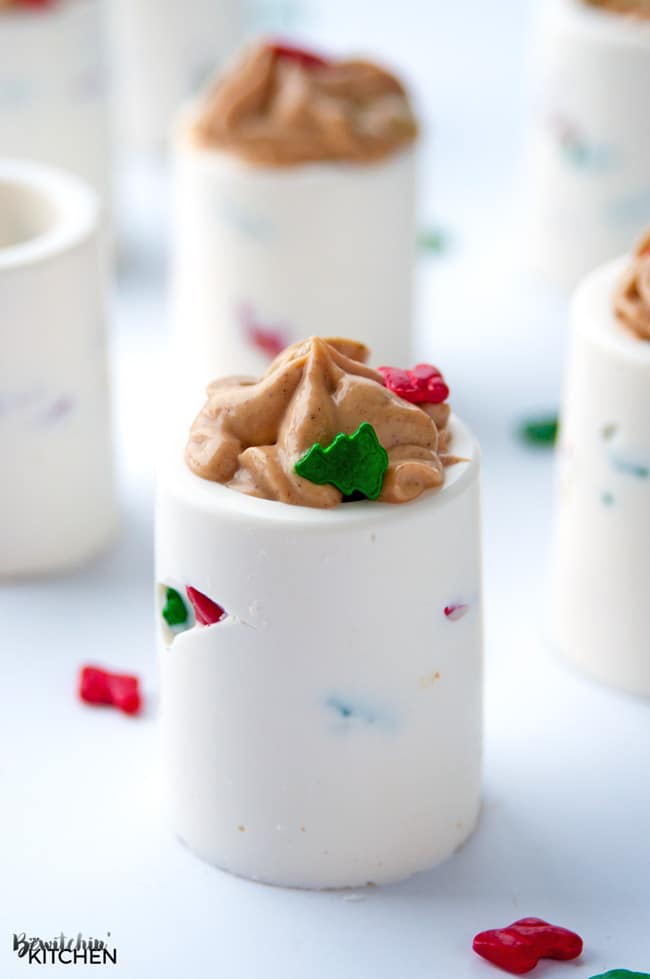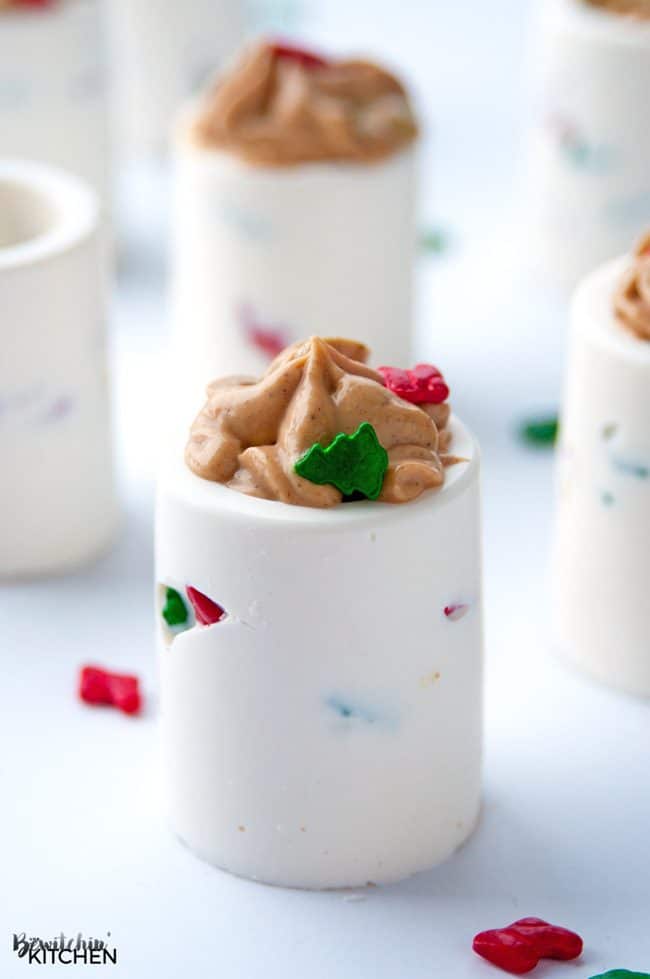 #10 Biscotti Munch Recipe 2.0
I love this Biscotti Munch recipe. It's such a simple and delicious, no-fuss dessert that is easy to package up for neighbor Christmas gifts or baking exchange parties.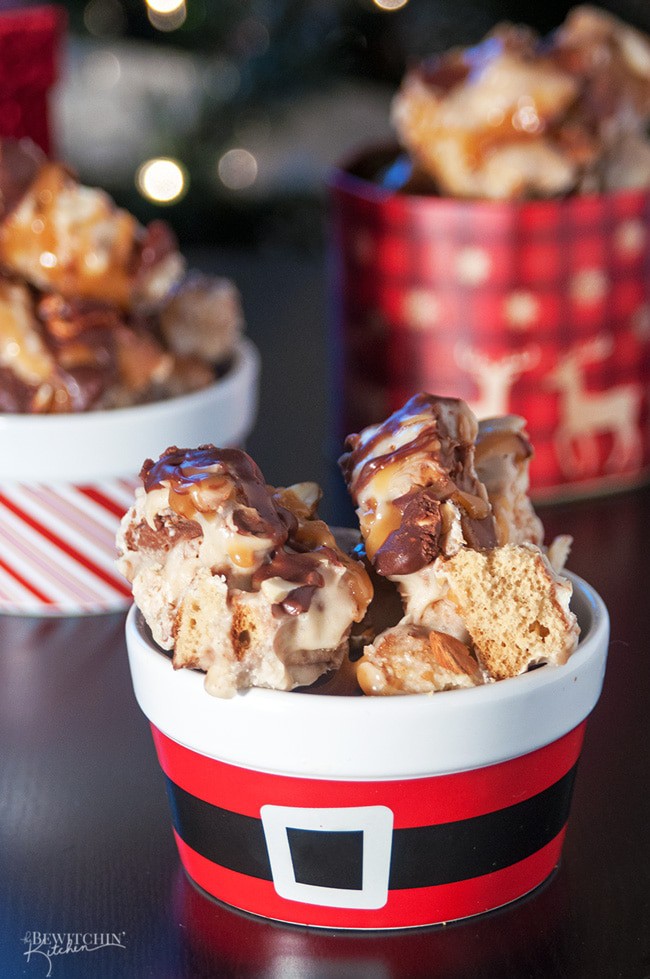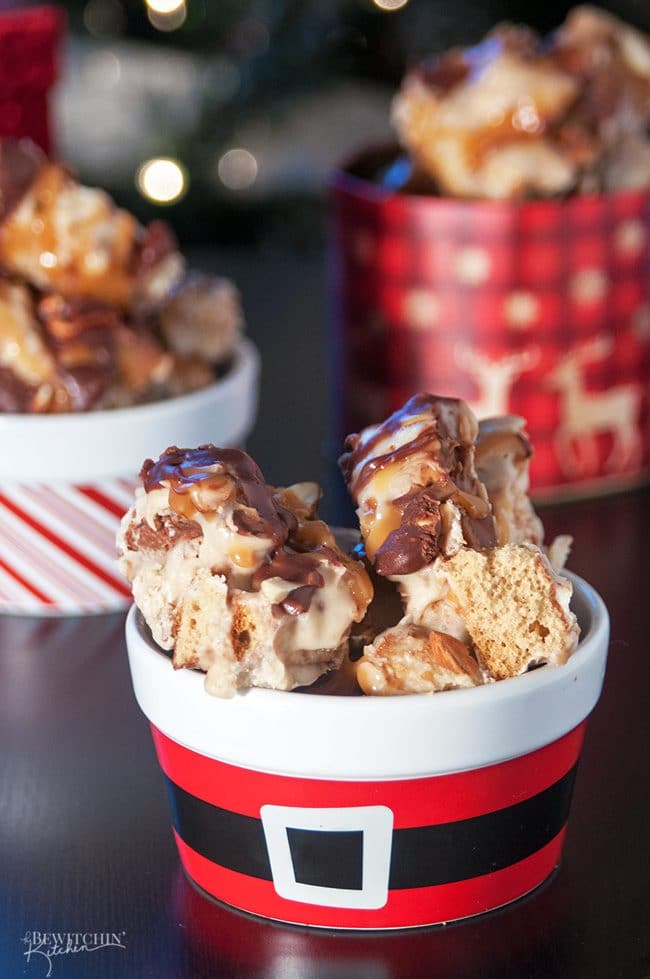 #11 Eggnog Cheesecake Bars with Rum Drizzle
This Eggnog Cheesecake Bars recipe is simple to make and is an Epicure favorite of mine. It's perfect for Christmas parties!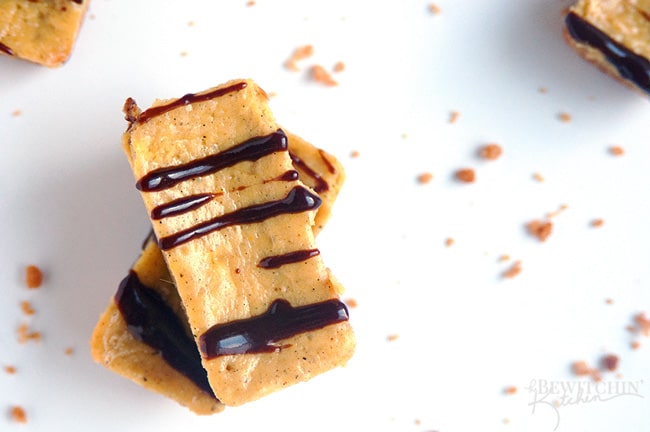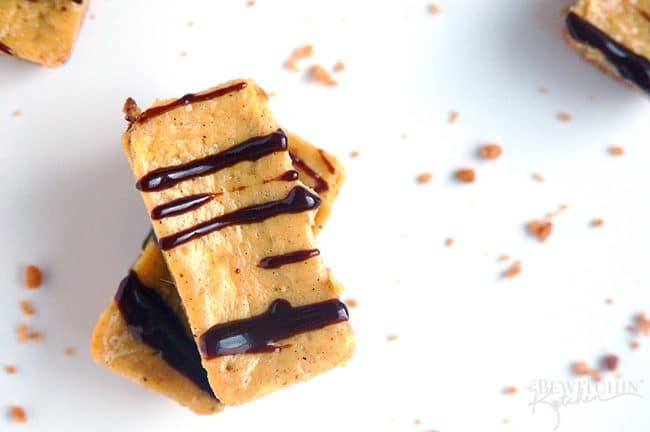 #12 Coconut Balls
I love coconut flavored anything: candles, desserts, coffee. It's all delicious in my mind. One of my favorite Christmas pastime treats is a super easy three ingredient coconut ball.