5 Beautiful Candy Bouquets Tutorials To DIY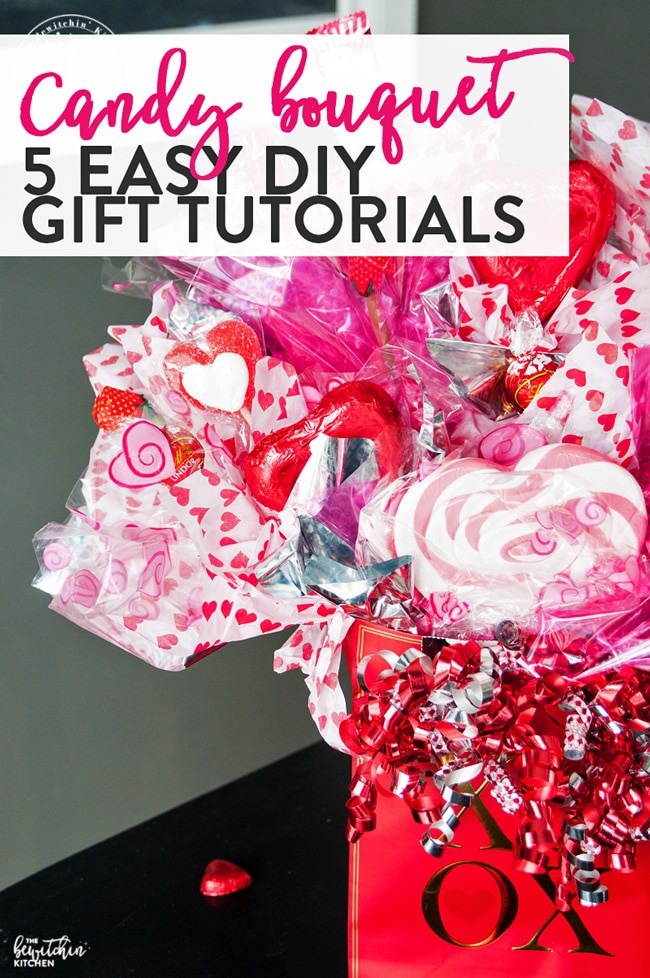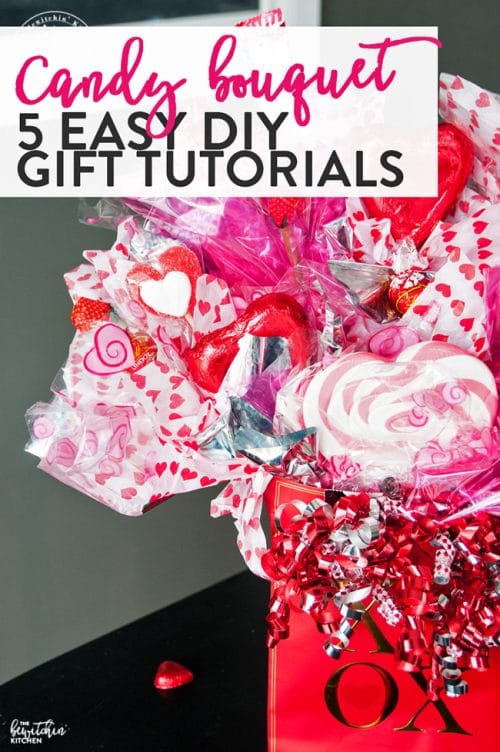 One of my favorite DIY posts at The Bewitchin' Kitchen would be my DIY Candy Bouquet that I did a few years ago around Valentine's day.

Many years ago (while I was still blogging) I briefly worked at a company that offered candy bouquets and I learned how to do them there. I liked the work, but not so much the people I worked with. That job didn't last long, but I believe it happened for a reason because I learned a skill for candy bouquets and to this day my How To Make a Candy Bouquet YouTube Video has almost 175,000 views.
I have more candy bouquet plans: Father's Day candy bouquets, wine bouquets,Christmass candy bouquets, and maybe Halloween candy bouquets. Maybe this is my DIY thing, I don't know. I'm even guest posting my Teacher's Gift Candy Bouquet over at My Organized Chaos. The video for the how to is #2 on the list and when I have the write up finished, I'll like to that as well.
Candy Bouquets That Are Easy To Make:
How to make a candy bouquet – Back to School Edition via my YouTube Channel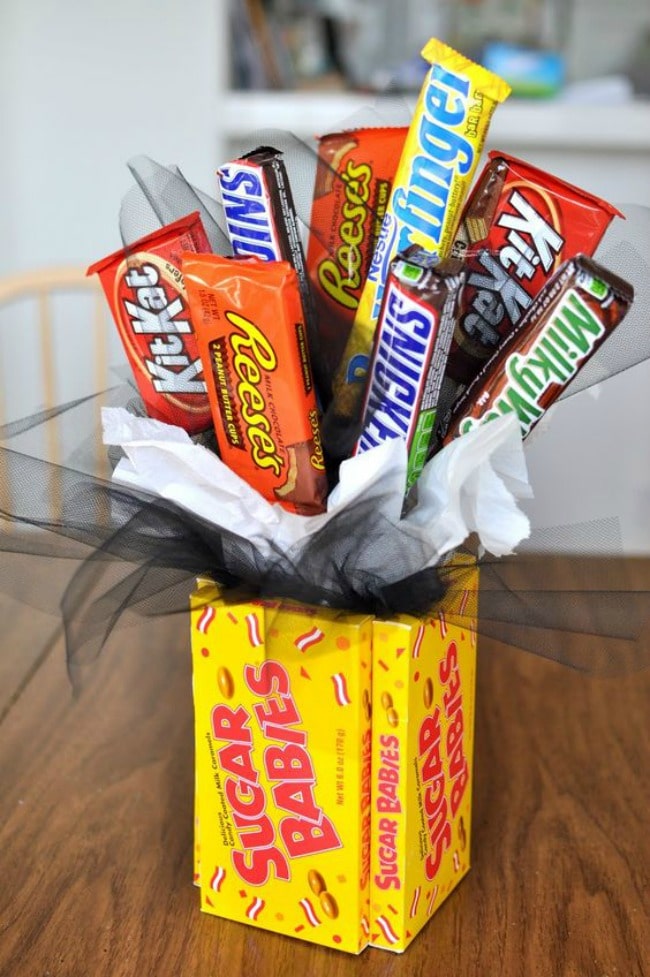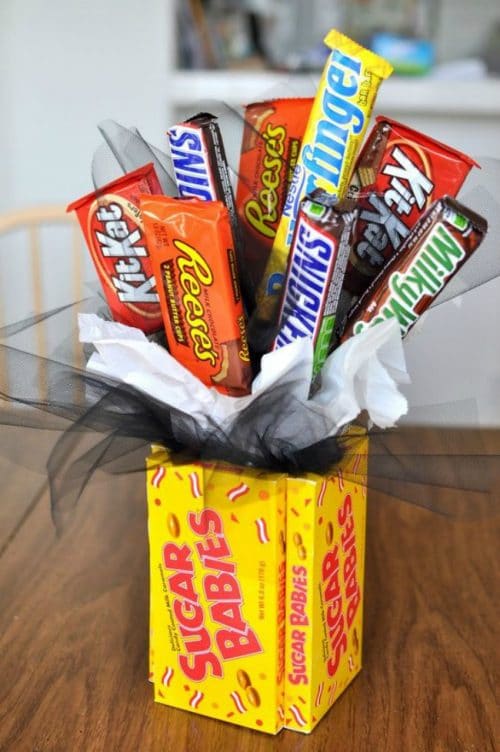 Father's Day Bouquet from Funky Poka Dot Giraffe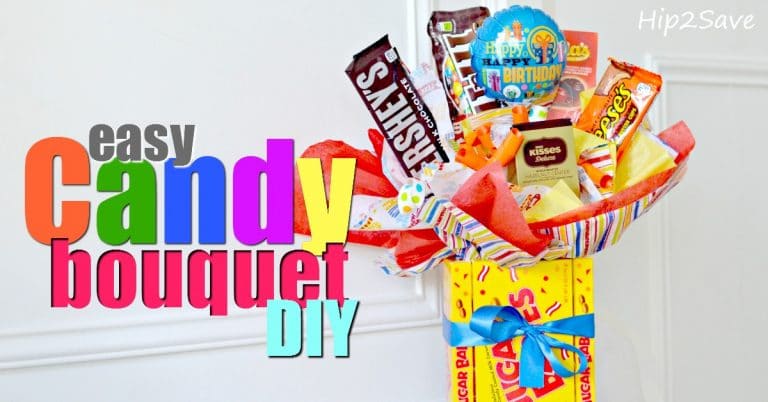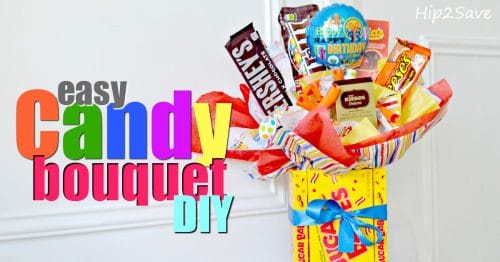 Easy Candy Arrangement – Hip 2 Save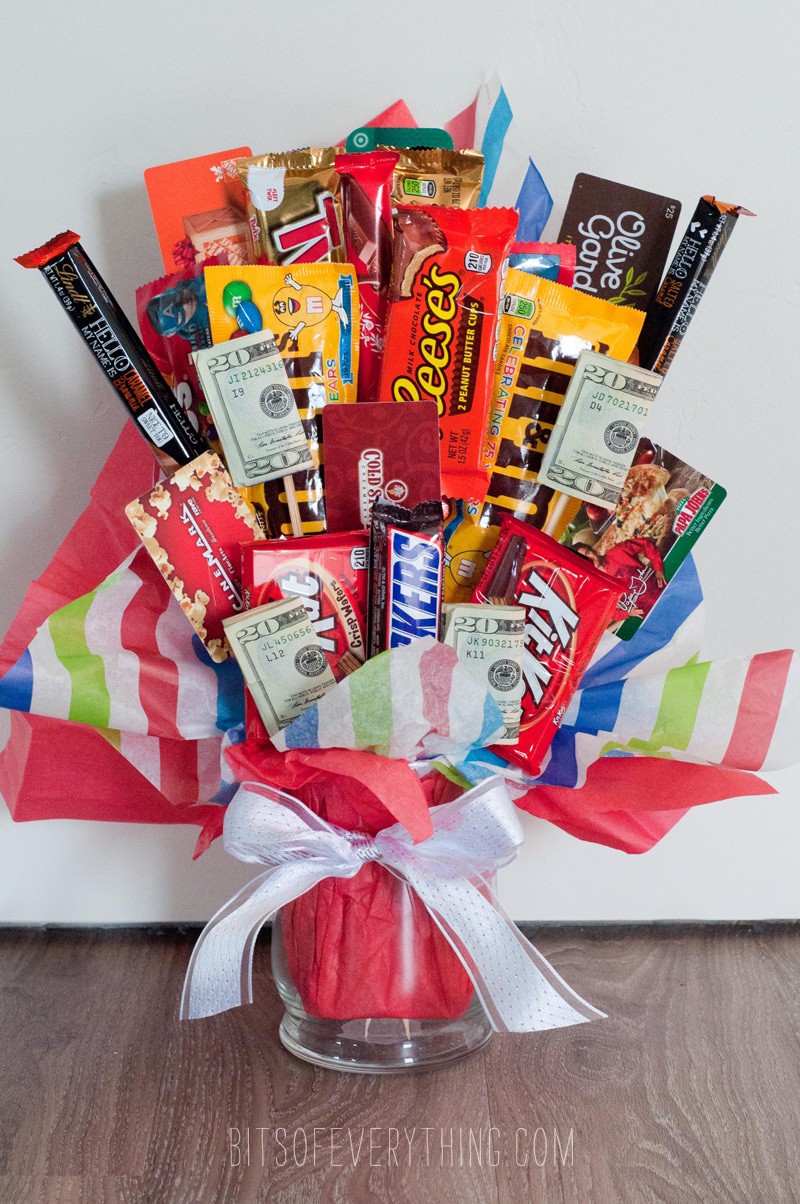 Candy Bar Bouquet by Bits of Everything
I hope these tutorials have given you the confidence to tackle this homemade gift yourself. I promise you, they're super easy to put together and they're always received well. Personally, I love candy so I know I would LOVE to receive one (with Whoppers and sour candies – I know, it's a weird combination).
Do you have any candy bouquet requests? 
If you have any requests for a candy bouquet, I would love to hear them (and maybe do a tutorial on it). I'm always looking for new and exciting candy bar arrangements for The Bewitchin' Kitchen.