Healthy Cinnamon Peanut Butter Dip with Apples
Healthy snack time can be fun time with this healthy cinnamon peanut butter dip that can dress up any apple or graham cracker. Peanut butter dip is easy to make and can be eaten as an after school snack or used as a fun party appetizer. My kids loved this, but I actually loved it more! ha!
The Bewitchin' Kitchen has another peanut butter dip that would be more of a dessert dip. If you're looking for a peanut butter dip that's a little more dessert-like try our dessert Peanut Butter Dip.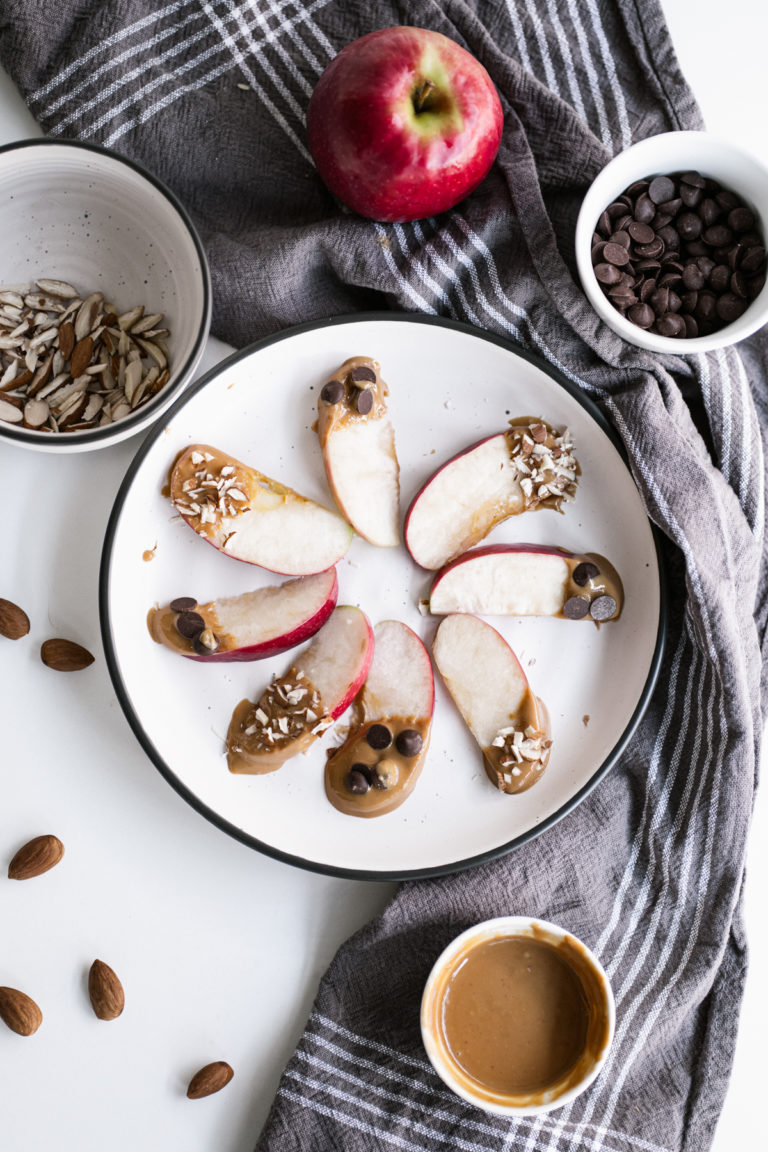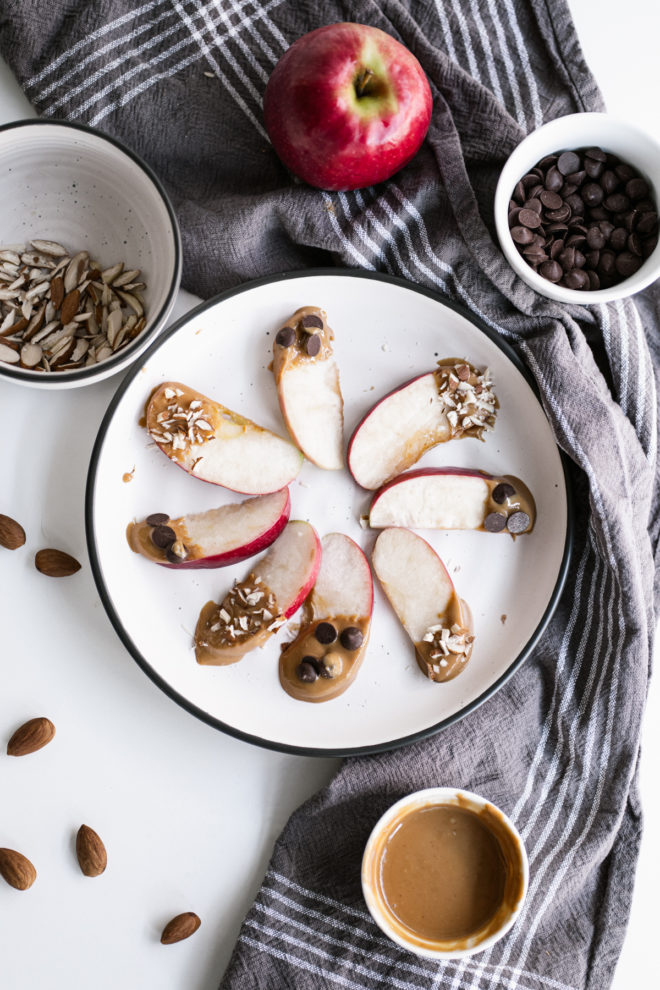 5 Ingredient Peanut Butter Dip:
Peanut Butter
Whipped Cream Cheese
Vanilla
Cinnamon
Honey, Maple Syrup, or Agave
What to Serve with Peanut Butter Dip:
The favorite fruit for this dip is definitely apple slices. However, peanut butter dip will also go great with bananas, celery, pear slices, strawberries and any type of fruit kebab.
Peanut butter dip will also go great with graham crackers, pretzels, or spread it on a slice of toast for a morning protein pick-up.
I loved this Healthy Cinnamon Peanut Butter Dip so much that when I ran out of apples, I grabbed a granola bar and dipped my granola bar in it. It's fantastic with chocolate! Which brings me to my next suggestion.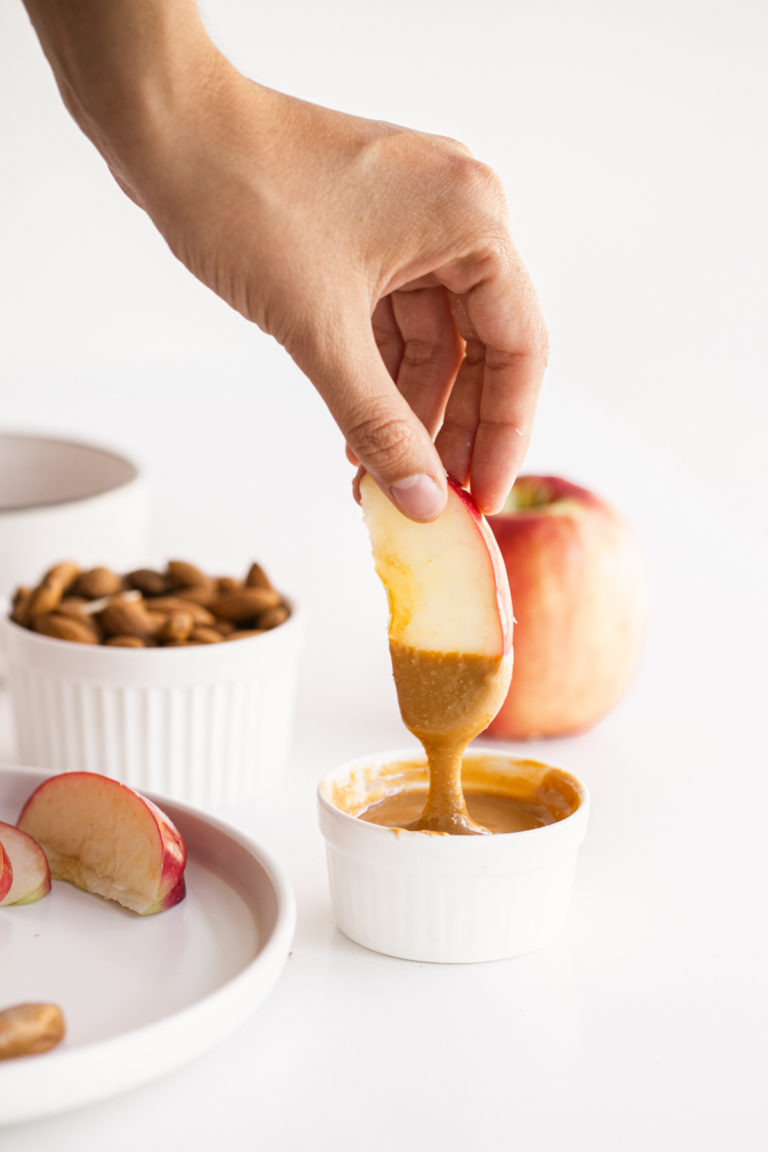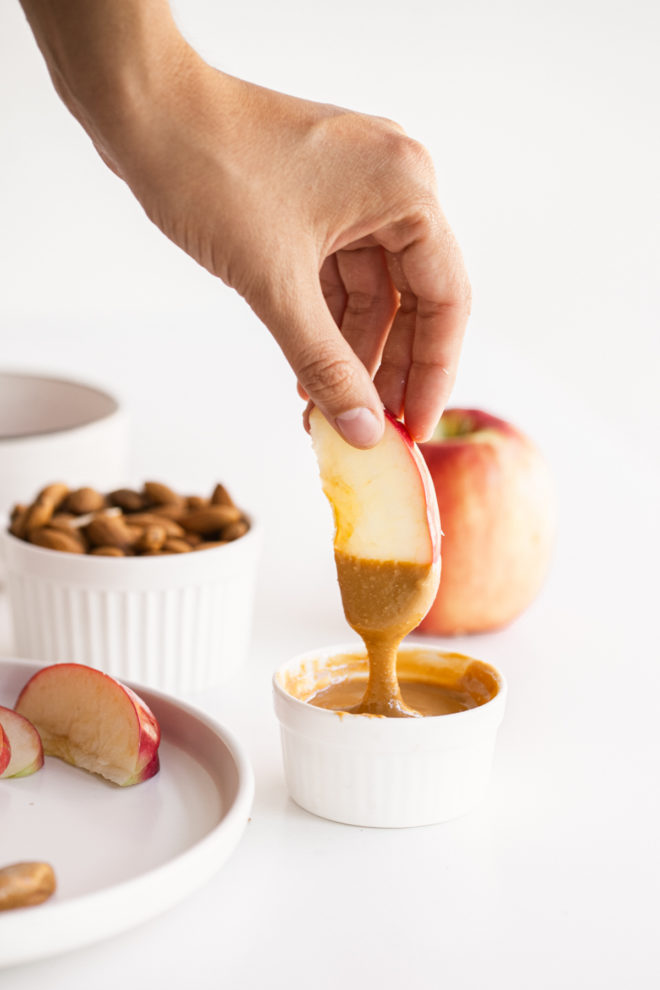 Toppings for Your Healthy Cinnamon Peanut Butter Dip:
To add more protein or turn your apples into and even tastier treat, dip half the apple in peanut butter dip and then coat with your topping of choice.
My kids love this peanut butter sauce dip with mini-chocolate chips. We used that, and my favorite was chopped almonds and coconut flakes.
Dark chocolate is also so heavenly with this recipe. Whatever you have around, that sticky beautiful peanut butter will compliment it, and trust me, you'll be out of dip quickly!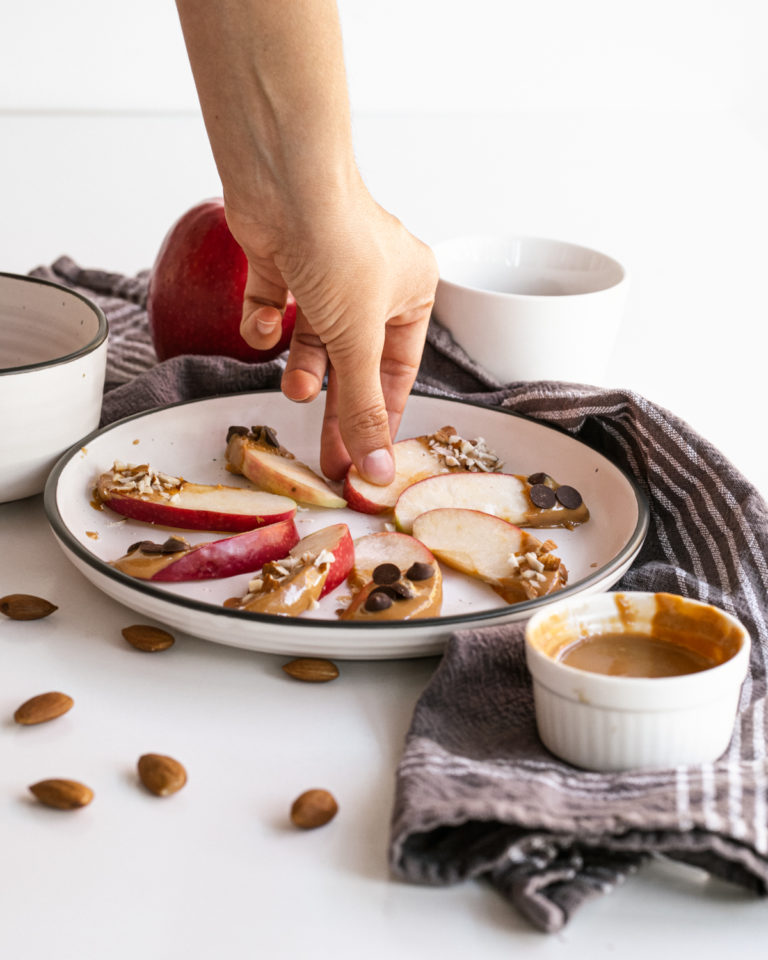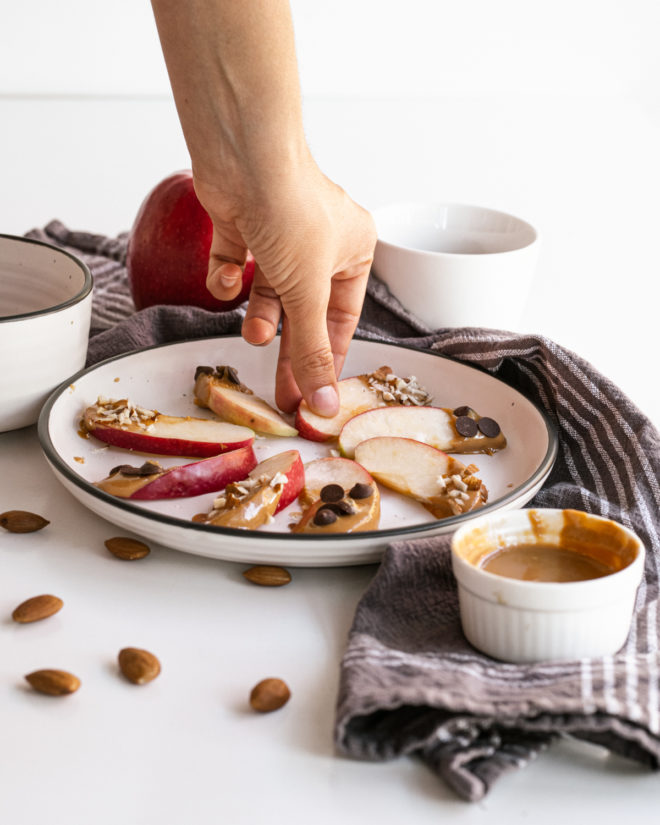 For more great dipping ideas try: The Best Hot Taco Dip, Instant Pot French Dip, and Layered Pesto Greek Dip.
Healthy Cinnamon Peanut Butter Dip
This Cinnamon Peanut Butter Dip is a healthier alternative than most of the dessert dips you'll find, but still tastes amazing and dresses up any afternoon snack or morning toast!
Servings 12
Calories 152kcal
Ingredients
1 cup peanut butter
1/4 cup agave
1/4 cup light cream cheese whipped and low fat
1 tsp vanilla
1/2 tsp cinnamon
Instructions
Stir all ingredients together until smooth.

Enjoy!
Nutrition
Calories: 152kcal | Carbohydrates: 8g | Protein: 6g | Fat: 12g | Saturated Fat: 3g | Polyunsaturated Fat: 3g | Monounsaturated Fat: 5g | Cholesterol: 3mg | Sodium: 122mg | Potassium: 153mg | Fiber: 1g | Sugar: 5g | Vitamin A: 28IU | Vitamin C: 1mg | Calcium: 18mg | Iron: 1mg
Follow On Pinterest
Follow @bewitchinkitchen On Pinterest for more delicious recipes!