Gooey Cinnamon Rolls – The Last Recipe You Will Ever Try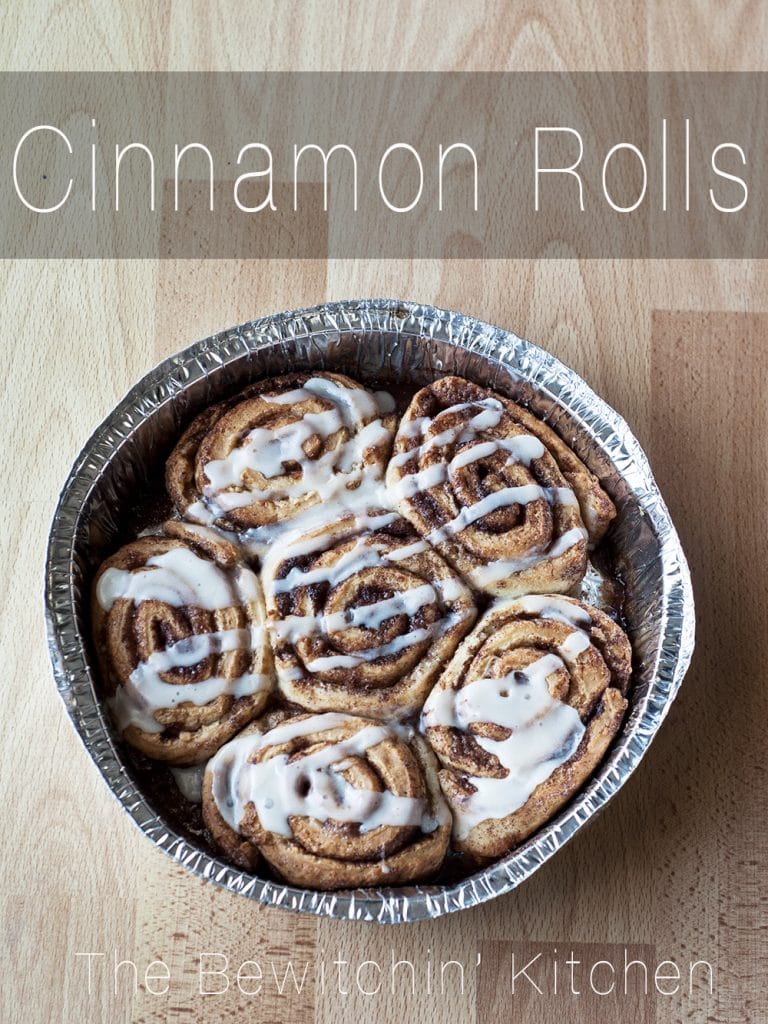 These days I don't bake near as much as I used to, at least I try not to. As much as I love the process (and the results) I'm obsessive focused on my health and weight loss goals. I don't have too much will power, so if there are sweets in the house; they're not there for long. Not wanting to deprive myself I have settled with doing up a dessert for my husband and I to enjoy once a month. This month's dessert was cinnamon buns and I'm about to share the best cinnamon recipe ever.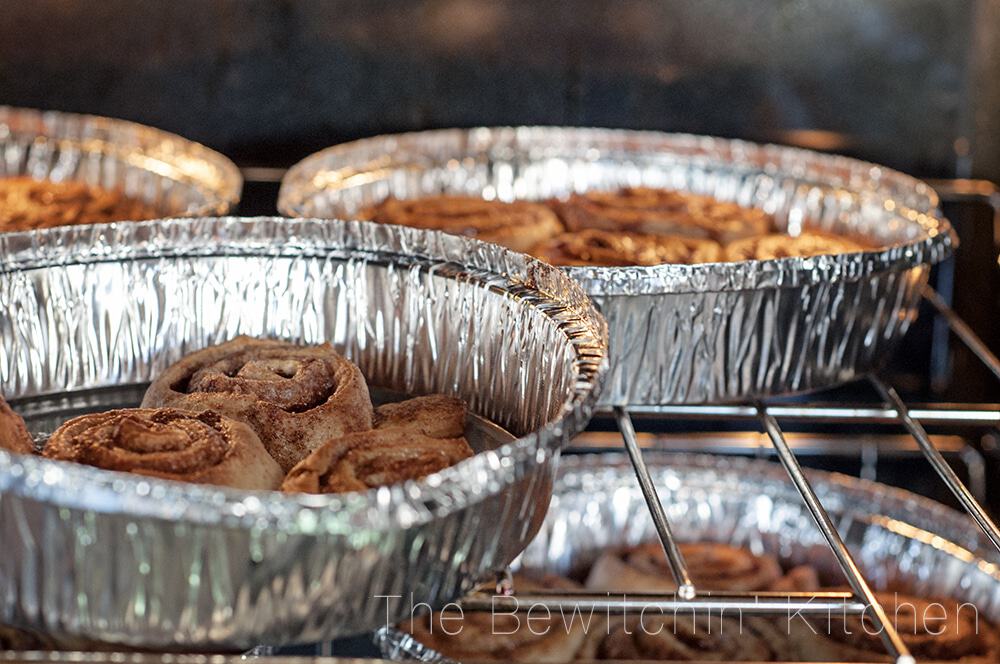 Before this, I have only made cinnamon buns once and they didn't turn out the way I liked them. Back in December my friend Megan told me about a particular recipe and how they come out perfect every time. Megan's baking is always spot on (I would know, I was lucky enough to receive her in our group's Christmas baking exchange) so I knew this had to be a dynamite recipe. After digging around the internet in frantic search for this perfect cinnamon rolls I found out the original recipe comes from The Pioneer Woman. No wonder they're so delicious. Have you ever visited her blog? If not, check it out BUT do so after you read this recipe because I guarantee, you will be on her site for hours.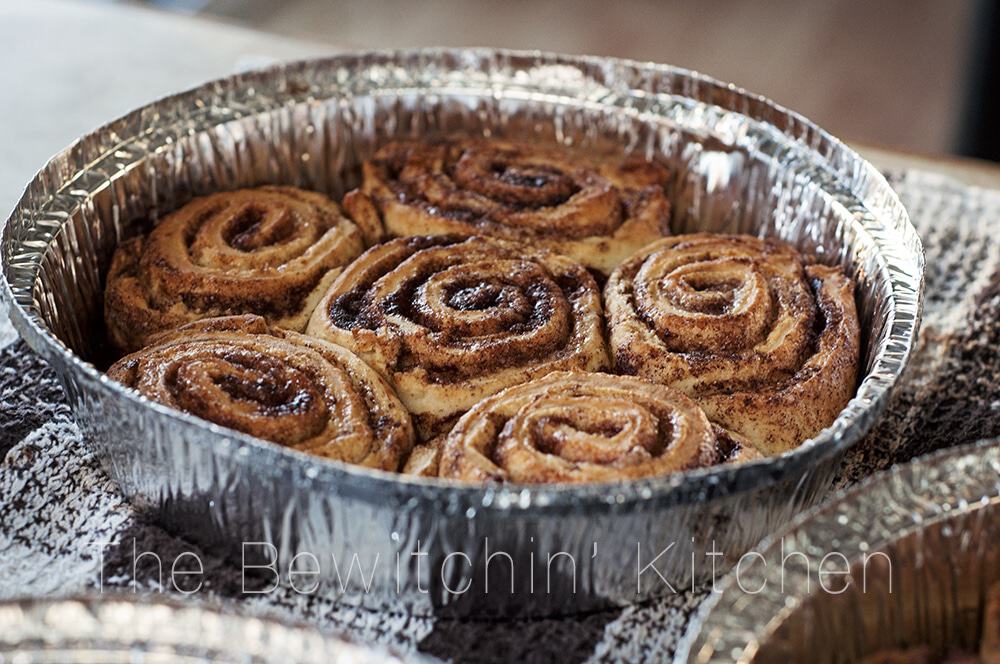 This is the best cinnamon bun recipe ever. Enjoy, and let me know what you think.
Updated: December 19, 2013. I made them again yesterday and updated the photos (they're much nicer, don't you think?). Also, these are great for making ahead of time and sticking in the freezer, I did it with the glaze and all. One more note: next time I make these I will double the glaze recipe. The current recipes does not cover every roll.
Best Cinnamon Bun Recipe Ever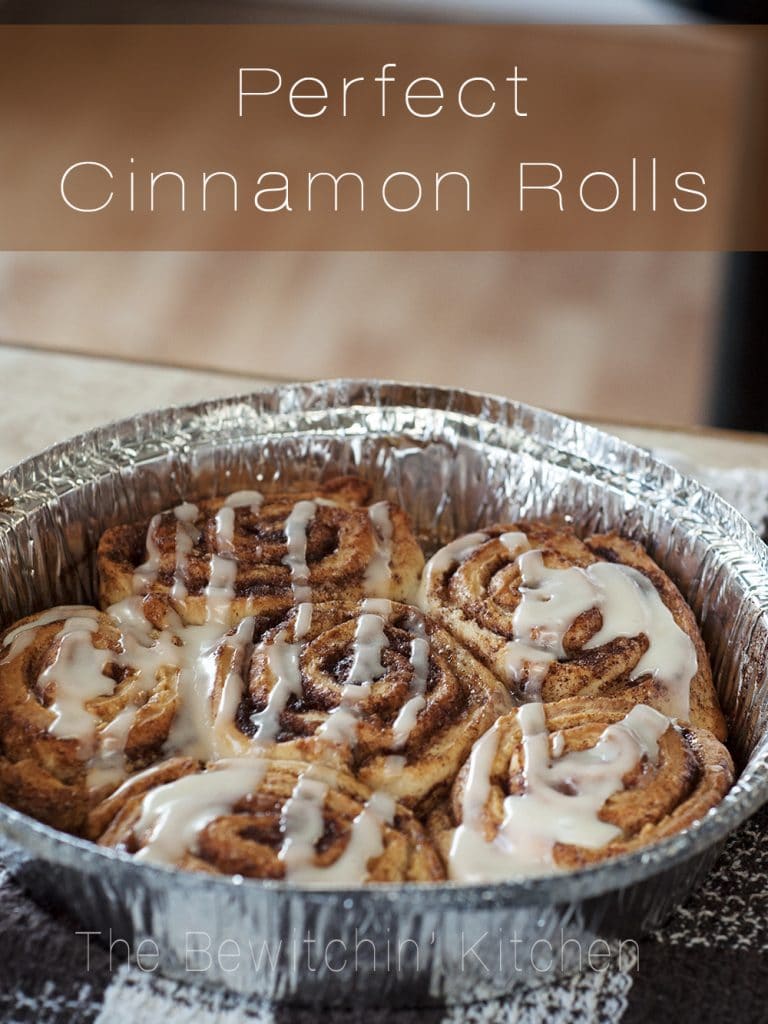 Best Cinnamon Rolls Ever
This recipe is halved from the original recipe by the Pioneer Woman. I used a disposable turkey roasting pan and it fit the majority of the rolls, the rest I put in a cake pan to bake. The original recipe makes approximately 8 round pans worth.
Servings 24 rolls
Calories 305kcal
Ingredients
For The Dough:
2 cups whole milk
1/2 cup vegetable oil
1/2 cup sugar
2 1/2 tsps dry active yeast 1 pkg
4 1/2 cups all purpose flour
1/2 tsp. baking powder
1/2 tsp baking soda
1/2 tablespoon salt
For The Filling:
1 cup melted butter
1/8 cup cinnamon
1 cup sugar
For The Frosting:
1 lb. powdered sugar
1 tsp maple extract
1/4 cup milk
1/8 cup melted butter
1/8 cup brewed coffee
Pinch of salt
Instructions
Preheat oven to 375 degrees

In a medium sized pot pour your milk, vegetable oil and 1/2 cup of sugar. You are then going to scald the mixture, your milk will be ready right before it begins to boil and it becomes foamy around the sides. Take off burner and let sit for at least 45 minutes.

When the mixture is lukewarm add your yeast and let it sit for a minute and you can see the yeast expand. Add four cups of flour and combine. Cover and let rise for an hour.

Add 1/2 cup flour, baking powder, baking soda, and salt and mix together. Now's the fun part.

On a floured surface, roll out the dough until about 1/4" thick. Take a pastry brush and brush the melted butter on. Spread the sugar out evenly on top of the butter and complete it with a showering of cinnamon.

Starting with the wide end, roll the dough tightly to you. Seal the seams and ends by pinching them. You will then take your pastry brush again and butter the pans you plan to make with. Take a knife and cut the dough into 1" pieces, laying them in the pan. Let rise for another 30 minutes. Bake for 15-20 minutes, until golden brown.

Immediately when you remove them from the oven, pour the frosting over them.

Frosting Directions:

Mix together all the ingredients in a bowl until smooth and pourable.
Nutrition
Serving: 1g | Calories: 305kcal | Carbohydrates: 52g | Protein: 4g | Fat: 10g | Saturated Fat: 6g | Polyunsaturated Fat: 1g | Monounsaturated Fat: 2g | Trans Fat: 1g | Cholesterol: 25mg | Sodium: 266mg | Potassium: 76mg | Fiber: 2g | Sugar: 32g | Vitamin A: 307IU | Vitamin C: 1mg | Calcium: 50mg | Iron: 1mg
Follow On Pinterest
Follow @bewitchinkitchen On Pinterest for more delicious recipes!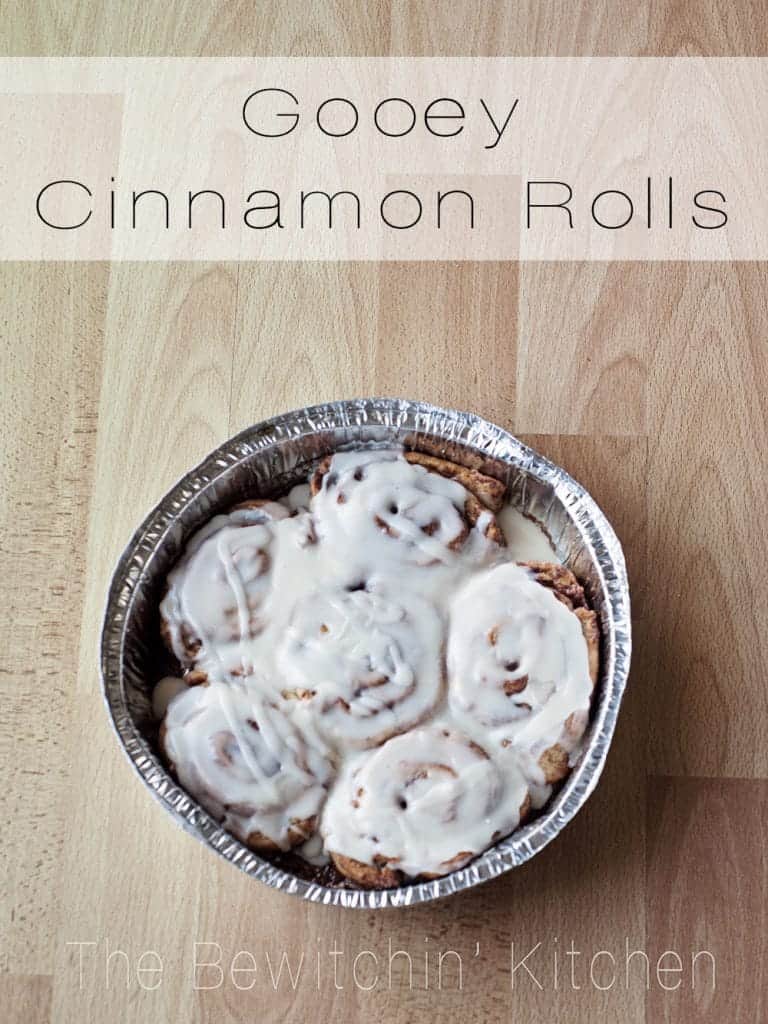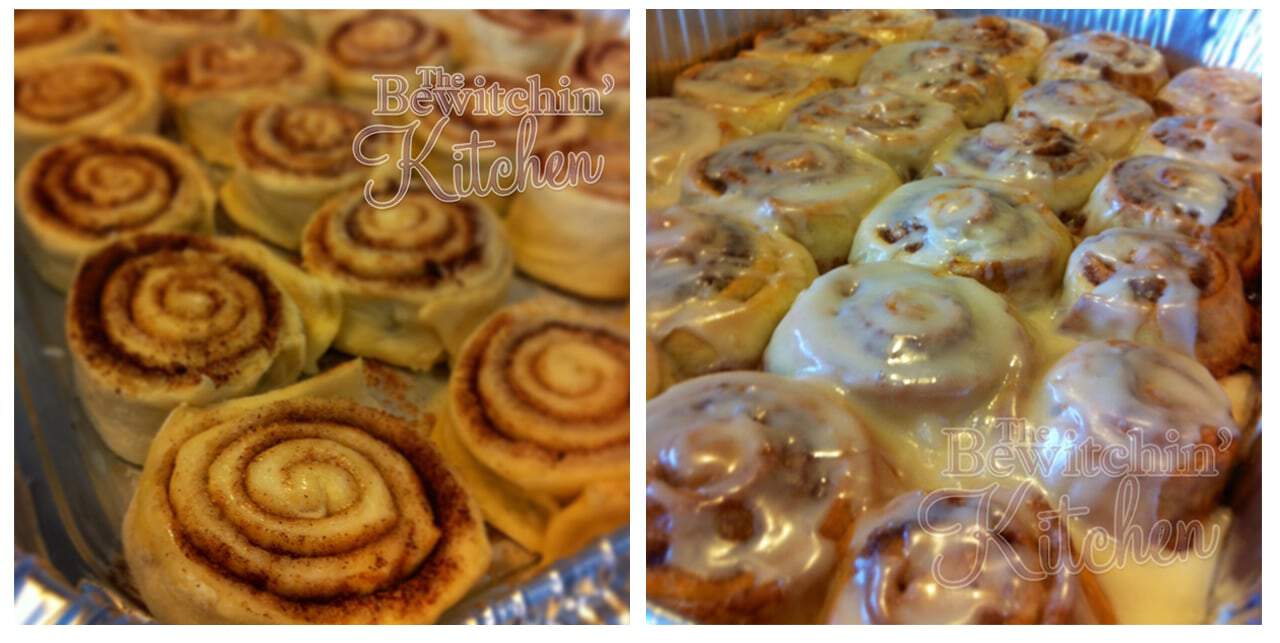 UPDATE (December 25 2014)
I made some slight adjustments and made these bad boys even that much more yummier. Check out these Maple Butter Cinnamon Rolls.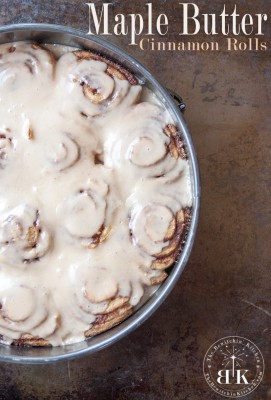 Looking for more great ideas? Click here to follow me on Pinterest!
Visit Randa | The Bewitchin' Kitchen's profile on Pinterest.