Quick Valentine's Day No Bake Truffles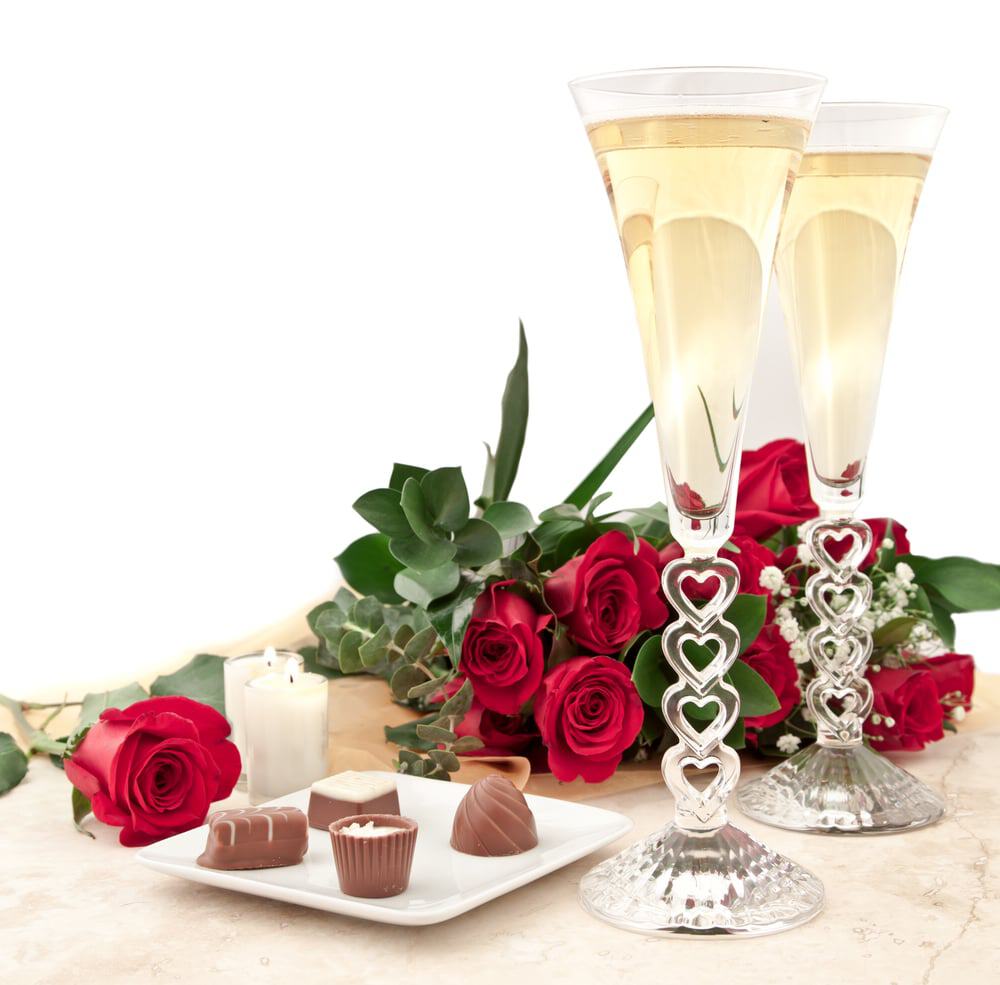 On a beautiful and inspired day such as the 14th of February each year we often give our loved ones sweets to represent the sweet and gentle feeling we have for them. It is a wonderful time of the year when we remind those we love that they are the world to us and not only our romantic interests but also our children and family. Too many people forget that love is an encompassing force that knows no bounds and no end as long as we let it within our hearts. Sometimes however with the way our lives go in this dynamic and turbulent world the stressful days take away the chance to prepare properly apart from buying what we can on the fly.

Lucky for us there are plenty of Valentine's Day-themed sweets out there when the day approaches but you may want to put that personal touch to what you have prepared that says "I love you and not just the commercial way". A fresh bouquet of red roses, for example, can be another sweet gesture that your loved one can surprise you with and contribute for the perfect Valentine's day atmosphere.
Quick Valentine's Day No Bake Truffles
This recipe is aimed at providing you with an opportunity to make something under an hour – just enough for you to be ready for your significant other's arrival to make that evening a special one. Before you begin you will need the following ingredients:
2 cups vanilla wafers, finely crushed to dust
1 cup almonds, toasted and finely chopped or crushed
1 cup powdered sugar
¼ cup corn syrup or alternately sugar syrup if unavailable
¼ cup maraschino cherries, chopped
2 tablespoons melted butter
2 tablespoons almond liquor
12 ounces (350g) melted white baking chocolate
Small Valentine's day candies (heart-shaped) – garnish
You can use the last ones on the list to decorate the truffles once they are made in a Valentine's Day spirit. Little red hearts work best as we are sure you find those during the season made of chocolate.
Line up your cookie sheet with waxed paper (commonly used in the production of these sweets to avoid the truffles from sticking to the pan). Get a large bowl and combine the ground wafers, powdered sugar, cherries, almonds, syrup, melted butter and the liquor. If your mixture has come out as sticky remember to chill it down for about an hour so you can shape the truffles.
Once the mix is ready for handling, make all of them into balls about 1 inch (2.5cm) in size. Carefully dip them in the melted white chocolate while letting the excess dip back into the pan you're using for the job. Place them on the cookie sheet while being careful not to damage them in the process. Let them stand and while the chocolate is setting remember to decorate them with the little hearts or if you don't have any just use red or pink chocolate sprinkles.
When they are done you'll have a quick surprise for your loved one that is both beautiful and very tasty, saving the day in the last minute before they arrive. We hope this recipe was useful to you and don't forget to combine the wonderful truffles with some hot chocolate for a truly chocoholic experience.
At last, but not least, do not forget that such a delightful sweet treat can be greatly accompanied by some of the other romantic gifts, which are inevitable part of that special day in the name of love, sweet-scented flowers and a bottle of champagne.
Bio: Amanda Johns is dedicated blogger and housewife. She is constantly searching for new sources of inspiration and motivation and she finds it in trying out new receipts and art of flowers. Therefore her current article is focused on another special treat that can be a perfect addition to a sweet-scented bouquetfor Valentine's day.
Image Source: Amanda Johns.