Maple Butter Cinnamon Rolls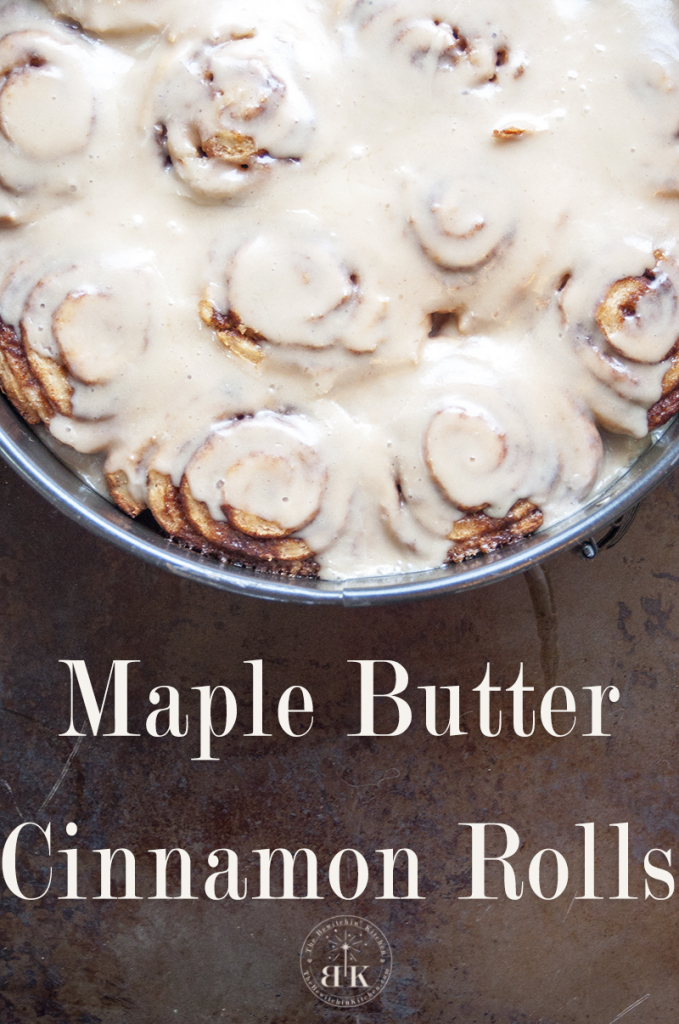 You know that moment when inspiration turns into something phenomenal? These Maple Butter Cinnamon Rolls are exactly that.

OUR LATEST VIDEOS
Maple Butter Cinnamon Rolls
Seriously. These are amazing.
Look at that! You cannot go wrong.
Every Christmas I bake up these Ooey Gooey Cinnamon Rolls that I posted a few years back. They're sinful and yummy. This year, on a whim, I switched up a few ingredients and added a couple things.
By doing those few simple swaps I made the best cinnamon rolls I have ever had in my life.
[ctt title="Tweet this to your friends%253A These are the best cinnamon rolls I have ever had in my life!" tweet="The best cinnamon rolls I have ever had: http://ctt.ec/M9lSm+ #christmasbaking" coverup="M9lSm"]
Maple Butter Cinnamon Rolls (Notes):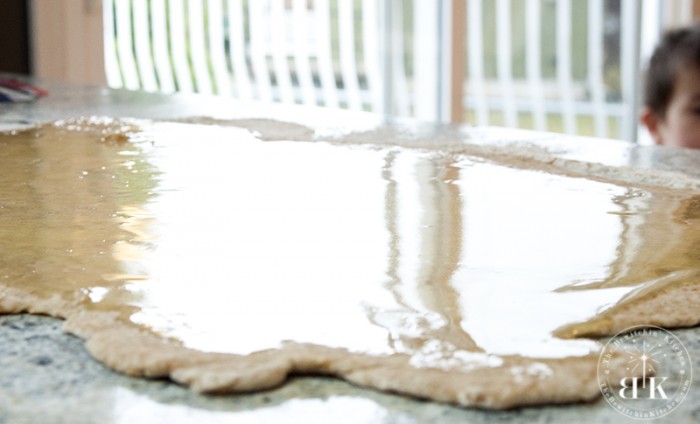 There is a lot of butter in this recipe. It's basically a lake of butter. Someone once commented on the previous cinnamon roll post and said that it was a waste of butter – no I assure you you want it all. The trick is when you pour the butter onto the dough, let it sit for a little bit. I poured and took a few photos and called it good.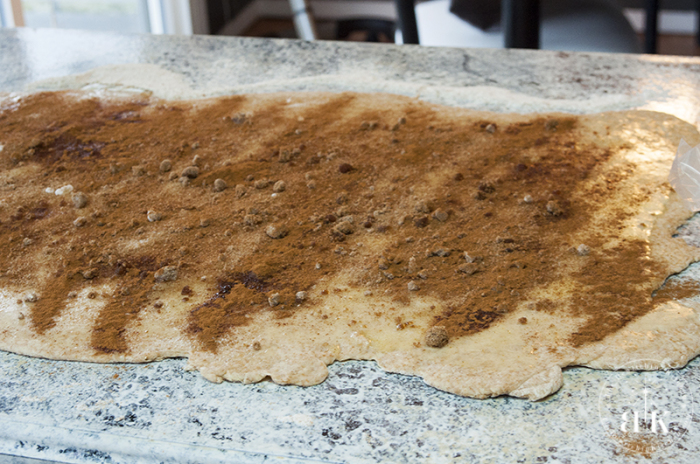 When I "dusted" the cinnamon and sugars on top of the butter, I took my hands and spread it around. Then afterwards, when I started to roll it the cinnamon mixture was coming off my hands and on to other parts of the dough. Perfection (and it makes an excellent hand exfoliant for when you wash your hands after).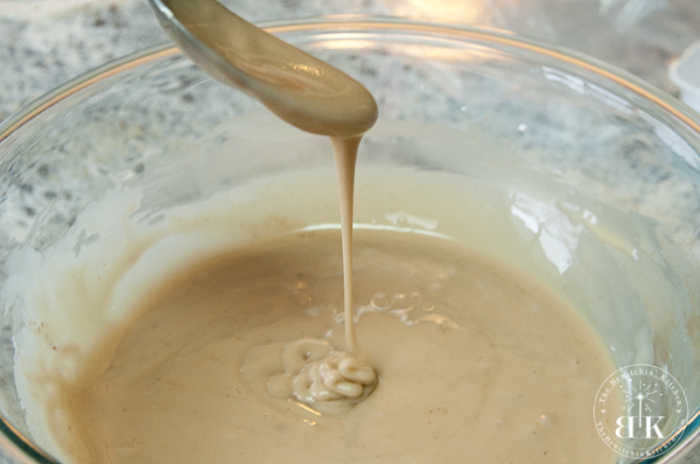 When you make up this Maple Glaze (which is from The Pioneer Woman, I just added some cinnamon). DO NOT make it ahead of time as you will just start eating it off the spoon. Make it five minutes before the Maple Butter Cinnamon Rolls come out of the oven and add the melted butter right before you pour. You want to pour this batch of deliciousness right when the rolls come out of the oven.
Oh. My. Word.
Okay I know you all want me to shut up and just pass on the recipe so here you go:
Maple Butter Cinnamon Buns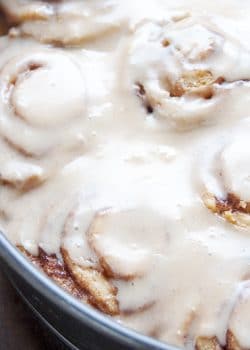 Maple Butter Cinnamon Rolls
The best cinnamon rolls you will ever have. Inspired and adapted from The Pioneer Woman.
Ingredients:
For The Dough:
2 cups whole milk
1/2 cup vegetable, canola or sunflower oil
1/2 cup sugar
1 tsp maple extract
2 1/2 tsps dry active yeast (1 pkg)
4 1/2 cups whole wheat flour (I know what you're thinking – trust me)
1/2 tsp. baking powder
1/2 tsp. baking soda
1/2 tablespoon salt
For The Filling:
1 cup melted butter
1/8 cup ground cinnamon for sprinkling
1/2 cup sugar
1/2 cup of brown sugar
For The Frosting:
1 lb. powdered sugar
1 tsp. maple extract
1/4 cup milk
1/8 cup melted butter
1/8 cup brewed coffee
Pinch of salt
Pinch of cinnamon
Directions:
Take a medium size pot and add your two cups of whole milk, oil and 1/2 cup of sugar. Scald the mixture. Basically you're just going to heat it right before a boil. The sides will become frothy. Take off the burner and let sit until it's lukewarm, it should take roughly 45 minutes.
Add 1 tsp of maple extract and then add the yeast and let it sit for a minute, you will see the yeast beginning to expand. Add four cups of flour and combine. Cover and let rise for an hour.
Add the remaining 1/2 cup of flour, baking powder, baking soda, and salt and mix together.
On a floured surface, roll out the dough until about 1/4" thick. Pour on the melted butter, and let sit for a minute. Next you will spread the sugars out evenly on top of the butter and complete it with cinnamon.
Now it's time to roll. Roll the down towards you. Seal the seams and ends by pinching them.
Grease a few pans (I used one large cake pan and a 9×9) with melted butter or spray.
Take a knife and cut the dough into 1" pieces, laying them in the pan. Let rise for another 30 minutes.
Pre heat oven to 375F while they're rising.
Bake for 20 minutes.
Immediately pour the frosting over the rolls.
Frosting Directions:
Mix together all the ingredients in a bowl until smooth and pourable
All images and text ©
.
When it comes to cinnamon rolls are you team frosting or team glaze?
FREE Recipe Binder
Are you constantly wondering what's for dinner?
When I don't meal plan I feel behind, and we usually end up ordering take out. This recipe binder will keep you organized and make life a little bit easier.