Chocolate Shot Glass with Gingerbread Cheesecake Filling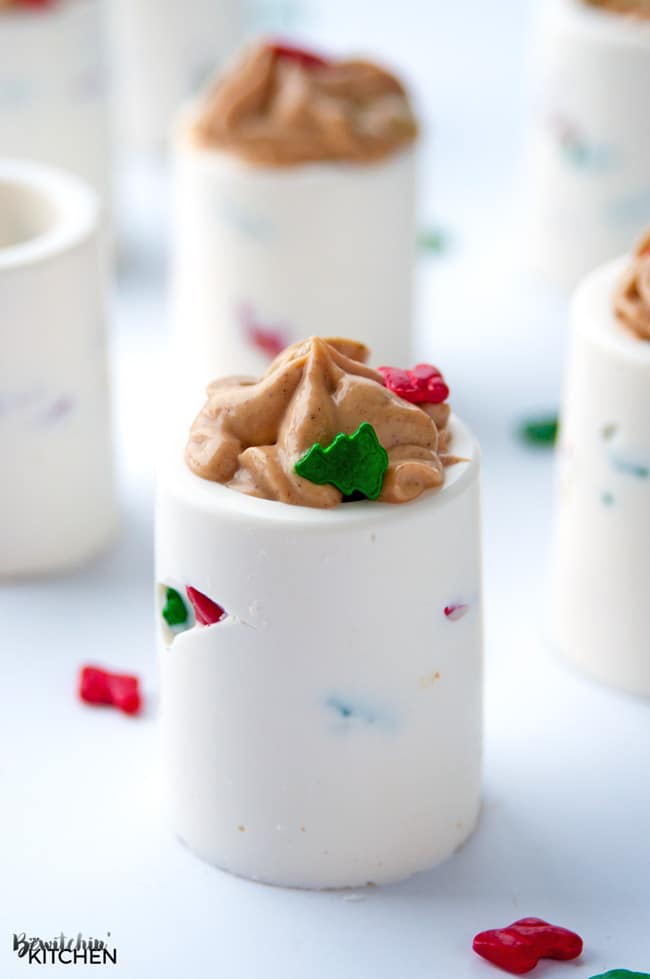 Chocolate Shot Glass with a Gingerbread Cheesecake Filling, these may be the coolest things I have ever made. The best part? They're so incredibly simple and easy to do.
I was walking through the aisles of Michaels when I decided to detour to the baking aisle and that's when I found this Wilton Shot Glass Mold
. I thought it was the coolest thing I had seen and since I had a special 50% coupon, I snagged that (plus some candy melts) and started brainstorming from there all the way through checkout.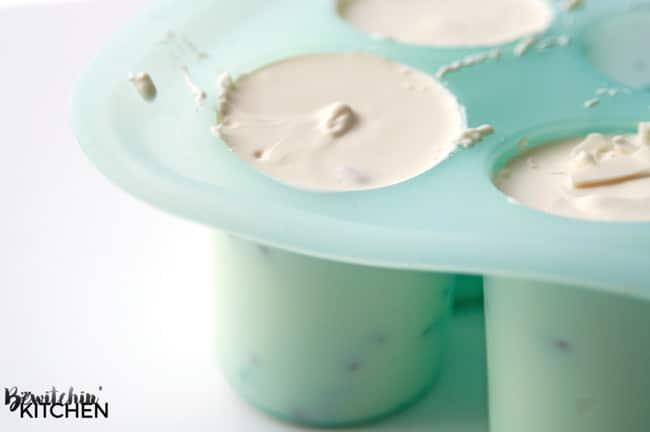 The day before I made a Gingerbread Dessert Dip and I knew that this would be a festive (and more importantly, delicious) way to spruce up the chocolate shot glass I had planned.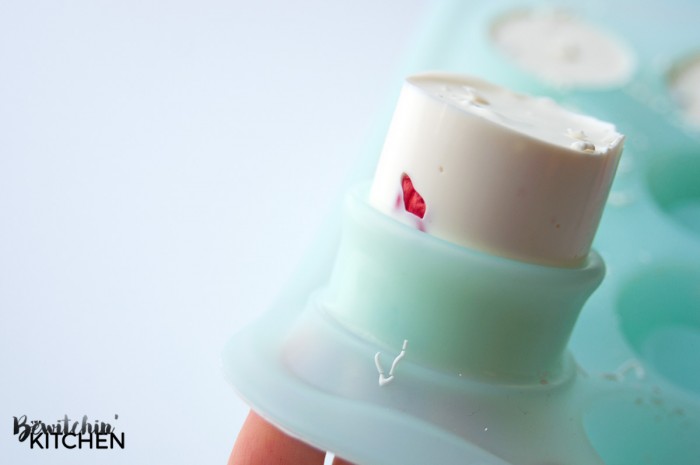 The molds were really easy to work with. I found that it was important to go around the edges with a spoon to break up the air bubbles from the sprinkles, I missed a few (see above photo).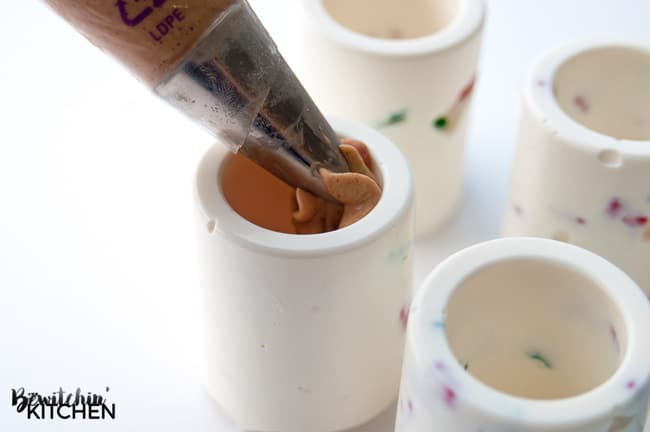 A tip I would recommend is to not add any sprinkles in the gingerbread cheesecake filling because when it gets stuck in the piping tip, it's a huge pain and the filling comes out weird.
I put together a video on the process.
Chocolate Shot Glass with Gingerbread Cheesecake Filling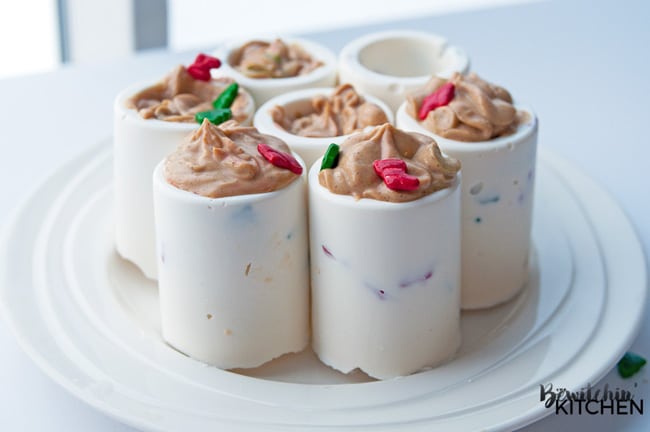 Okay enough chatting, here's how I made them:

Chocolate Shot Glass with Gingerbread Cheesecake Filling
Servings 8
Ingredients
1 1/2 bags Vanilla White Candy Melts
Gingerbread Cheesecake Filling
1 package of cream cheese softened
1/2 cup vanilla greek yogurt
1/4 cup Truvia Brown Sugar Baking Blend
3 tbsps fancy molasses
1 tsp cinnamon
1/2 tsp ginger
Optional: festive sprinkles.
Instructions
Microwave the vanilla white candy melts of 50% power for 30 seconds at a time. I did this for a total of a minute and a half. Stir in between, it may not look like it's ready but keep stirring and it should melt. You do not want these too hot!

Pour in the shot glass mold, place on a baking tray (to keep the surface flat) and pop in the fridge for at least an hour.

Take the chocolate out of the mold.

In a mixer combine the rest of the ingredients, place in a piping bag and fill.
Follow On Pinterest
Follow @bewitchinkitchen On Pinterest for more delicious recipes!
If you like these Chocolate Shot Glass with Gingerbread Cheesecake Filling why not Pin it? You can Pin this recipe by hovering over any image or by finding the Pinterest symbol at the bottom of this post or on the left-hand side.