Health and Fitness Apps That Rock My Socks
Here are some of my favorite health and fitness apps.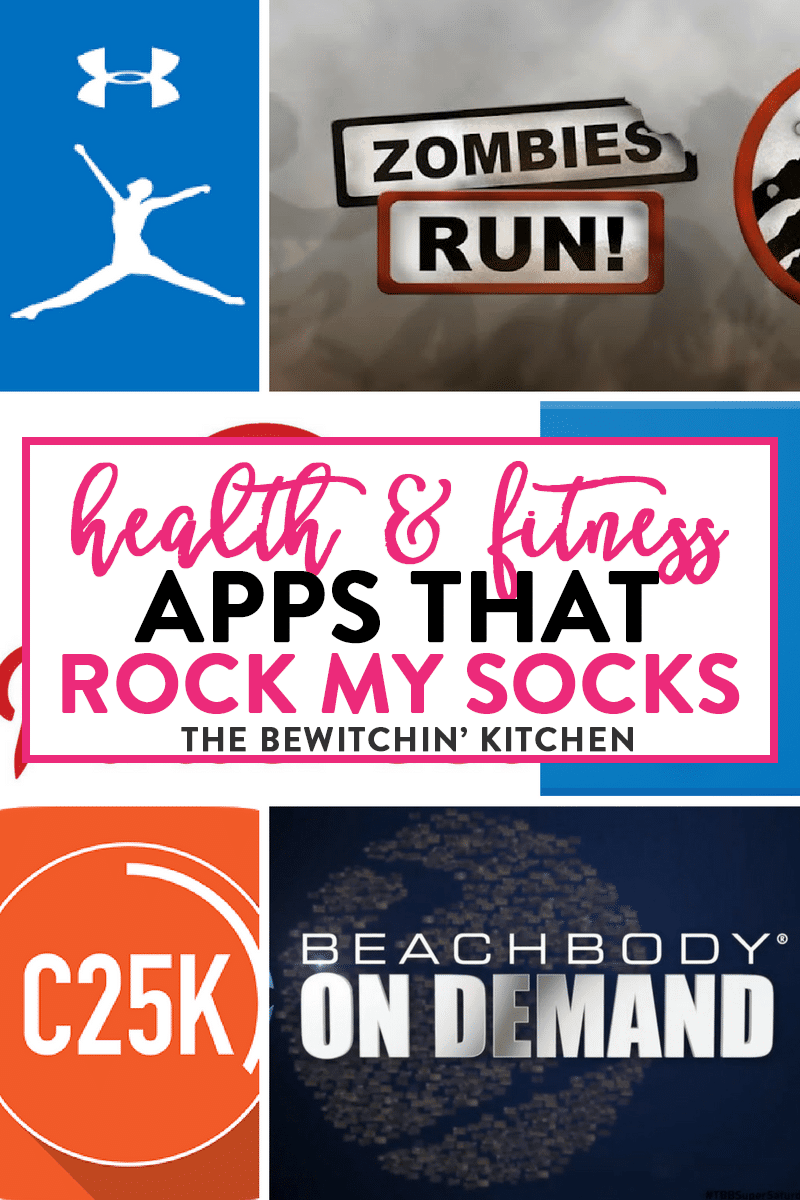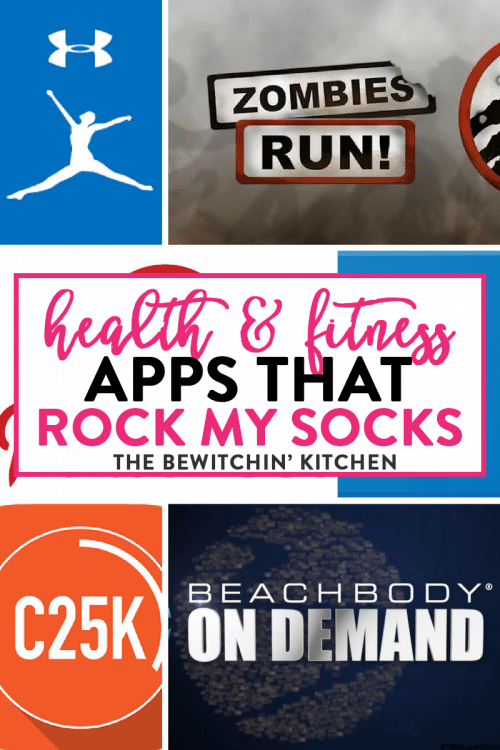 MyFitness Pal – I use this app every day. I have used it for years and have had a lot of success with it. Two years ago I wrote about how to use MyFitness Pal for weight loss success, be sure to give it a read. I also love that you add recipes from the web and log it, I have a tutorial on how to do that below. Using it on the app is also a similar process.
MapMyRun
– I use this more so in the summer. There is also Map My Walk as well and a few other variations.
Couch25K – I used this app a few years ago to learn how to run 5 K (I was only 3 weeks short before I quit – ugh), I have never deleted it. A few times a year, I'll turn it back on and give it a go. It's a fun fitness app to have.
Zombies, Run – I actually haven't tried this one, but my husband has. He said it was actually kind of fun. I'm all for ways to make running funner!
Instagram – I use this for motivation. I find that when I'm about to go off track and I log on to Instagram and search hashtags that go along with a program I'm doing or generic ones such as "#progressnotperfection", "#fitmom", etc that I will get back on track. You can also use it as inspiration for healthy snacks. There are quite a few accounts that share amazing recipes such as FitMenCook, Healthy Fitness Meals and FitLifeInspire.
Pinterest – I use this for motivation, inspiration, and education. I like to follow the health category and look for healthy recipes, inspiring transformations and to educate myself further. Be sure to follow me on Pinterest.
Elevate – I have only been using this one for a week and I love it. When we think of health and fitness we tend to forget about our brain strength. This is a fun way to train my brain!
Beachbody On Demand – I use this ever single day. I don't even pop in DVDs anymore because I have it all online in my library now. PS you can get a free 30 day trail to Beachbody On Demand, for a more in-depth look check out my Beachbody On Demand review. To save this as an app to your phone, go to BOD homepage and save it to your home screen.
21 Day Fix – even when I'm not following the 21 Day Fix or 21 Day Fix Extreme workouts I do what I can to stick to the portions of the container system. It's a great way to make sure you're hitting your food groups, ensuring proper nutrition and it still allows you to live life and enjoy wine or chocolate. The app is super easy to follow, just select your meal and container and it keeps track for you.
PVA Trainer -PVA Trainer offers FREE workouts and progress tracker! Easily track your progress and receive FREE workouts that are fun and simple to follow. Each workout comes with pictures, videos descriptions, reps, sets, rest, notes, and encouragement so that you know exactly what to do. Workouts can be home, gym or custom based to match your needs no matter where you are. Get it at the Google store or iStore.
My Cycles – Every woman should have this app, or an app like it.
Wunderlist – This is one of my favorite apps. I like to put my menu plan on here.
Podcasts – I listen to Podcasts often, usually for business reasons, but there many health and fitness podcasts you can listen to too.
If you like this, then you'll love these Gift Ideas for Fitness Lovers too!
What are your favorite health and fitness apps?
Are you more a pen to paper kind of person? Check out The Healthy Grail!