Super Easy DIY Wainscoting
This DIY wainscoting project is my favorite home renovation project that we have done. It's been a long time coming and I can't wait to share the results.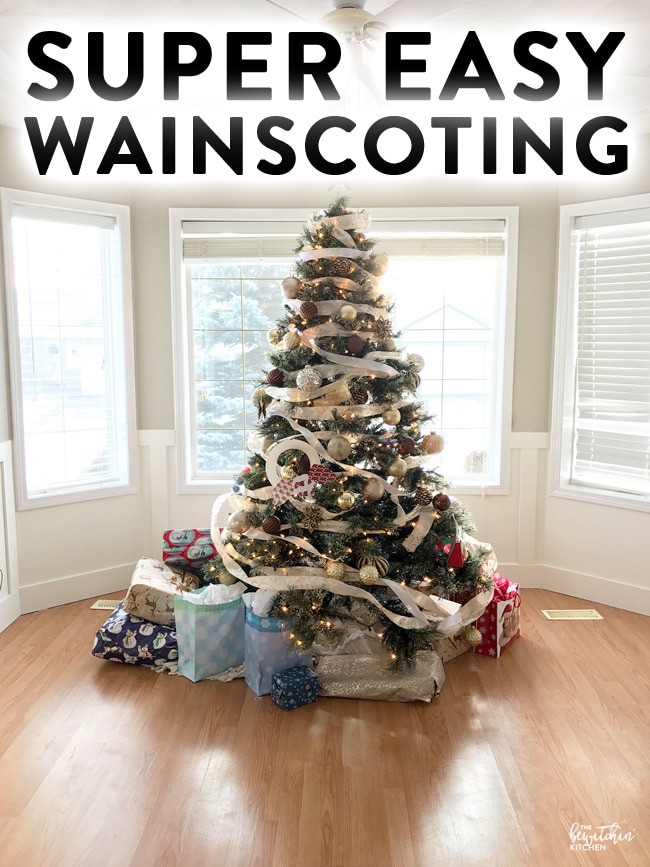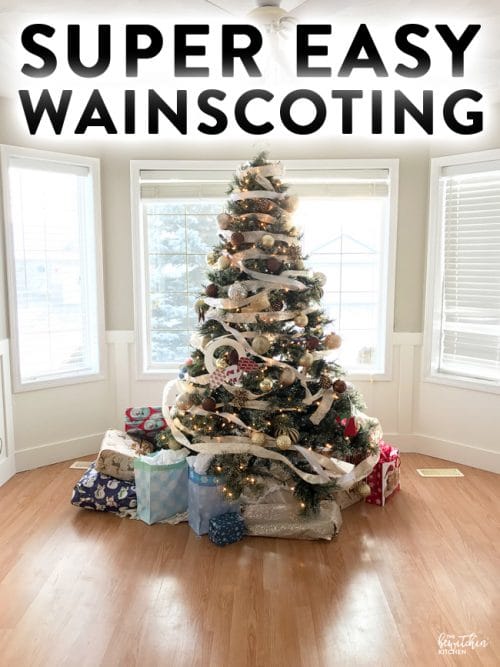 I'm not quite sure where to begin, I guess the beginning is always a good start. When we purchased this house in March and I knew that it was the perfect place to add some DIY wainscoting. We started the wainscoting in the hallway and the main living room back in the spring and then life happened. We didn't complete the last room until the end of November. I'm so relieved that it's finally done.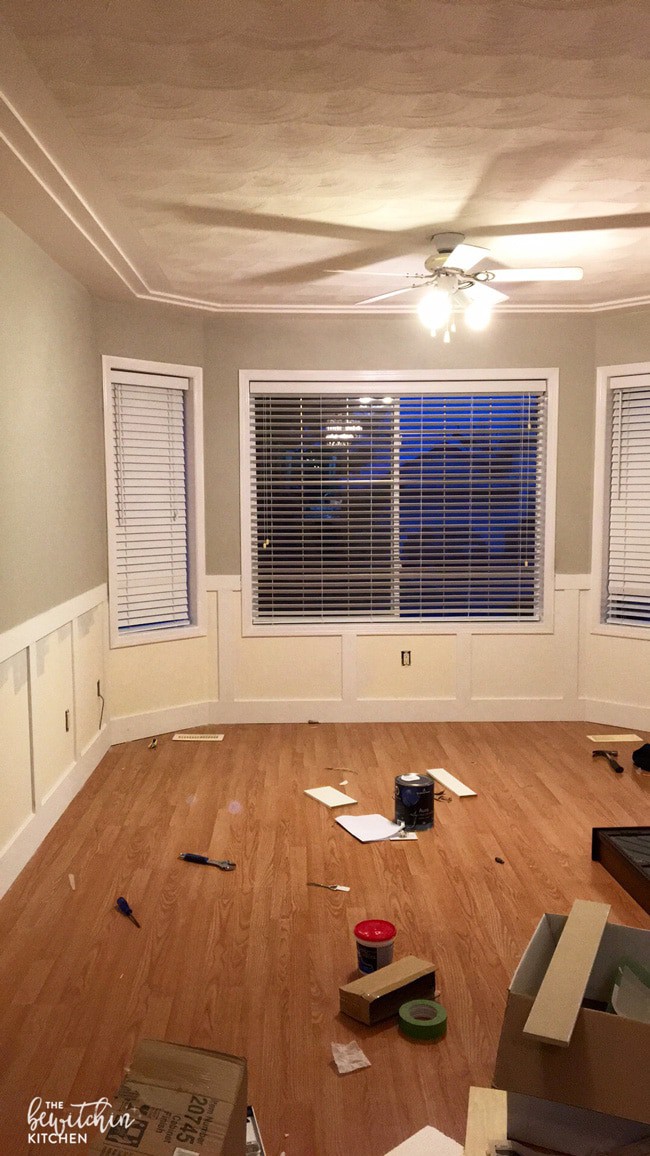 This room looked like this for months.
DIY Wainscoting
This post contains affiliate links for your convenience.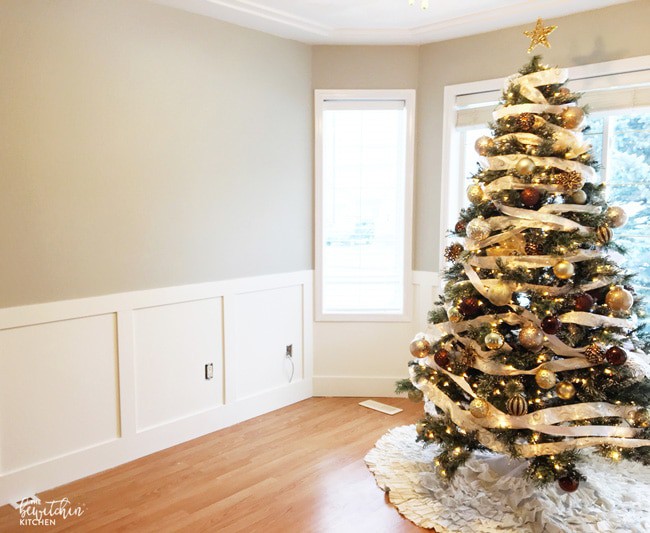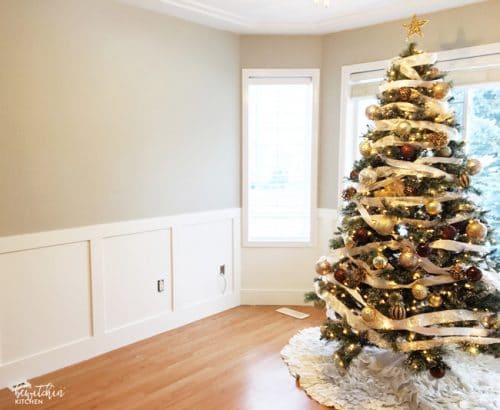 This project is easy, but it drags on. After the boards go up, that's when the work begins. Puttying, sanding, caulking, and painting. All four of those tasks are at the bottom of the favorite pile and (naturally) that is what I was in charge of with this wainscoting project. Wainscoting or board and batten? Honestly, I'm not sure. I have called it both.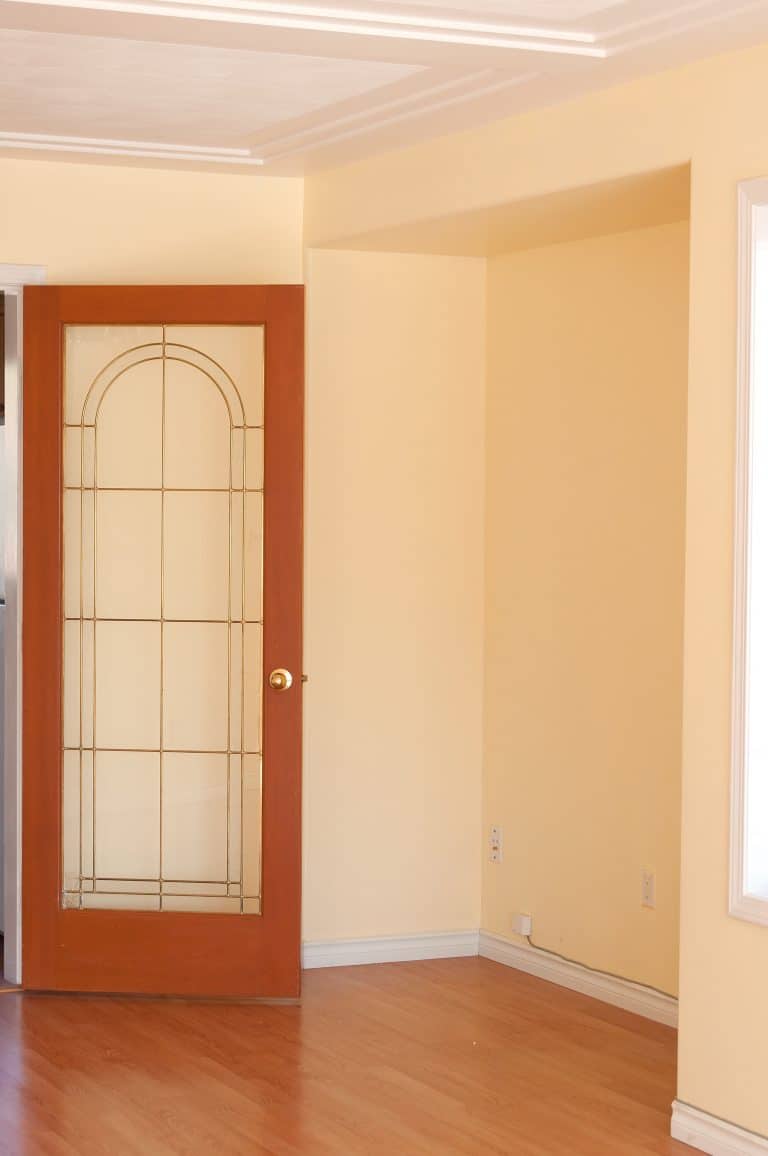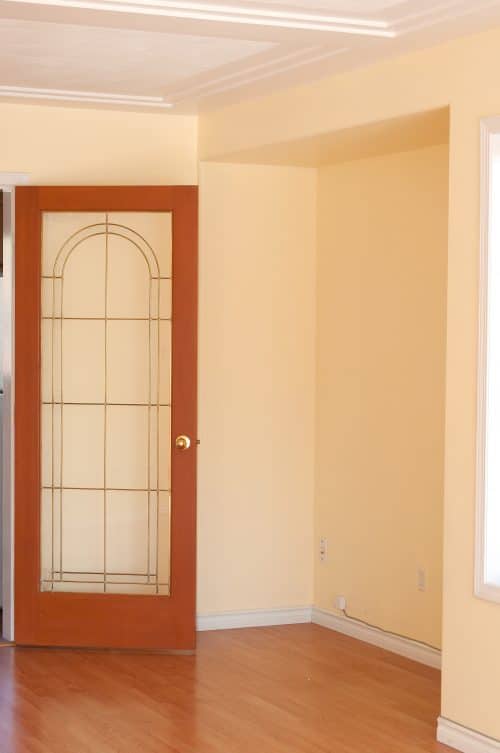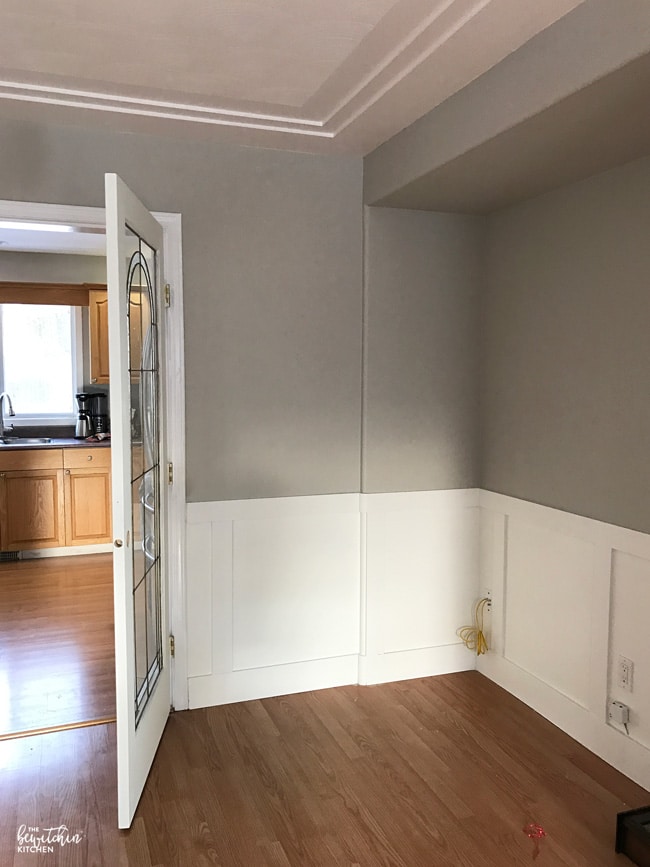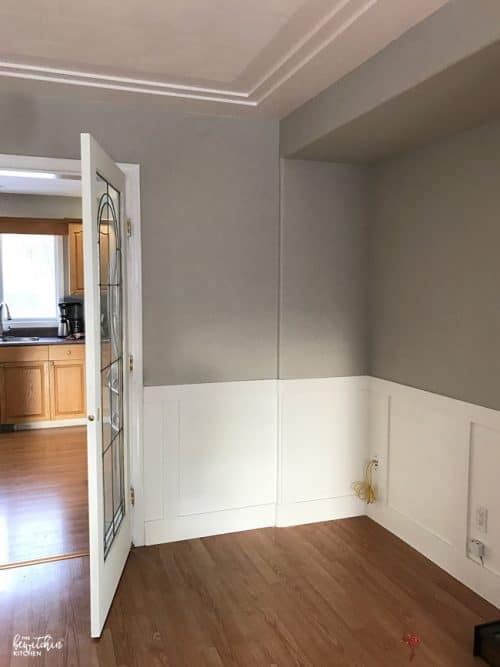 Another before and after. 
Wainscotting Supplies
Since our rooms will be different sizes, I can't say how many you will need.
3.5″ x .5″ primed boards (top piece and separators)
5.5″ x .5″ primed board (baseboard)
Putty 

I like this one because it goes on pink and dries white.

Paint – I used Benjamin Moore's, Cloud White.

My walls in the main living room is Revere Pewter, the hallway is Classic Grey.
TBK's Pro Tip: I used both the Ben line and the Aura line in my rooms. Go with Aura. You save so much time.
How I did it:

Spacing
Floor to top of wainscoting: 36″
Spacing in between: 24″
In all honesty, I have to just say we wung it. We didn't do anything formally, we put up the boards, decided what looked good to us and went for it. That was the most difficult part of this wainscoting project: going for it. PS -> not everything is perfectly 24″ in between, there were a few we had to adjust.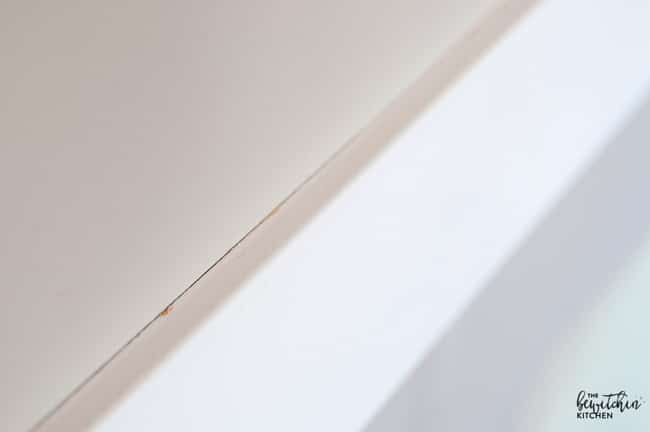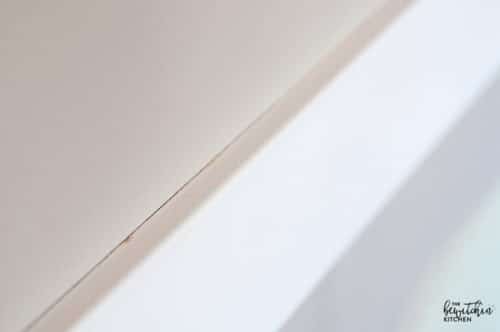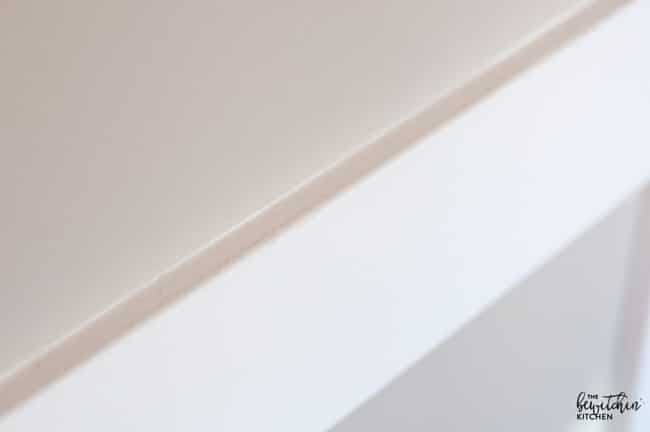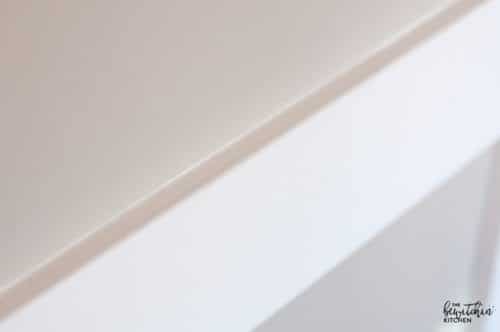 Caulking is the savior of this project. As you can tell with the above two photos, it fills the cracks and makes everything look seamless. Use the putty on the nail holes (and any dings in the walls or the wood) and fill the gaps and cracks with caulk (just make sure it's paintable).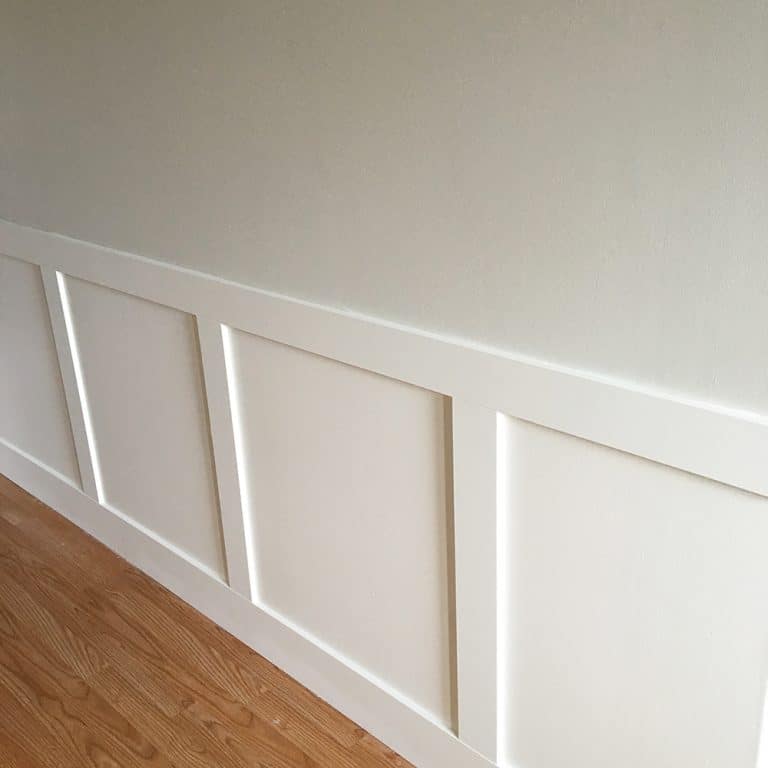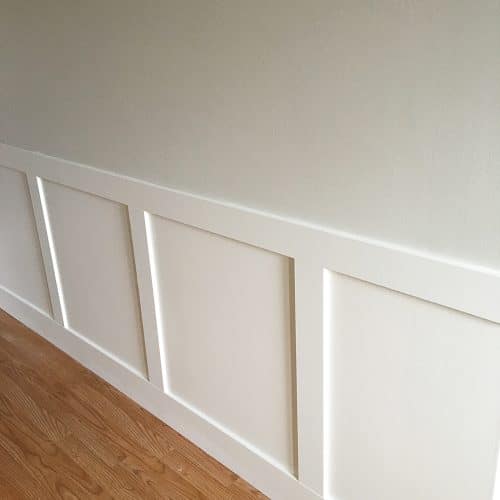 In both living rooms, the Cloud White wainscotting is paired with Benjamin Moore's Revere Pewter. In the hallway, it's paired with Classic Grey (see above photo).
I hope this post made sense! It's hard for me to put into words what I did, but I wanted to give you the dimensions and tell you my secret: JUST DO IT! Go for it, and try to have fun doing it.
More DIY house projects I've done: 
Painting Kitchen Cabinets
Painting Kitchen Countertops
Home Office Makeover
Bedroom Makeover
DIY Kitchen Renovation
How to stain a deck