Healthy Chicken Vegetable Soup
February is heart month and to support a healthy heart I took some of the best ingredients for heart health and combined them into this Healthy Chicken Vegetable Soup.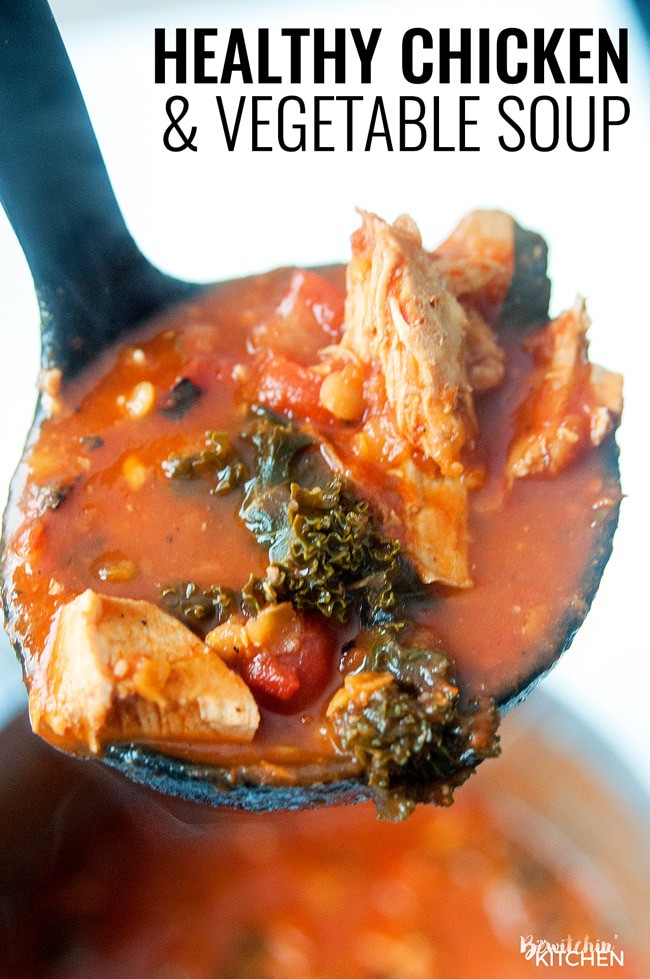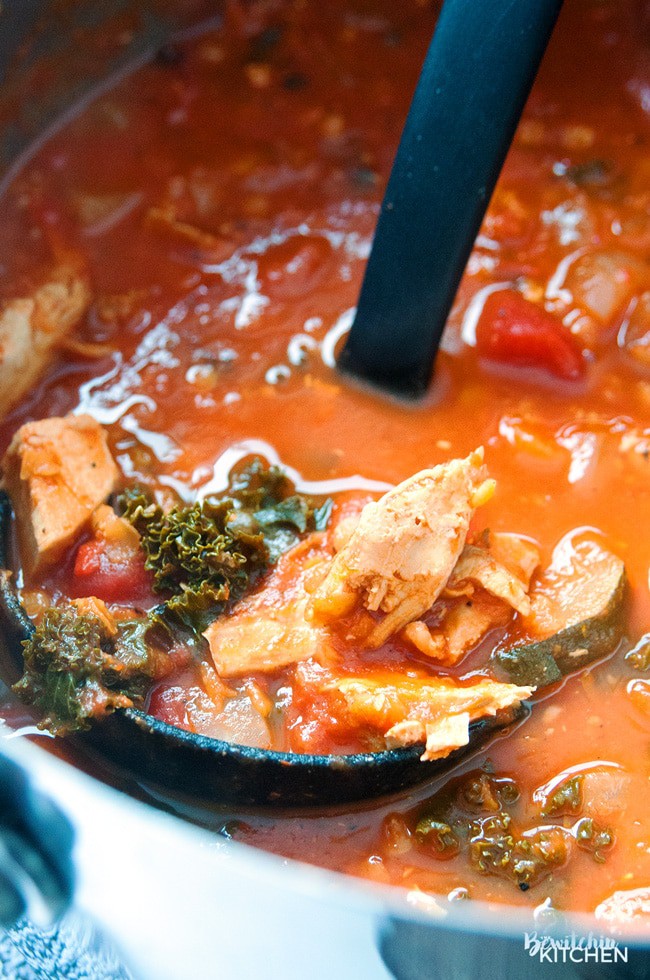 Heart-Healthy ingredients in this recipe:
Olive Oil
Garlic
Carrots
Zucchini
Tomatoes
Lentils
Kale
Red wine
Chicken
That's a lot of super ingredients for your ticker! Don't forget to enjoy some dark chocolate for dessert (another heart-friendly food).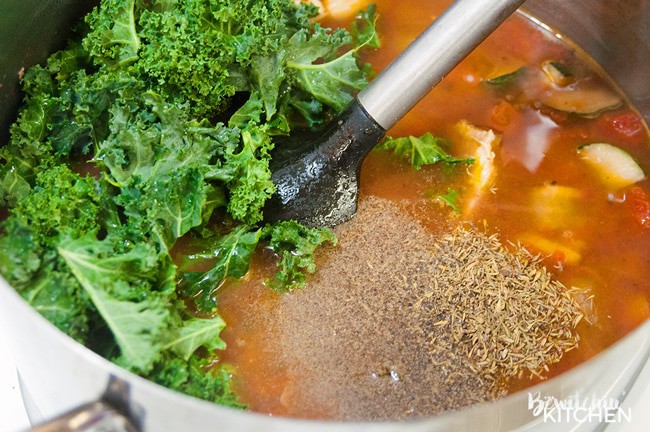 This Healthy Chicken Vegetable Soup is so easy to make, especially when you have pre-cooked Canadian chicken on hand. I've mentioned a few times now that once a week I cook up a batch of chicken breasts to make dinners during the week easier. Doing this keeps my health goals on track, I have a clean protein ready to go and keeps my heart healthy.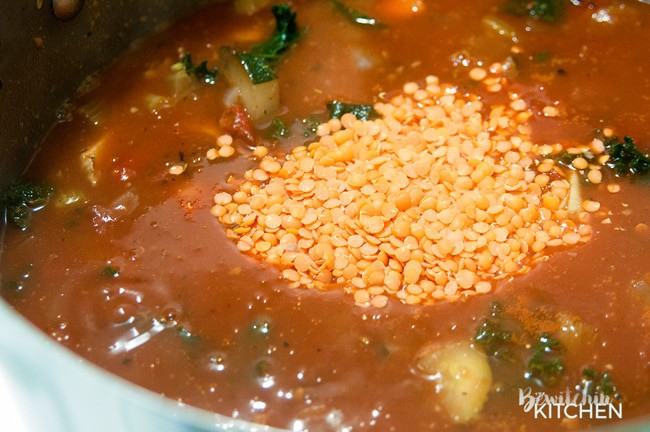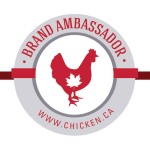 Speaking of a healthy heart, my heart goes to Canadian chicken. It's incredibly important to me that my chicken comes from Canadian Farmers. These farmers are supporting their families and carrying for their chickens like how I would. It's easy to seek out for Canadian Chicken at the grocery store, just look for the Raised By a Canadian Farmer logo.
Keeping chicken Canadian not only helps our economy but helps the families who raise the chickens. Want to meet your Canadian Farmers? See who they are here.
Healthy Chicken Vegetable Soup: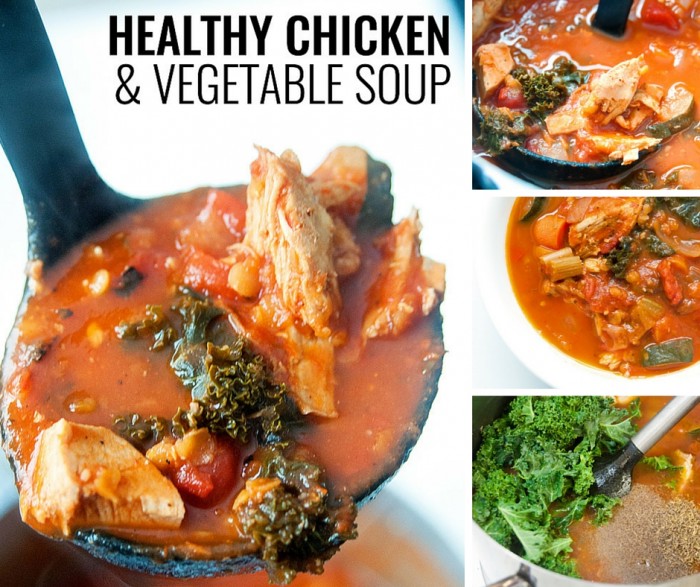 BEST SOUP EVER TIP: add lemon juice. It adds that extra zing that sometimes goes missing. I was making this recipe while chatting with a friend and she brought it up. I did something similar with this recipe for creamy cauliflower dill soup by adding apple cider vinegar.
This recipe makes a lot, so make sure you have a larger pot. I like this set from Amazon.

Healthy Chicken Vegetable Soup
Ingredients
2 tsps olive oil
1 onion chopped
2 stalks celery
1 cup chopped carrots
Sprinkle of sea salt
1 zucchini
2 tsps minced garlic
1/4 cup red wine
4 cups chicken broth
1 can fire roasted tomatoes
1 14 oz can crushed tomatoes
2 cups kale ribs removed
2 cooked chicken breasted chopped
1/2 cup split red lentils
1 tsp thyme
1/4 tsp pepper
Squeeze of lemon juice about 1-2 tbsps.
Instructions
Heat olive oil over medium heat in a large pot.

Add the onion, celery, carrots, zucchini, garlic and sea salt. Stir around until all water has evaporated from the zucchini, onion is translucent and everything is tender.

Add the red wine and let it reduce.

Add fire roasted tomatoes, chicken breast and chicken broth. Stir until it begins to boil.

Add kale and red lentils.

Let simmer on low for roughly an hour (covered).

Add lemon juice, stir and serve.
Follow On Pinterest
Follow @bewitchinkitchen On Pinterest for more delicious recipes!
Want more healthy recipe inspiration? Check out and follow the Chicken Farmers of Canada on the follow social profiles: 
Facebook
, 
Twitter
,
Instagram
 and
Pinterest
.

Disclosure: I am participating in the Chicken Farmers of Canada campaign managed by SJ Consulting. I received compensation in exchange for my participation in this campaign. The opinions on this blog are my own. This also includes affiliate links.