How to Make Corn Tortillas
I recently learned how to make corn tortillas and not only were they everything I was hoping for, they were also super easy to make.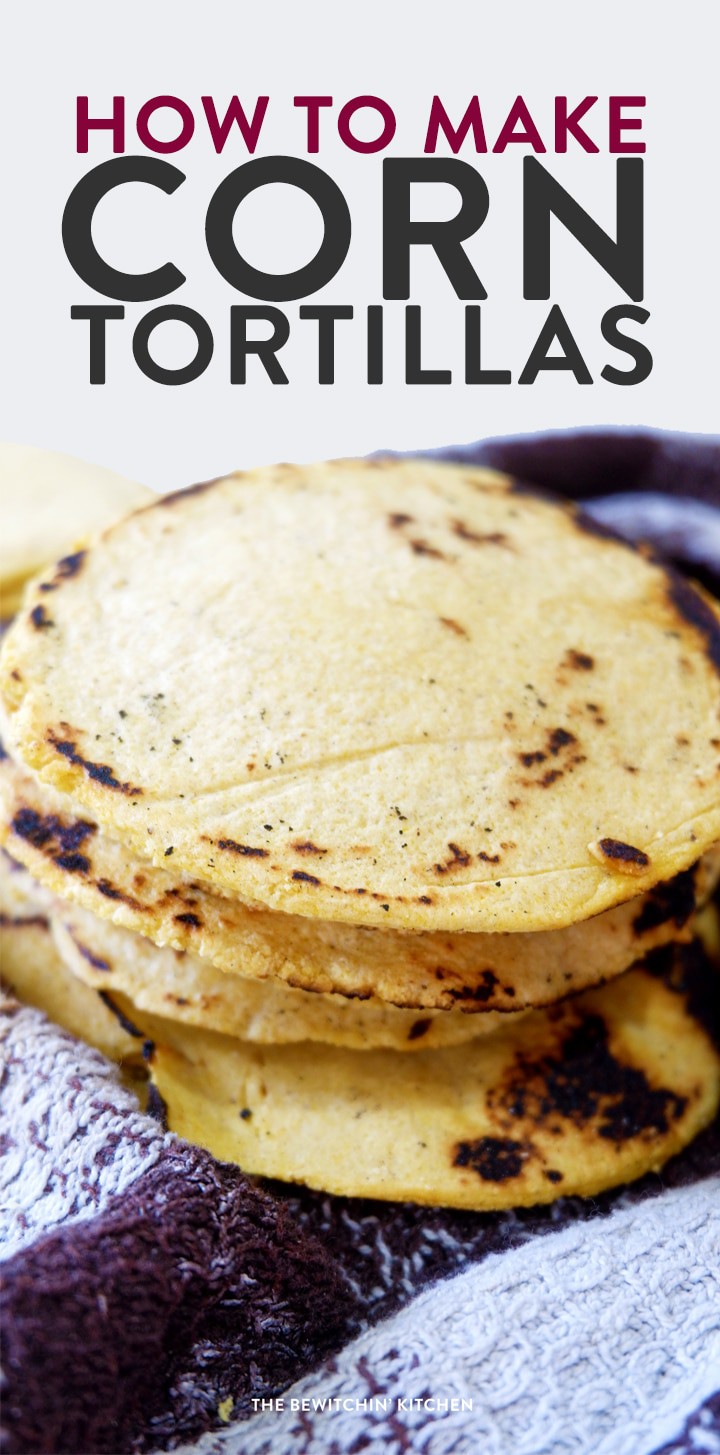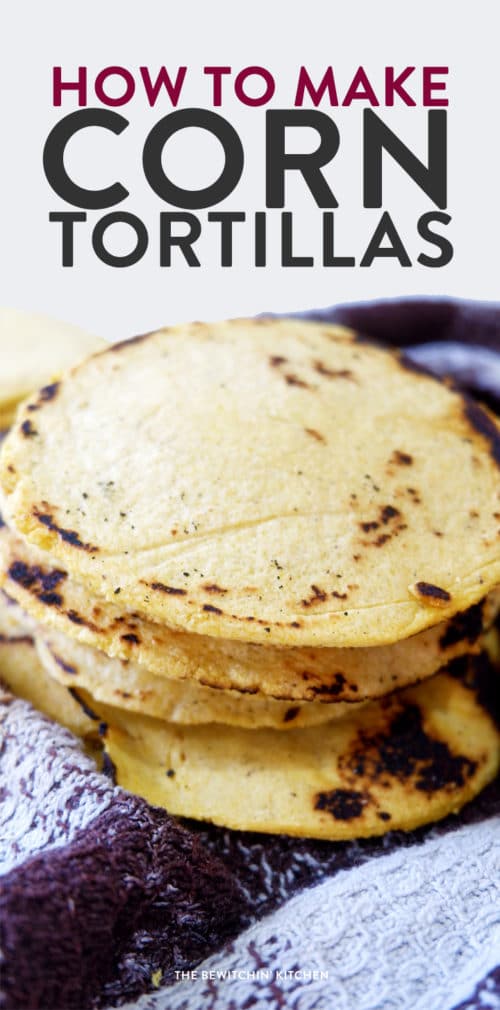 How to Make Corn Tortillas
Want to know how I learned? I read the back of the Bob's Red Mill Masa Harina package. Who would have thought there were ways to learn things that weren't online? It actually felt good to not be hovering over a computer while I was cooking, you guys should see my Macbook – it's covered in stains and food. Ahh, the life of a food blogger. If I'm not following a recipe, I'm creating them and have my computer handy so I can type it in the notes, which usually means I have messy hands and I try to not dirty the keys but they end up getting a little messy.
Making corn tortillas is easy: some masa harina, a little salt, and a little water. Let it sit and flatten with a tortilla press. Grill in a pan for 2 minutes and you're done!
What's Masa Harina?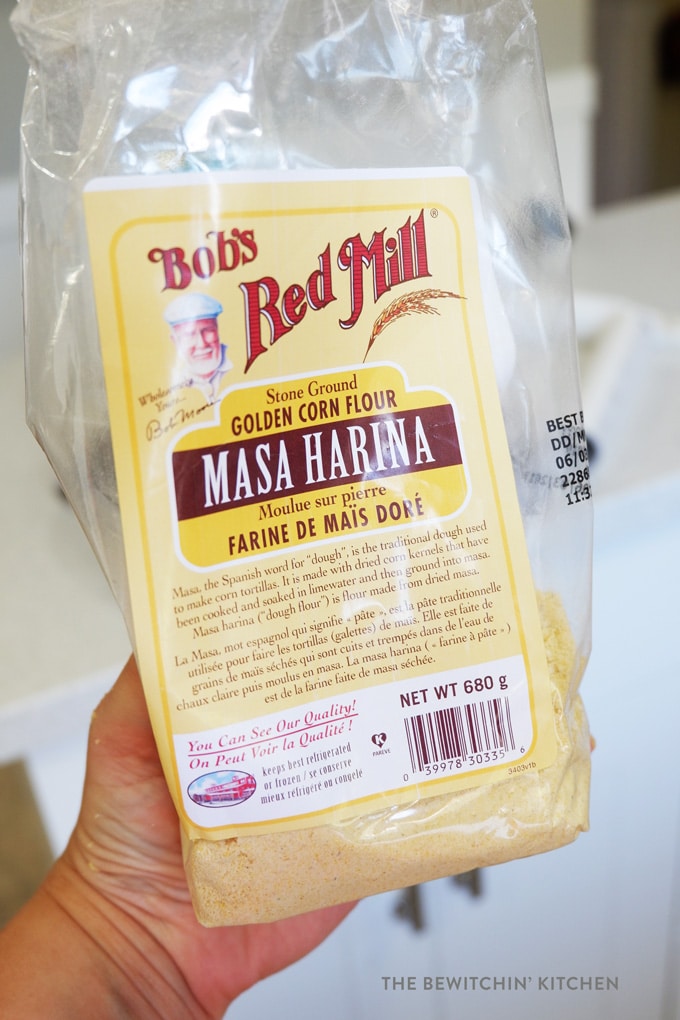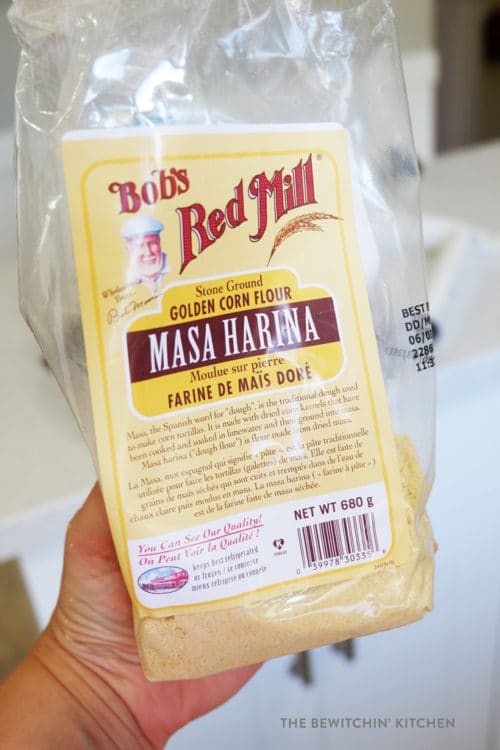 Masa Harina is stone ground corn that's vegan and gluten-free. You can make tamales and gluten free tortillas form them. Essentially, it's dried corn mixed with lime water.
"To make masa harina, field corn (or maize) is dried and then treated in a solution of lime and water, also called slaked lime. This loosens the hulls from the kernels and softens the corn. In addition, the lime reacts with the corn so that the nutrient niacin can be assimilated by the digestive tract." – How Stuff Works
I bought the Bob's Red Mill Masa Harina off of Amazon, as my local grocery store didn't have it.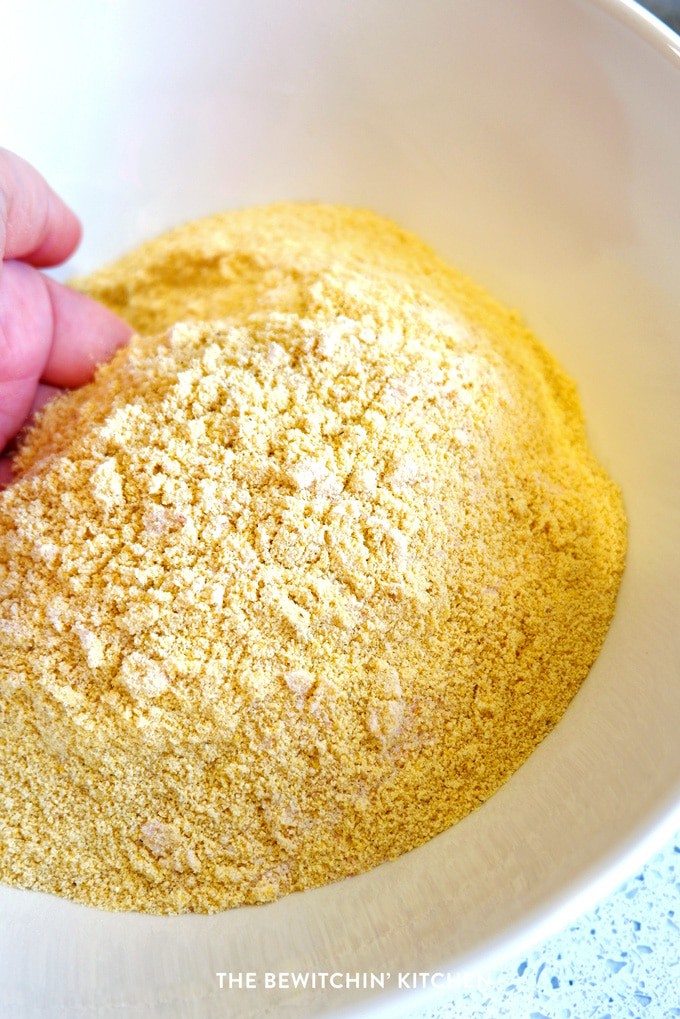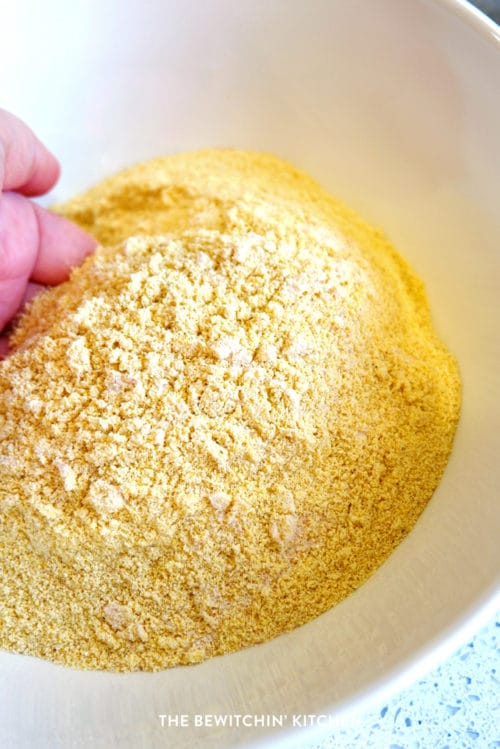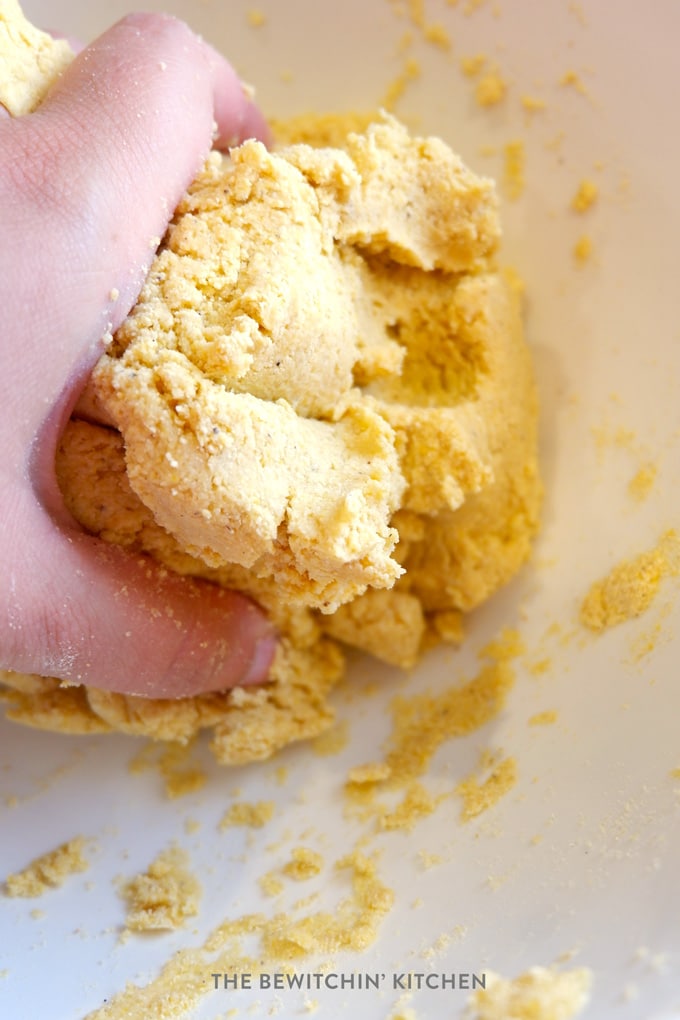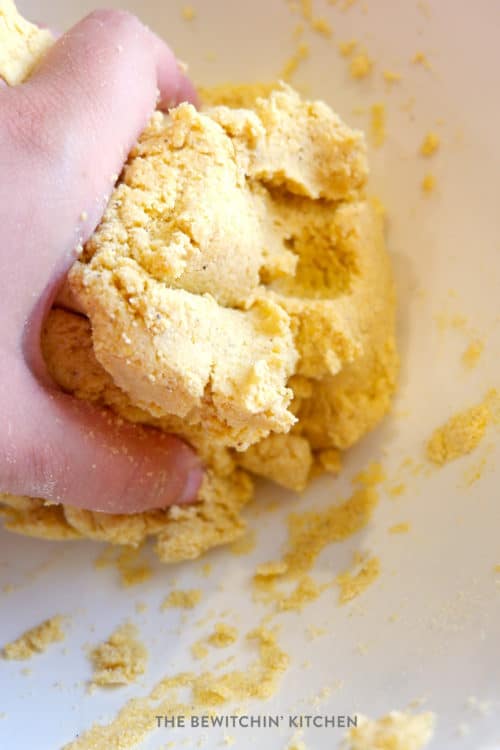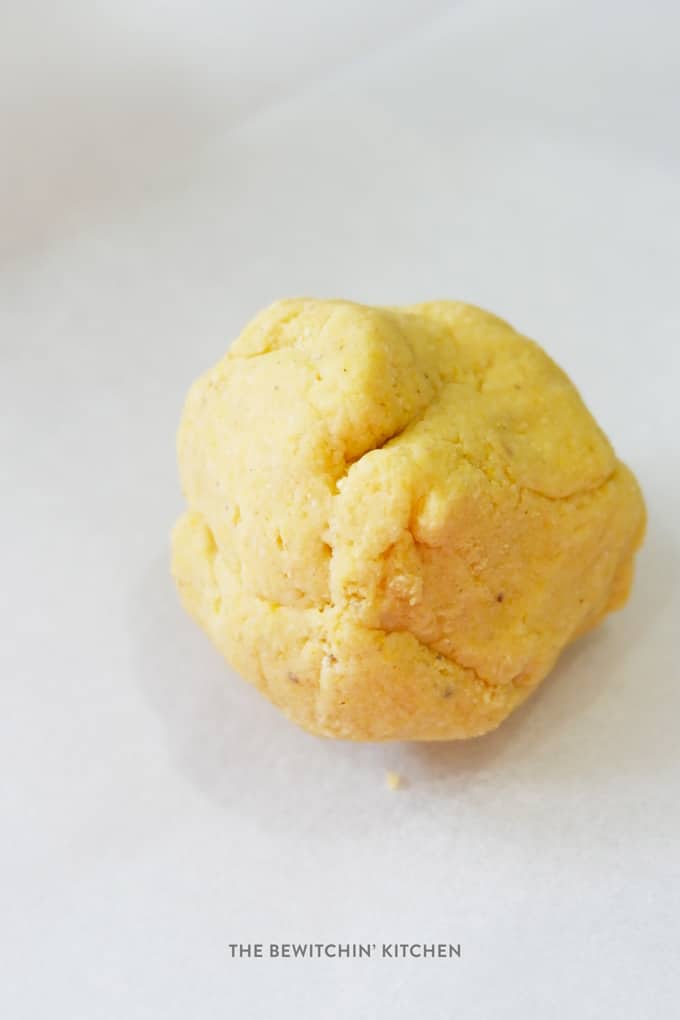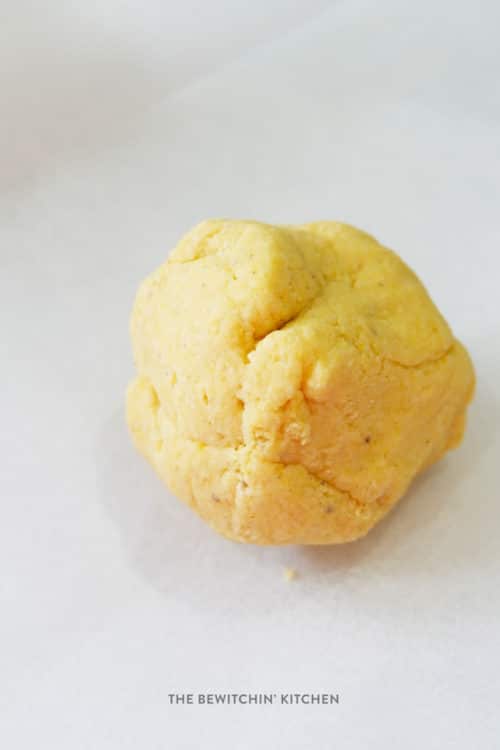 Homemade Corn Tortillas
Homemade corn tortillas are crazy simple to make. I love that they're gluten-free and they're now a staple in my house, even my picky eater ate these up!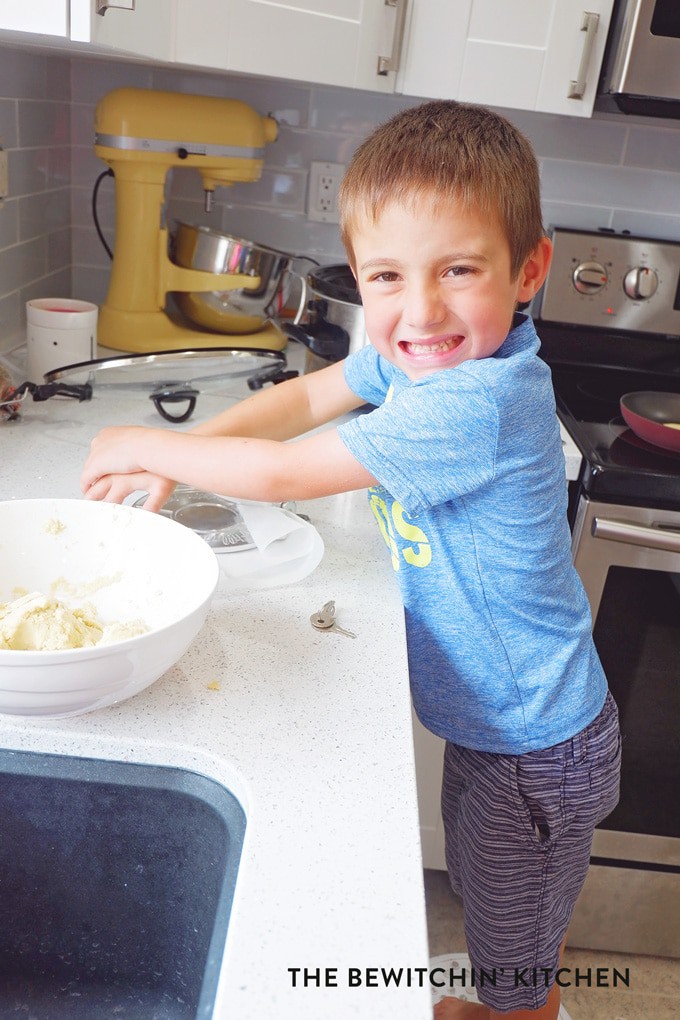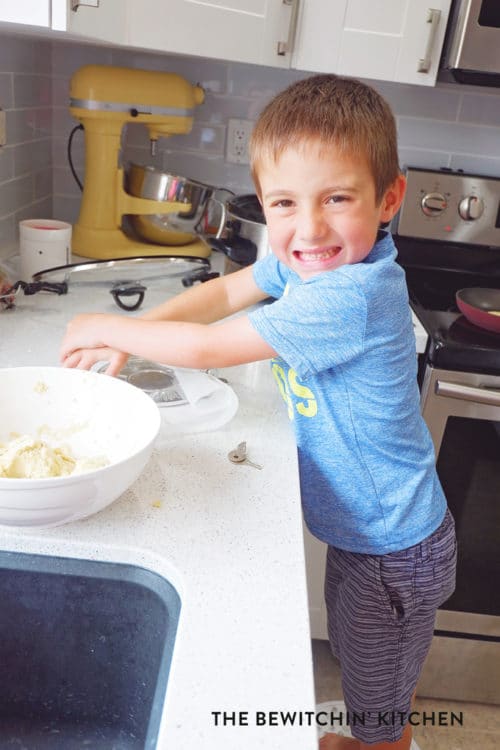 Supplies needed to make homemade corn tortillas:
Bob's Red Mill Masa Harina
Tortilla Press – I recommend an 8-inch tortilla press. I have a 6 inch and found that I don't have enough space to press.
Parchment Paper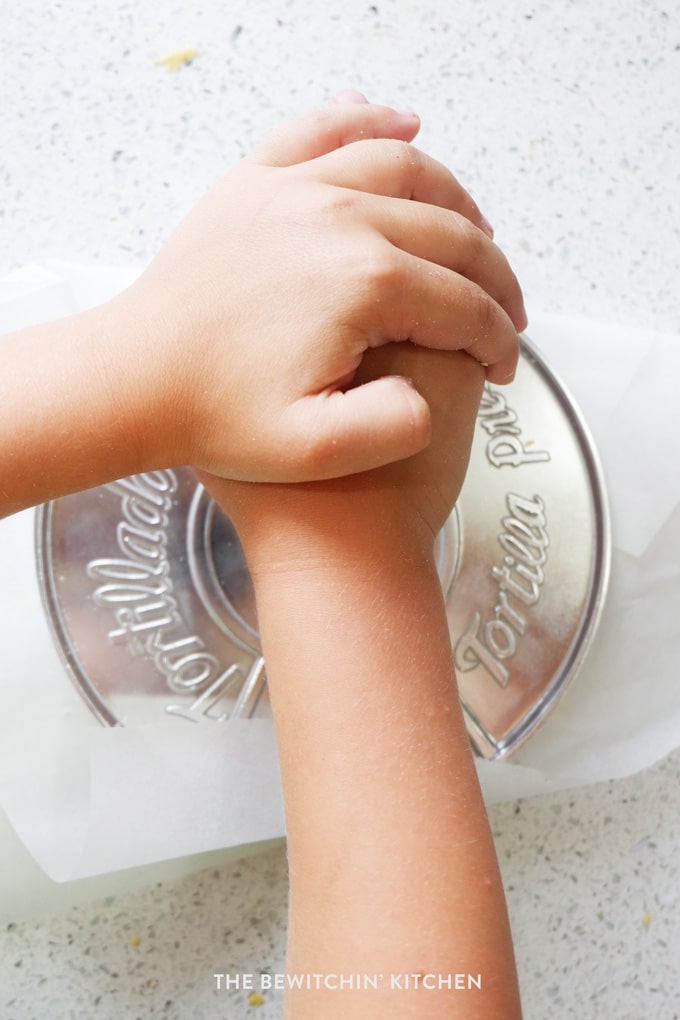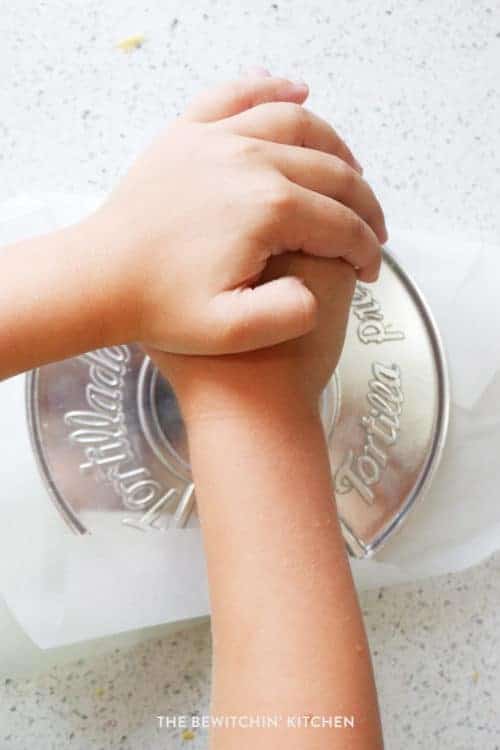 TBK's Pro Tip: If you don't have a tortilla press, you can use a rolling pin. Place the corn tortilla in between parchment paper, roll and use a cookie cutter to make perfectly round tortillas."
It's quick to cook the tortillas, simply grill on a dry skillet for 1-2 minutes on each side. You want spots to brown, but it's okay if they're a little more on the black side. It doesn't taste burnt, I promise (well, as long as they're minorly charred like in my photo below).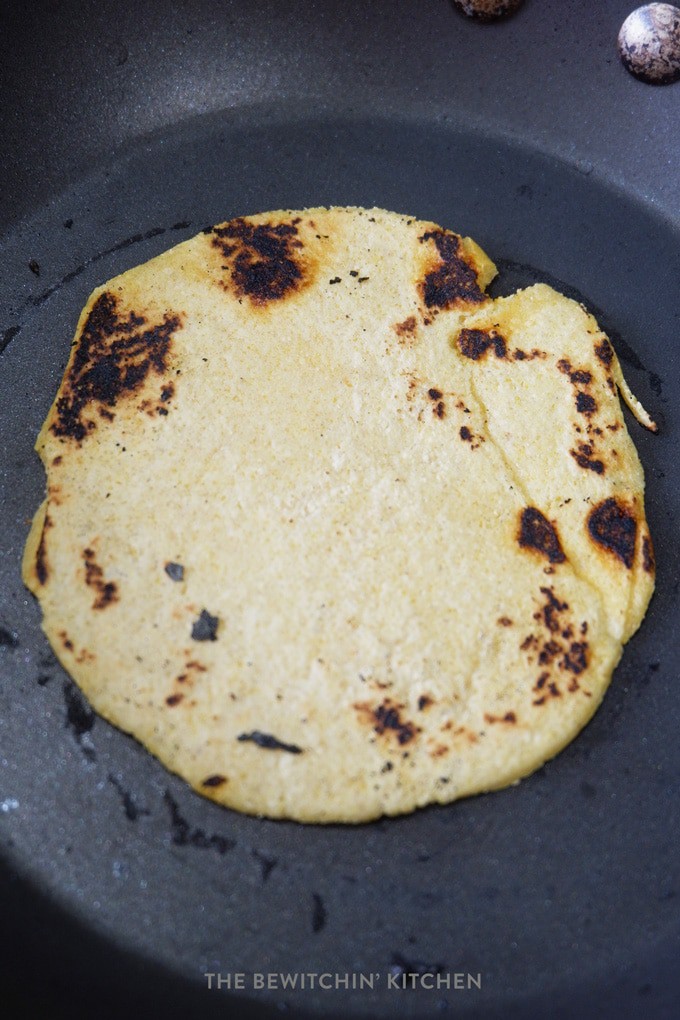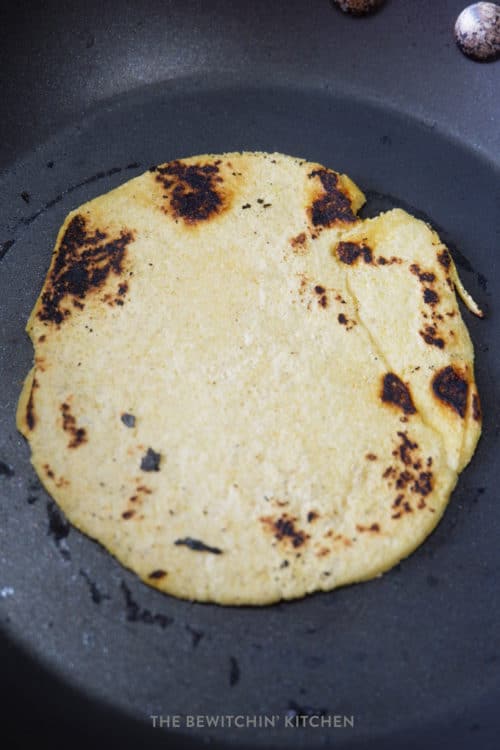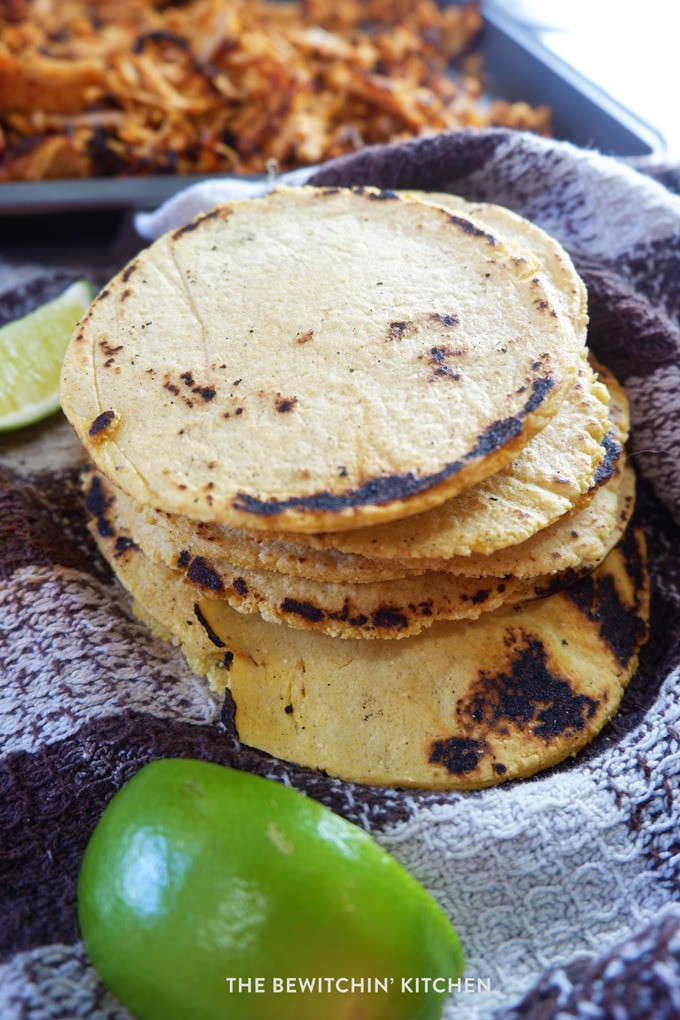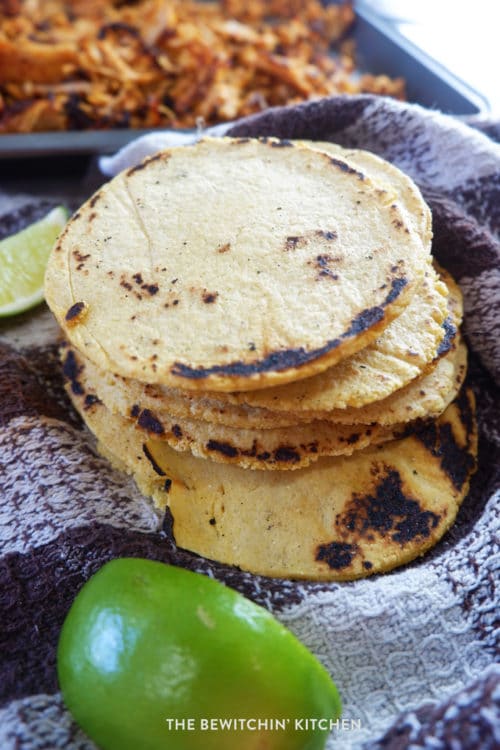 It's important to note that as the tortillas come off the skillet that you should wrap them in a clean dish towel. This will keep them warm and pliable.
The recipe makes 12-18, it depends on how big you make them. Since my son was creating them last time, we had 18 since they were a variety of sizes.
Homemade Corn Tortillas
Super simple recipe for homemade corn tortillas. Delicious taco shells using only three ingredients!
Servings 12
Calories 69kcal
Instructions
In a bowl, combine the masa harina, salt and water. Start with 1 1/2 cups of hot water, and add more until the dough has the consistency of play dough. You don't want it too wet or too dry.

Let it rest for 60 minutes (I was a little too impatience and let it sit for 40, it worked fine).

Roll into a small ball, about 1 1/2 - 2".

Place the dough in between two sheets of parchment paper and press with a tortilla press.

Fire up a griddle or skillet over medium-high heat. Once the pan is hot, grill the tortilla for 2 minutes on each side.
Nutrition
Serving: 1g | Calories: 69kcal | Carbohydrates: 14.6g | Protein: 1.6g | Fat: 0.7g | Saturated Fat: 0.1g | Sodium: 98.2mg | Fiber: 1.2g
Follow On Pinterest
Follow @bewitchinkitchen On Pinterest for more delicious recipes!