Irish Cream Coffee Ice Pops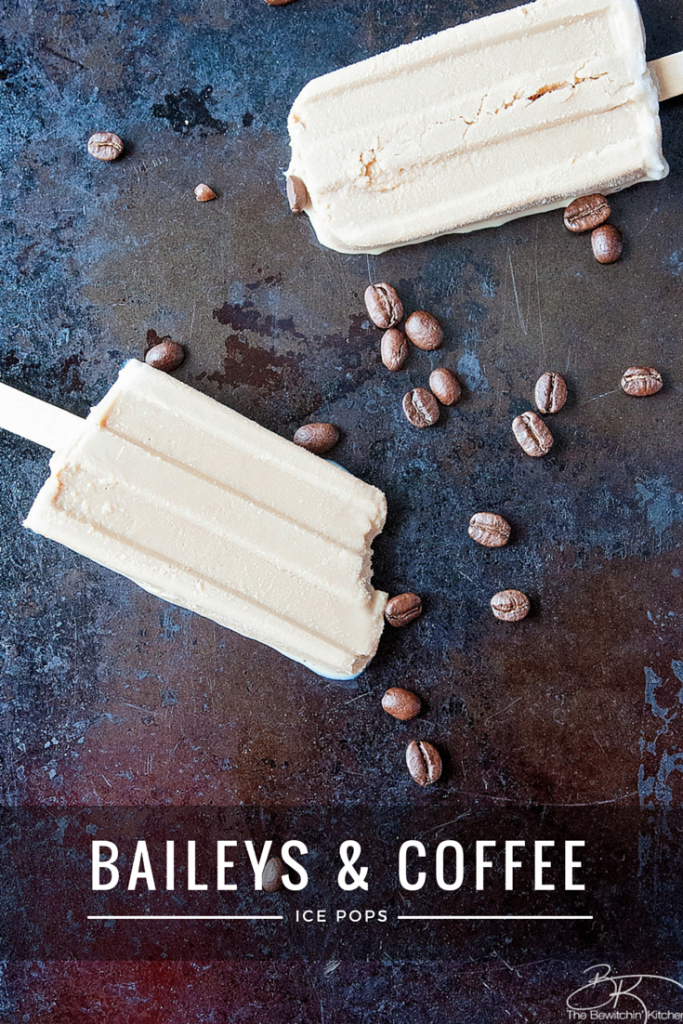 I have been wanting to make a coffee dessert on my blog for a while now, but since it's been so hot here baking espresso cupcakes is just not going to happen. Instead I decided to put together a no bake dessert: Irish Cream Coffee Ice Pops using espresso and Baileys.
For the past two months I have been sharing my new toy, the Saeco GranBaristo, with you guys. From my initial Saeco GranBaristo review to the variety of coffee options with the GranBaristo (there are 16 types of coffee you can brew).
Irish Cream Coffee Ice Pops (Baileys and Coffee Pops)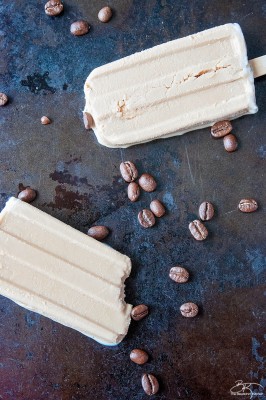 Since I'm able to brew the perfect espresso from bean to cup in a matter of seconds, making these Irish Cream Coffee Ice Pops was a no-brainer. Making the ice pops was quick and easy, just toss in a blender and blend. The hard part was waiting for them to freeze, I let them go overnight.
If you don't have one already, you will need an ice pop maker, I bought the Norpro from Amazon.
Baileys Coffee Ice Pops
Ingredients
1 cup strong brewed coffee espresso is perfect
1/3 cup Baileys or whatever Irish Cream you prefer
3 tbsps honey greek yogurt I love Greek Gods
3 tbsps Sweetened Condensed Milk
Instructions
Toss all of your ingredients in a blender and mix until combined.

Pour into an ice pop maker (

I use this one

) and try to be patient for a few hours.
Follow On Pinterest
Follow @bewitchinkitchen On Pinterest for more delicious recipes!
Due to the amount of Baileys I put in, the Irish Cream Coffee Ice Pops did take a little longer than usual to freeze. They melt a little quicker than my usual ice pop recipes but they're worth the mess. They're so good!
To learn more on Saeco products and how you can create the perfect espresso, please visit: http://www.saeco.ca/
This is a sponsored post, I was provided a Saeco GranBaristo to create this delicious recipe for all of you. All of my opinions are my own.