Clean Out Your Closets and #Donate4Good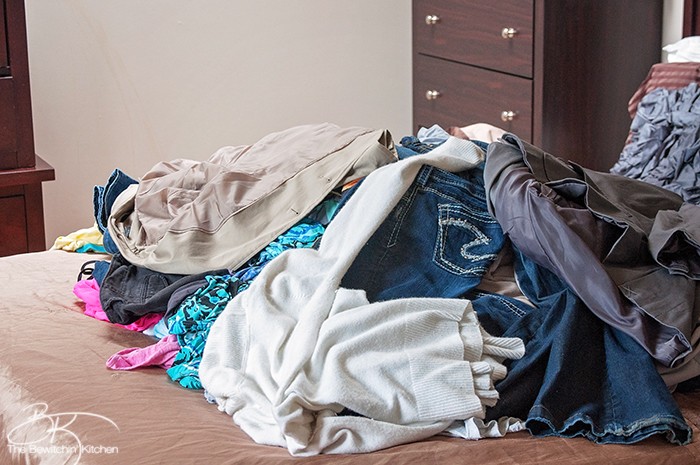 Towards the end of every season, I try to clean out my dresser and closets and de-clutter my space. Fall is almost here so it's time to clean out your closets and donate the clothes you no longer need to the Donate4 Good program from Glad Canada.
Usually the first thing I do is take all the clothes I have and dump them on the bed, then I go through it all one by one and decide if it's time to let the pieces go.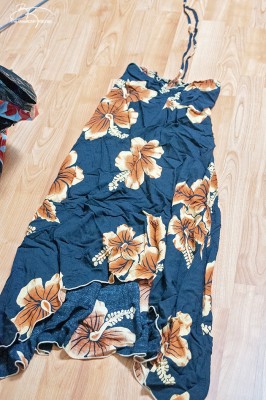 Like this dress from my last trip to Hawaii back in 2011, and it was the last time I wore it too. I have been keeping it just in case I go again, but we all know I'll just buy another. It's in great shape (aside from the wrinkles) so in the donation bag it went.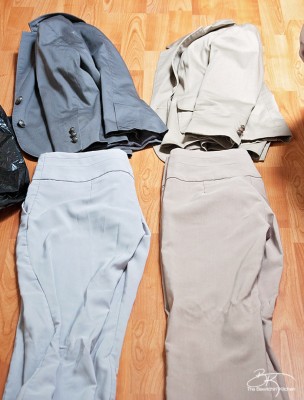 Or these work clothes. The last time I wore them was back when I sold furniture and that was back in 2011 as well. They have barely been worn (I bought them right before I found out I was pregnant) and are in great shape. I have been keeping them in case I go to a job where I need dress clothes. Who knows what the future may bring but the blog is going well and if I need to go back to work in the future, I can invest in new clothes. I'm sure the colors will be a little "old" by then anyway.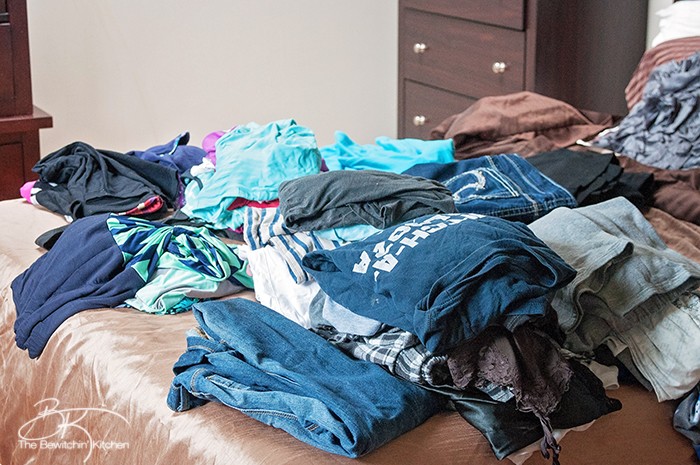 I'm embarrassed to admit it, but I had a lot of clothes I was holding on to just because of the size on the label. I kept them because the size was such a number that even if I didn't fit or had to be uncomfortable and look like a sausage stuffed in a casing I felt proud having it. Ridiculous – they're gone now.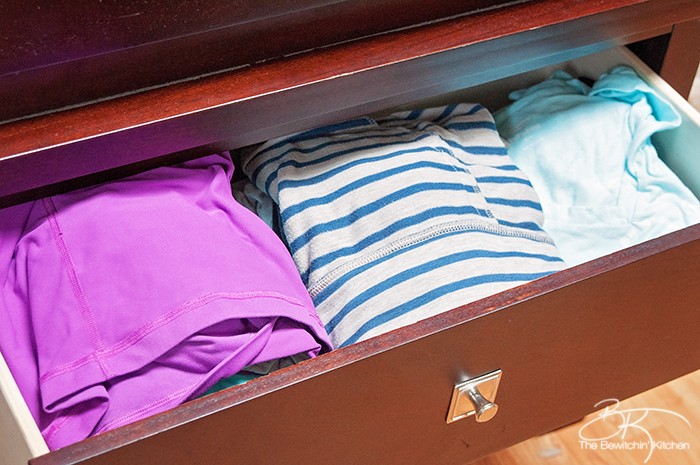 When you clean out your closets, not only do you declutter and do some good but you also get more organized and see what you actually need for clothes in the coming season (note to self: you have 4 yoga pants, 3 workout capris and a bunch of workout tops but only 1 pair of jeans and 2 nice shirts).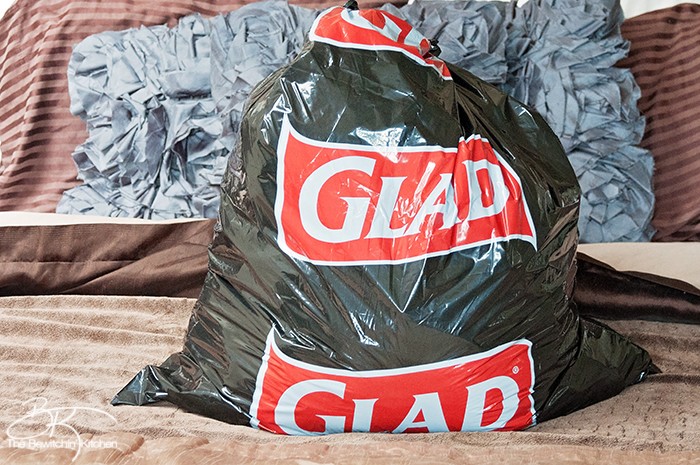 Clean Out Your Closets and #Donate4Good
Glad Canada has teamed up with Goodwill in Toronto and the G.T.A to help drive donations to their Donate4Good program. Glad will be donating $10,000 + 10,000 black plastic bags to help you clean out your closet and donate items. Glad will be at the Loblaws listed below to pick up donations and give you bags.
For every Glad bag returned with clothing and other used items they will donate $1.50 to Goodwill!
Location drop off dates and locations:
Loblaws Leslie St – Aug 18 (4-8pm) and Aug 29 (10am-2pm)
Loblaws Musgrave St – Sept 18 (4-8pm) and Sept 19 (10am-2pm)
Loblaws Dundas St – October 2 (4-8pm) and October 3 (10am-2pm)
Loblaws Mclaughlin – Oct 23 (4-8pm) and October 24 (10-2pm)
Stuck on ideas? Here are the top 10 Wanted Items:
Clothing for men, women and children
Accessories (belts, purses and scarves)
Kitchen items (small countertop appliances, dishes, cutlery, pots and pans)
Shoes and boots
Linens (blankets, sheets and pillowcases)
Outerwear for all ages
Household decor (decorative objects)
Kids games, puzzles and toys
Wall art, mirrors and picture frames
Towels
This is sponsored post and I was compensation for bringing you this information, all opinions are my own.