Peanut Butter Dip
I'm not sure there could be anything better than peanut butter on a spoon, but man-oh-man, this peanut butter dip sure is close. This is one of my favorite peanut butter recipes.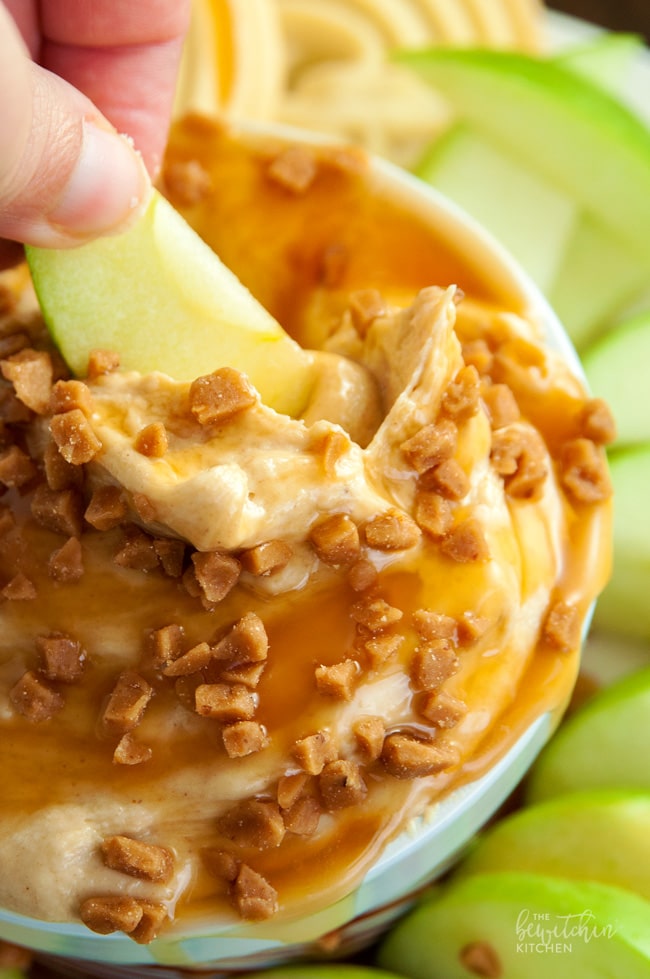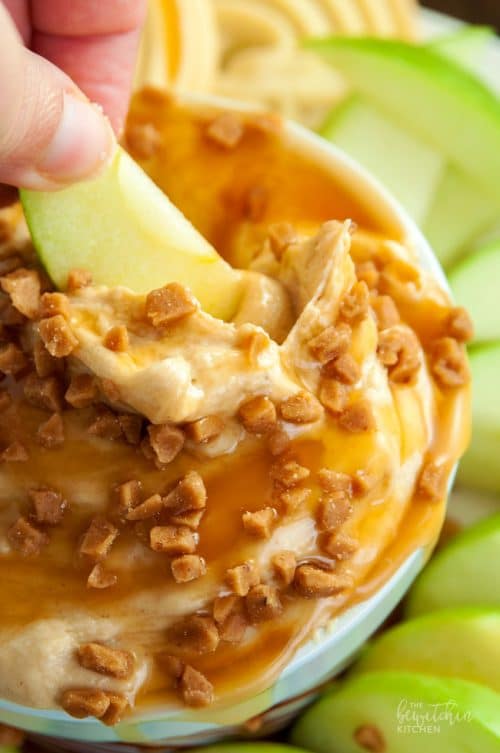 I think the majority of us can all agree on one thing: peanut butter is magical.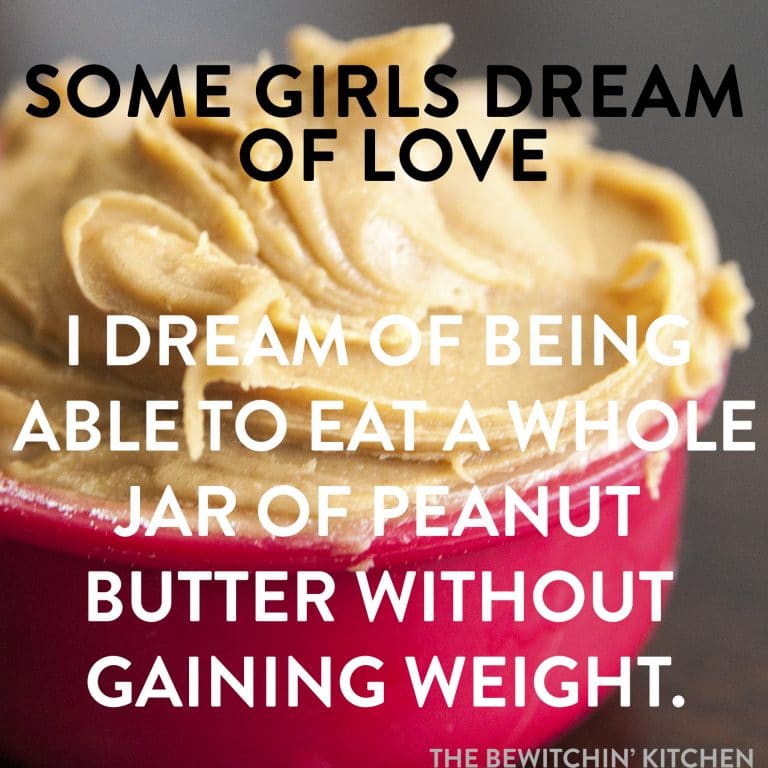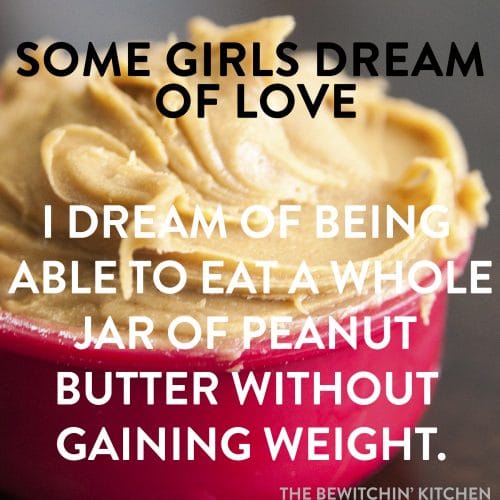 Okay, maybe not that magical but it's still pretty fantastic. On a daily basis, my son asks me if he can eat "peanut butter with a spoon" (my famous and secret recipe ). The proudest day was when he asked me if we could cuddle, eat peanut butter with a spoon, and watch Netflix. Hmm…I wonder where he got that from.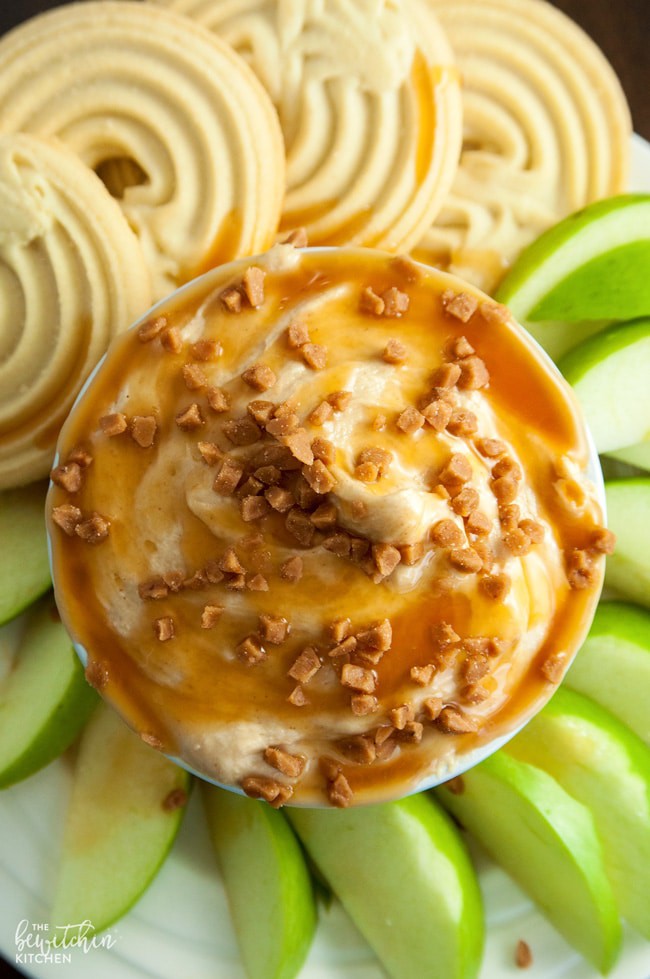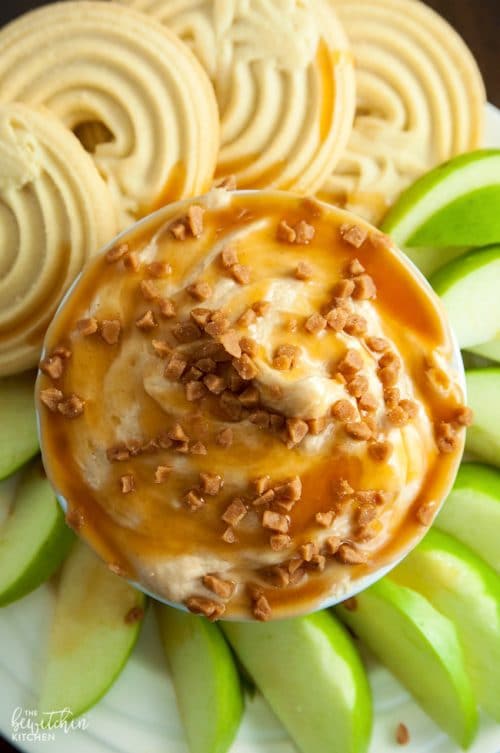 Some fun facts about peanuts: 
96% of Canadian's eat peanut butter, 79% of us eat it once a week – I eat it more than that.
85% of Canada's peanuts come from the US, coming from 25,000 American growers.
To grow peanuts requires sandy soil and hot dry weather, so peanuts are a big import to Canada.
Peanuts have more protein than any other nut and a combination of fiber and healthy fats that keep your satisfied. They're a great snack to have on hand when you're watching your weight.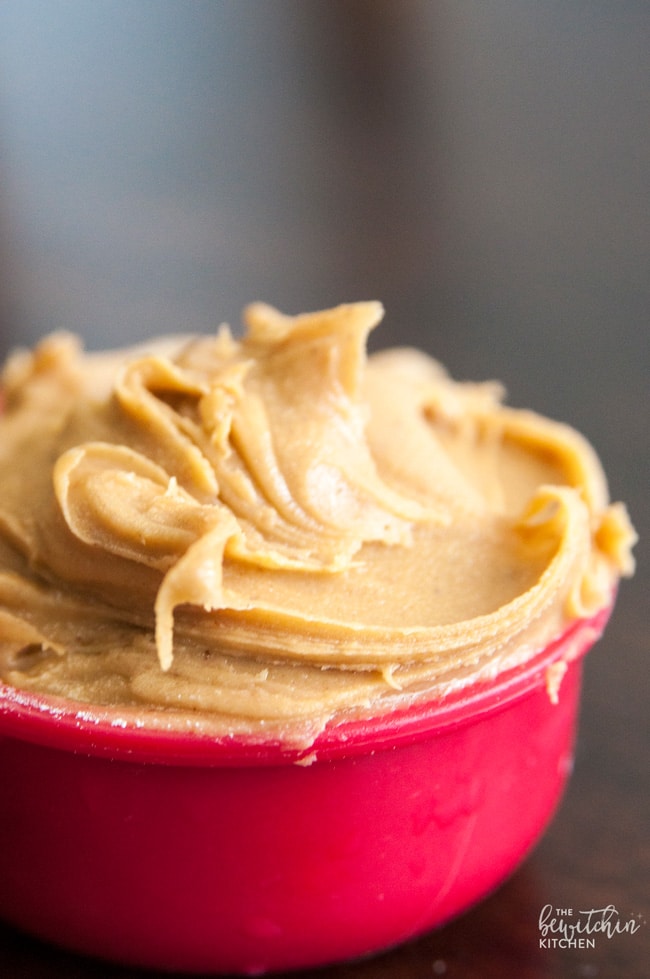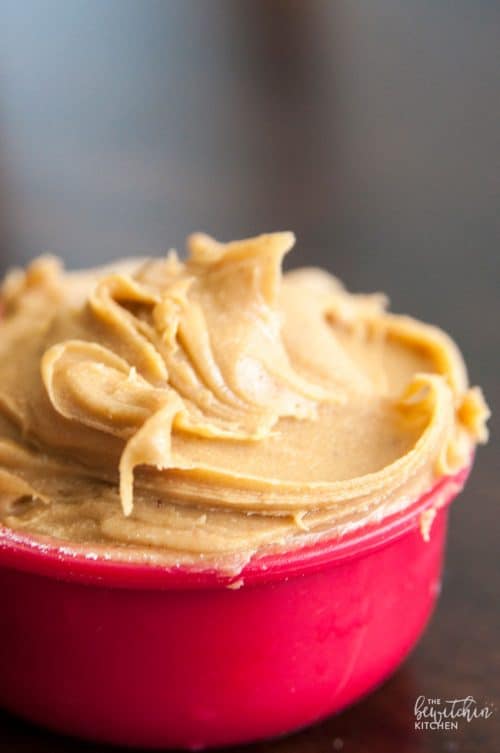 A tip when it comes to measuring out the peanut butter, it's just a guideline. If you do a heaping amount of peanut butter (like I did) that's more than welcome. The more peanut butter, the merrier!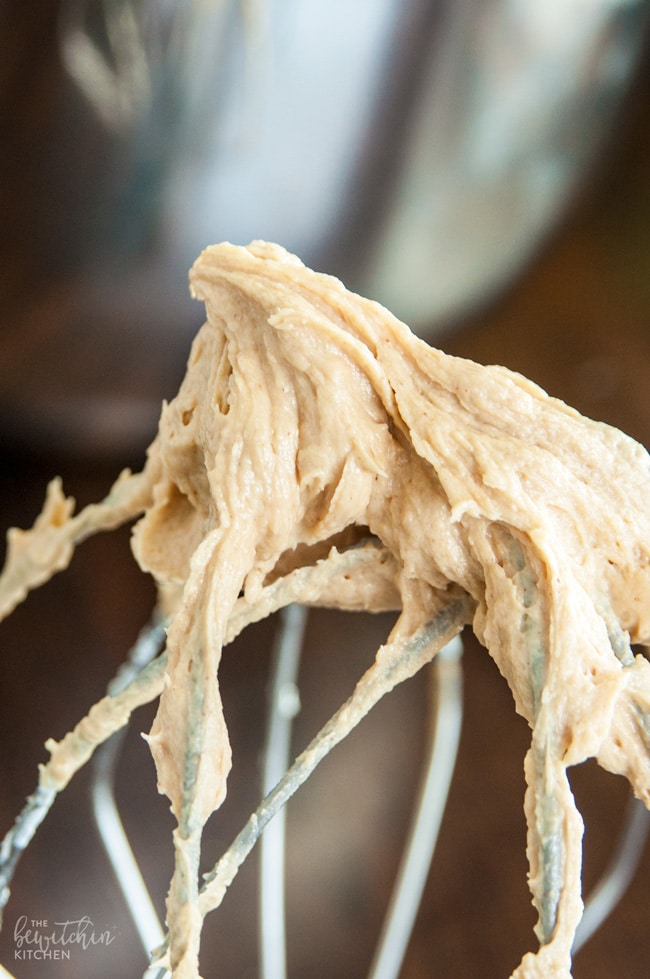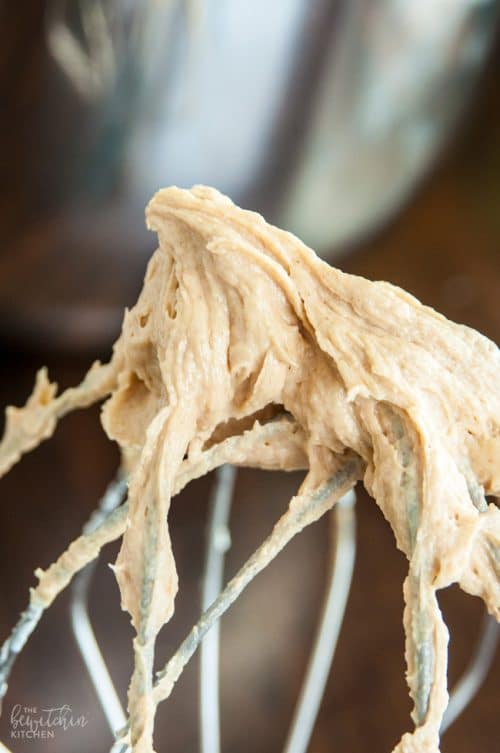 A serving of peanuts (¼ cup or 60 mL) also contains many of the vitamins and minerals necessary for the body's growth and maintenance. This serving size of peanuts is a excellent source of magnesium, manganese, niacin and Vitamin E, a good source of folate, as well as a source of fibre, iron, thiamine, Vitamin B6, zinc, copper, selenium, phosphorus and pantothenic acid. Plus, it contains no sodium or cholesterol. – Peanut Bureau of Canada.
Peanut Butter Dip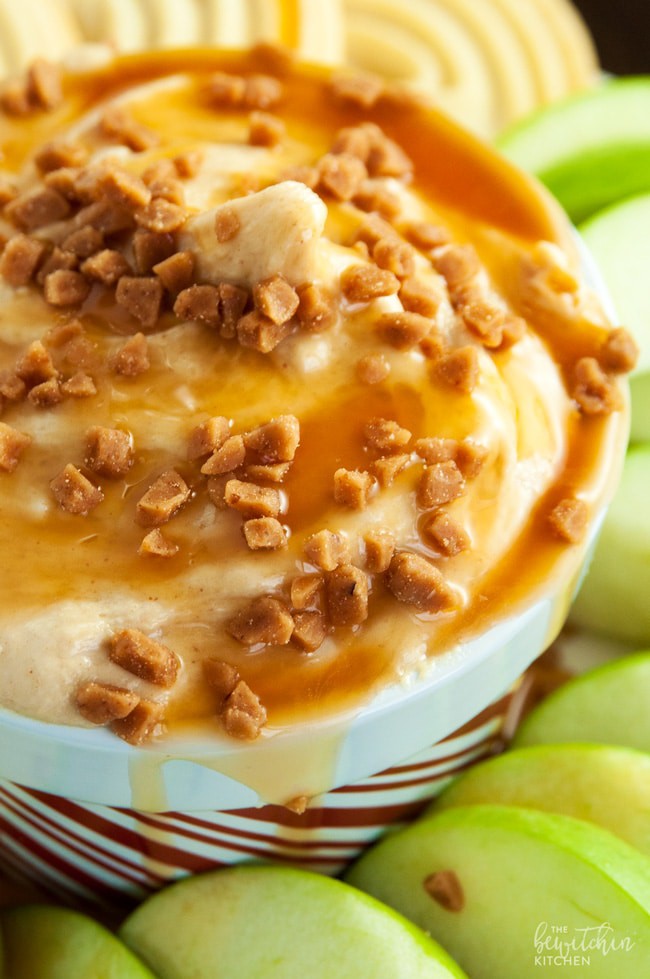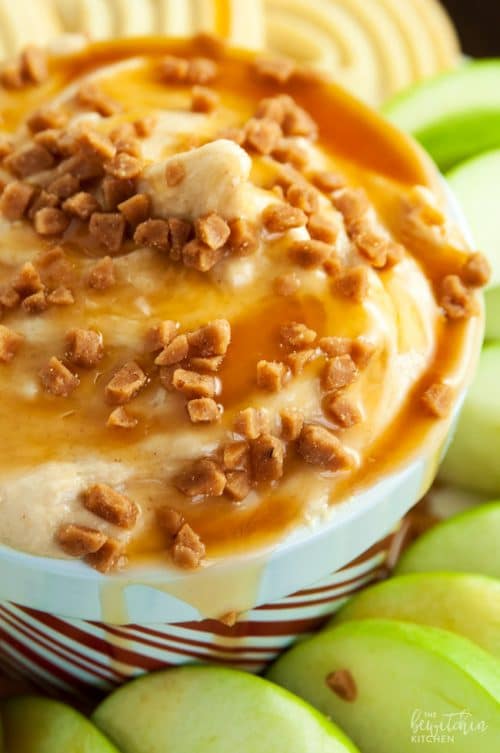 This peanut butter dessert dip is really easy to throw together. It takes less than ten minutes and you have a delicious cheesecake style dip that goes great with apples, shortbread, or a spoon!
Peanut Butter Dip
Calling all peanut butter lovers! This cream cheese dessert dip is heaven on earth. Goes great with apples or shortbread cookies. I love the crunch of the skor topping too. Amazing!
Servings 8
Calories 258kcal
Ingredients
1/2 cup whipping cream
1/4 cup powdered sugar
1 8 oz cream cheese
3/4 cup peanut butter
2 tbsps brown sugar
1 tsp vanilla
3 tbsps toffee bits
Caramel drizzle
Instructions
Whip up the whipping cream and powdered sugar in a mixer on high speed.

Once the whipped cream is fluffy, break apart the cream cheese and add a little bit at a time on medium speed.

Add the peanut butter, brown sugar, and vanilla.

Whip on a higher speed for 2 minutes.

Pour into a bowl, top with caramel and toffee bits, serving with apples and cookies.
Nutrition
Serving: 1g | Calories: 258kcal | Carbohydrates: 17g | Protein: 6g | Fat: 20g | Saturated Fat: 7g | Polyunsaturated Fat: 3g | Monounsaturated Fat: 8g | Trans Fat: 1g | Cholesterol: 23mg | Sodium: 123mg | Potassium: 160mg | Fiber: 1g | Sugar: 14g | Vitamin A: 286IU | Vitamin C: 1mg | Calcium: 27mg | Iron: 1mg
Follow On Pinterest
Follow @bewitchinkitchen On Pinterest for more delicious recipes!
My friends Julie and Stacey have also joined me in creating a delicious recipe using peanut butter for our Holiday Entertaining Guide. Check out their recipes.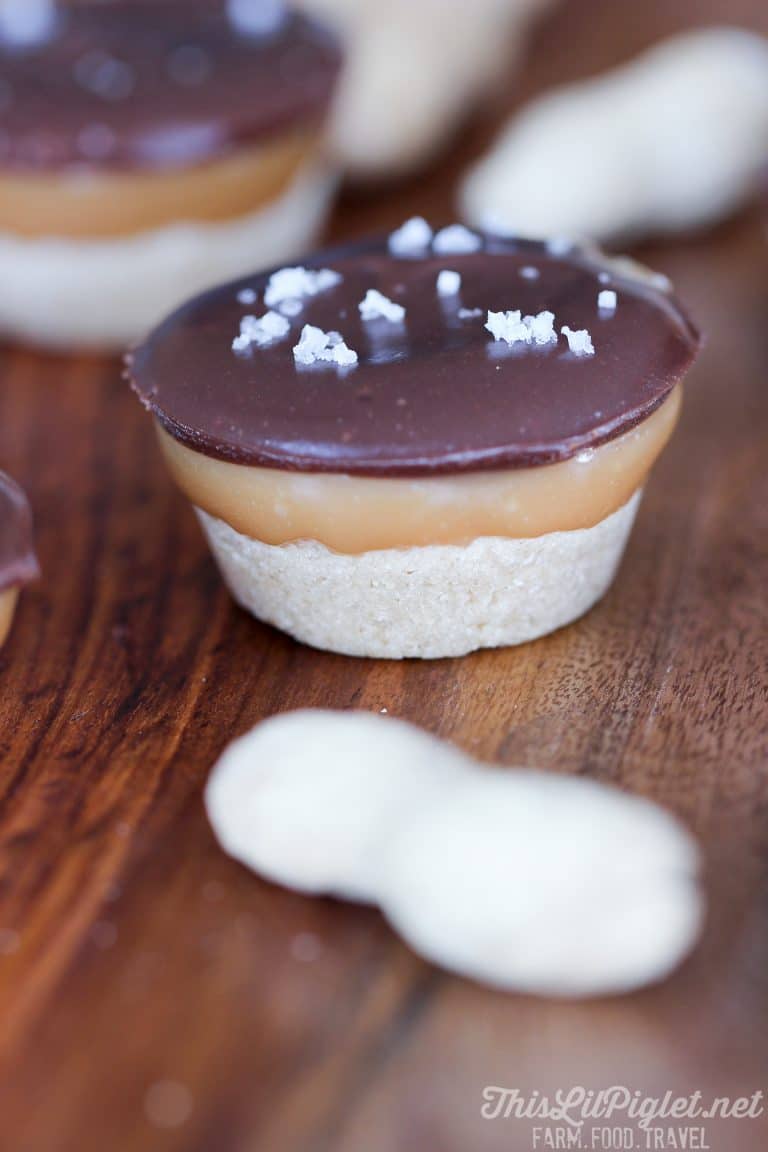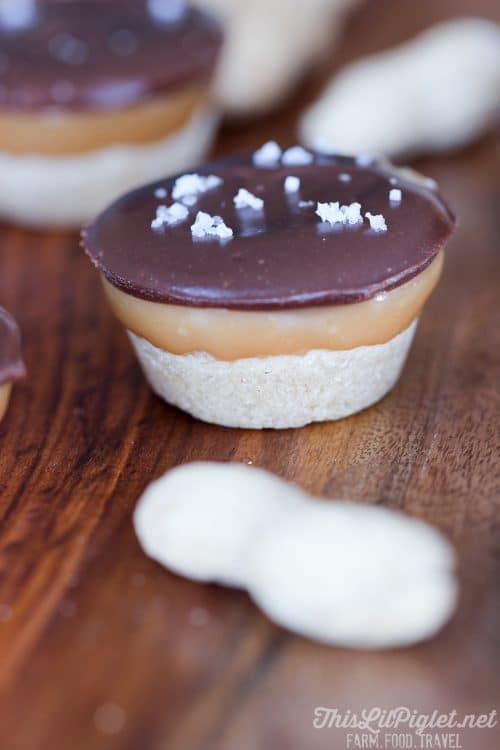 Peanut Butter Shortbread Toffee Bites via This Lil Piglet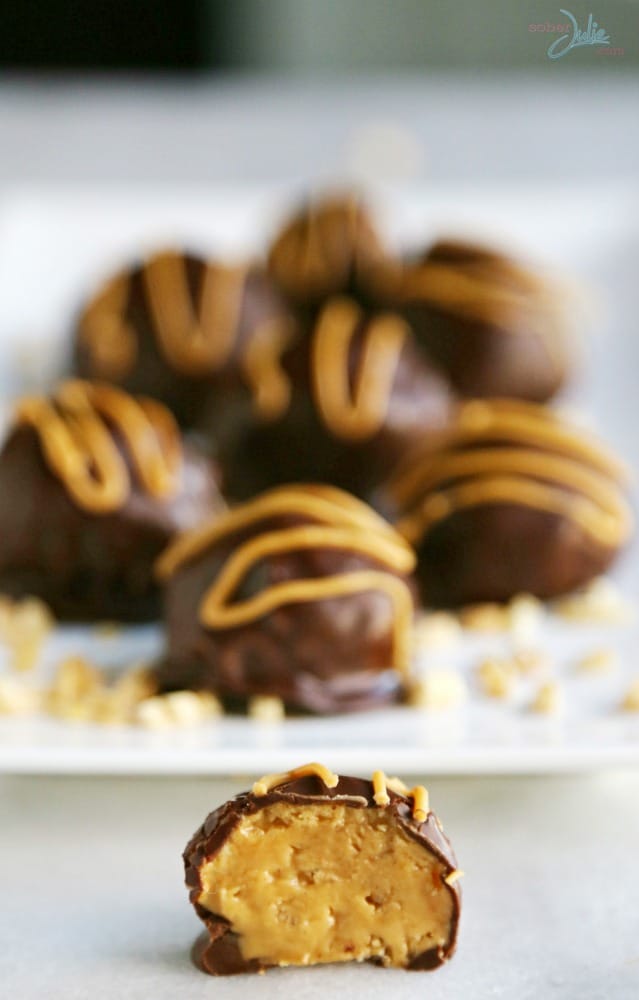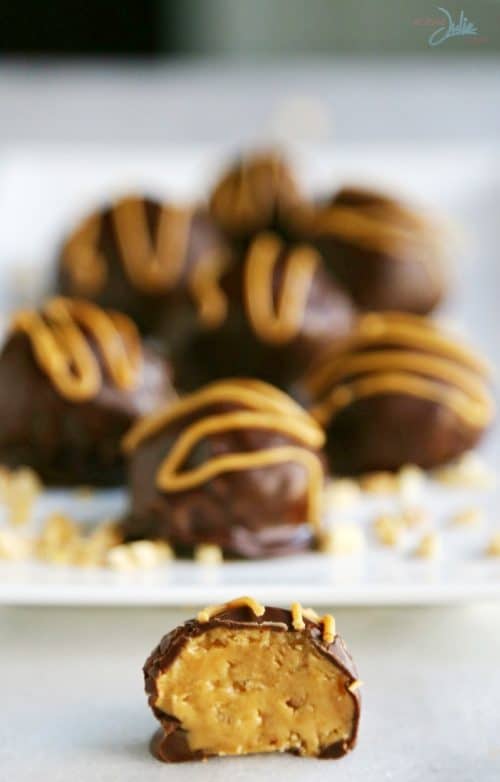 Chocolate Peanut Butter Balls via Sober Julie


Disclosure: this recipe was sponsored by the Peanuts Bureau of Canada. All opinions (and creations) are 100% my own.