Chocolate Strawberry Homemade Popsicles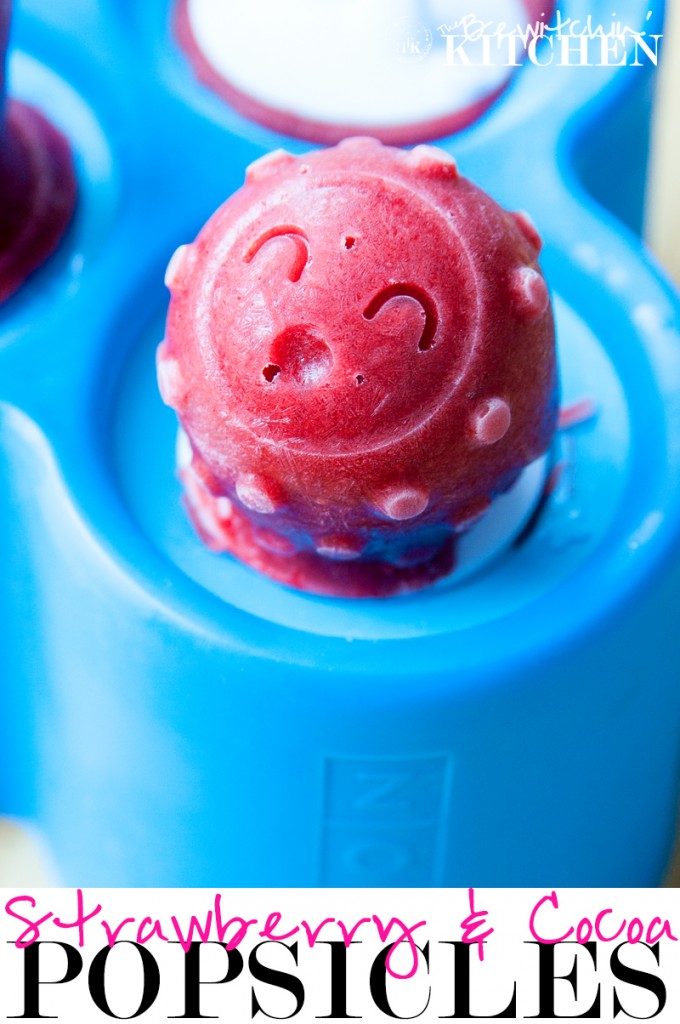 Yes, there is still snow on the ground out there but spring is just around the corner. Are you aware what that means? That summer is close and we can start looking forward to BBQs, hot days and treats like these homemade popsicles.
Making homemade popsicles is really easy, all you need are your ingredients (listed below) and a popsicle mold (I use this Zoku Fish Mold – perfect size for toddlers).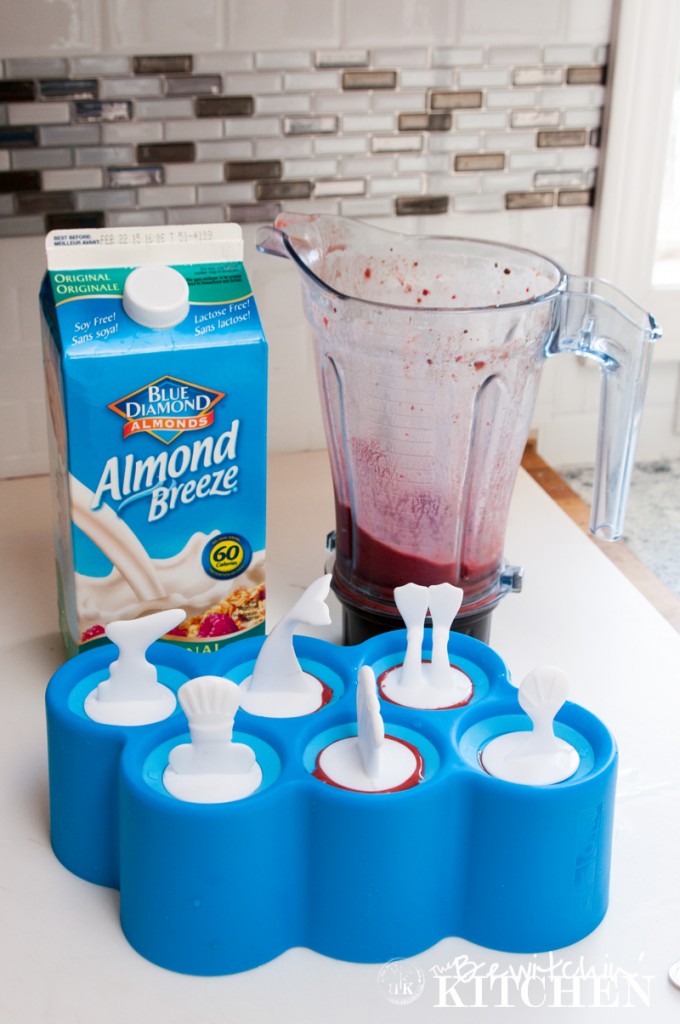 One of my favorite ways to make homemade popsicles is by using Almond Breeze's Unsweetened Almond Milks (my favorite is vanilla). I choose Almond Breeze because of the creamy goodness it brings to the ice pops and the facts that it (not only) has more calcium than cow's milk but less sugar as well.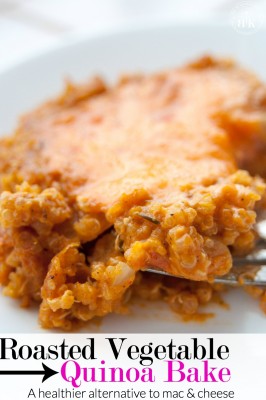 I wanted to make homemade popsicles to show you that Almond Breeze Almond Milk isn't just for smoothies, cereal, and oatmeal. Actually, I use Almond Breeze in place of milk all the time in my recipes (like this recipe for a Healthier Version of Mac and Cheese).
Trust me, you won't miss the milk.
As you may have been made aware from previous posts, I am cutting back on my sugar intake. So Almond Breeze's Unsweetened Almond Milks are perfect for me and my health goals.
Chocolate Strawberry Homemade Popsicles: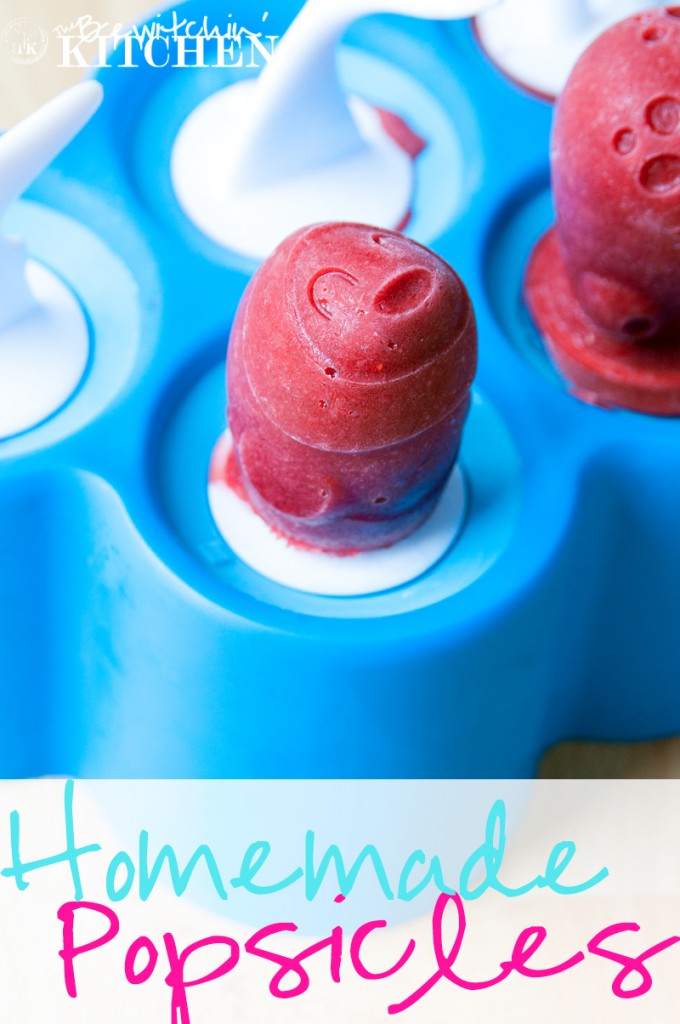 Ingredients:
1 cup Almond Breeze Unsweetened Almond Milk
1 tbsp cocoa powder
1 tbsp honey
2 cups strawberries
Method:
Combine ingredients in your blender and puree. Pour into popsicle molds and freeze until solid (about 4-5 hours).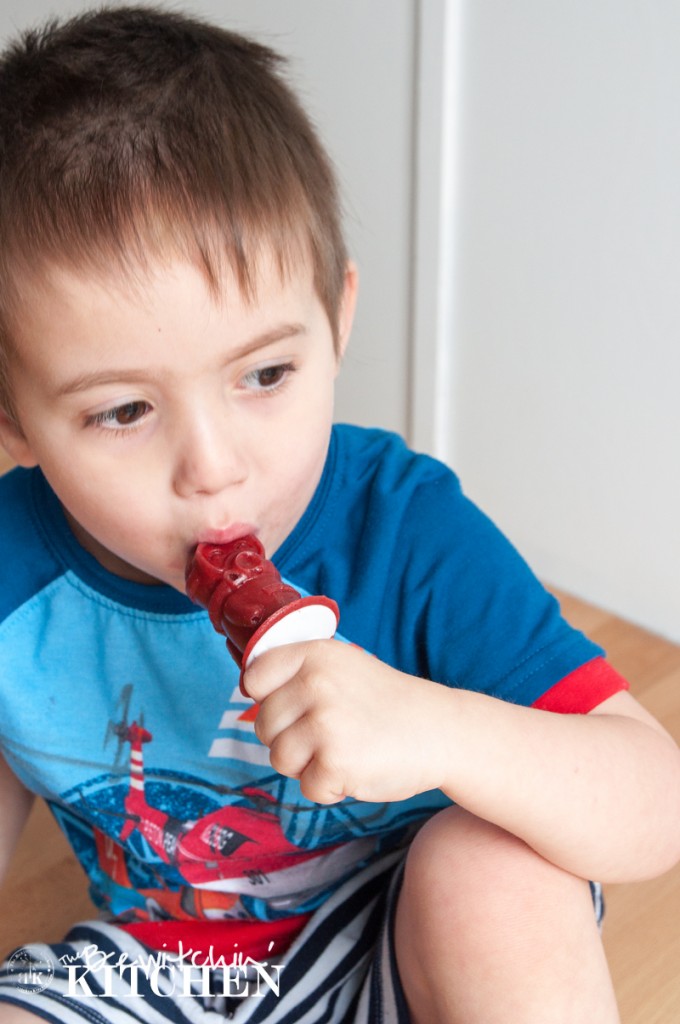 A toddler approved snack that has no added refined sugar, is full of fiber and a source of calcium.