Apple Praline Pie
This Apple Praline Pie is messy but oh-so-good. Isn't that typical? Let's face it, the messiest food is always the best tasting.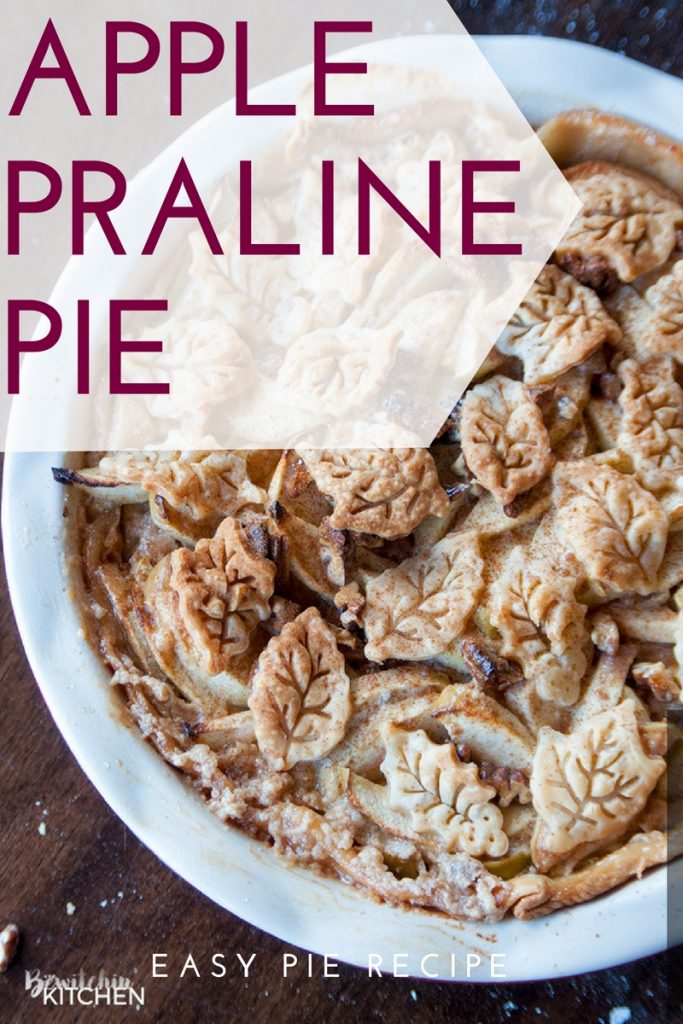 Apple Praline Pie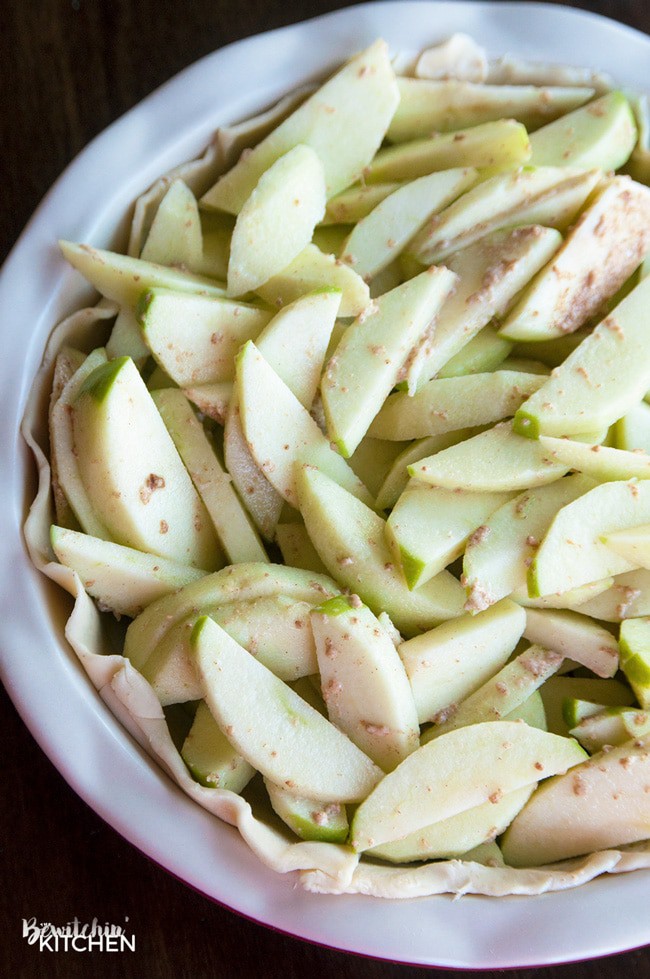 I love the flavours of fall – apples and cinnamon being at the top of the list. I haven't made an apple pie in years, so I was a little anxious to put together this recipe for an Apple Praline Pie. It really wasn't hard, because I kept it simple with minimal ingredients. Pies do not have to be intimidating.
I've mentioned before that I have a love for sweetened condensed milk and praline desserts so I thought combining two of my favourite flavour combinations would have winning results.
I was right.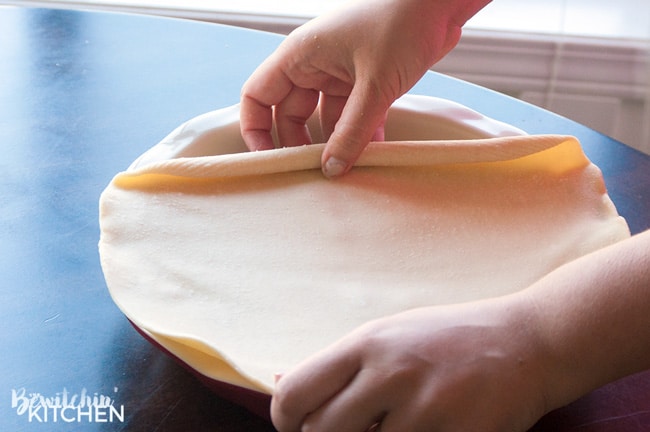 Want to save some hassle, headache and time? I'll let you in on my secret: use Pillsbury's Pie Crust. It's already rolled out the to proper thickness and rounded, just unroll on top of your pie plate. It comes with two, so you have a top and a bottom. There is no work involved, which is news to my ears since I have yet to make a homemade pie crust that hasn't crumbled after baking.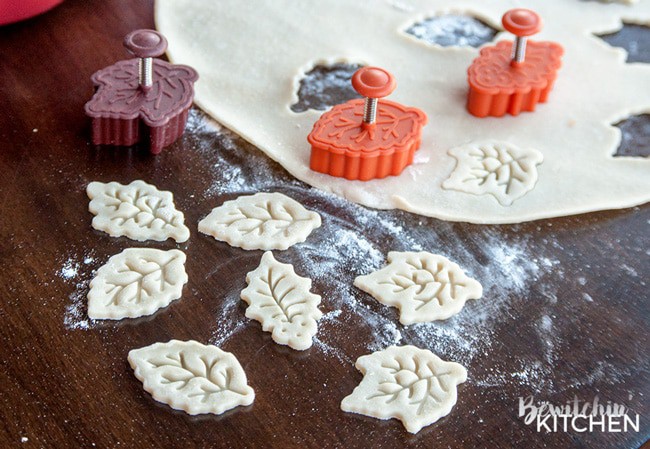 Instead of doing a traditional pie crust top, I used pie cut outs (I got mine from Michaels but Amazon has them too) to create a festive, fall design. This adds such a fun flair to your desserts and my four-year-old loved it.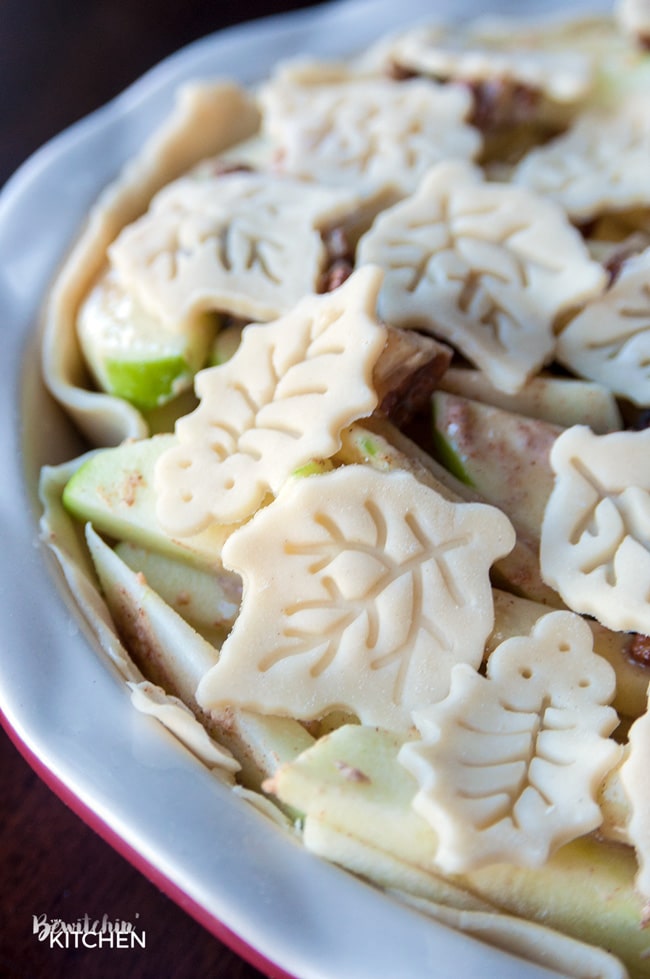 As for using Pillsbury Pie Crust, my husband commented that it was the best crust I've made – but that's my secret (well, maybe now it isn't). As I mentioned before, it's fuss free and has a homemade quality. I love buttery and flakey crusts.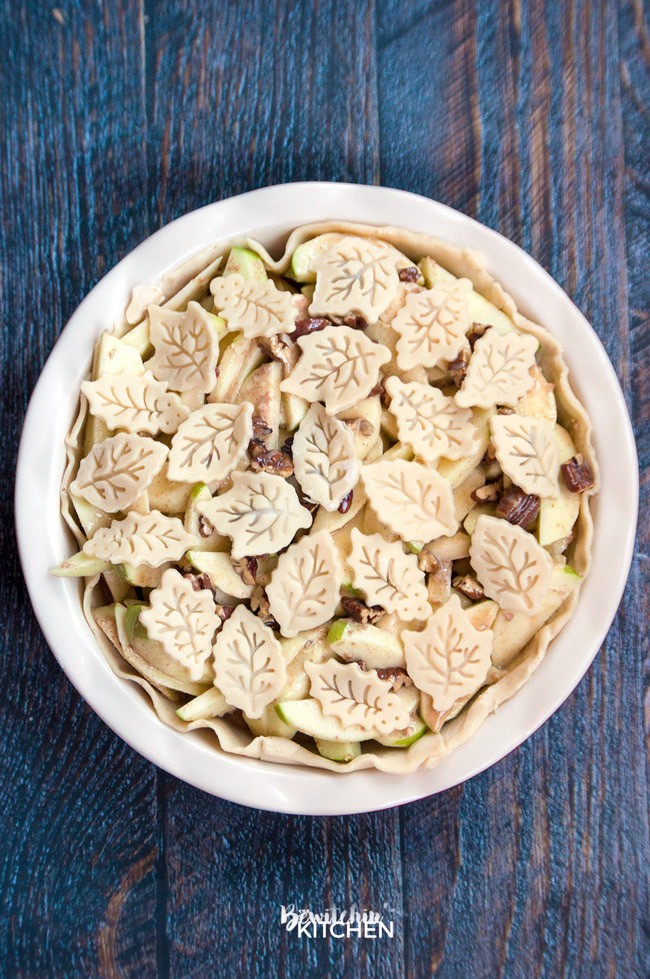 How to Make Apple Praline Pie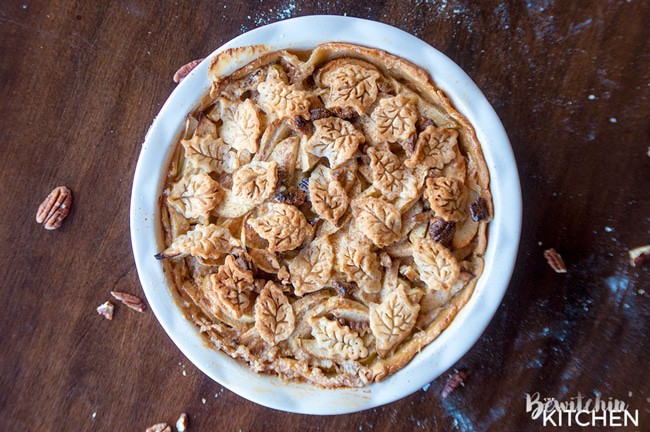 This Apple Praline Pie recipe is everything that is good about fall! Sweetened condensed milk, apples, pecans and cinnamon. I love fall dessert recipes!
Apple Praline Pie
Servings 8 slices
Ingredients
8 granny smith apples cored, peeled and sliced
1 tsps lemon juice
2 cans sweetened condensed milk
1/3 cup packed brown sugar
1/4 cup chopped pecans
1 tsp ground cinnamon
1 Pillsbury® Refrigerated Pie Crust
Instructions
Preheat oven to 400F.

In a bowl add the peeled and sliced apples plus the rest of the ingredients (except for the crusts), and mix until the apple slices are equally coated.

Unroll one Pillsbury® Refrigerated Pie Crust into a pie plate. Press into the sides and add the apple mixture.

Unroll the second pie crust on top, or do what I did and stamp out some fun shapes.

Bake for 45 minutes, or until bubbly.

Let cool.
Follow On Pinterest
Follow @bewitchinkitchen On Pinterest for more delicious recipes!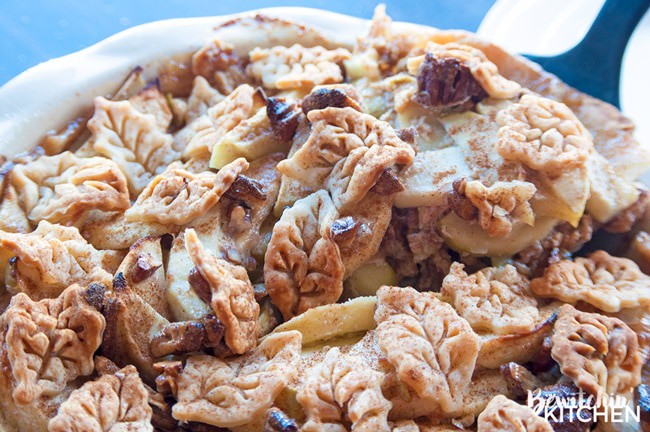 If you would like more recipes using Pillsbury, head to Life Made Delicious. They have some amazing pie recipes like this Berry Pear Crisp Pie.
If you like this recipe for Apple Praline Pie, please share it with your friends.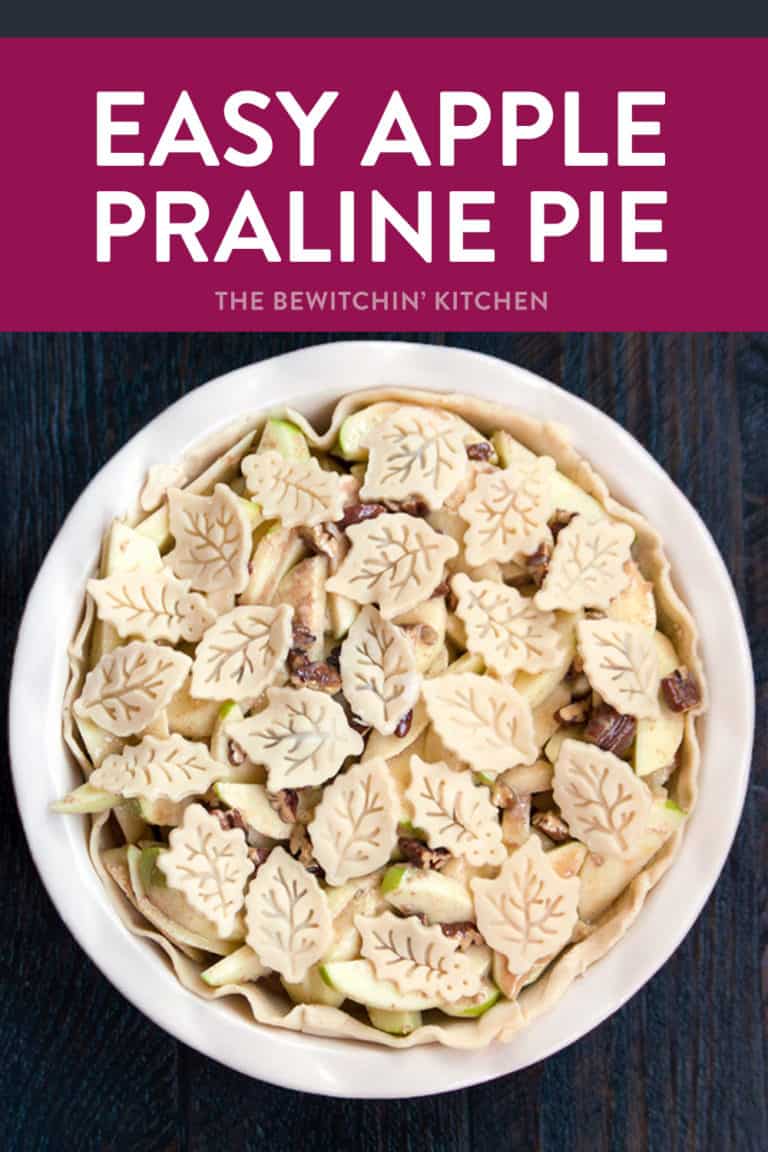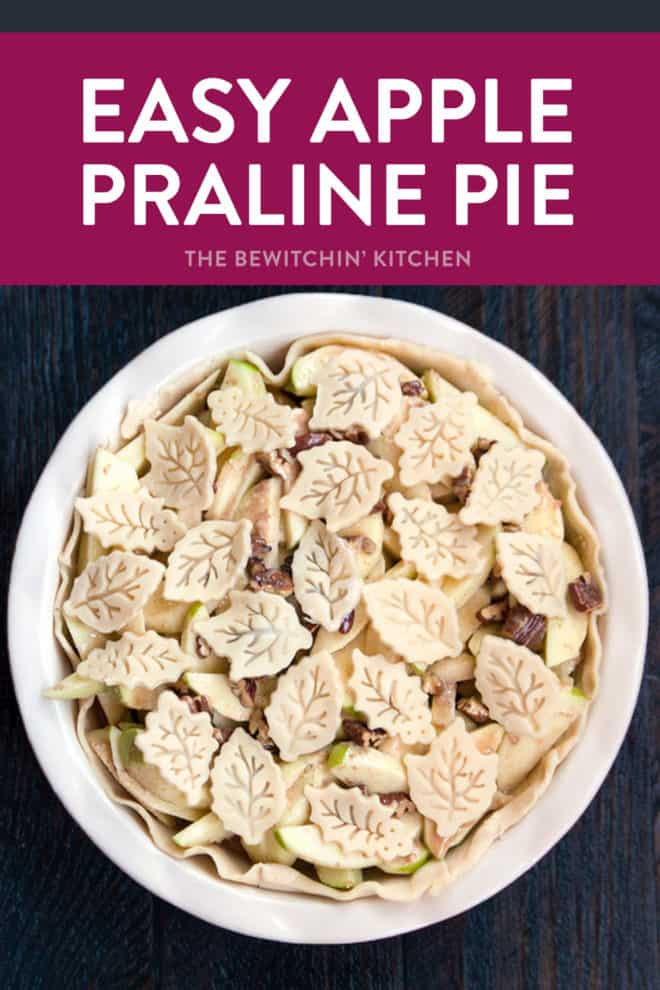 This post has been sponsored by my friends over at Life Made Delicious. All opinions are mine.