Lost Mayan Kingdom in Costa Maya, Mexico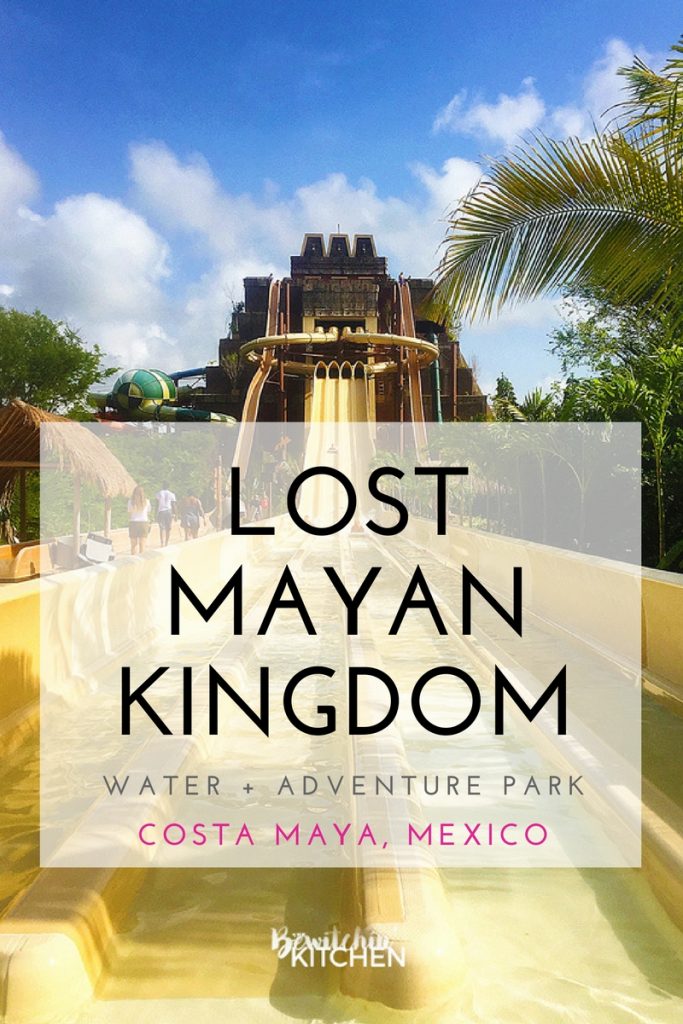 It's hard to believe that almost two months ago, we were on board the Carnival Magic on our family vacation. There is so much to share about our vacation and today I'm showing you my favorite excursion: the Lost Mayan Kingdom water and adventure park.
One of the stops on the 7 day Western Caribbean Cruise was at Costa Maya, Mexico. We selected the Lost Mayan Kingdom as an excursion before we got on the cruise because I thought it looked like fun for the whole family.
I was right.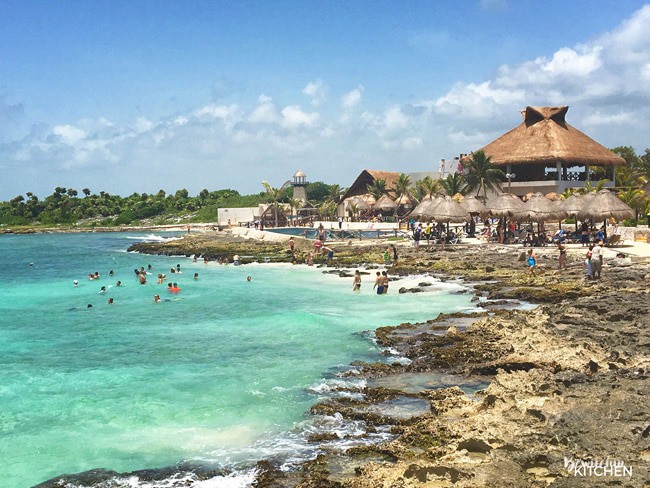 Can we just take a moment to look at how beautiful Costa Maya is? I miss the turquoise waters so much and soon we'll be seeing snow *shudders*.
Lost Mayan Kingdom Waterpark:

Once we arrived at the waterpark (about a 2-minute ride from the port) it didn't take long to realize that this place had something for all ages. This includes: zip lines (plus a zip coaster), swimming pools, waterslides for the family daredevils, a lazy river, and a separate children's waterpark.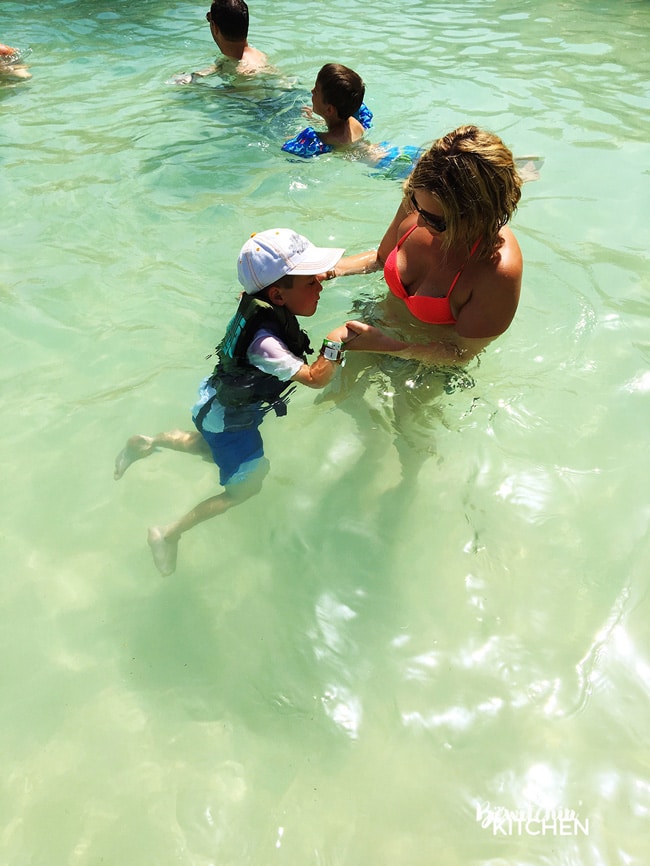 I spent the majority of my time around the relax pool. It's surrounded by loungers and cabanas to enjoy the Mexico climate, and the pool is only a few feet away when it's time to cool off. Near the relax pool is where you can grab some food and an iced cappuccino (but beware, it's not cheap).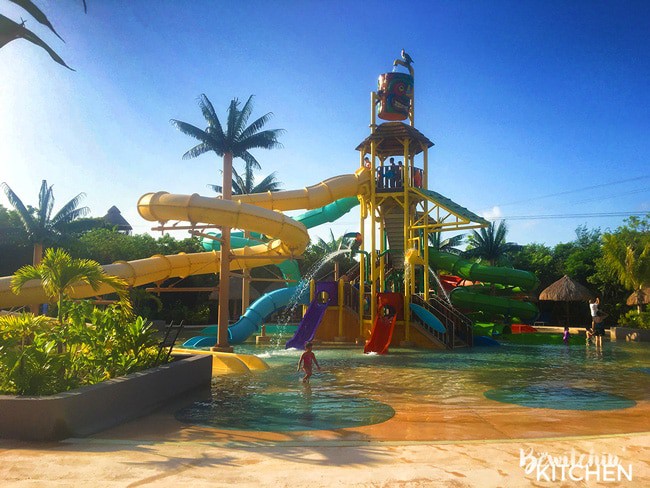 Since my son was too little for the big waterslides (and when it came to fears, so was I) we spent a little bit of our time at the kid's waterpark (aka Monkey's Island). As you can see in the photo above, there are tonnes of options for the kids (and adults).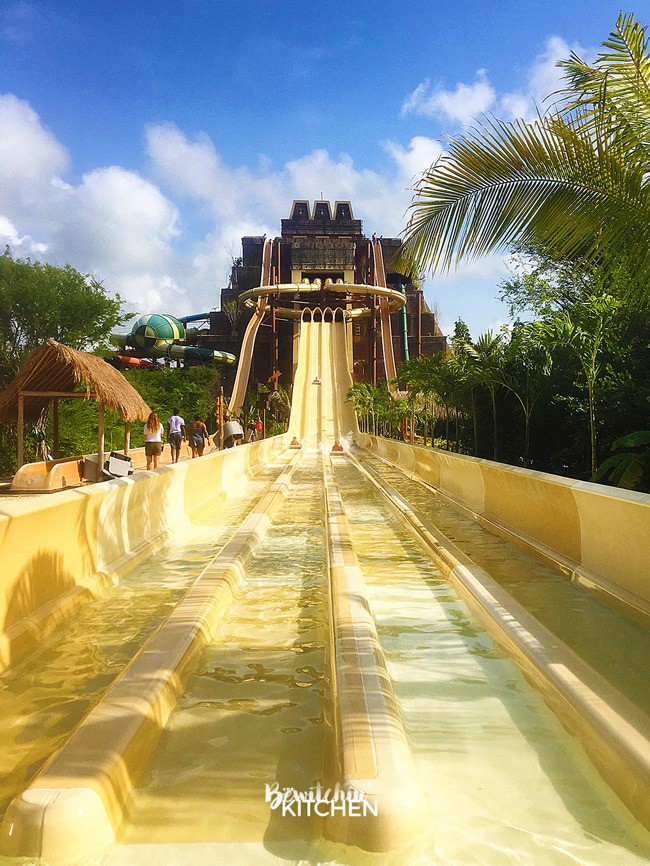 If you're braver than I am, you have to check out the main attractions: the crazy waterslides. There some you can race your friends with, super steep ones and a toilet bowl slide that I heard some of the park-goers talk about. There are eight water slides at this part of the park, you can find more out about them here.
My favorite moment was cruising the lazy river with my son. The staff provided him with a life jacket and he was able to have his own tube.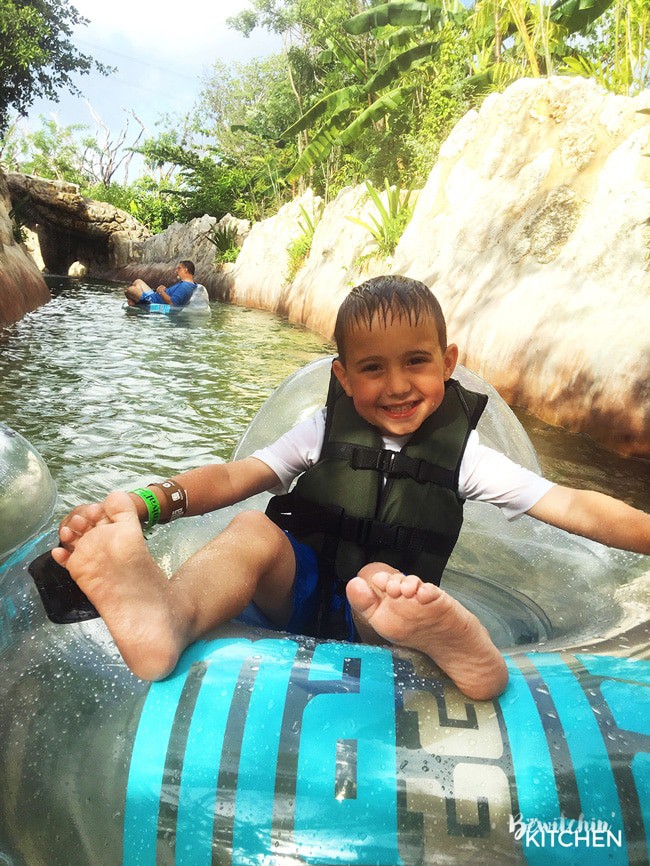 I think it's safe to speak on his behalf and say he had an awesome time. The lazy river takes about 10-15 minutes and is a slow pace. It wakes you up with a few waterfalls that you go through, so watch your eyes as it is salt water.
If you go, don't do what I did and chicken out with the extreme waterslides. I regret doing that! I'd like to go back to experience the slides and the zip lines. I didn't get the opportunity to go on them, but my husband did and he said they were a lot of fun.