Homemade Greek Vinaigrette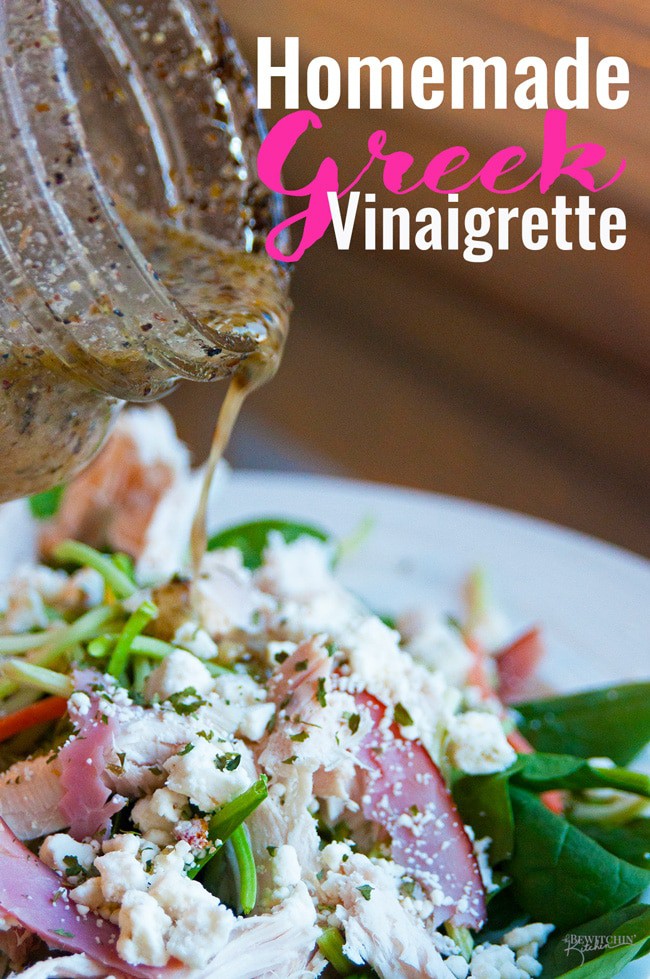 I love a good homemade greek vinaigrette. The best part is how easy it is to make! In less than two minutes you can have a tasty and flavor-packed dressing for your salads, marinades or whatever else you want to use it for.
In all honesty, I originally made this homemade greek vinaigrette for my greek pizza but after pouring it on my salad for lunch today I knew I had to share it with you all as a separate post (and hey let's be honest here, it's an extra post so win-win for everyone).
I've said a few times over the past few weeks that I'm craving a lot of "tang" lately. So I added a little more dijon that what is listed in the recipe, but since that's not really all that "greek" I cut it in half. If you're craving a lot of zest (like me) or you love dijon – the extra teaspoon is delicious! Dijon mustard is one of my favorite things to put in homemade salad dressings, and soup! I know the soup comment may have thrown you off a little but, but trust me.
PS, if you like this recipe then you'll love the Pesto Vinaigrette that I just put together.
P.P.S —> I really like this salad dressing shaker. Easy to shake, easy to pour and you can measure! Easy peasy.
Get a free sample recipe
Receive a sample recipe from Delish Dressings & Vinaigrettes straight to your inbox.
Check out my new eBook – Delish Dressings & Vinaigrettes.
Homemade Greek Vinaigrette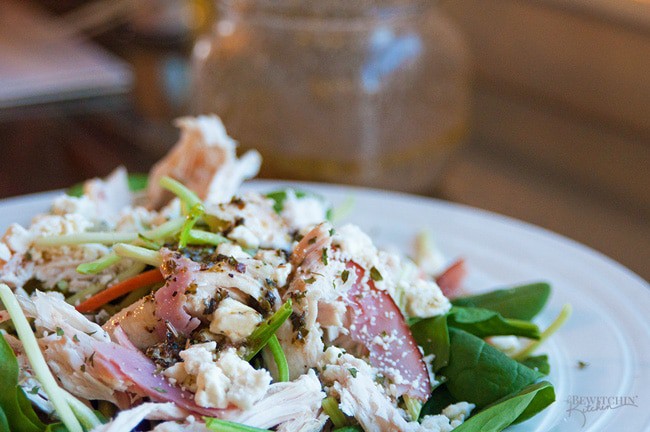 This homemade greek vinaigrette is perfect on salads, as a chicken marinade or on a greek pizza. It's the most popular recipe here on The Bewitchin' Kitchen and I can see why – it's delicious.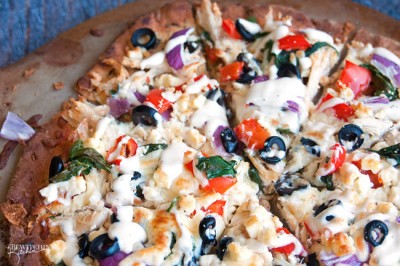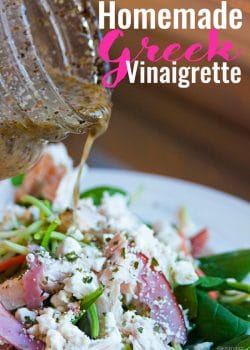 Homemade Greek Vinaigrette
Ingredients:
1/2 cup red wine vinegar
1/4 cup olive oil
2 tsps garlic powder
2 tsps oregano
1 tsp basil
1 tsp sea salt
1 tsp onion powder
1 tsp dijon mustard
Pinch of pepper
Directions:
Combine all of the ingredients in a mason jar and shake until combine.
Store in the fridge for a week.
Note: when you take it out for your salads either take it out a few minutes before you need it or microwave it for fifteen seconds to soften it.
More homemade vinaigrettes from The Bewitchin' Kitchen: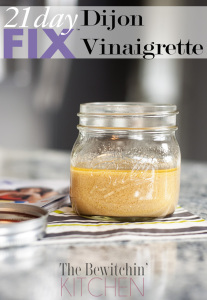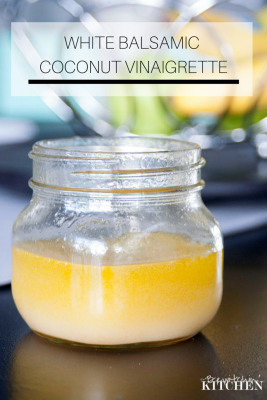 White Balsamic Coconut Vinaigrette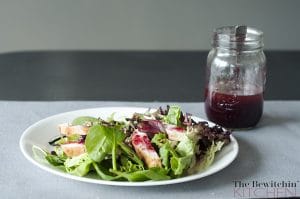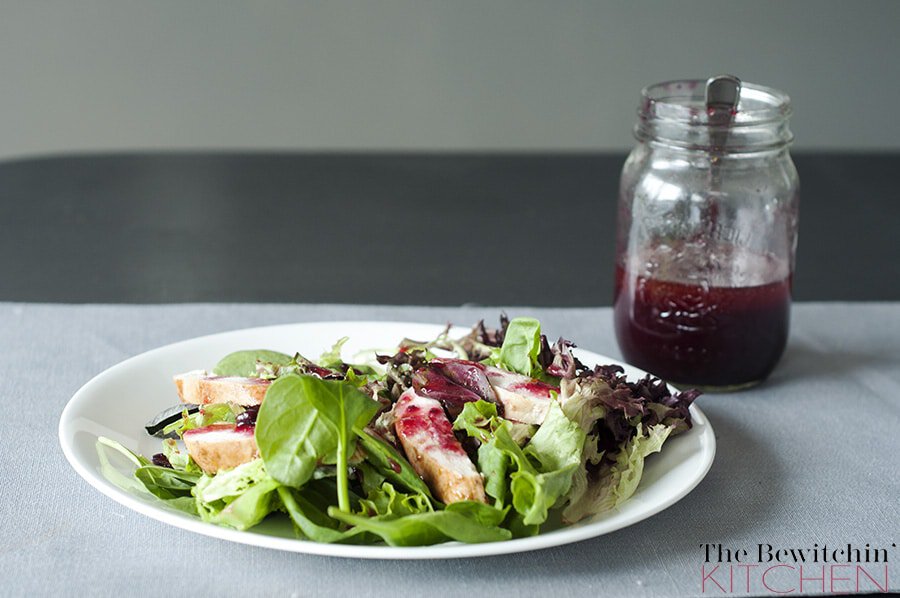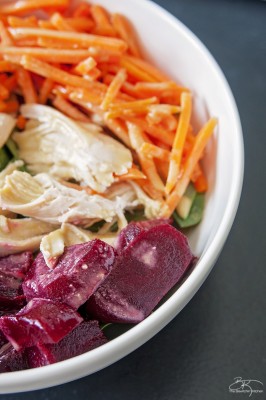 Do you make your own vinaigrettes and salad dressings?
More recipes you may like: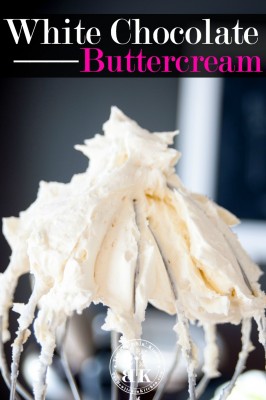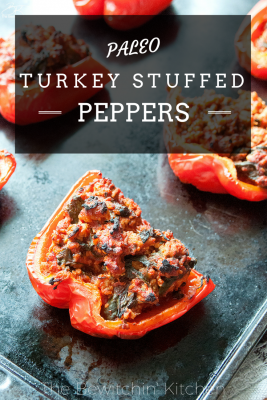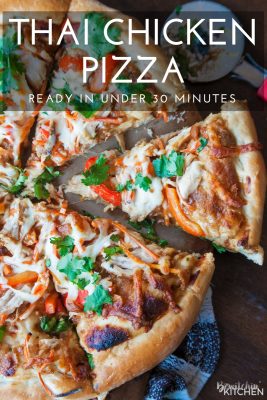 Get a free sample recipe
Receive a sample recipe from Delish Dressings & Vinaigrettes straight to your inbox.