The Best Key Lime Pie Recipe Ever
Calling this pie the World's Best Key Lime Pie isn't a cry for attention: it's the truth. While I was on a Florida Keys media trip in October we tried every Key Lime pie available (it was a lot of pie you guys). Pie for breakfast, lunch, and dinner (plus a few in between).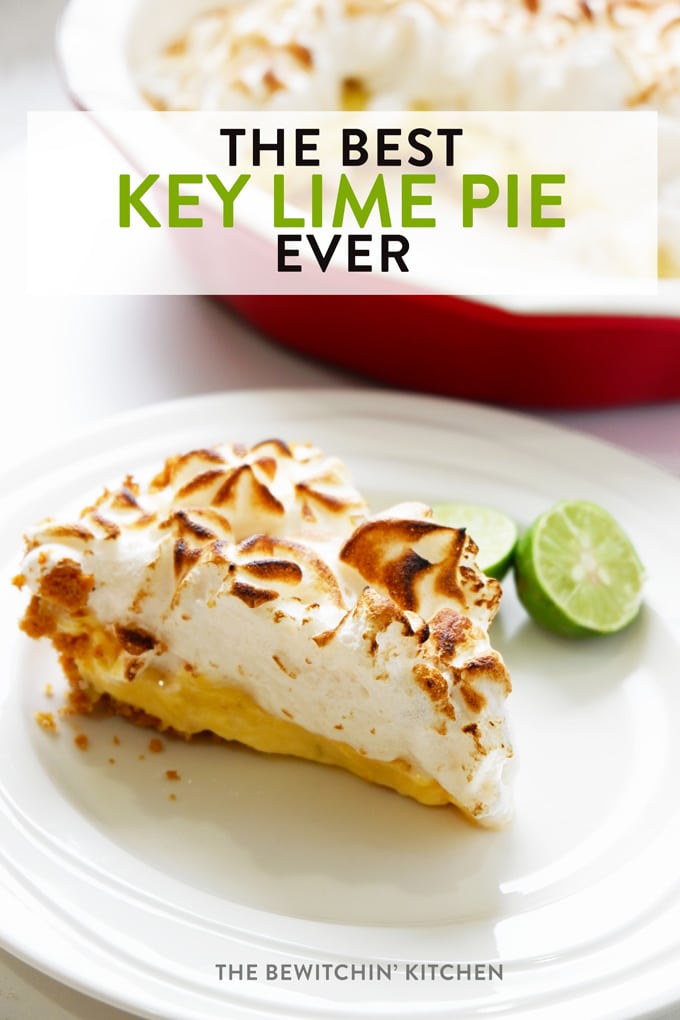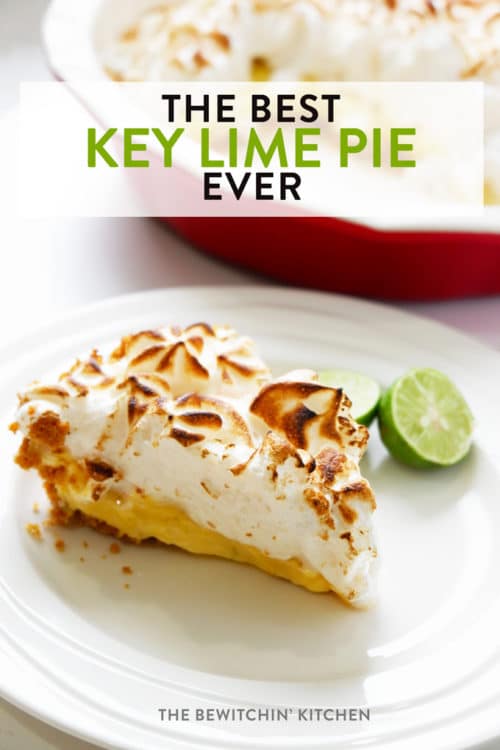 Key Lime Pie
The best key lime pie was at Angler and Ale at Hawks Cay Resort. It was so darn good, I had it twice.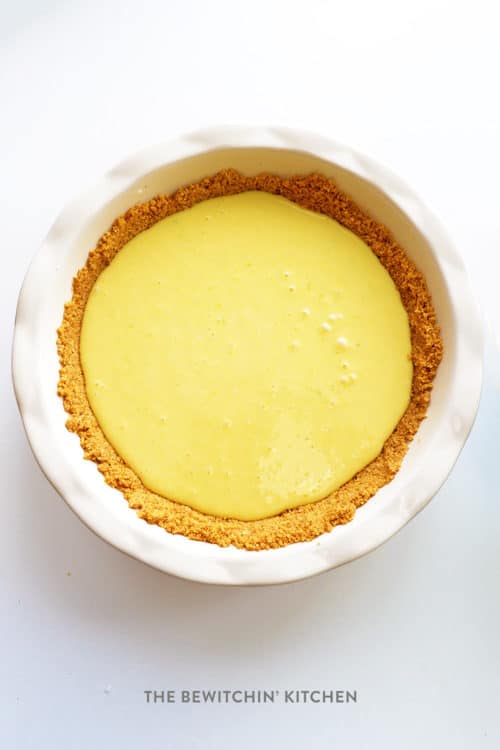 Let's get a few things straight. First of all: this post is not sponsored. I'm mentioning both Hawks Cay Resort and Angler and Ale because I had such an amazing time. Hawks Cay Resort deserves a post of its own (and I plan on writing about how it's a great place to have a destination wedding).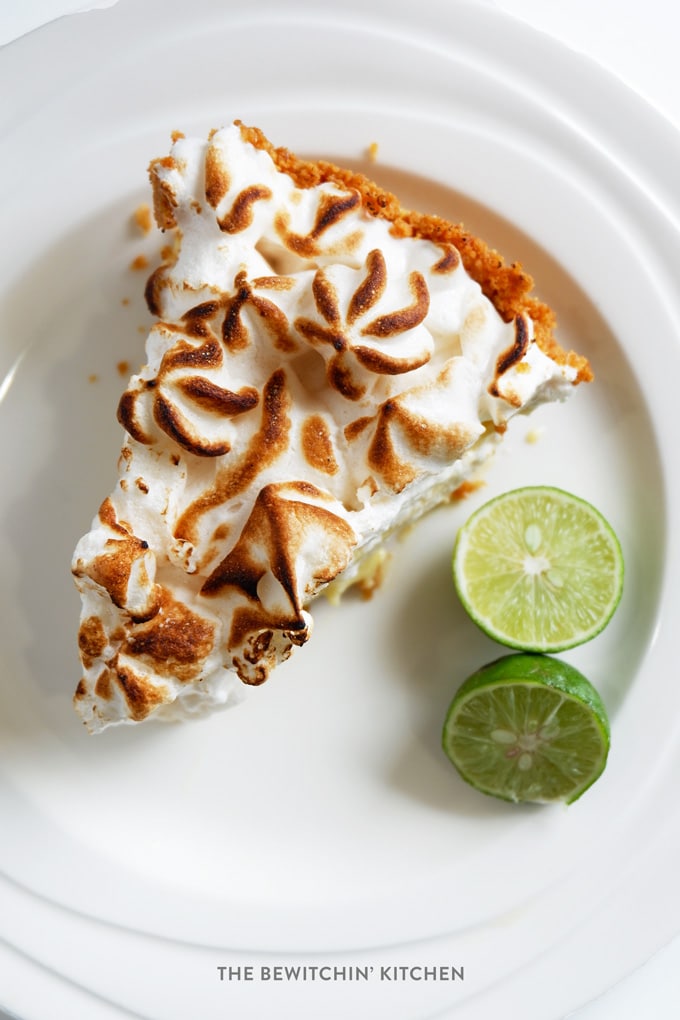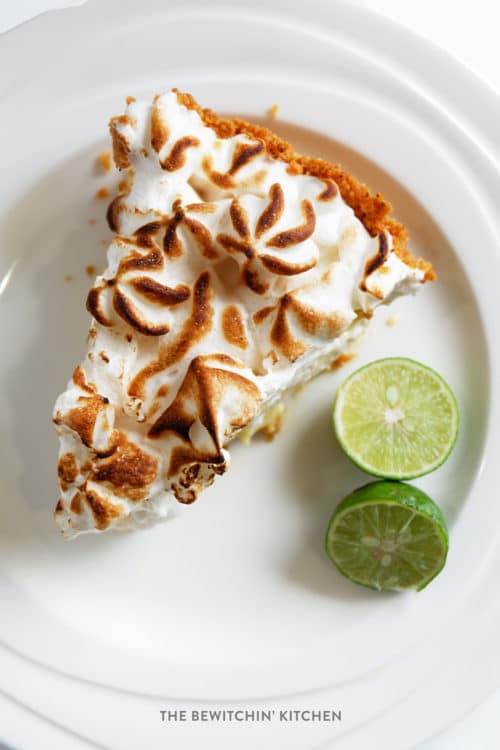 The food at Angler and Ale is incredible. The first night I had ribs, the second I had the steak with chimichurri sauce. I have been trying to recreate the latter meal but with no luck. I cannot get it near as delicious as I had it at the Duck Key resort.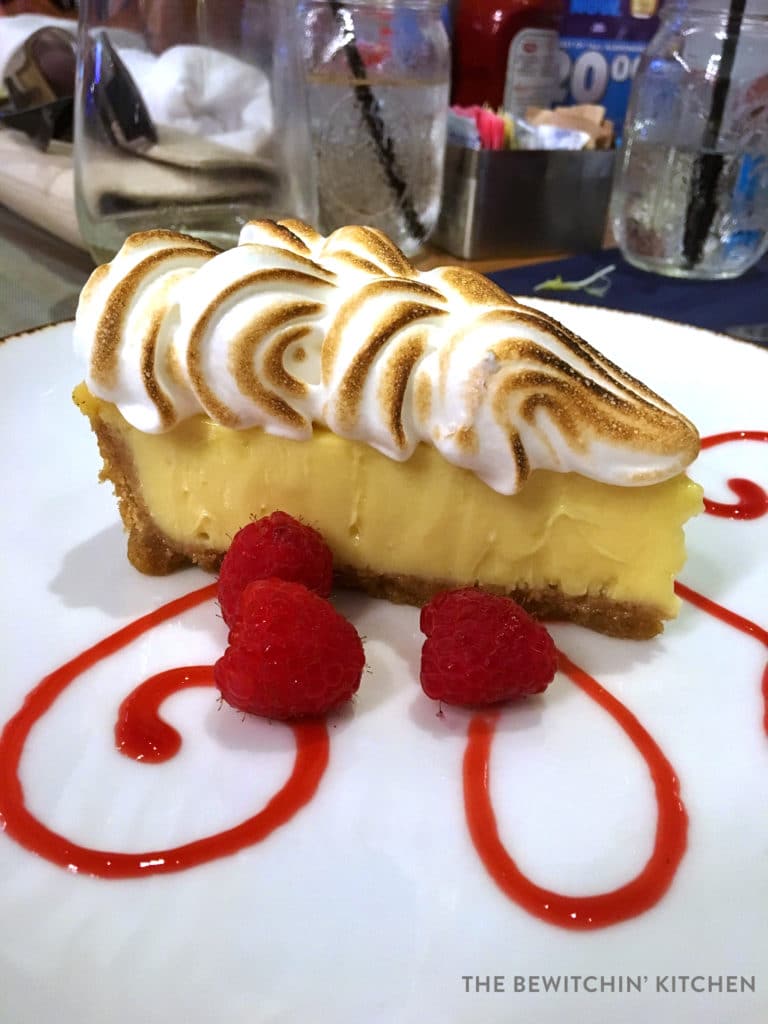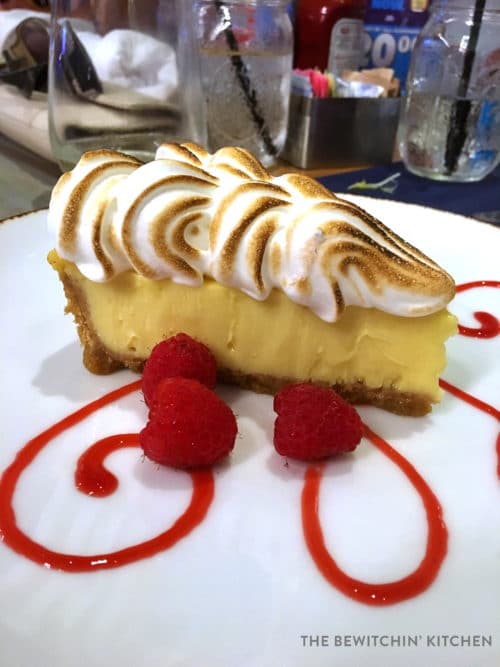 However, nothing came close to the key lime pie. Above is a photo that a snapped with my iPhone, and I've been craving it ever since!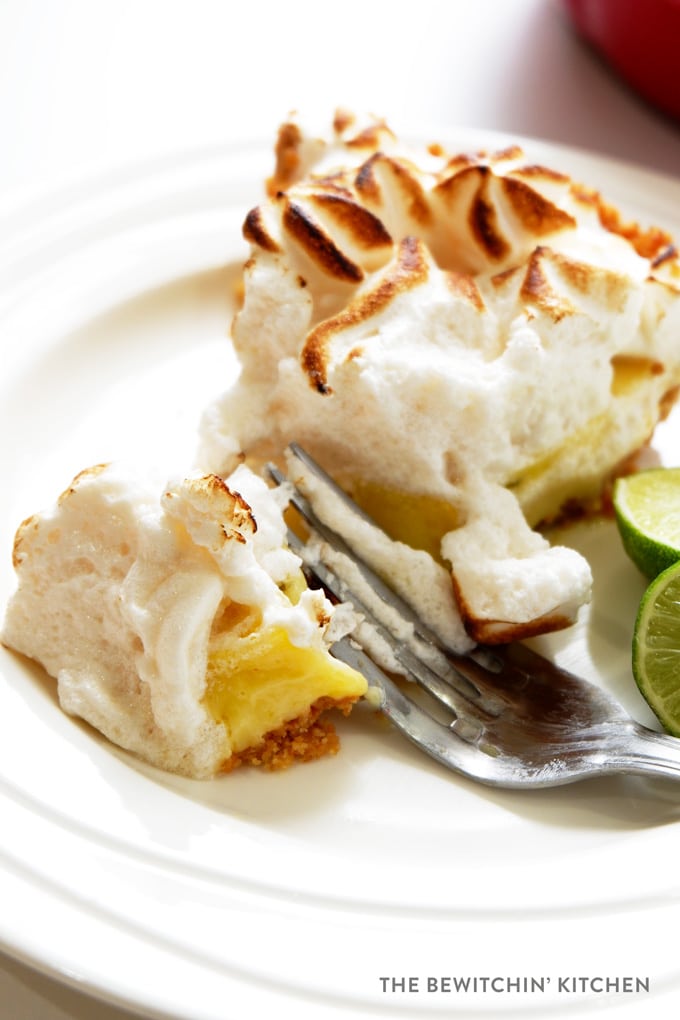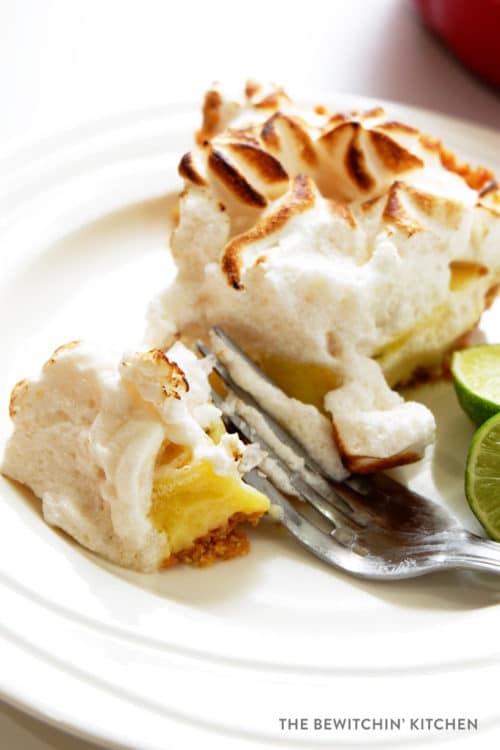 The Best Key Lime Pie Recipe Ever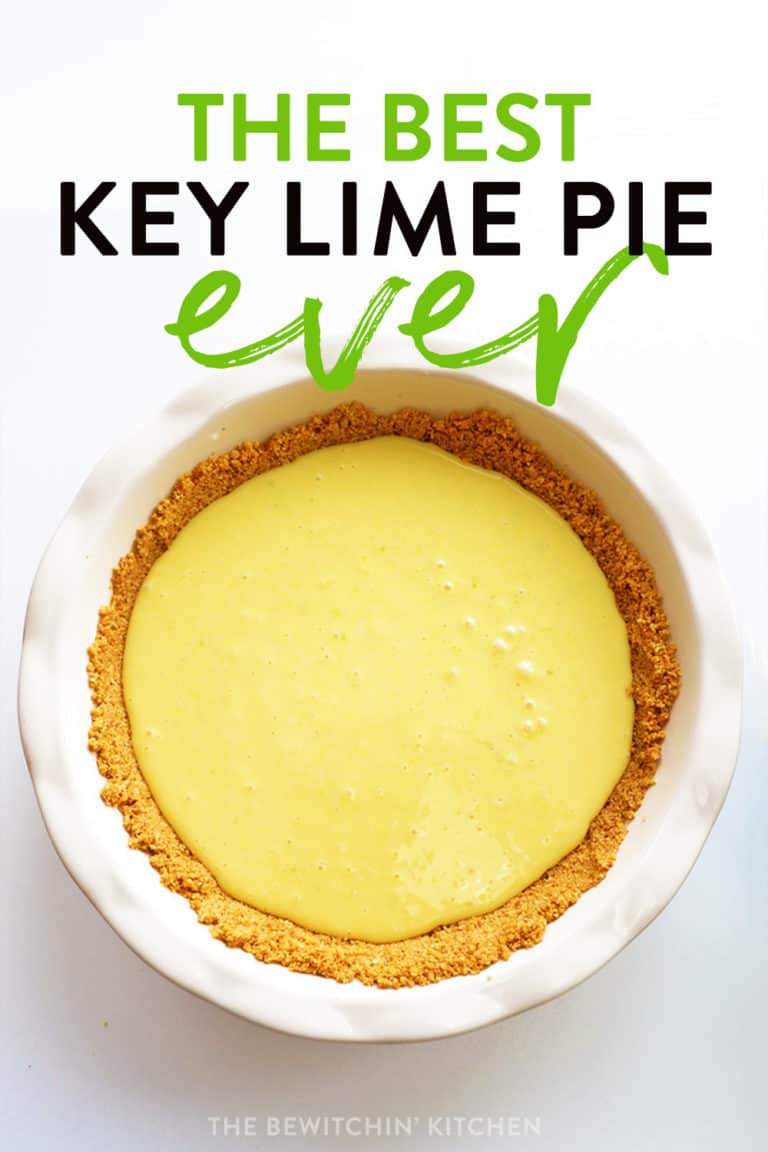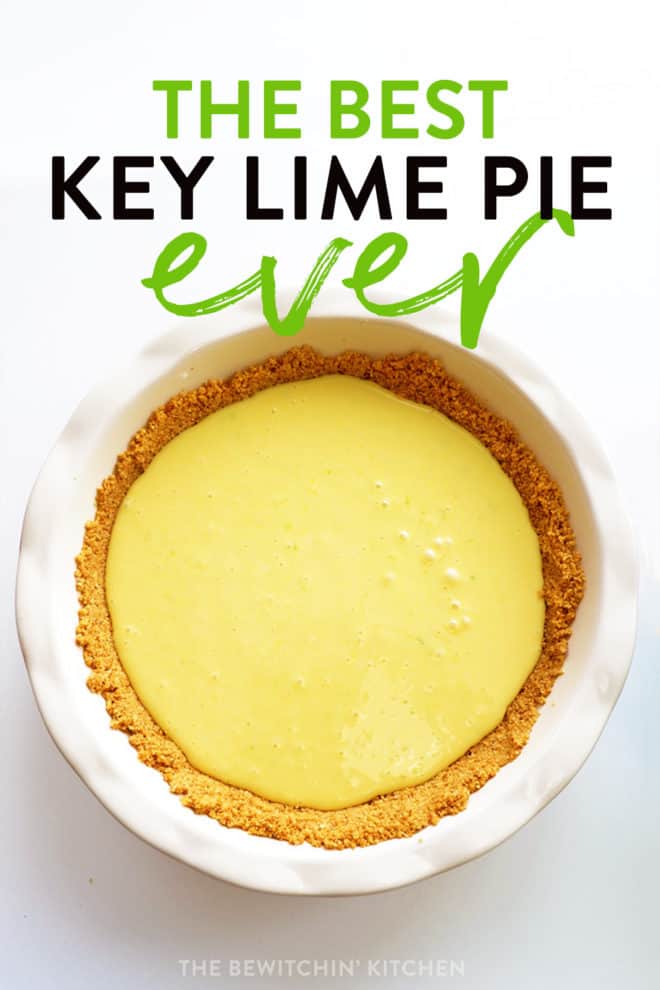 I bothered the marketing department at Hawks Cay a few times for this recipe and I'm so excited that they gave it to me! Thank you Chef William Ryan for allowing me to post this recipe!
From Chef William Ryan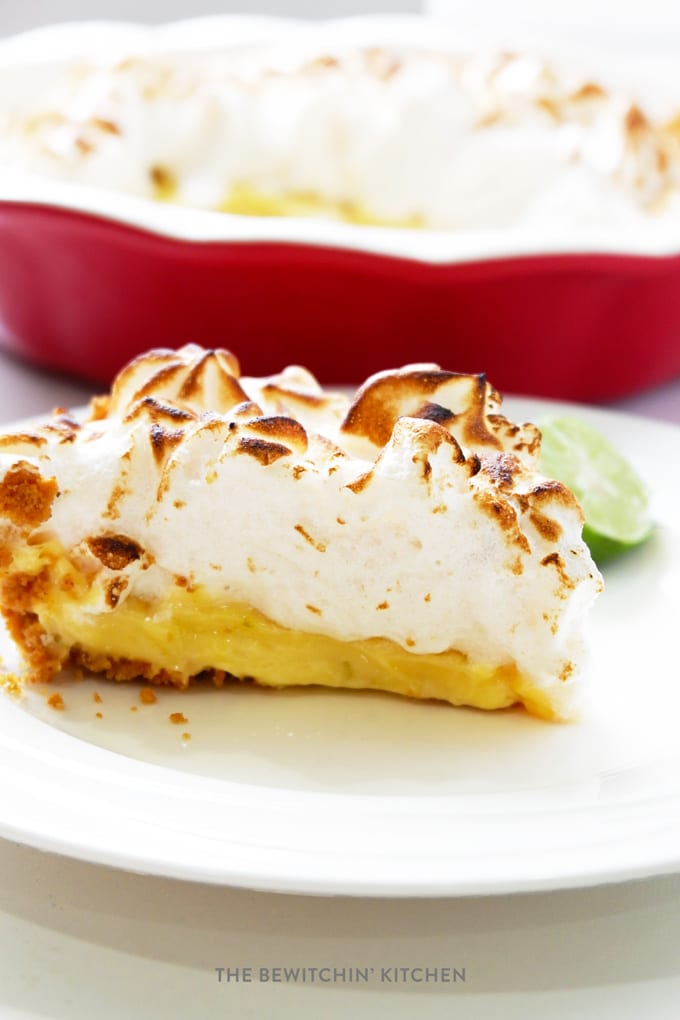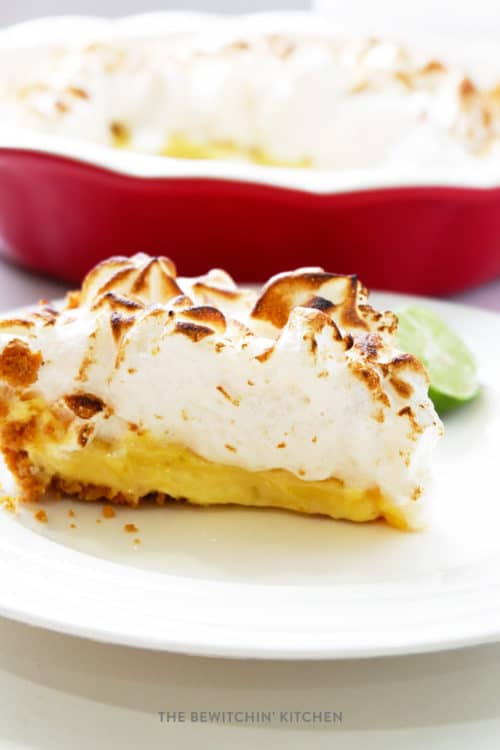 I love meringue, so I loaded it on, but if you don't just halve it. My pie plate is rather large, so the filling was a little less than I had hoped. I was going to reshoot a few of these photos, but I went to the fridge and saw that the husband got into it. So you'll have to settle for the real deal: messy photos because I got too excited to let it fully set and wanted to shoot it after only an hour of cooling.
More delicious dessert recipes:
Key Lime Pie
The best key lime pie recipe EVER. This Florida Key dessert recipe is one of my favorites. Whether you top it with meringue or whipped cream, you can't go wrong with the world's best key lime pie!
Servings 8 people
Calories 358kcal
Ingredients
Crust
1 cup graham cracker crumbs
¼ cup melted butter
1 tbsp sugar
Combine all ingredients and press into pie shell
Filling
1 tbsp key lime zest
14 ounces sweetened condensed milk
½ cup key lime juice
5 egg yolks
Meringue
4 egg whites room temperature
1 tsp vanilla
½ tsp cream of tartar
½ cup sugar
Instructions
Crust
Combine all of the ingredients and press into a pie shell.
Filling
Preheat oven to 350 degrees

Combine lime juice, zest, egg yolks, and condensed milk, mix well

Pour into shell and bake 15 minutes or until set.
Meringue
Beat egg whites, vanilla and cream of tartar to soft peaks.

Gradually add sugar and beat to form firm peaks.

Place into pastry bag with star tip.

Pipe onto cool pie, and toast with a culinary torch.

Serve with raspberry puree
Nutrition
Serving: 1g | Calories: 358kcal | Carbohydrates: 50g | Protein: 8g | Fat: 14g | Saturated Fat: 7g | Cholesterol: 154mg | Sodium: 213mg | Potassium: 287mg | Sugar: 43g | Vitamin A: 480IU | Vitamin C: 5.9mg | Calcium: 168mg | Iron: 0.8mg
Follow On Pinterest
Follow @bewitchinkitchen On Pinterest for more delicious recipes!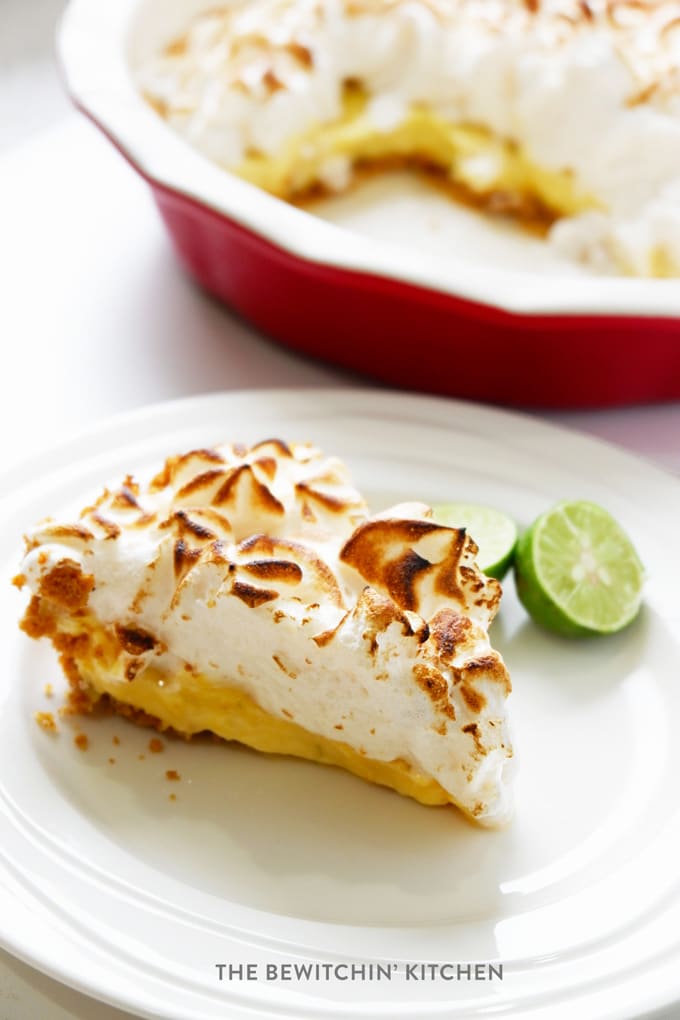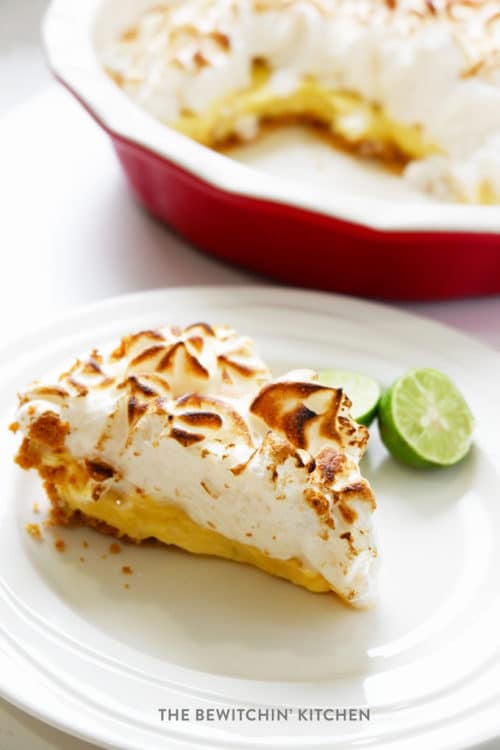 Disclosure: this post contains affiliate links.