Mocha Rub Grilled Chicken
Yes, you read that correctly. I'm putting coffee and cocoa on chicken. No, I haven't lost my mind, you're just going to have to trust me. This mocha rub grilled chicken is surprising smokey and not near as sweet as what I thought it would be.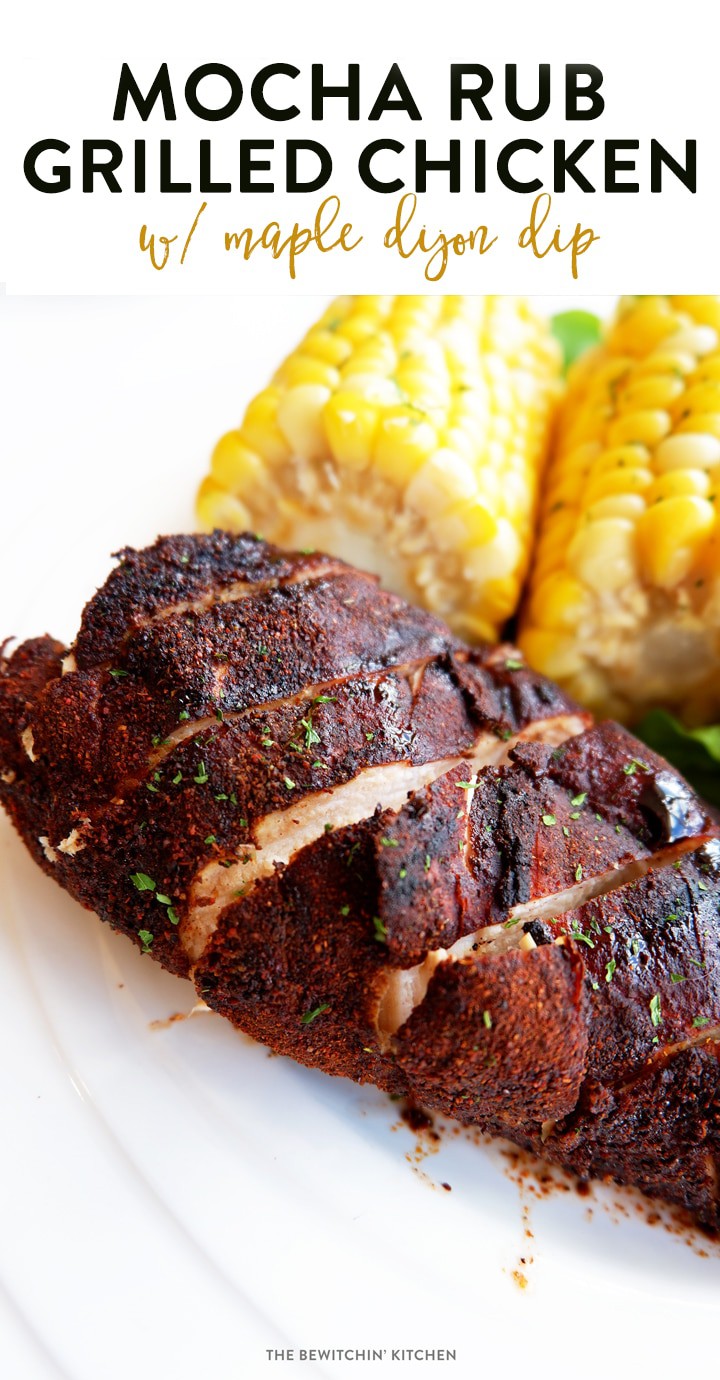 Every month I bring you a delicious chicken recipe, that's because I'm a proud ambassador for Chicken Farmers of Canada. I've been a brand ambassador for them for two years now and I'm always excited and eager to share what they stand for, along with the delicious recipes that my family has been enjoying.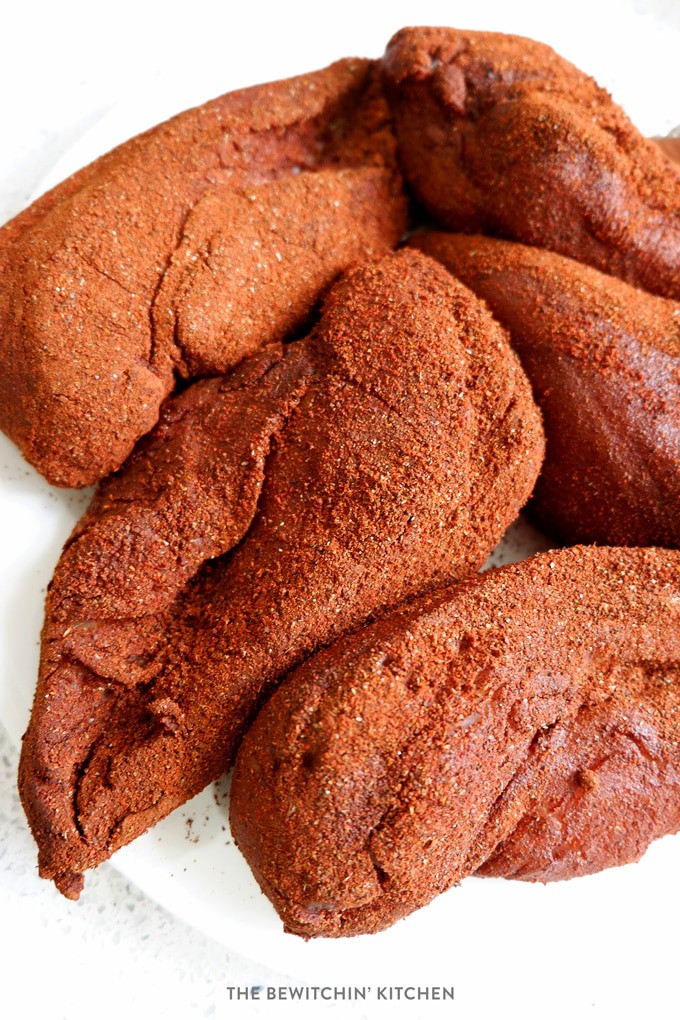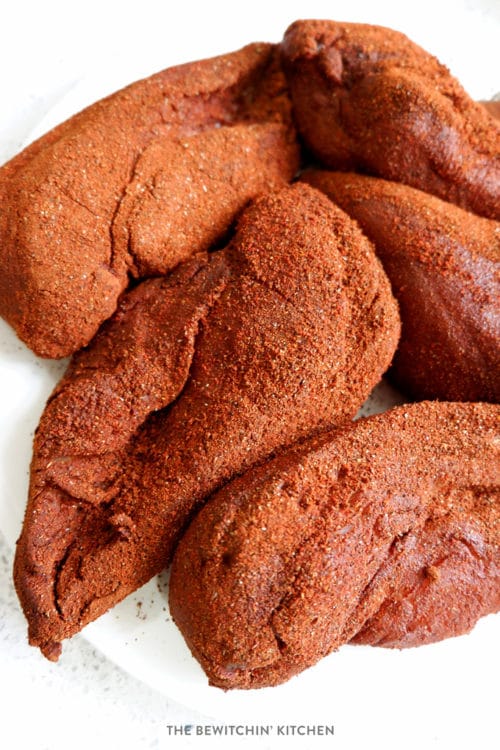 2017 is a big year for Canada, our country is turning 150 years old and during those 150 years Canada's chicken farmers have been working hard providing our families with quality chicken. That's why this Canada day, I'll be grilling up some tasty chicken (more than likely in burger form) and taking to Twitter to thank my local farmers.
Did you know that in Canadian Chicken Farmers:
Raise their chicken to be free to roam, with unlimited access to food and water.
Are held to high standards with upkeep and that the barns are cleaned out after every single flock and fresh bedding is laid out prior to the arrival of new chicks. In fact, every Canadian chicken farmer has to follow a strict and mandatory, audited Animal Care Program.
They're family based! Over 90% of Canada's chicken farms are family owned and operated.
Don't use hormones or steroids. Canadian chicken is hormone and steroid free! In fact, the use of hormones and steroids in chicken production has been illegal since the 1960s.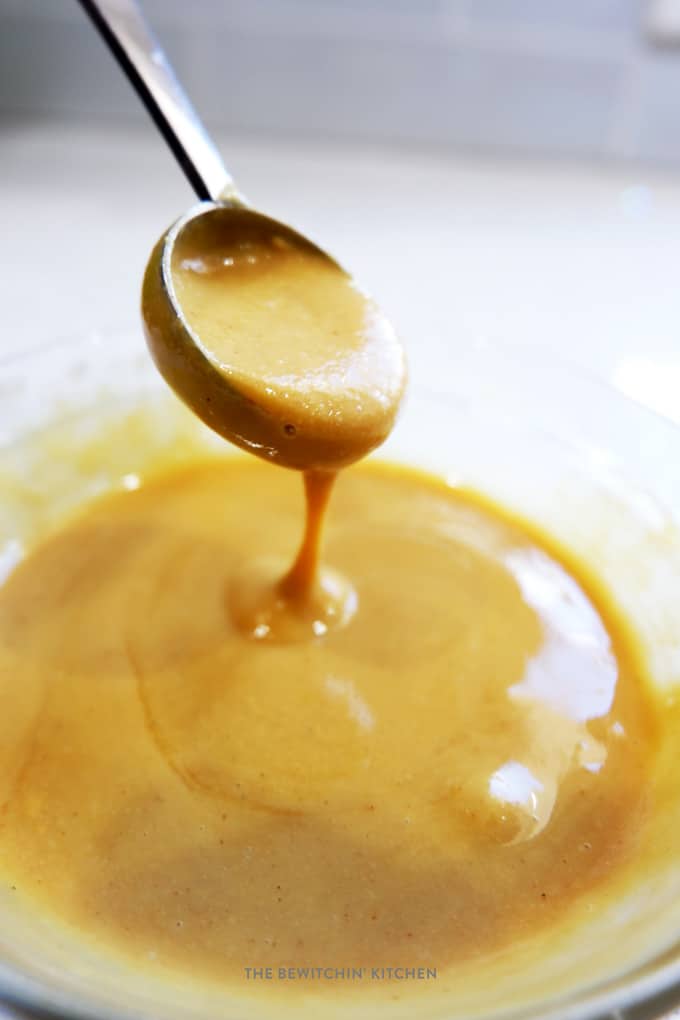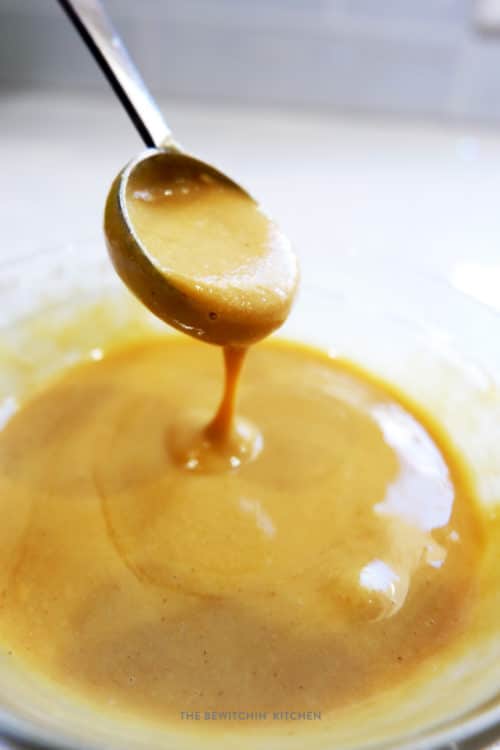 So what comes to mind when you think of Canadian food?
I think of maple, coffee (Tim Hortons), Nanaimo Bars, poutine, and more maple.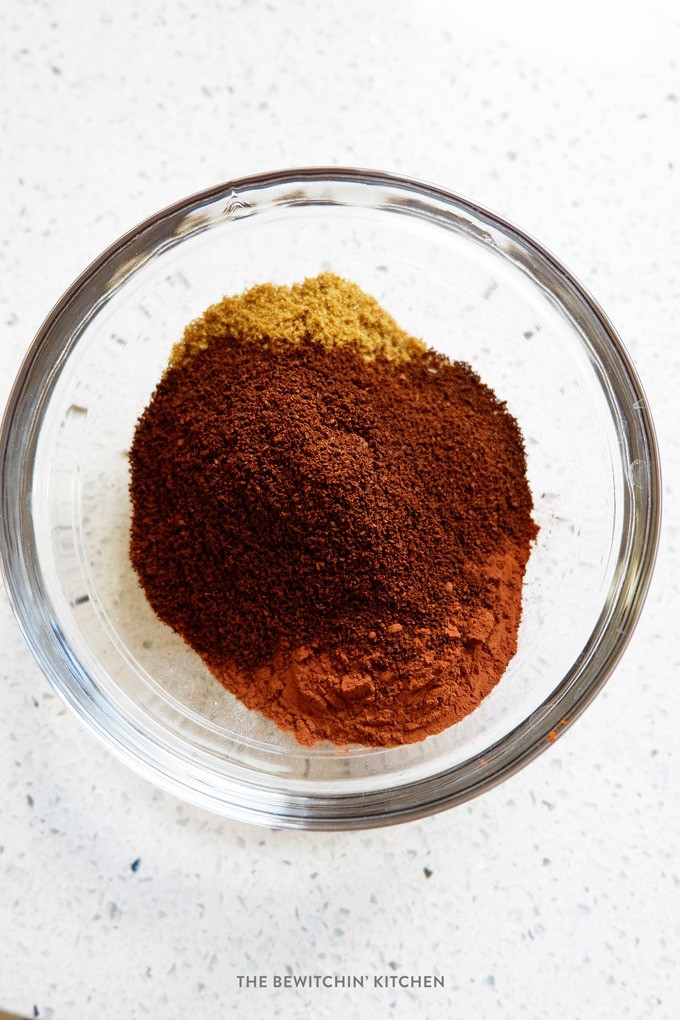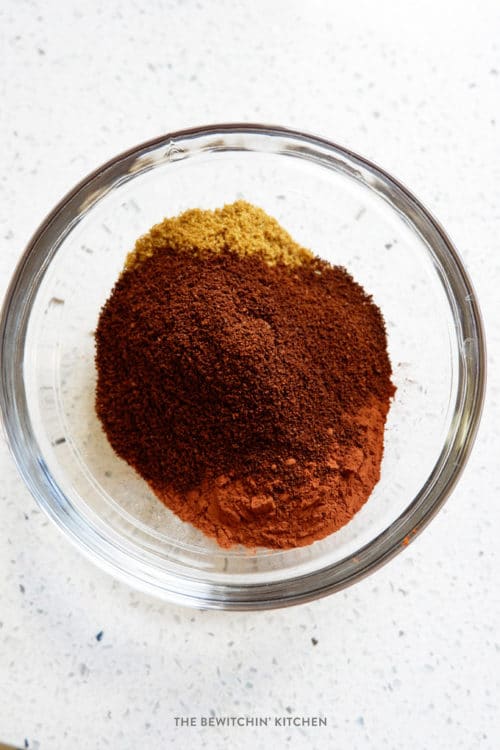 So with that in mind, I took the Coffee and Cocoa Grilled Chicken recipe from Chicken Farmers of Canada, removed the sugar and added chicken breasts plus I made a delicious (and super simple) maple dijon dipping sauce.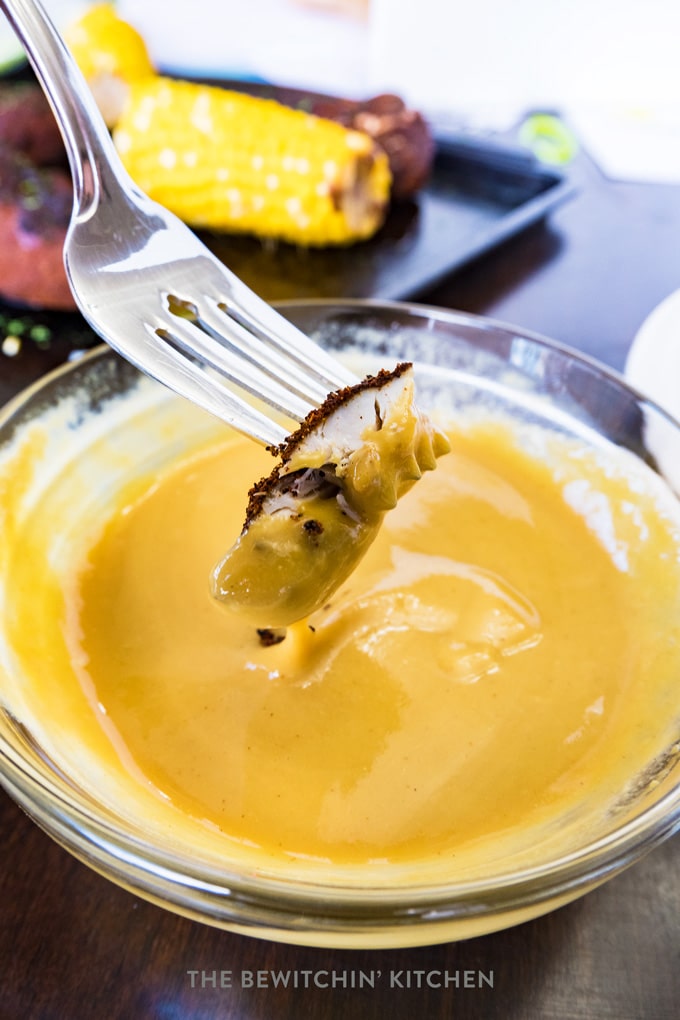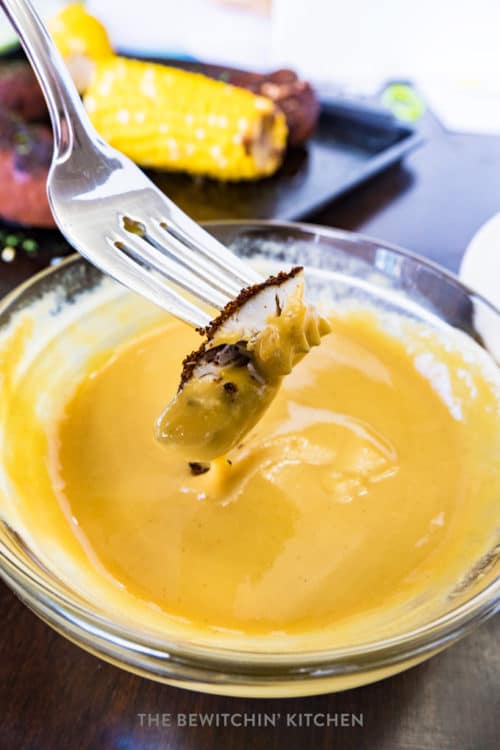 There's something about dipping food, it's almost as fun as meat on a stick.
Mocha Rub Grilled Chicken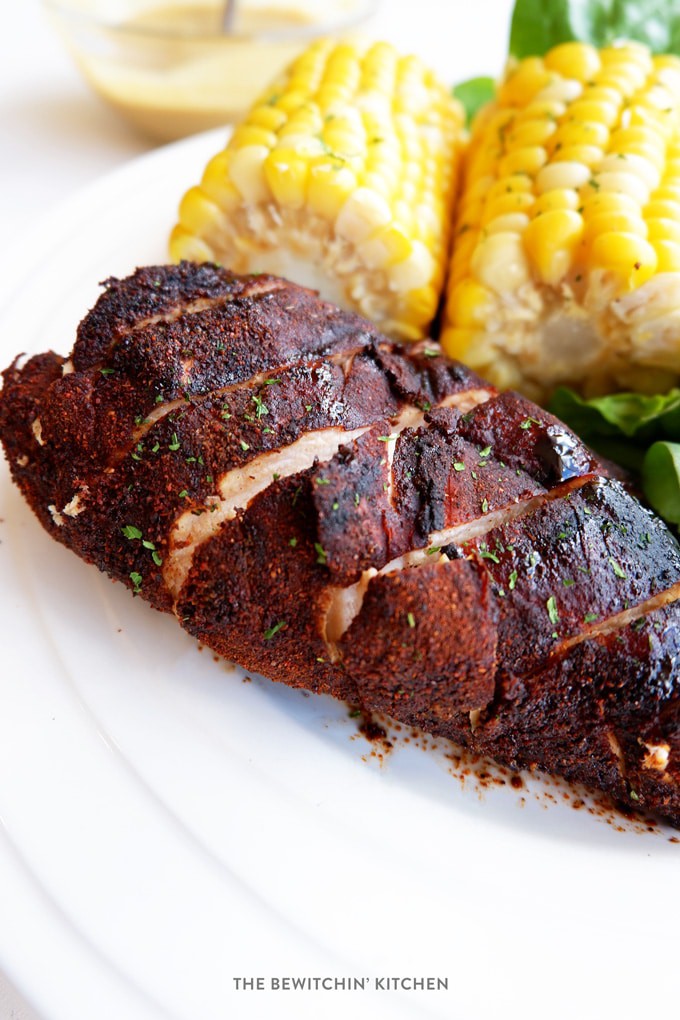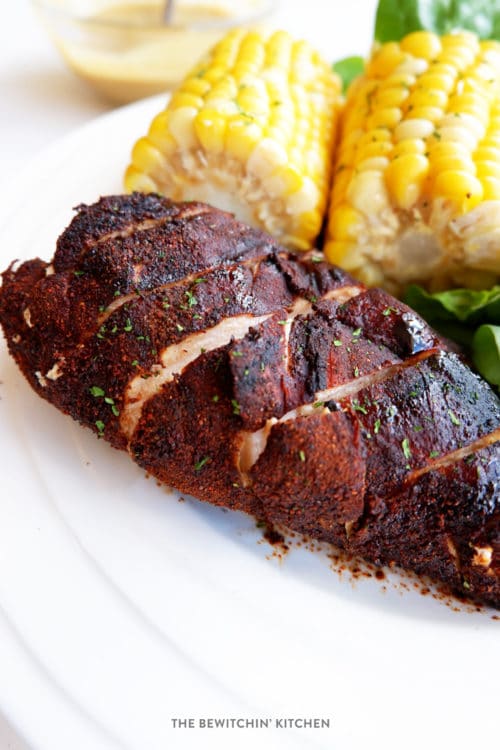 This Mocha Rub Grilled Chicken is a delicious bbq chicken recipe that uses a unique dry rub that mixes coffee grounds and cocoa powder. Don't worry, it's not sweet and weird, it makes for a smokey BBQ flavor.
More grilled chicken recipes: 
Kickin' Chicken Kebabs with Spicy Peanut Sauce
Mocha Rub Grilled Chicken
This BBQ chicken recipe uses a unique dry rub that mixes coffee grounds and cocoa powder. It makes for a smokey BBQ flavor.
Servings 5
Calories 206kcal
Ingredients
5 boneless skinless chicken breasts
2 tbsp  paprika
1 tbsp  chili powder
1 tsp garlic powder
1/2 tsp sea salt
1/2 tsp cumin ground
1/2 tsp  pepper
1 tbsp  fine coffee grounds
1 tbsp cocoa powder
Maple Dijon Dipping Sauce
Instructions
Add all of the rub ingredients into a resealable bag or a bowl and mix all the ingredients together.

Add the chicken breasts and press to coat.

Let sit for at least an hour.
Preheat grill
Oil the grill, add the chicken and grill on medium heat for 9-12 minutes per side, or until juices run clear.
Maple Dijon Dipping Sauce
Mix the two ingredients together until smooth and dip your chicken in it.
Nutrition
Serving: 1g | Calories: 206kcal | Carbohydrates: 20.5g | Protein: 24.1g | Fat: 3.3g | Saturated Fat: 0.7g | Cholesterol: 66.2mg | Sodium: 97.8mg | Fiber: 1.9g | Sugar: 0.4g
Follow On Pinterest
Follow @bewitchinkitchen On Pinterest for more delicious recipes!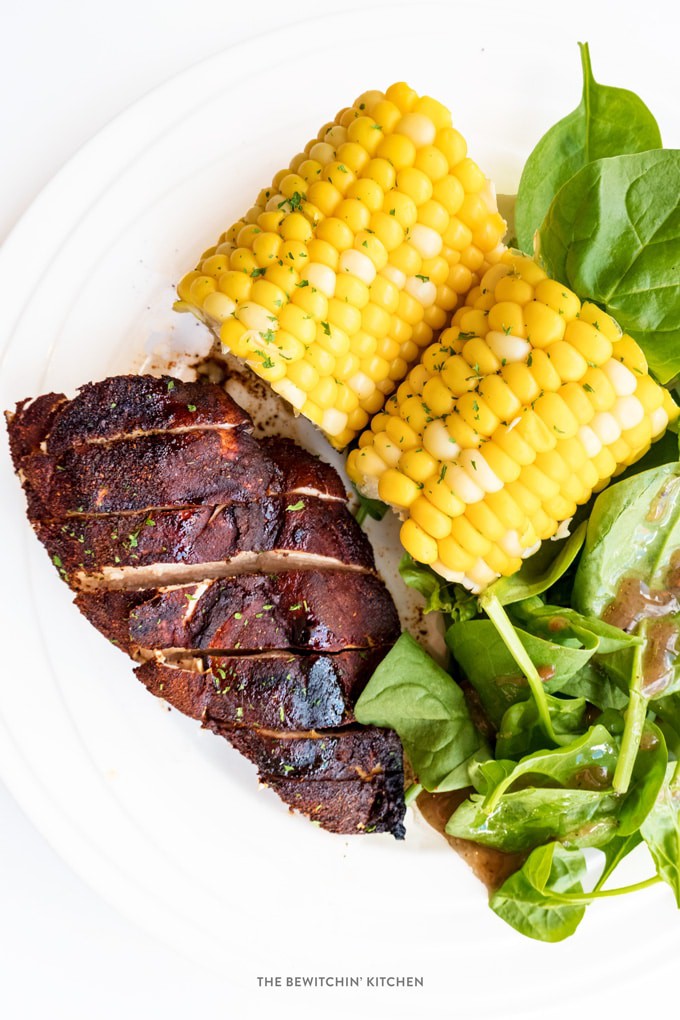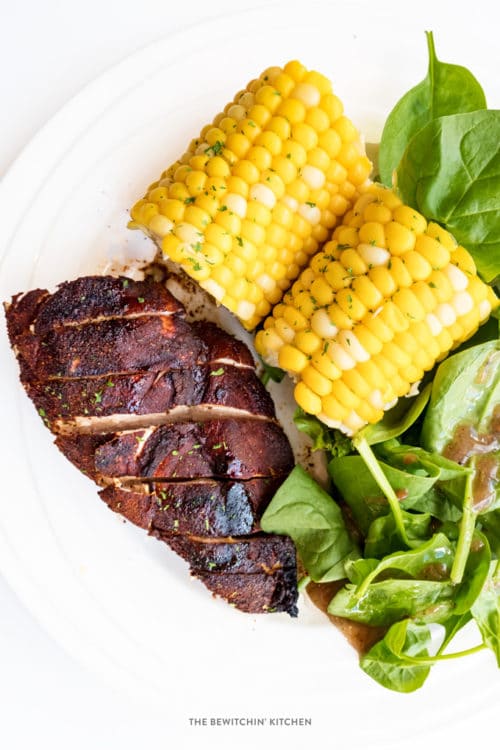 Don't forget to visit Chicken.ca and search for their recipes and follow the Chicken Farmers of Canada on their social profiles: Facebook, Twitter, Instagram and Pinterest.
Disclosure: I am participating in the Chicken Farmers of Canada campaign managed by SJ Consulting. I received compensation in exchange for my participation in this campaign. The opinions on this blog are my own.