Champagne On The Rocks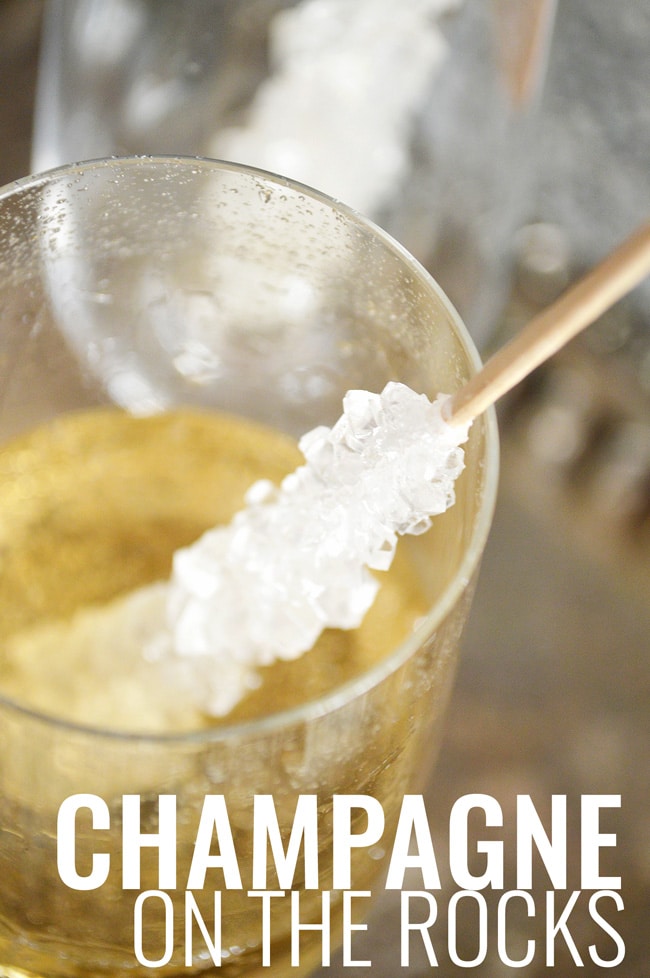 A glass of champagne is a great way to add a little bit of celebration to your event. These champagne on the rocks are a great way to add the little bit of extra glam to your event, whether it's a New Years Eve party, a champagne birthday or a Friday night with Netflix.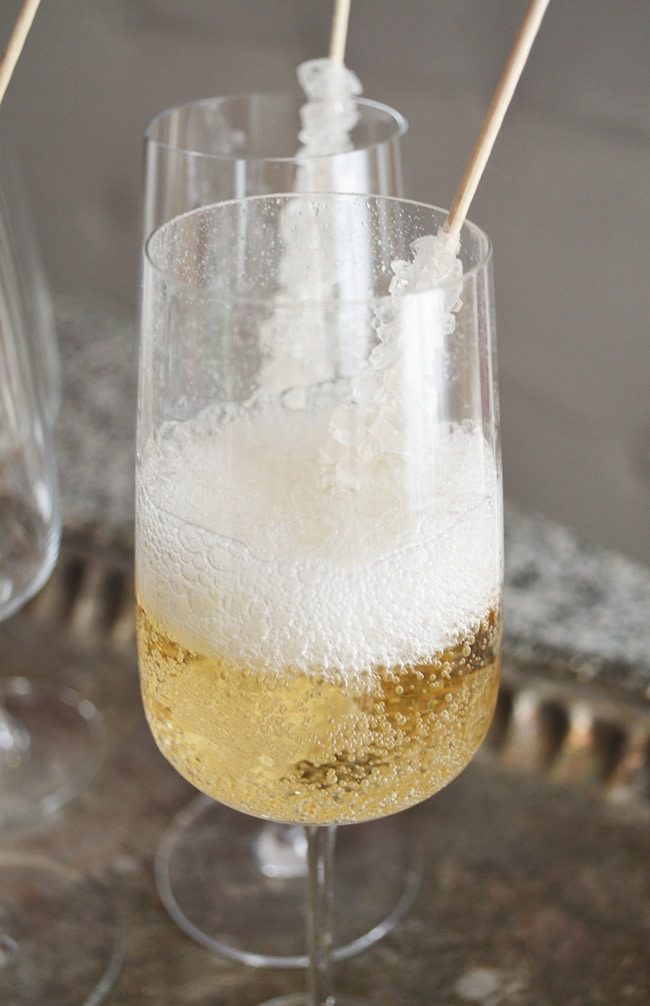 I love to sip on champagne, it livens up the time of day. I also love rock candy, but I never thought that these two would go hand in hand so beautifully.
It's like the Champagne Floats all over again – a total game changer.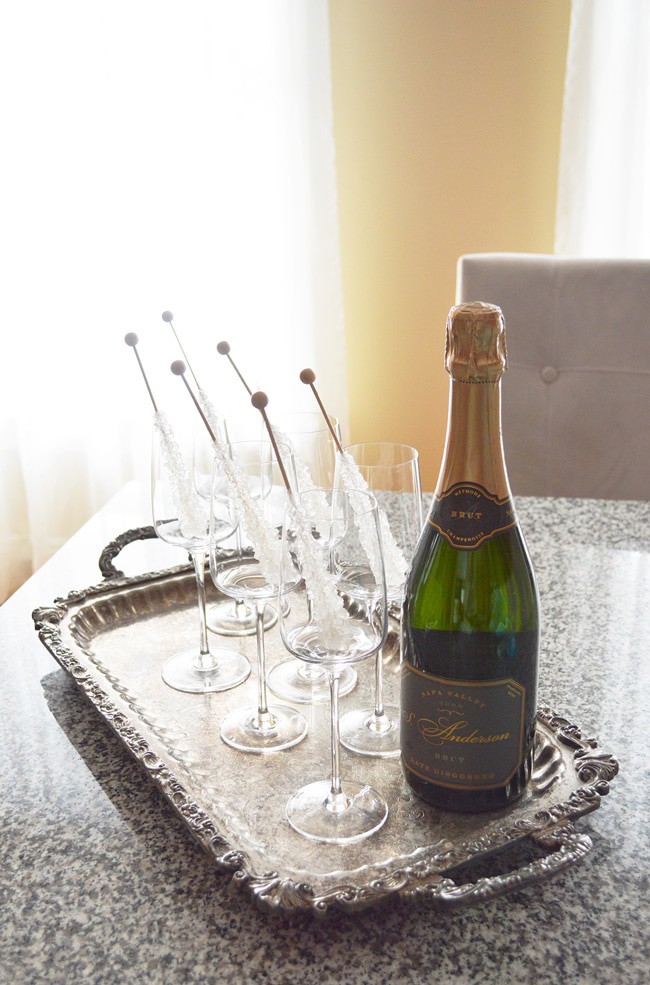 The best part is – it's effortless. It's a fun and unique that requires very little work on your part. I love it when it works out like that. It shows that you put out the effort, but with every little work (win-win).
Champagne On The Rocks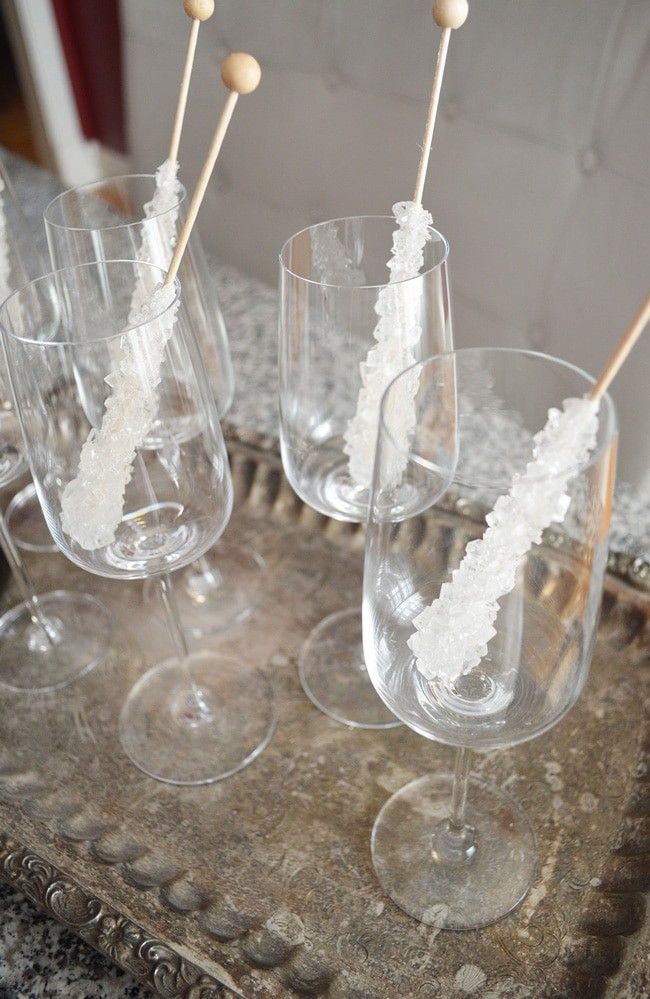 1 bottle of perfectly chilled Champagne (or a non-alcoholic sparkling drink would be great here as well)
Tall Champagne flutes
1 stick of rock candy per glass.  I used all clear/white to accentuate the crystal diamond look and blend well with the natural color of the bubbly beverage, but other colors could certainly work well too.
You can set everything up ahead of time on the counter or a nice tray, place the rock candy into the glasses and then simply pour the Champagne when ready.
Another great idea would be to use sparkling water and to add a colored stick of rock candy. I'm sure the kids at the event will love it, I'll try it later in another blog post.
When was the last time you broke open the bubbly?
If you like this idea for Champagne On The Rocks, please share it with your friends. You can also pin this New Years Eve party idea by hovering over any image and hitting the "Pin It" button.