Healthy Mac and Cheese Recipe
It's fall so I've been making up for lost time in the kitchen (from it being too hot to cook this summer) and whipping up all sorts of comfort food, like this healthy mac and cheese recipe.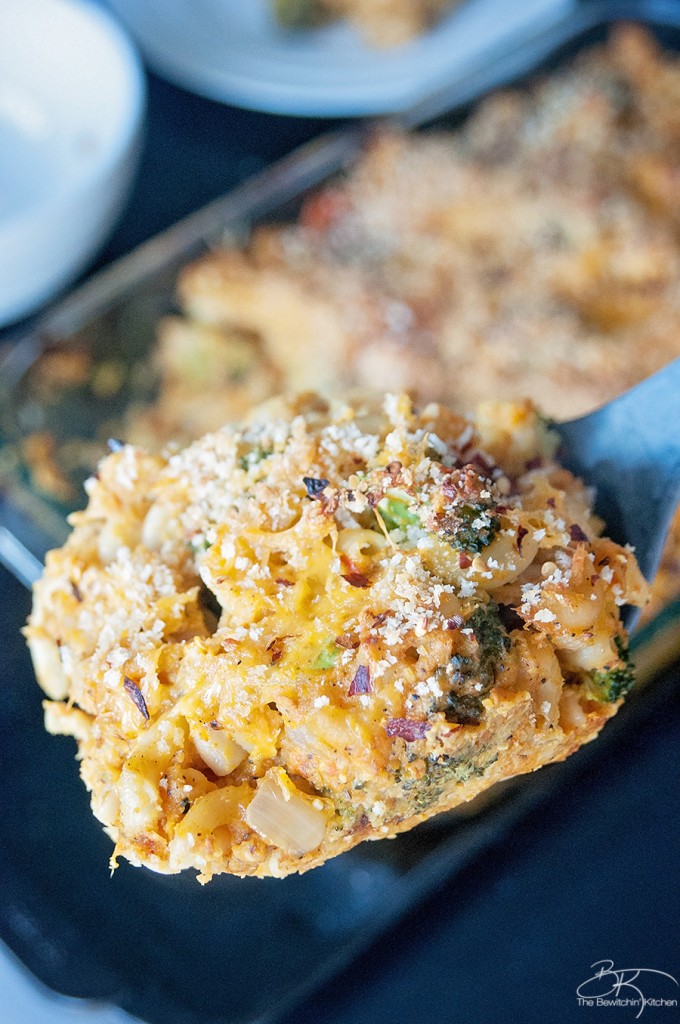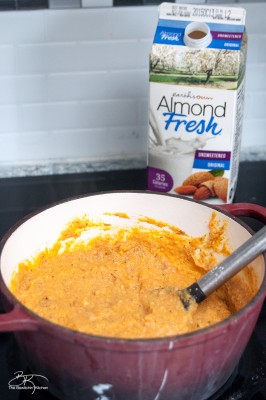 With this healthy mac and cheese recipe I did a few things to make it a healthier alternative to regular mac and cheese:
I switched to whole wheat macaroni and cut the amount in half.
To bulk up the dish I added broccoli with the macaroni.
I roasted a bunch of vegetables up, pureed them and added them to the cheese sauce (just like I did with the Roasted Vegetable Quinoa Bake).
I swapped cream and milk for Almond Fresh Unsweetened Almond Milk to reduce the calories.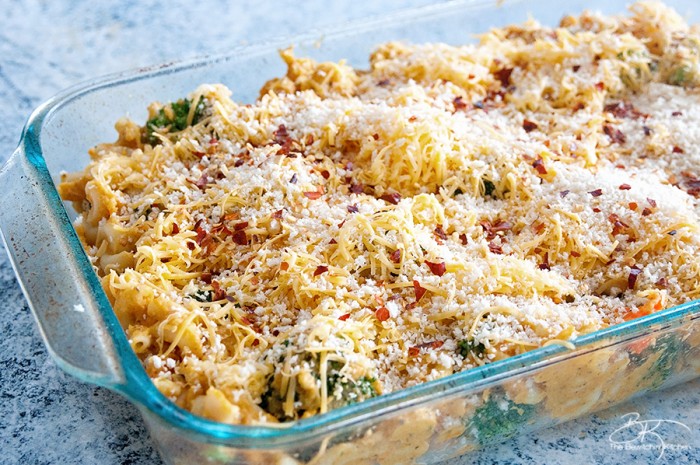 Don't be startled that I used almond milk in this recipe, I cook with it often and I can never taste a difference. There are health benefits to using almond milk as well, such as:
Lower in Calories than 2% milk. *
Excellent Source of Calcium and Vitamin D
Low Sodium
Good Source of Vitamin E
Source of 9 Essential Nutrients **
Lactose and Dairy Free
Low Fat
Cholesterol Free
Healthy Mac and Cheese Recipe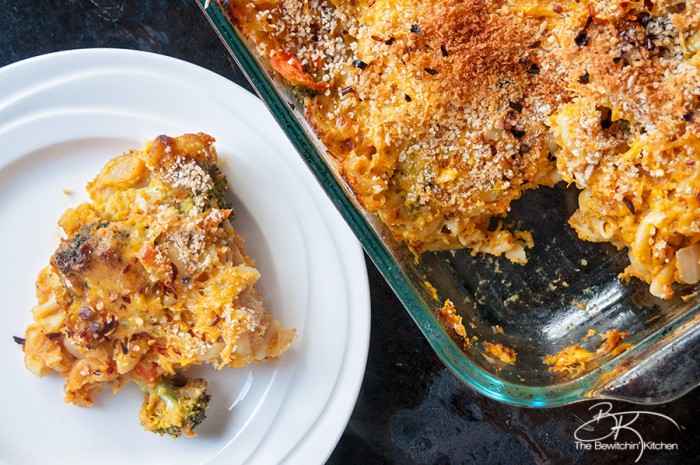 Healthy Mac and Cheese Recipe
Ingredients
2 cups whole wheat macaroni uncooked
2 cups broccoli
For The Roasted Vegetable Puree
2 cups roughly chopped carrots
1 head of cauliflower
1 red bell pepper
1 tsp sea salt
1/2 cup water
For The Cheese Sauce:
3 tbsp butter
1 onion
2 tsps minced garlic
11/2 tbsp flour
1 cup almond milk
1 cup cheddar cheese cubed (generous)
1 tbsp Worcestershire Sauce
1 tsp mustard powder
1 tsp thyme
1 tsp sea salt
1/2 tsp black pepper
Topping:
1 cup shredded cheddar cheese
1/2 cup panko crumbs
Red pepper flakes optional
Instructions
For The Roasted Vegetables:
Chop up cauliflower, red pepper, and carrots. Place on a baking tray and roast for 35 minutes (or until slightly charred - check the bottoms to make sure it's not actually burning).
Meanwhile cook the macaroni, set aside.
Once the vegetables are done, let them cool for a few minutes. Then you're going to puree them:

Using a high powered blender, add all of your vegetables and half a cup of water. Puree.
For The Cheese Sauce:
In a medium stock pot over medium heat, melt your butter, add onions and cook until translucent. Add your garlic, I'm fairly generous and may add an extra clove.

Add flour, stir and add the almond milk. Let bubble for a minute or two and add the cup of cubed cheese. Stir until melted and add the pureed vegetables. Add salt, Worcestershire sauce, mustard powder, pepper, and thyme.

Add the sauce to the cooked macaroni, stir to combine. Add broccoli, stir again.
Putting it together:
Butter a 9x13 baking pan add quinoa and top with 1 cup of shredded cheese and panko crumbs. Sprinkle with red pepper flakes (optional).

Bake for 20-25 minutes or until cheese is melted and brown and beautiful.
Follow On Pinterest
Follow @bewitchinkitchen On Pinterest for more delicious recipes!
Like this recipe? Pin it for later:

Disclosure: I was compensated for my time and recipe creation but (as always) all opinions are my own.