Maple Whiskey BBQ Sauce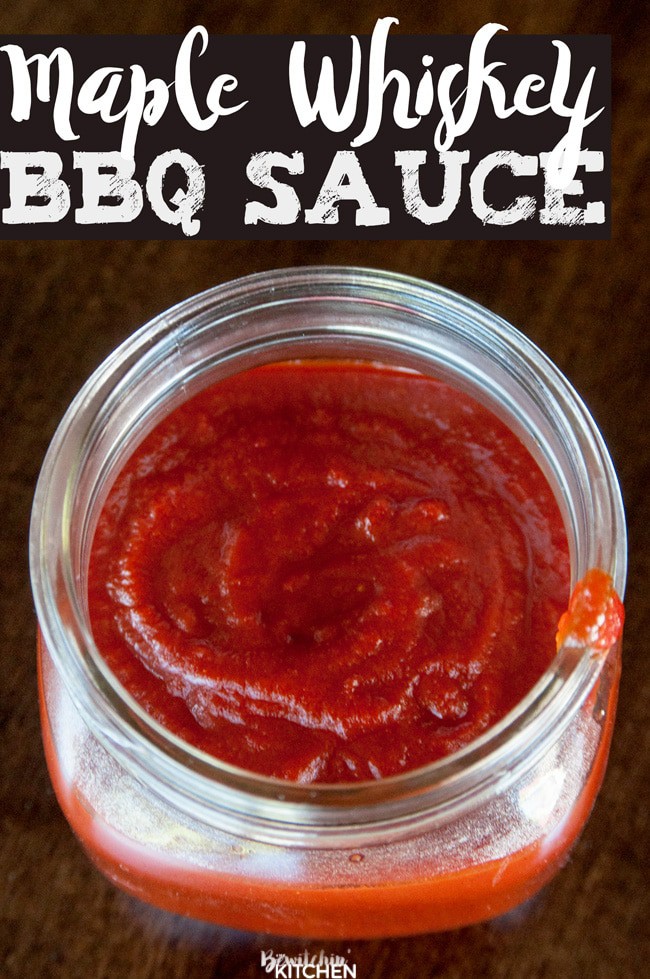 I have been wanting to make this maple whiskey bbq sauce ever since I first cooked up the paleo bbq sauce a year and a half ago. The day has finally arrived and after winging a few things, I think it turned out pretty tasty.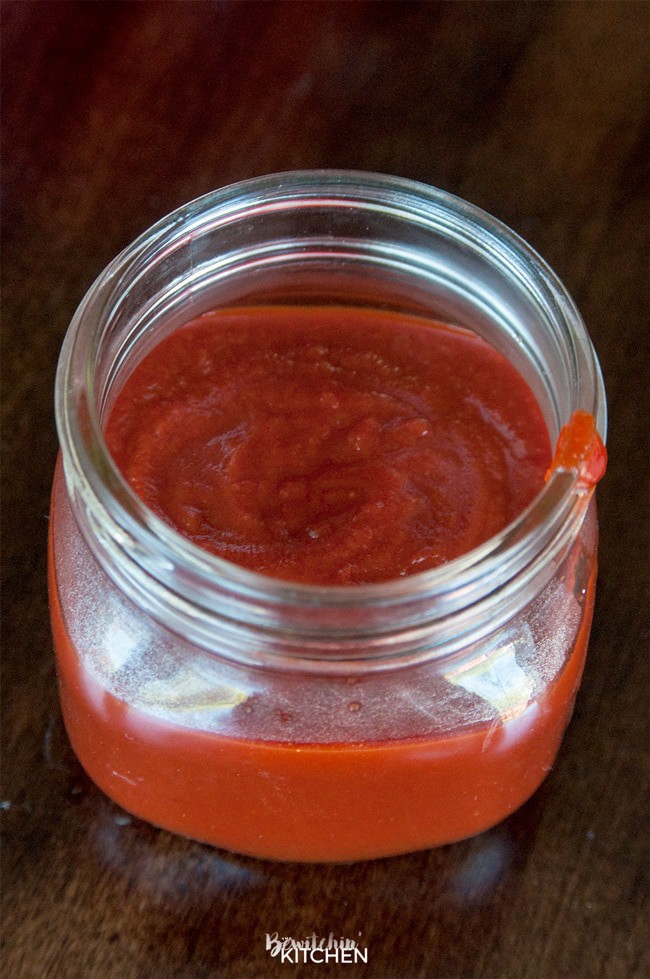 What I love about this whiskey bbq sauce is that it's not just perfect for summer, it's an all season kind of thing. When I think of the snowy, winter months (although I'm trying not to) I think of the warmth and richness of whiskey. There are so many things you could do with this maple whiskey bbq sauce that "future ideas" folder on Wunderlist has been updated quite a bit since I started writing this post.
Maple Whiskey BBQ Sauce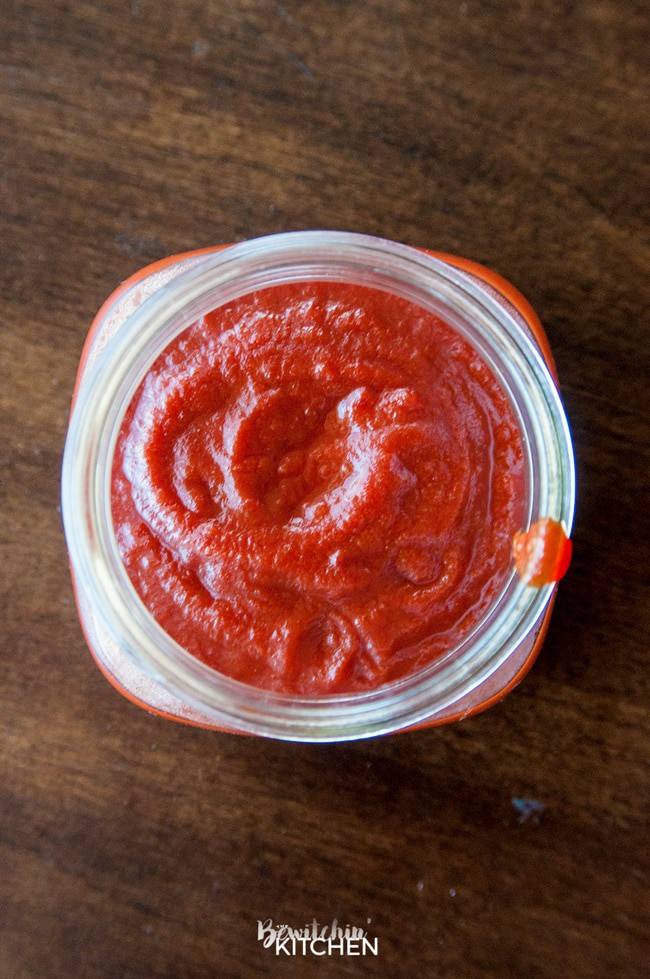 With just a few ingredients this sweet, yet savory bbq sauce is a new favorite to add to our family's recipe book. It goes great on ribs and I really like it on the chicken sandwich I'm eating while I write out this post out.
Maple Whiskey BBQ Sauce
Servings 12 servings
Calories 46kcal
Ingredients
1 cup beef broth
1/2 cup whiskey + 1 tbsp
1 6oz can tomato paste
4 tbsps pure maple syrup
1 tbsp apple cider vinegar
2 tsps paprika
1 tsp onion powder
1/8-1/4 tsp cayenne powder depending on how much of a kick you would like
sea salt to taste I did quite a few turns on my grinder
Instructions
In a medium saucepan, over medium heat, bring 1/2 cup whiskey and the beef broth to a boil and let boil for 5 minutes.

Add the rest of the ingredients (including the additional 1 tbsp of whiskey), cover and turn it down to a simmer for 20 minutes.

Uncover for the last five minutes.

Let cool, transfer to a glass jar and top your chicken,ribs and other meaty goodness.
Nutrition
Serving: 1g | Calories: 46kcal | Carbohydrates: 5g | Protein: 1g | Fat: 1g | Saturated Fat: 1g | Sodium: 76mg | Potassium: 33mg | Fiber: 1g | Sugar: 4g | Vitamin A: 173IU | Calcium: 8mg | Iron: 1mg
Follow On Pinterest
Follow @bewitchinkitchen On Pinterest for more delicious recipes!
Like this recipe? Then please go ahead and share it with your friends.