Berry and Beet Popsicles

Yes, I said Beet Popsicles. No, I haven't completely lost my marbles. I'm going to need you to trust me okay?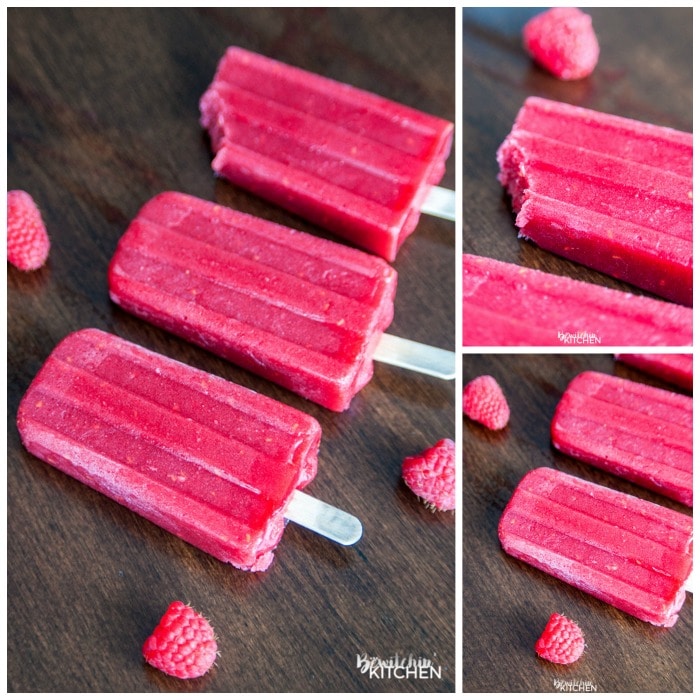 Beets in a dessert isn't all that strange. Last summer I tried a beet gelato at the Watermark's Farm to Vine experience and it was delicious. I was surprised at how much I liked it, it's a year later and I'm still talking about it. So today when my son asked to make popsicles, I wanted to give beet popsicles a whirl.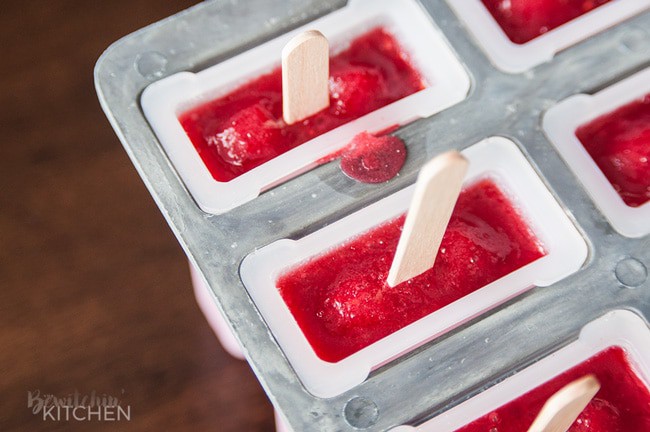 I bought a package of pre-cooked beets from Costco a bit ago (which are awesome by the way) and plopped one them into my mixture of water, raspberries, and strawberries. I'm sure if you peeled a raw beet it would work too. I'm assuming a roasted beet would be sweeter, which is what I wanted.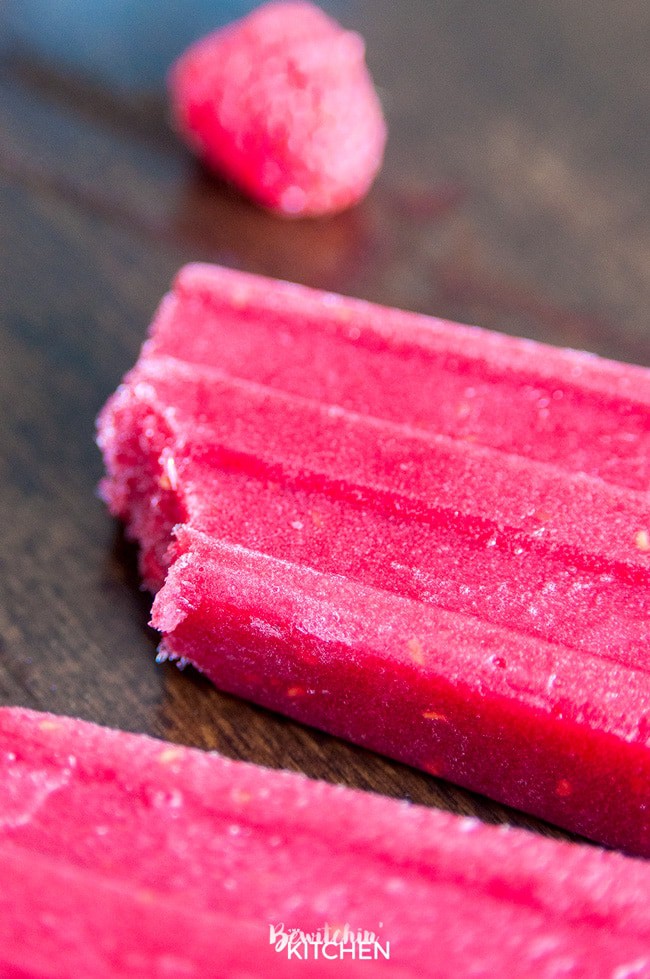 As for a sweetener, I used honey and a package of truvia. The reasoning? The honey was sweet, but I knew my son would want sweeter and I didn't want to add any more calories (for my selfish reasons) so I opted for some stevia. Play around with the tastes for yourself and see what works for you and your family.
I used both my Zoku and my popsicle mold. I love my molds but I noticed my popsicle one was leaving black marks on my hand (which is why you see my finger prints all over the popsicle sticks). I'm not sure why that's happening, if you do – let me know. Maybe it's because I throw it in the dishwasher and it's not dishwasher approved? 🙈
Berry and Beet Popsicles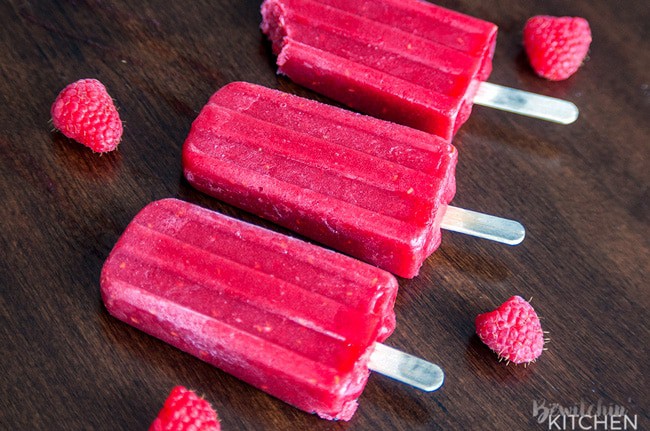 Don't let the hidden vegetable scare you. This homemade ice pop recipe is a refreshing and sweet way to beat the heat this summer. I'm relieved that its picky eater approved!

Berry and Beet Popsicles
Servings 8 popsicles
Ingredients
1 cup water
1 beet mine was pre-cooked
1 cup raspberries
5 strawberries
2 tbsps honey
Optional: 1 package of Truvia
Instructions
Add all the of the ingredients in a blender and blend until smooth.

You can sweeten this with any sweetener, I happened to use honey. I have a picky eater at home and knew that he would want it a tad sweeter, so I added a package of Truvia.

Pour into a popsicle mold and freeze for a few hours.
Follow On Pinterest
Follow @bewitchinkitchen On Pinterest for more delicious recipes!
Like this recipe? Please share it with your friends.