Getting Your Car Ready For a Newborn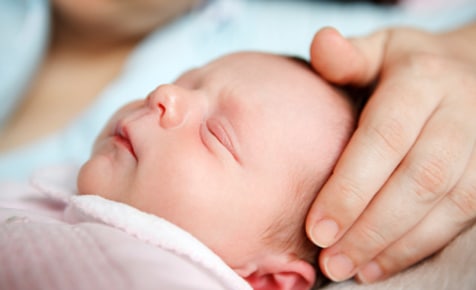 Getting Your Car Ready for a Newborn
If you're reading this article, chances are you're getting ready to welcome a new addition into your life. Having a baby is one of the greatest joys in life, and every day will be wonderful (even if every night is sleepless). With a new baby comes a lot of new changes, some that are easier than others. From baby proofing the living room to decorating the nursery, having a bay is both a lot of fun and a lot of work. One of those changes that comes is making your car safe for your baby. Baby proofing your car is important in that it will keep your child safe, and keep your car clean. If the baby is on the way and due pretty soon, check out these tips on how to get your car ready for the new member of your family.

Selecting the Car Seat
Obviously, one of the most important things to do in making your car safe for your upcoming baby is selecting the right car seat. A car seat is not something that you should just pick up on Craigslist. Buy a new car seat, and if you must buy used make sure it's less than three years old. In Canada there has been updated rules. You may buy/sell a car seat but check with the manufacturer first. Some manufacturers do not allow it.
If you can't afford a top of the line car seat, opt to try to win one from the Baby on Board contest. Design a baby on board sign, submit it on the website, and one winner each week will win the car seat of your choice. That's a fantastic way to save hundreds, if not thousands, of dollars on a car seat to keep your newborn safe and sound every time you hit the road.
Accessories You Should Have
There are some important things you should have in your car, now that you'll be driving around some very precious cargo. For starters, a baby on board sign is good, just to let other drivers know that they should be extra careful around you.
Another good thing to have for your baby is a sunshade. These are very inexpensive, and will keep your child free of sunrays in his or her face when pulled down, I recommend this sunshade from Baby Grins that I reviewed last year. This is important so it doesn't get too hot for your baby if you're ever doing lots of errands.
Keeping Your Car Clean
With a newborn comes the possibility that your car won't stay in pristine condition any longer. With spilled food or regurgitated milk, it's important to take preventative measures to ensure your car stays in tiptop shape.
If you don't already have floor mats in your backseat, you should invest in them. Opt for rubber or plastic mats, rather than cloth, so they are easier to clean in case anything goes wrong. Even just a layer of plastic wrap over the backseats should do the trick, and if your newborn ever upchucks his or her lunch, you'll be glad you took that step.
Image credit: birth.com.au
This is a sponsored posts provided by Text Link Ads.