DIY Pear Fruit Leather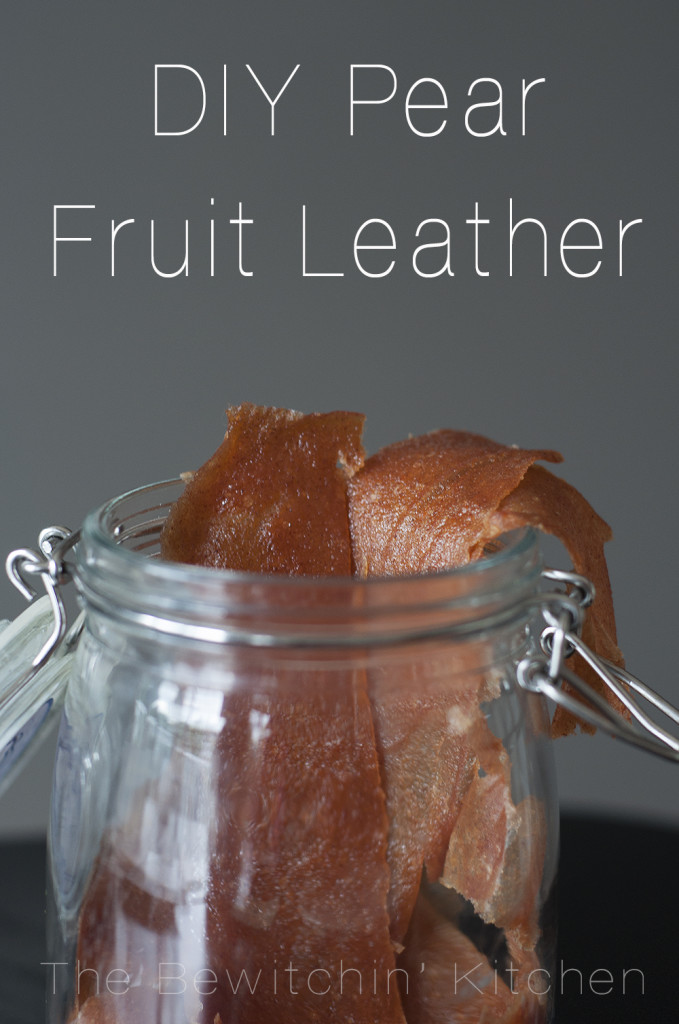 I have never made fruit leather before and was a little unsure on how to go about doing it. I saw a few recipes online where it was just fruit thrown in a blender and voila, fruit leather. I wanted to cook it down with spices and vanilla and see how it turned out. Turns out – I almost know what I'm doing. I made clean eating candy.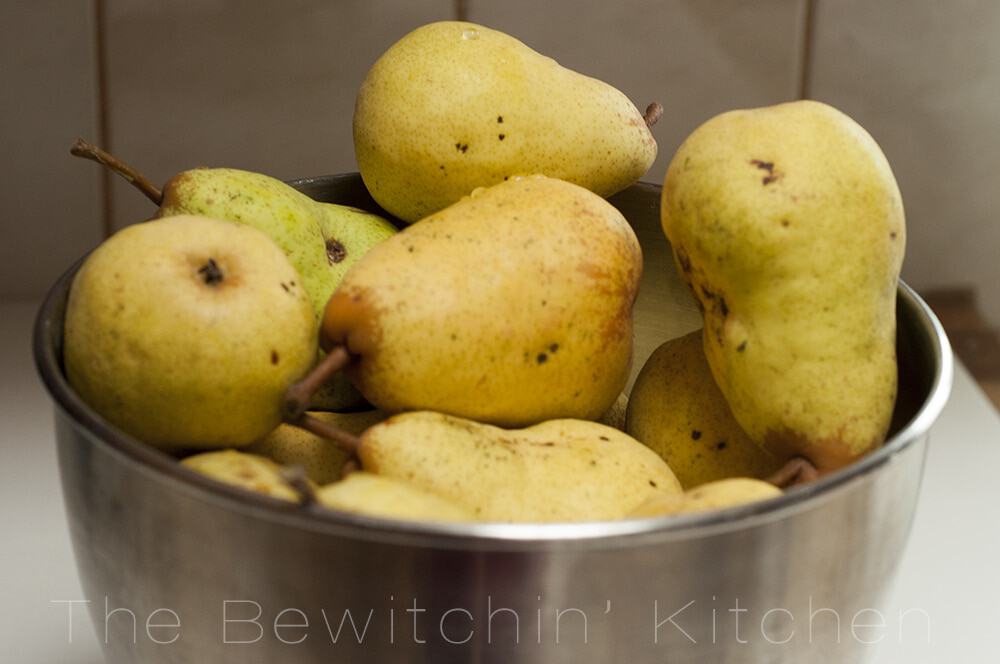 I would never have thought I would have been so excited to make fruit leather, it was kind of the disappointing snack your mom would buy as a kid (unless we're talking Fruit Roll Ups – I loved those). Regardless, I wanted to use up the pears from my pear tree without making tarts (and other sugary desserts, that with the fact that I don't can, I kind of felt like I was low on options (I'm not familiar with pears). Since I made the fruit leather I have made Pear Butter and Healthy Pear Muffins, and I may have a whole new appreciation for the fruit.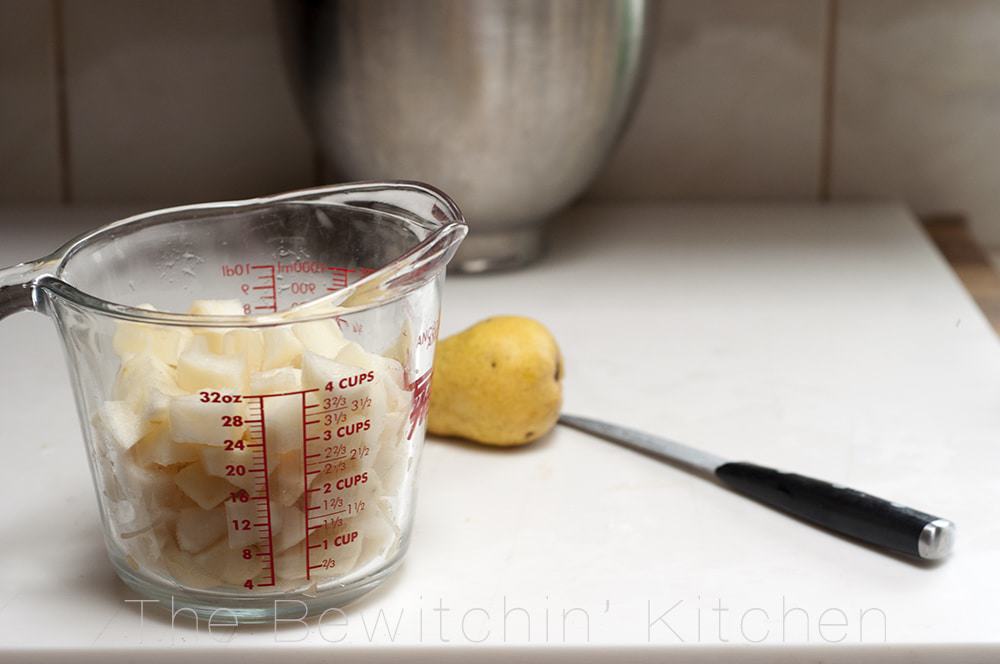 First things first, I had the monotonous task of washing, coring, and peeling. It didn't take too long, but it's definitely not a fun job. Prep work is always the worst part of cooking. I cut up 10-11 pears, just enough for eight cups.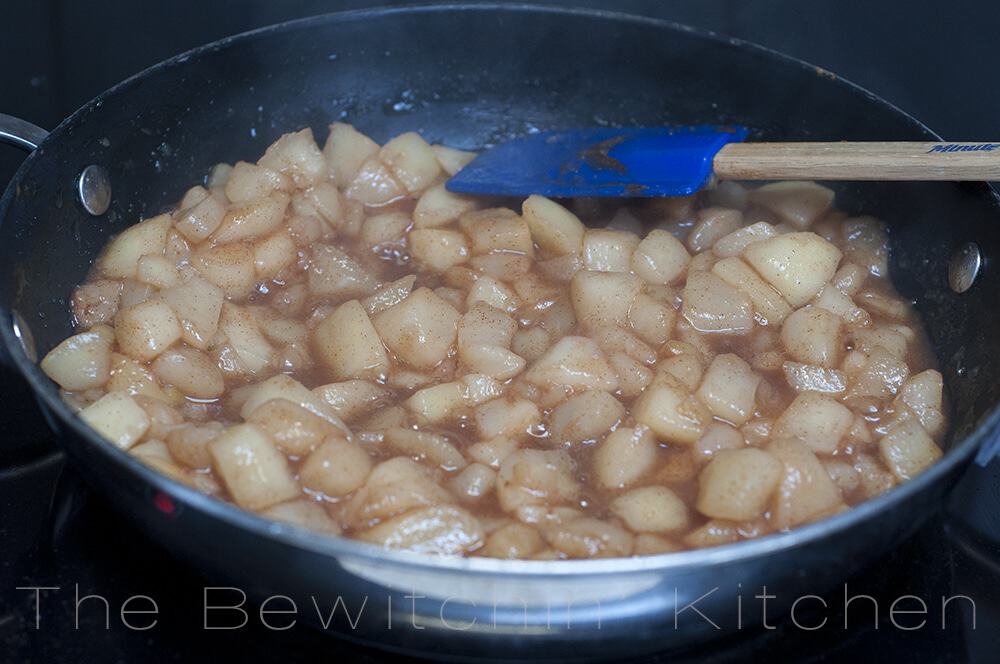 Okay, now we're getting somewhere! At this point in the process, my house began to smell amazing. I added my pears, honey, cinnamon and vanilla and cooked on medium height. After ten minutes, I came back to check on it and was surprised with how much water was in the pan (duh – the pears) so I have reduced the amount for the actual recipe below. I cooked this on the stove for about a half hour, stirring once in a while. I kept it going until there was very little liquid left over. I then put it aside to cool down for a bit and then pureed it in my blender until it was a lot like a pear sauce.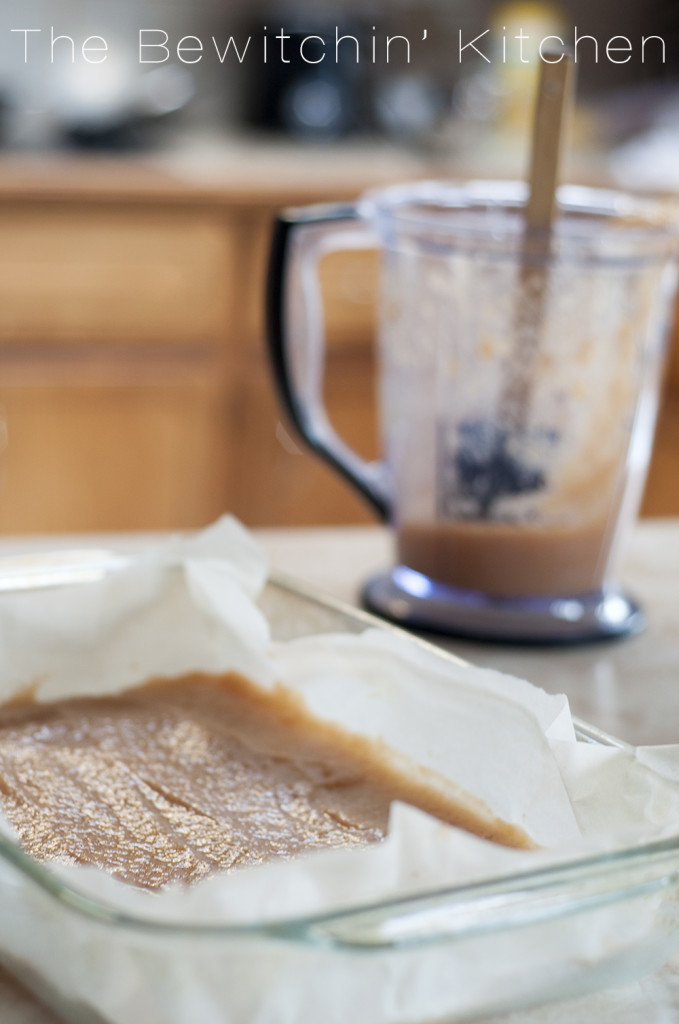 This recipe made enough for a 9×13 glass Pyrex pan dish another cookie sheet. I sprayed the glass dish and the cookie sheet with nonstick cooking spray and then put down parchment paper. I highly recommend doing that because otherwise, the paper will lift and not stick properly in the corners.
Divide the puree between the two dishes (this is where I made a mistake, I put more in the glass dish then the pan) and pop in the oven at 180 degrees. 180 is the lowest setting my oven will go to, I read that 140 is ideal.
Now you wait…for many many hours. Enjoy the fact that your house is smelling divine.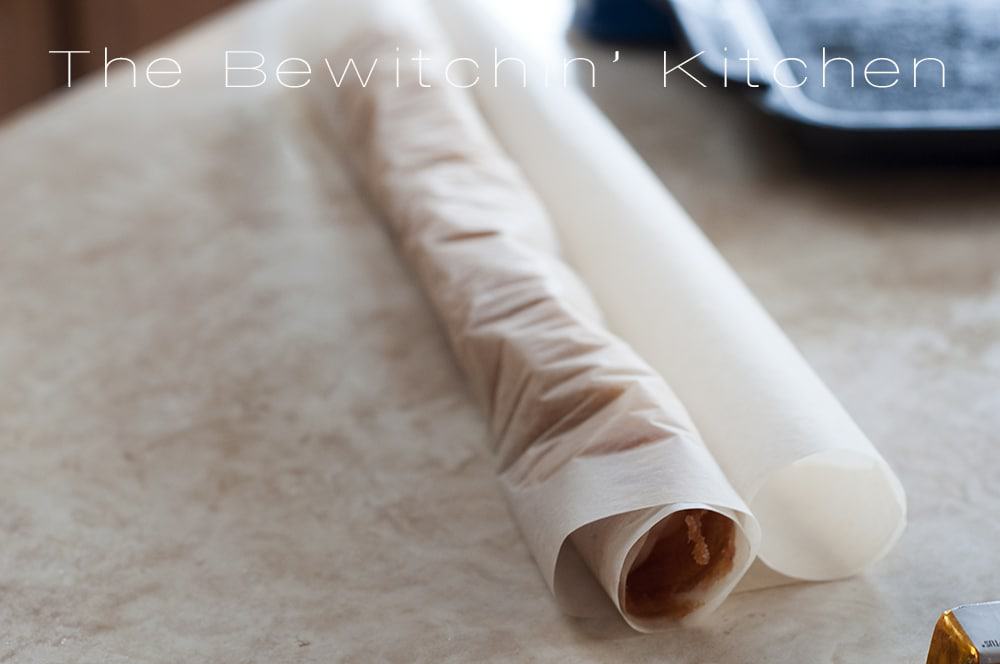 The fruit leather that finished first was the one I placed on the cookie sheet. This one is really thin and it was in the oven for 3 1/2 hours. I made it too thin. I didn't want it to dry out and be super hard, so I rolled it up with the parchment paper thinking it would help. It's almost like I know what I'm doing.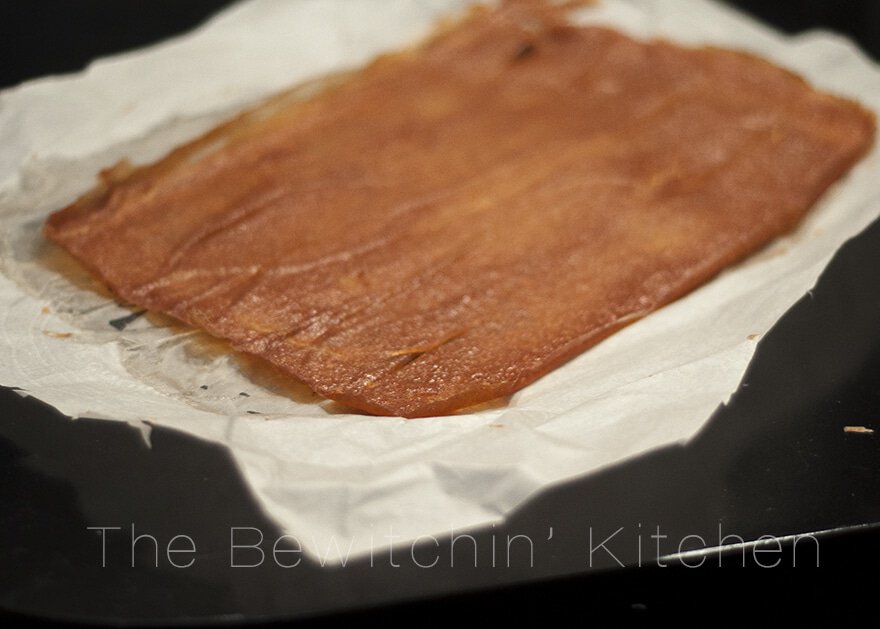 The one in the pyrex dish took a lot longer, I put it in at 1:45 and I believe it was taken out around 7. I then took a pizza cutter and sliced it up. I am well aware that it looks like turkey bacon, don't let your eyes fool you – it's delicious.
Homemade Pear Fruit Leather
Pear Fruit Leather
Making fruit leather is so easy, try this pear version!
Servings 12
Calories 68kcal
Ingredients
8 cups chopped pears peeled
3/4 cup water
1 tbsp honey
1 tsp vanilla
1 tsp cinnamon
Instructions
Preheat oven to 180 degrees (or the lowest setting possible).

Place a large pan over medium high heat and add all of your ingredients. Stirring often, cook down until there is very little to no liquid.

Let cool for a few minutes.

Place in a blender or food processor and puree.

Spray two casserole dishes/cookie sheets with non stick cooking spray and lay parchment paper down.

Divide the puree between the two baking sheets and throw in the oven.

Depending on how thin the puree is let the fruit leather bake for 3-8+ hours. It will be ready when it's dry and no longer goopy. Use your judgement.

Run a pizza cutter through it to cut and store in an air tight container, or wrap with saran wrap.
Nutrition
Serving: 1g | Calories: 68kcal | Carbohydrates: 18g | Protein: 1g | Fat: 1g | Saturated Fat: 1g | Polyunsaturated Fat: 1g | Monounsaturated Fat: 1g | Sodium: 2mg | Potassium: 127mg | Fiber: 3g | Sugar: 12g | Vitamin A: 27IU | Vitamin C: 5mg | Calcium: 12mg | Iron: 1mg
Follow On Pinterest
Follow @bewitchinkitchen On Pinterest for more delicious recipes!
Have you ever made fruit leather before? How do you do it?